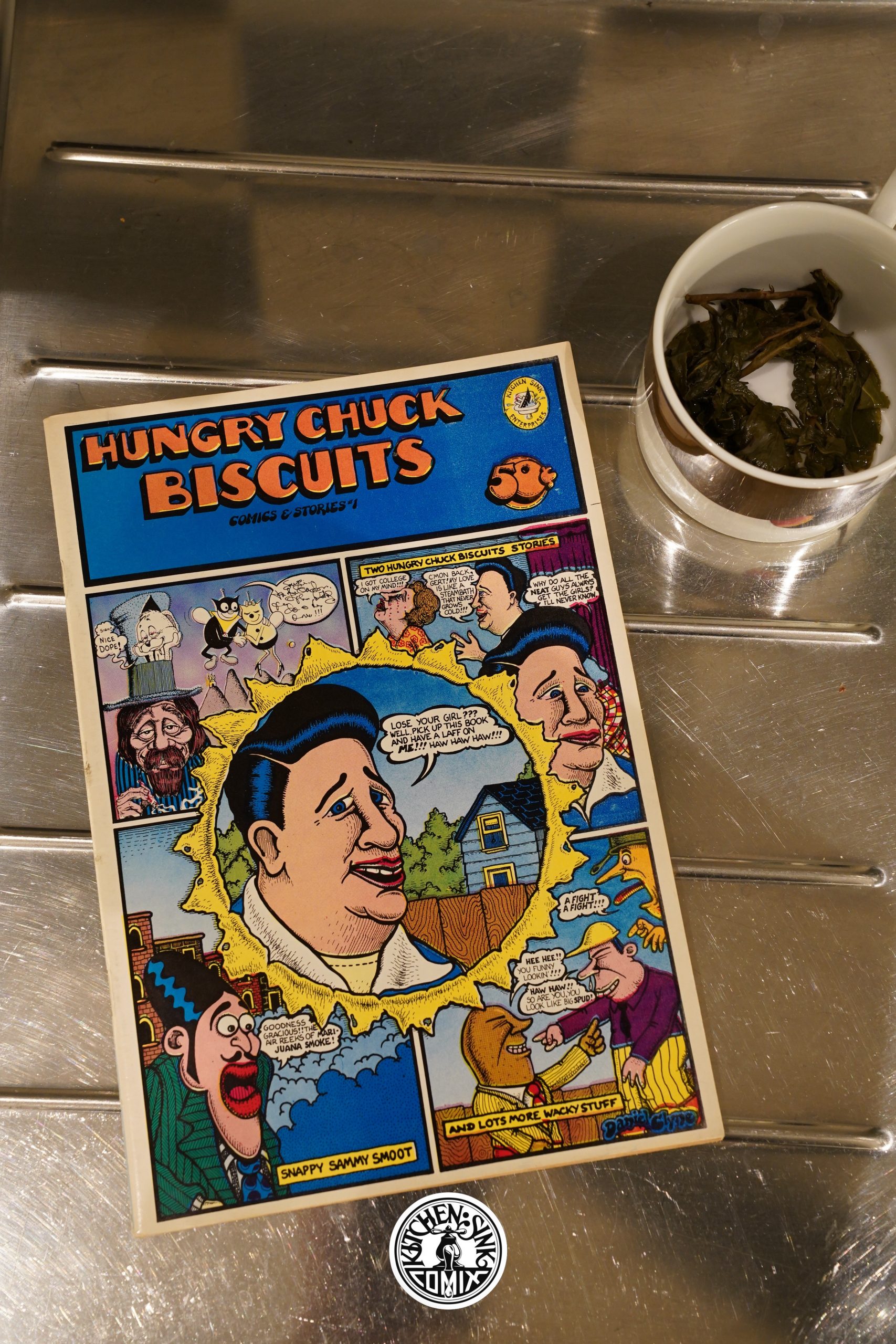 Hungry Chuck Biscuits Comics and Stories (1971) #1 by Dan Clyne and others

The Hungry Chuck Biscuits strip in the Shangrila book was definitely the weirdest, so perhaps this is true. But probably not?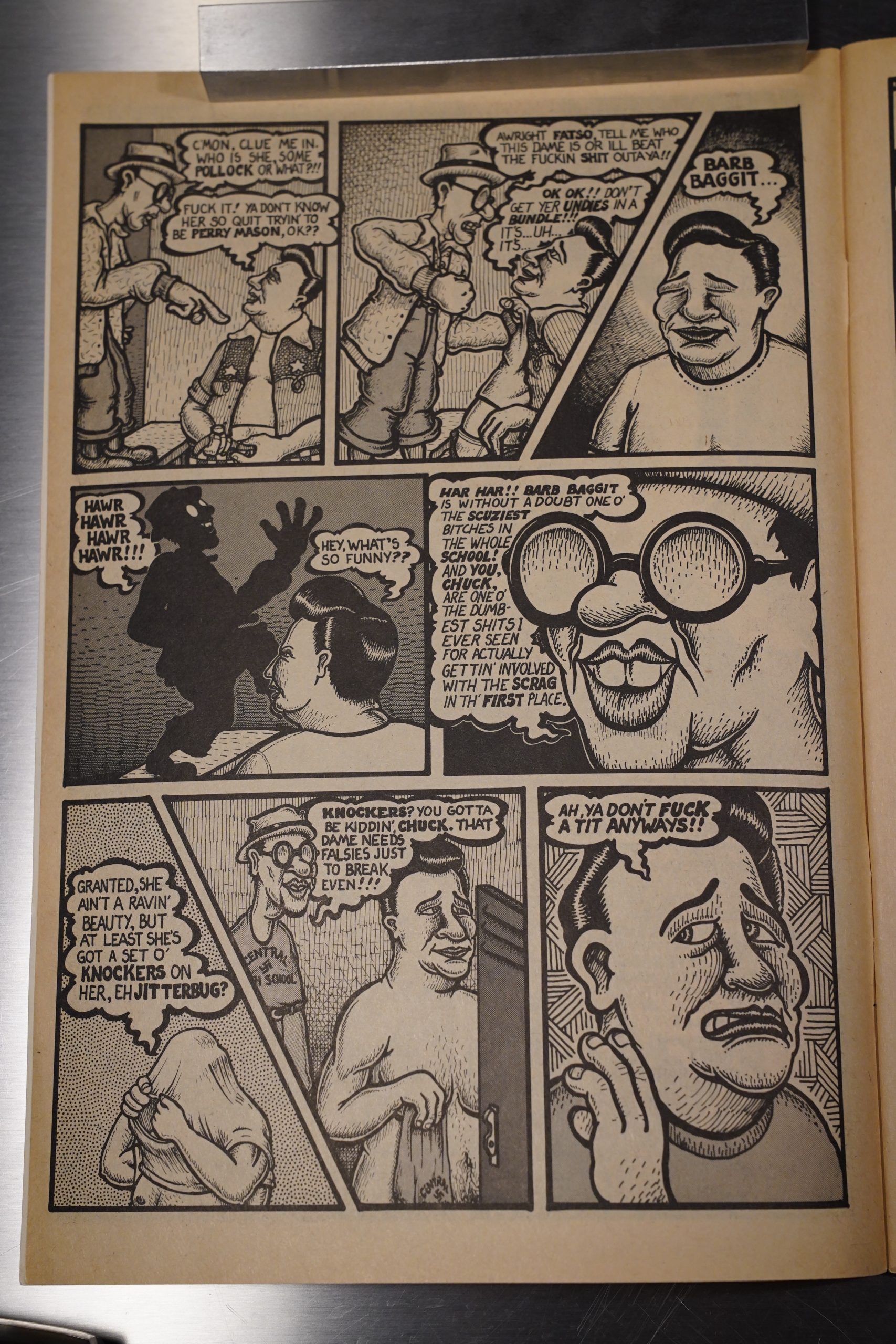 About half the issue is a Biscuits er epic — it's mostly about him robbing a woman and trying to get laid, and it's totally unhinged. It's got that outsider art vibe going?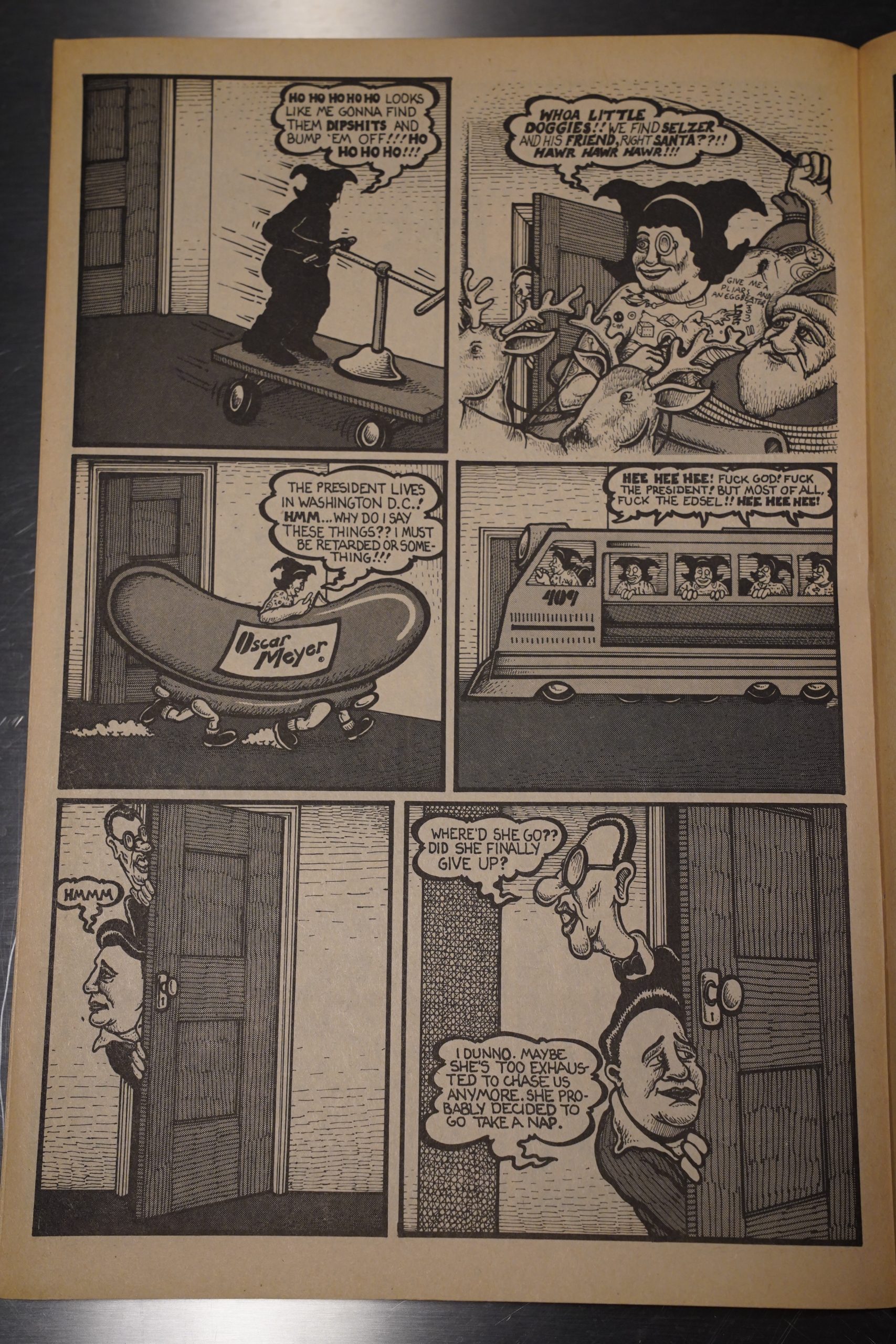 And some inspired gags. I mean, inspired by Mad Magazine.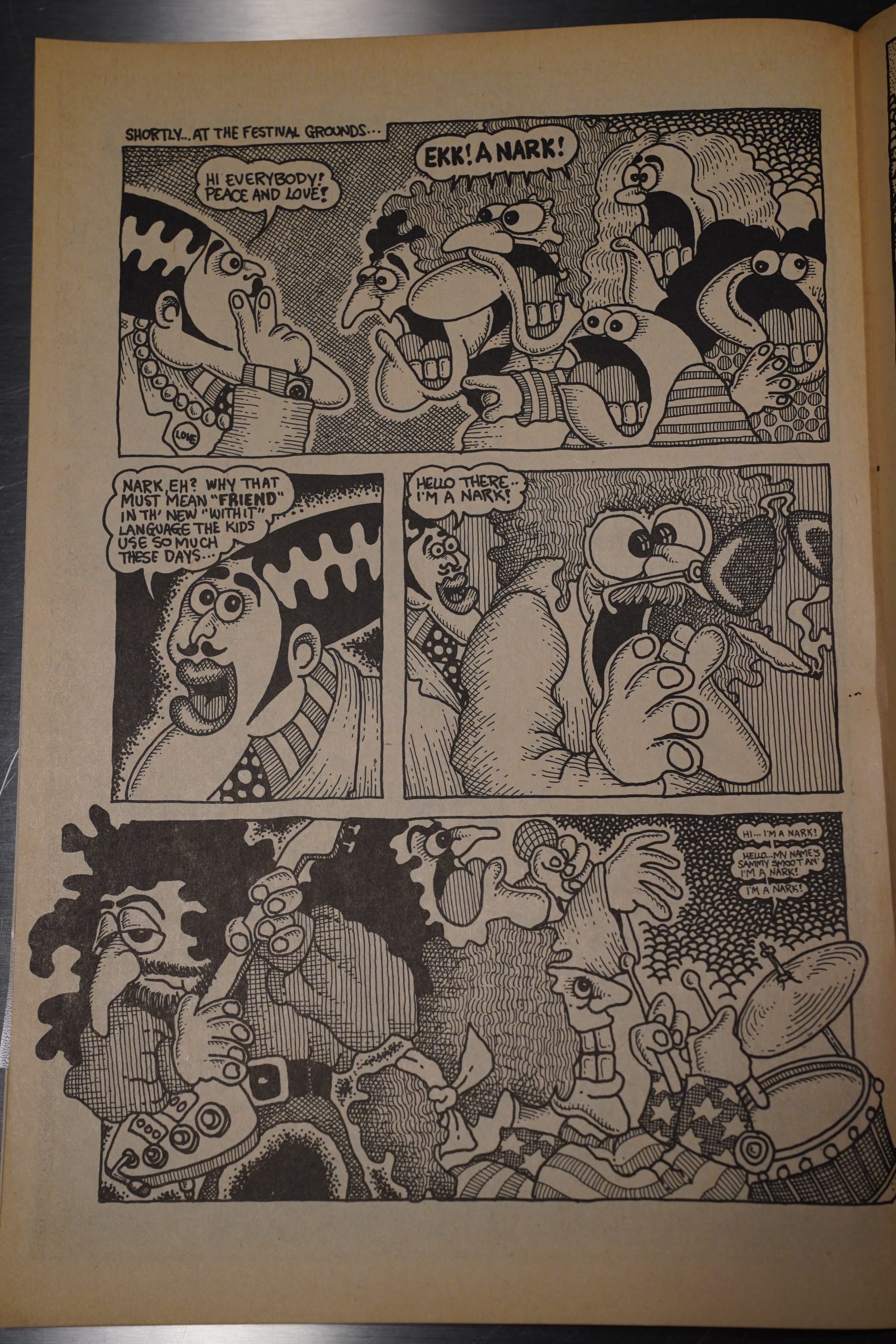 The rest of the book is totally random. Here's a Snappy Sammy Smoot thing by Skip Williamson, for instance.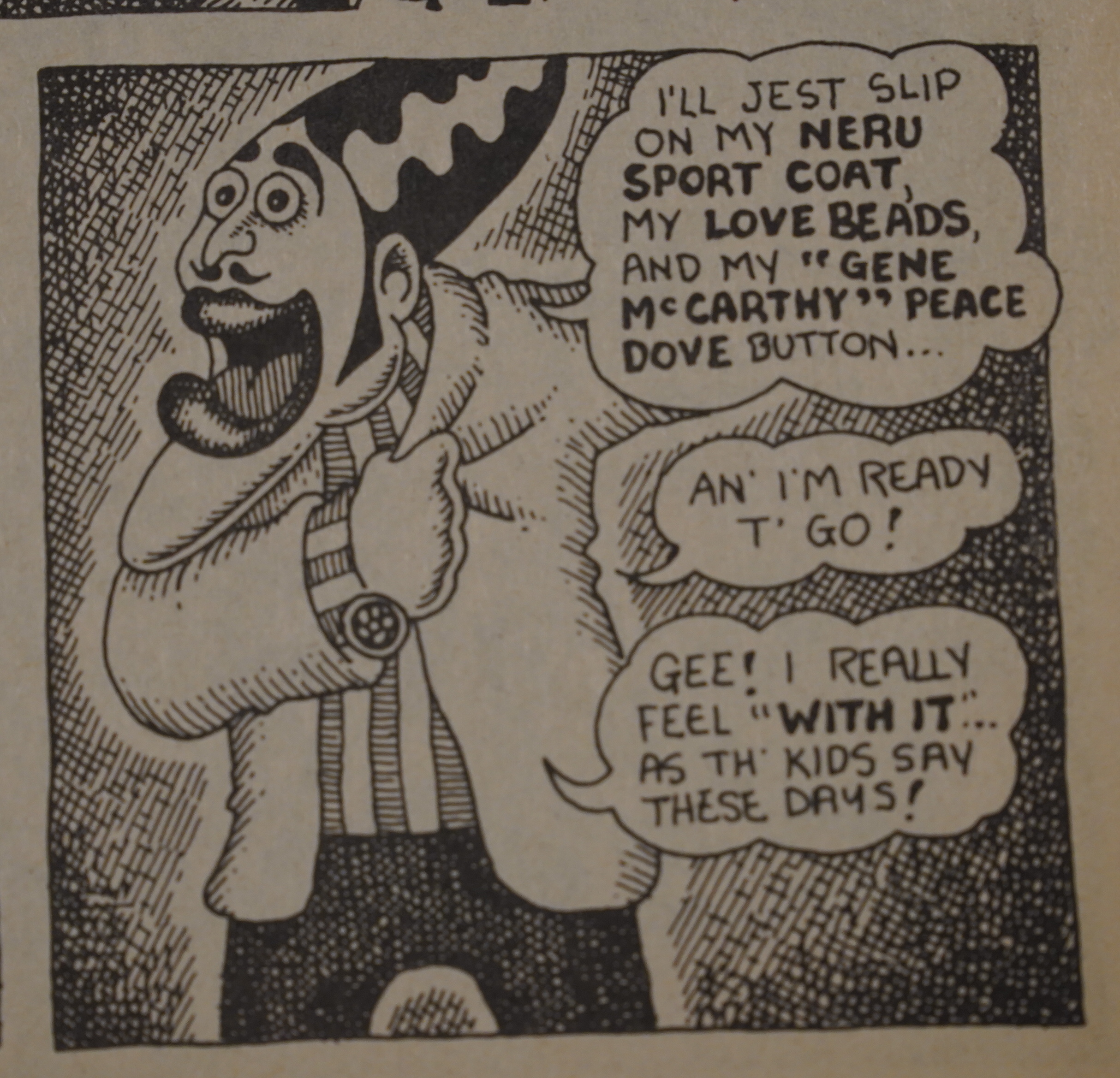 I feel seen! That is totally me!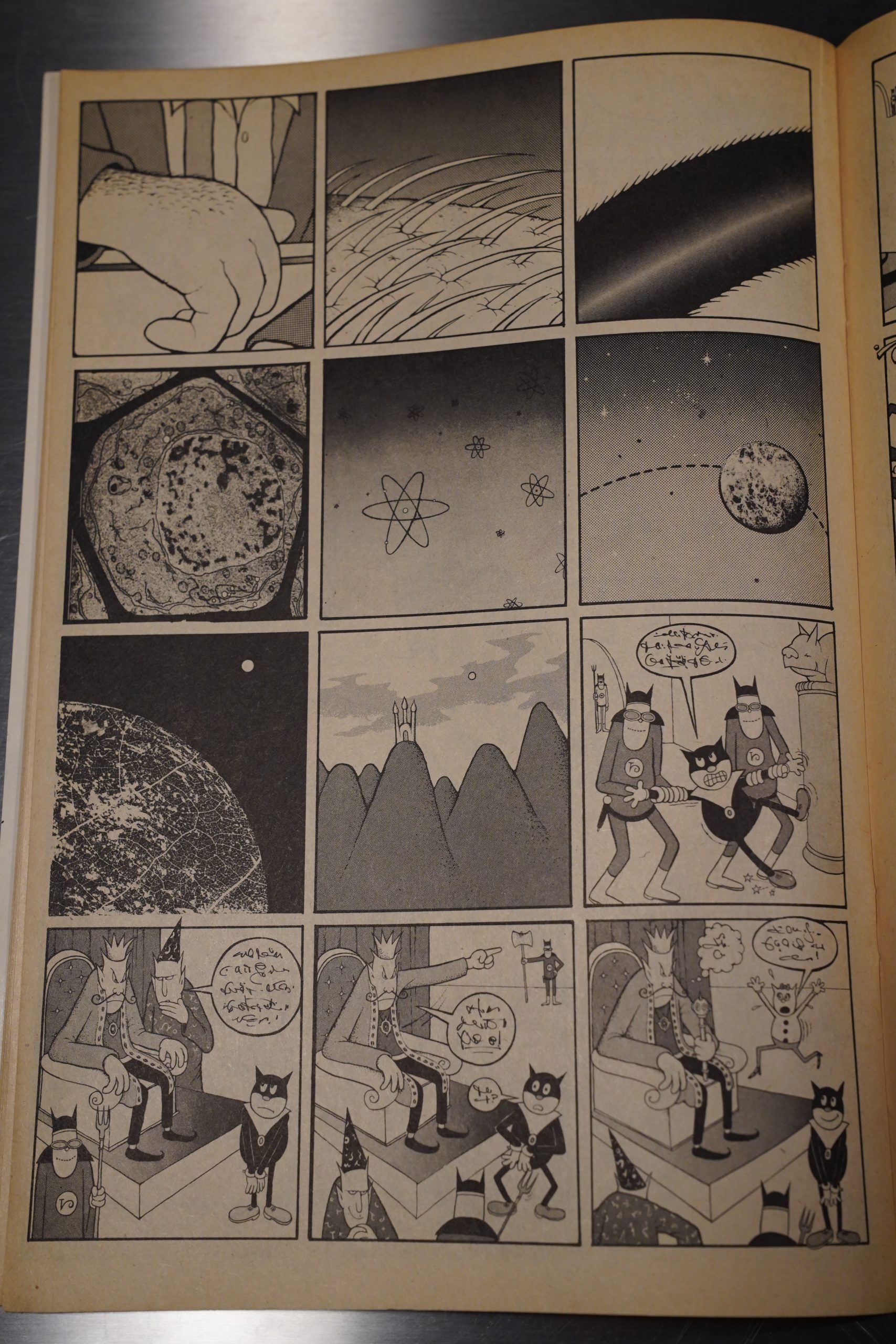 Denis Kitchen does a far out thing…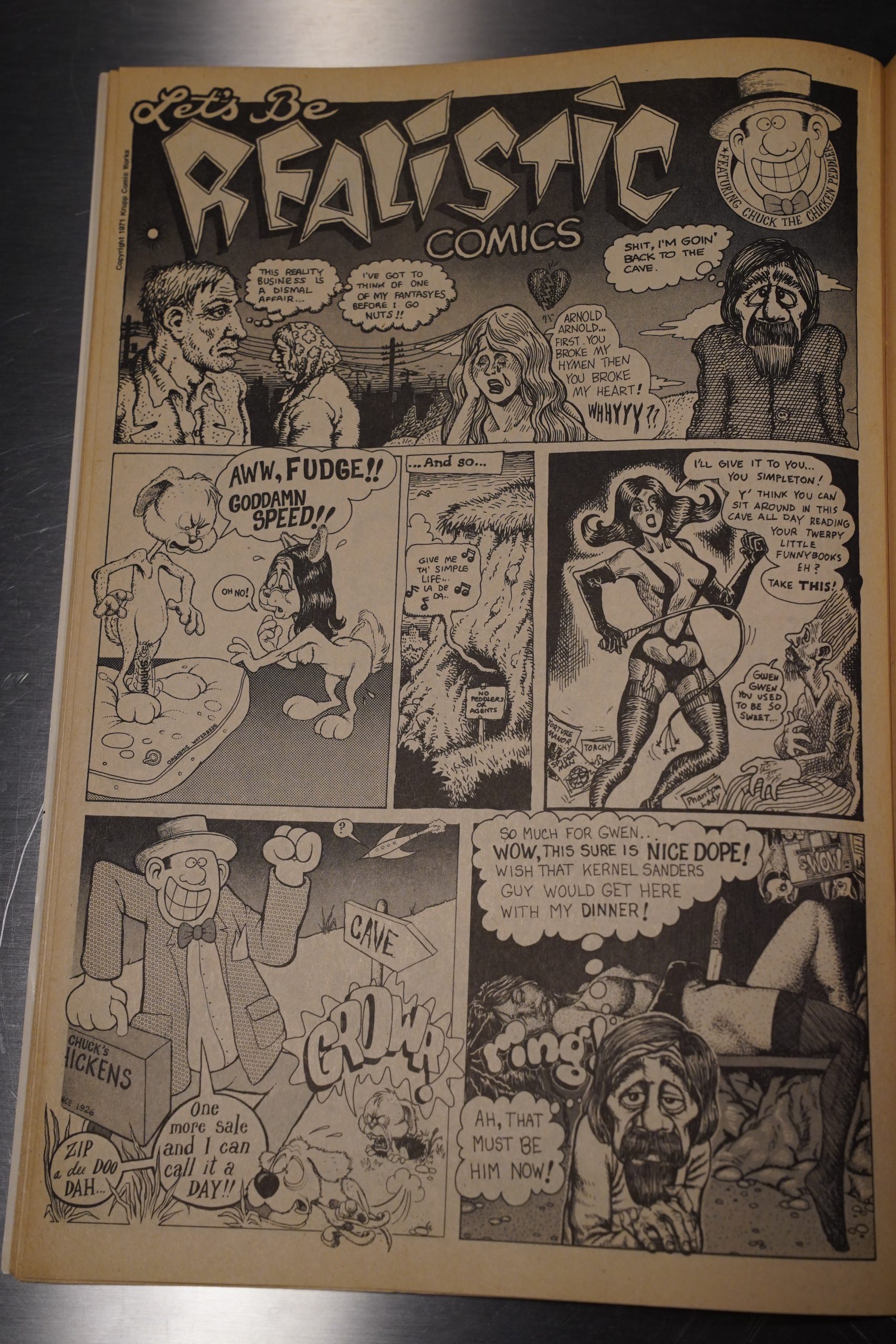 … and then there's a jam, because of course there is.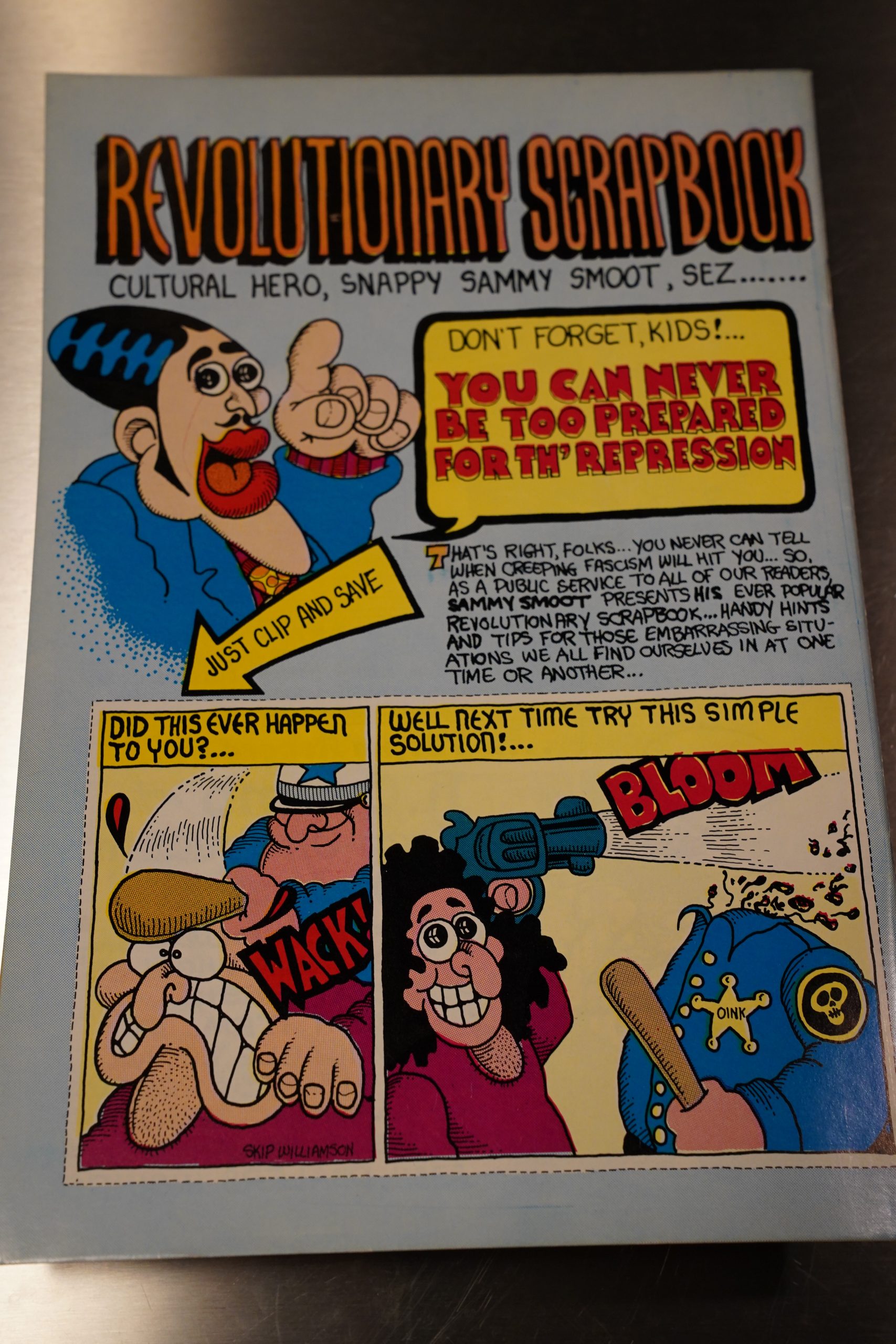 Skip Williamson rounds out the issue with some practical advice.
This is pretty much a quintessential underground comic book… from outside the Lasp Gasp/Rip Off sphere. (The only person making a token appearance is R. Crumb in the jam comic.) But it's got that weird, wiggly vibe going on, and it's pretty successful.
And a commercial success, too:
There are four printings of this comic book, all by Kitchen Sink, all with 50-cent cover prices, and each producing 10,000 copies.
Dan Clowes mentions this book in The Comics Journal #233, page 63:
CLOWES: Oh, I thought you had some
secret collection Of "head" comics, like the
really weird ones. There are so many thou-
sands Of underground comics that are now
lost to the world forever .
SILVIE: And they had such huge print runs.
They consider them huge in the
guess. Maybe they did.
CLOWES: NO, I've talked to guys who did
underground comics that nobody remem-
bers, and they they talk about how they sold
60,000 copies Of every issue; numbers that
would make you a superstar in today's
world.
I guess the Obvious observation is that
there were so many more people in the youth
culture then, there were so many more young
people available to support that culture.
CLOWES: Yeah, and the distribution was
just so much better, at least while the hip-
pie fad lasted.
SILVIE: Through head shops?
CLOWES: Yeah, yeah. Everybody was
going in to buy new bongs and power-hit-
ters all the time, and there would be that
comics rack. "Hey there's the new Hungry
Chuck Biscuits — must have. "
Kitchen is interviewed in The Comics Journal #264, page 125:
ROSENKRANZ: There was a Googiewaumer
#2 ad in Smile #1. That Googiewaumer
never came out, did it?
KITCHEN: NO, it didn't. That was during
the period When we were just beginning.
We had just gotten burned On Quagmi
which was a dud. We were very cautious
about which book we were going to print
next. About that time we had Bijou #5
and maybe Homegrown. which was our
sixth or seventh title, and we had
Googiewaumer We printed the books
we were sure of, Homegrown and Bijou.
We held Googiewaumer back. Then we
were getting together some Other books,
like Mom's and Hungry Chuck Biscuits.
We came to the conclusion that
Googiewaumer wasn't going to do very
well, and we couldn't afford to do it then.
Googiewaumer was a total disaster. I
understand that Print Mint had copies
left three years later. They just couldn't
get rid Of them.
This is the sixth post in the Entire Kitchen Sink blog series.