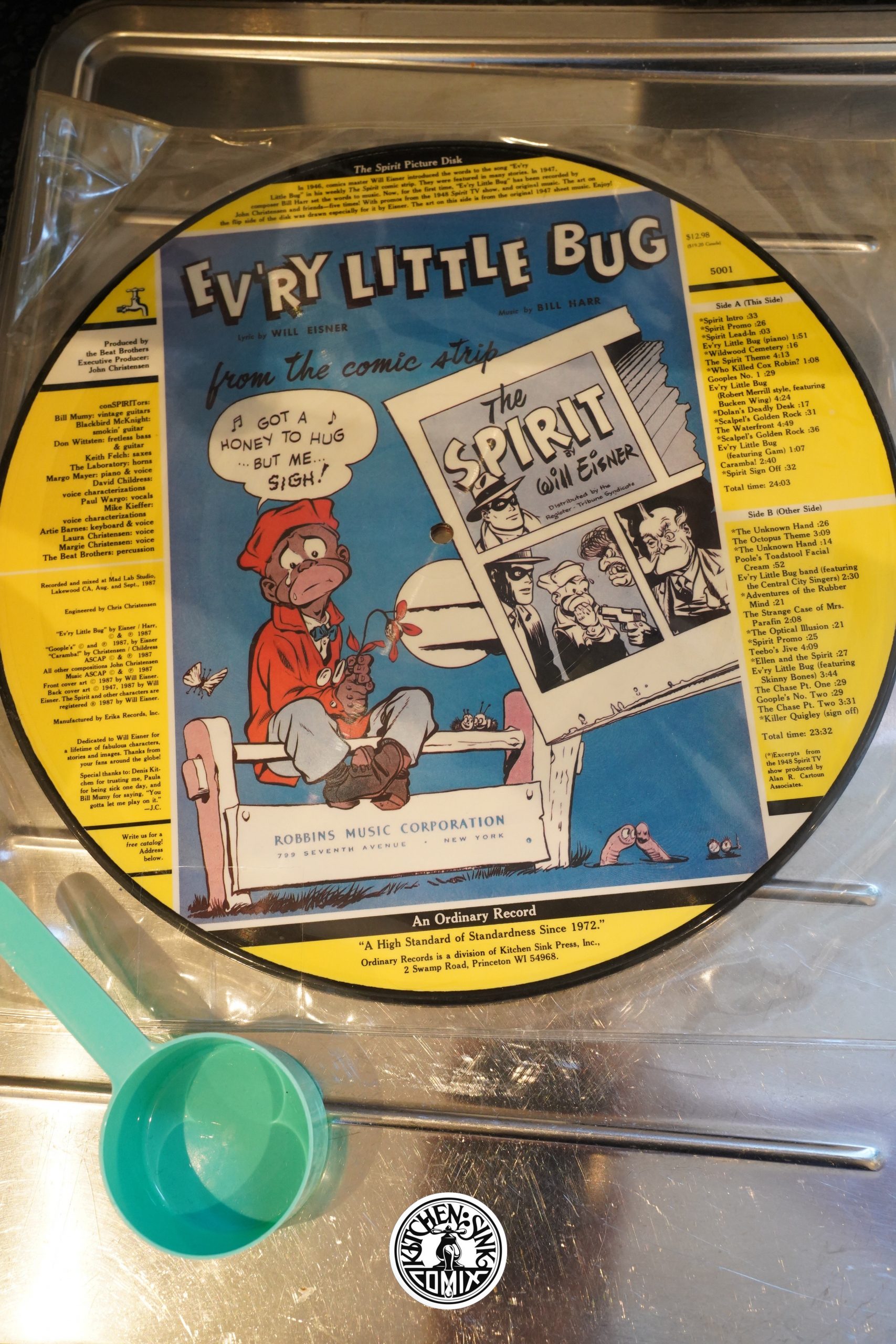 Ev'ry Little Bug (1987) by Will Eisner and others
I'm not going to cover all the non-comics effluvia Kitchen Sink published, but I thought I'd do a couple?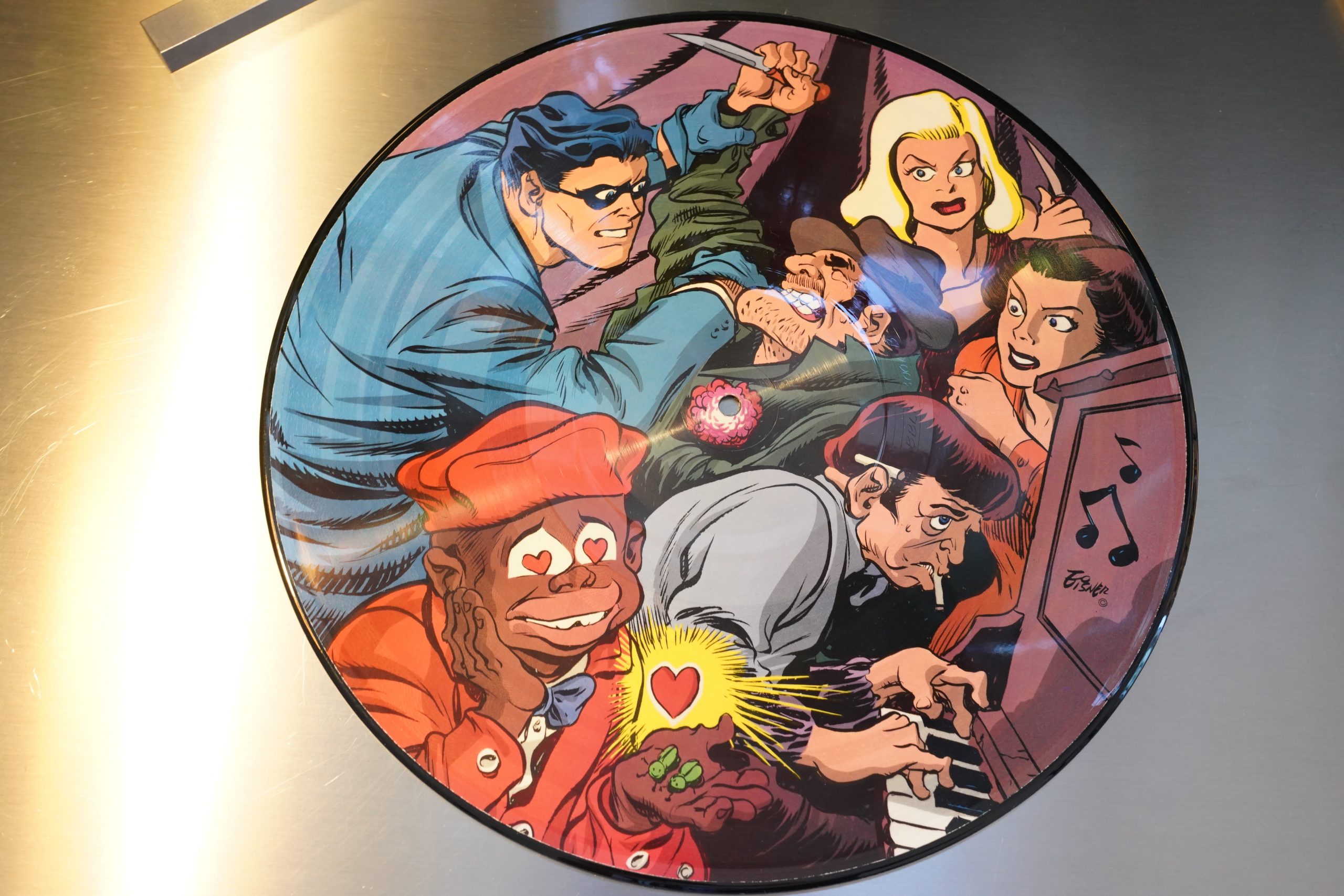 It's a very swanky item — the colours really pop.
The songs are apparently from the 1948 Spirit TV Show, and it seems like this doesn't exist on Youtube? How is that possible?
OK, I'm putting the vinyl on now… Sounds nice. Not very crackly, which is unusual with a picture disk that's this old. And… it's pinkly pianner music?
Oh, and now there's some modern synth music…
It's also kinda tinkly.
Not really my kind of thing, but it's very well made.
This is the ninety-second post in the Entire Kitchen Sink blog series.