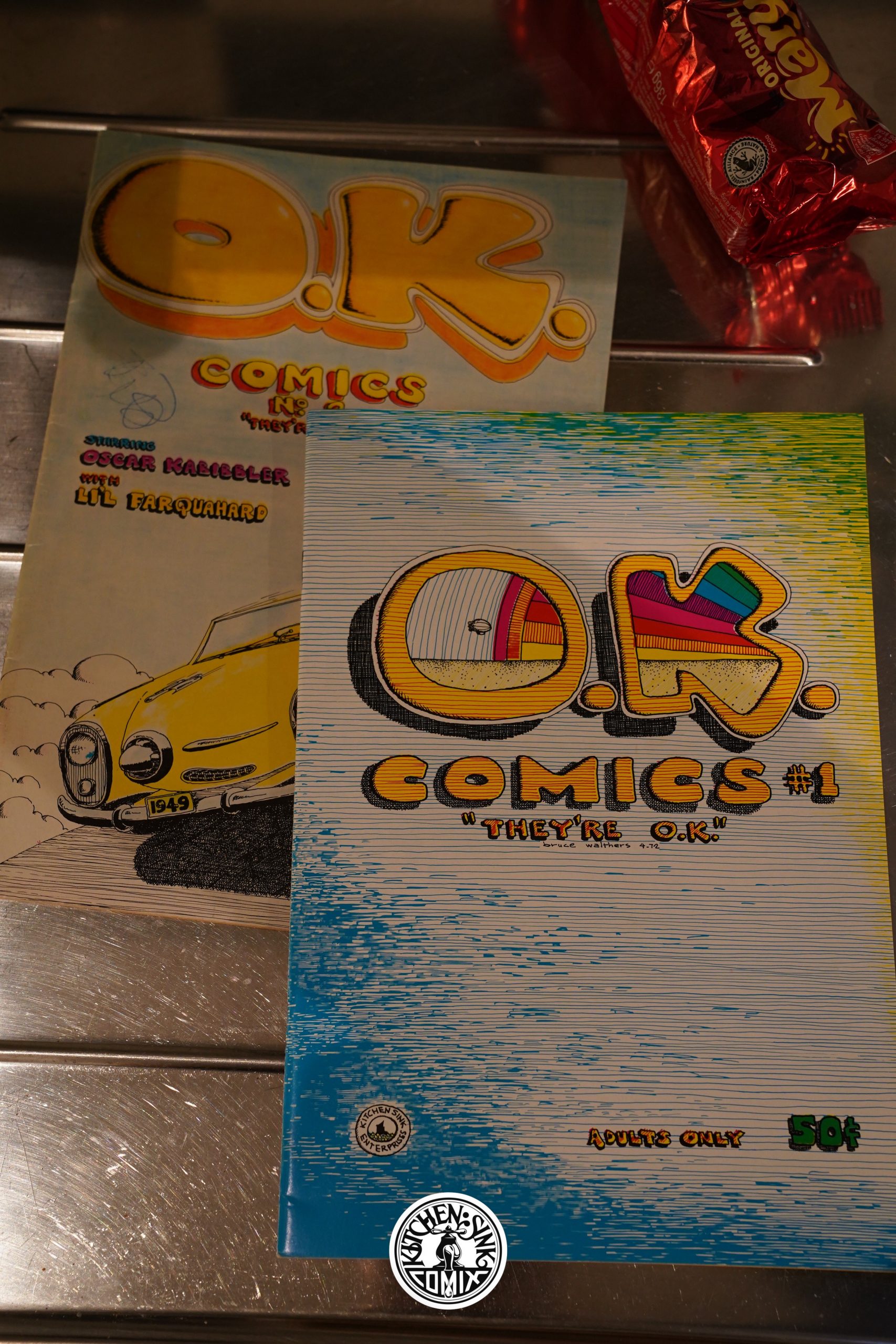 O.K. Comics (1972) #1-2 by Bruce Walters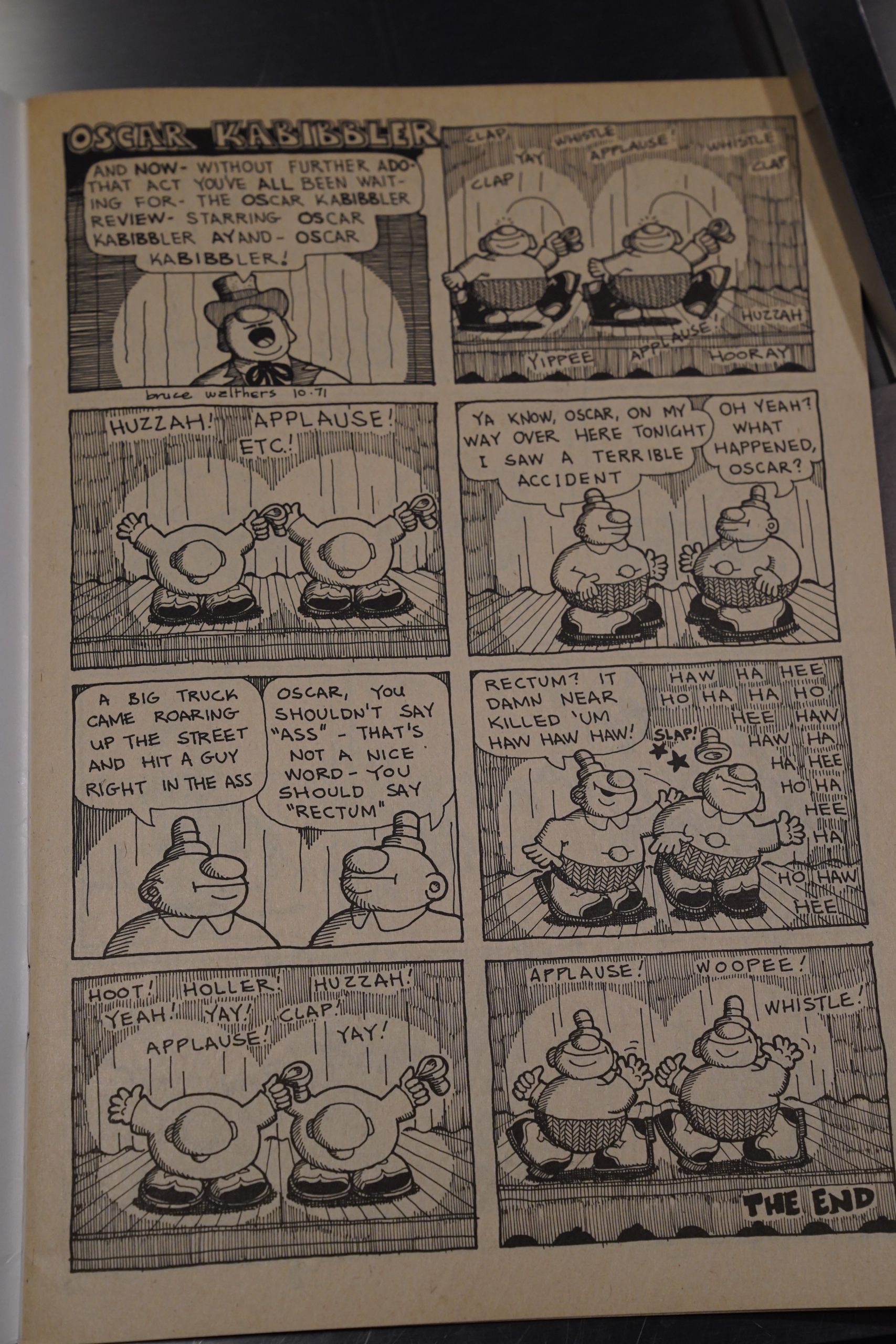 Kitchen had syndicated the OK Comics strips to various underground newspapers, and the strip also showed up in (basically) all the Kitchen anthologies. So I guess it's natural to give him a solo book.
The humour is kinda between oldee tymey gags and spaced out hippie nonsense, which isn't totally my cup of tea, but I can see the charm. There's also something interesting graphically about the artwork: The hatching and the bulbousness of everything.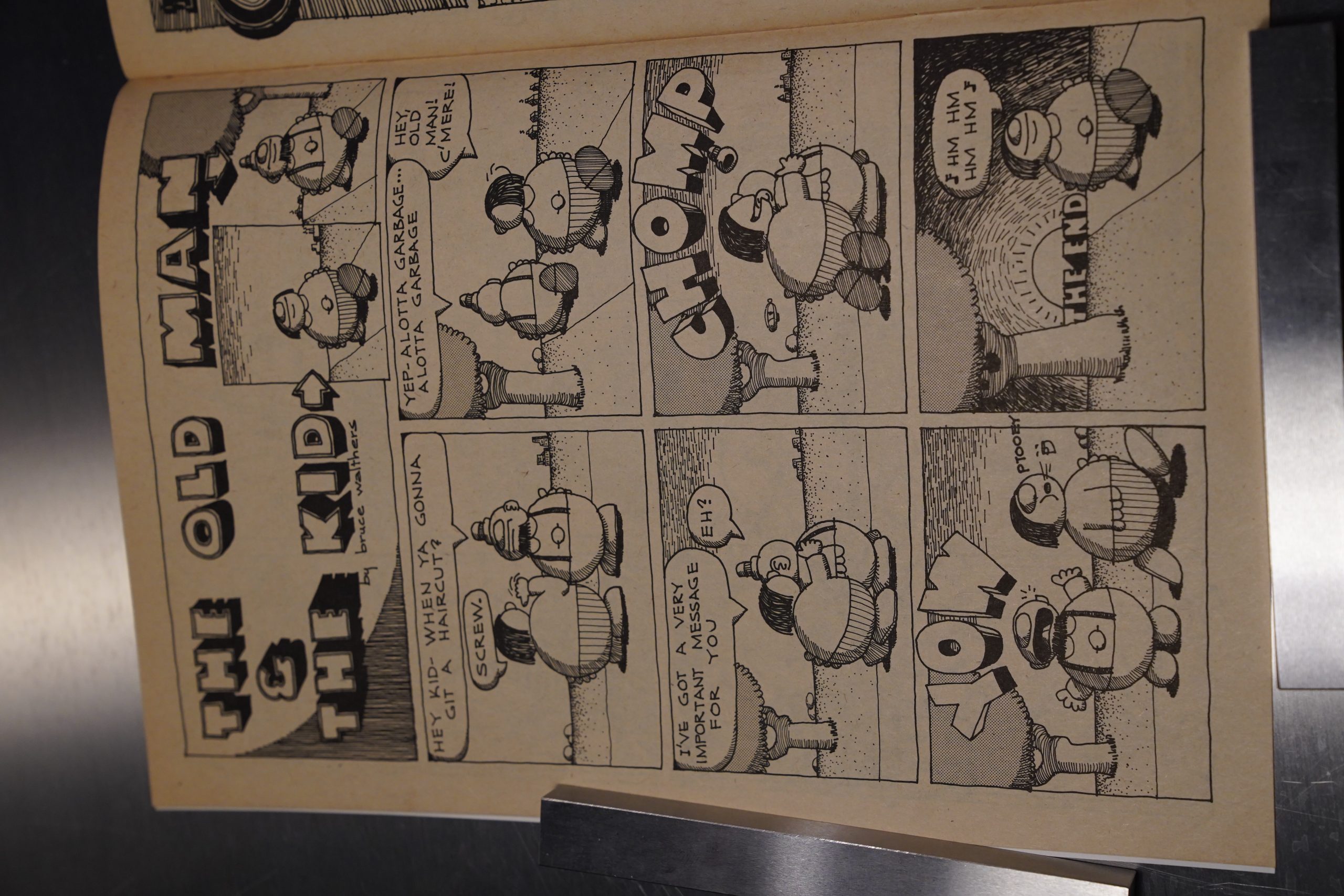 Oh, those hippies.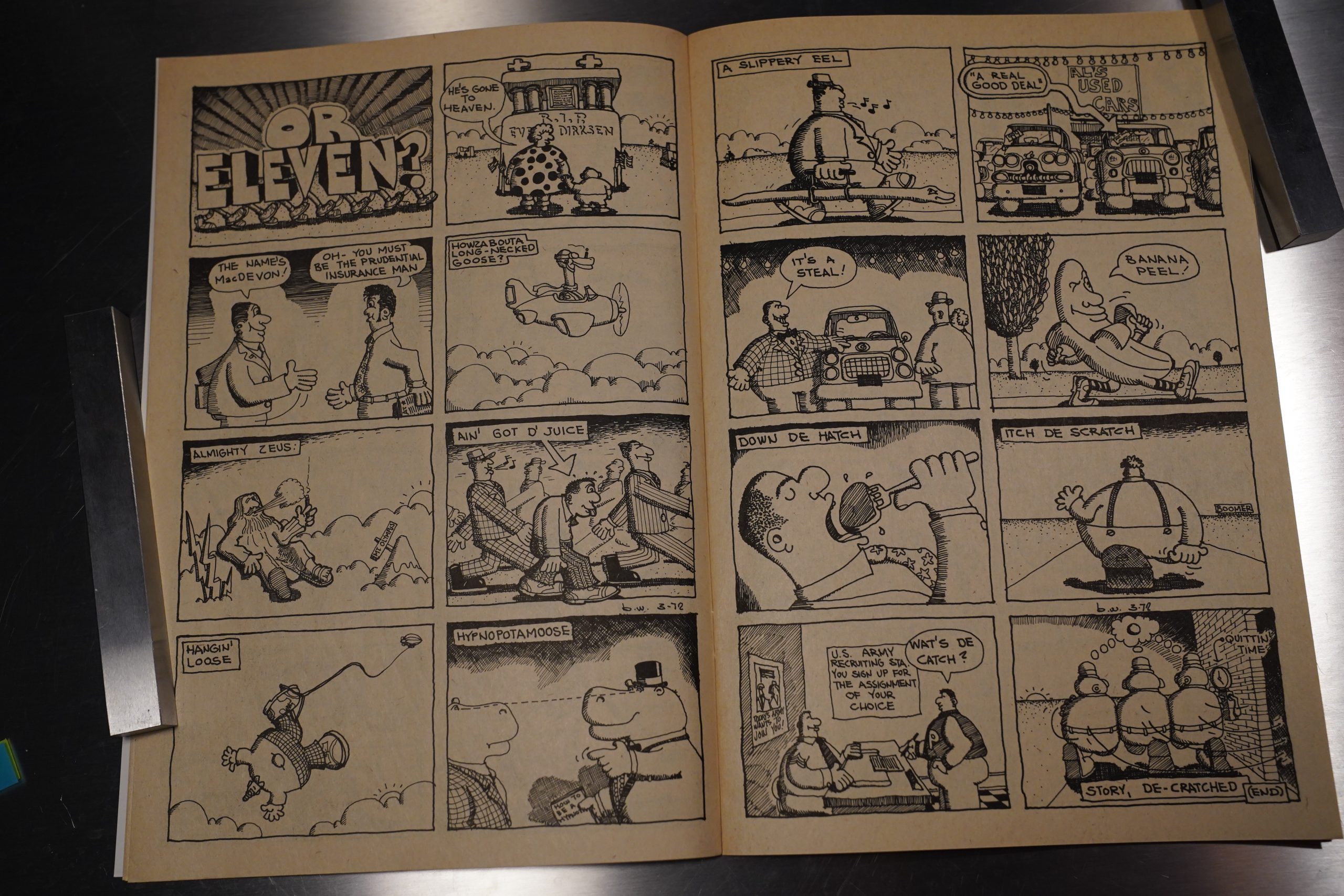 Things dissolve into nothingness all of the time, but in a pleasant way.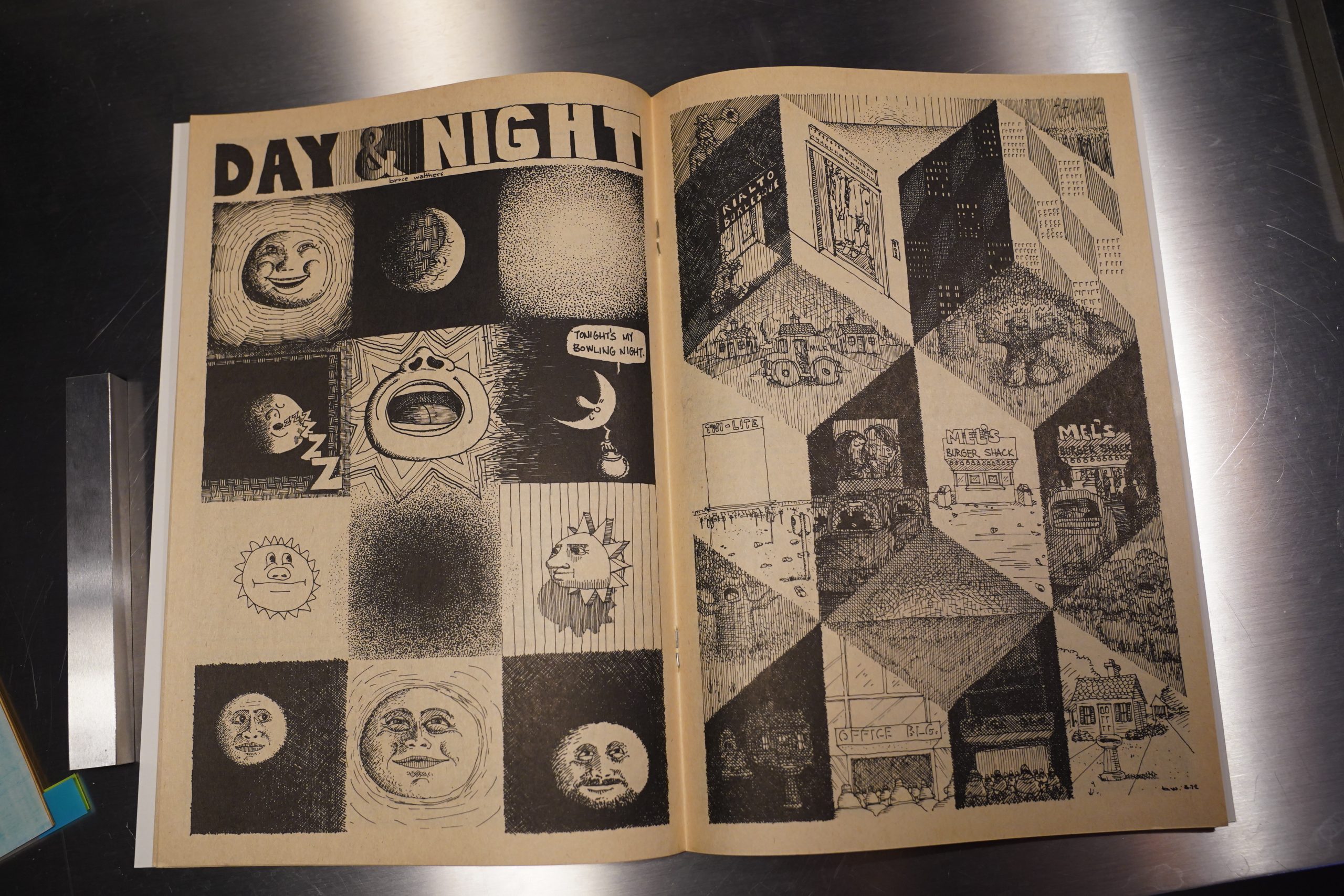 Whoa. I love that page on the right there.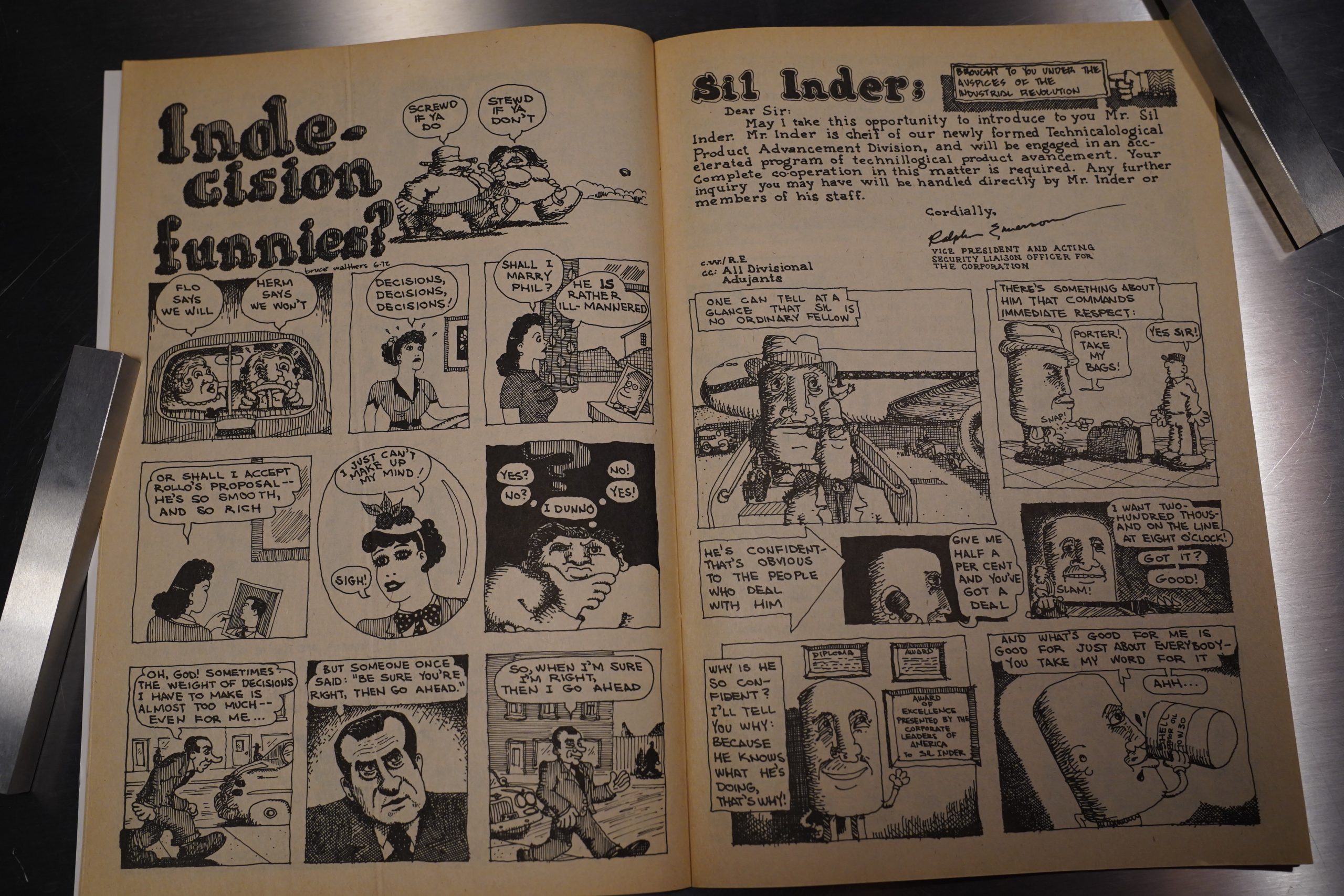 The second issue is quite different. The artwork looks more sketch like, and the stories are … er… more story like.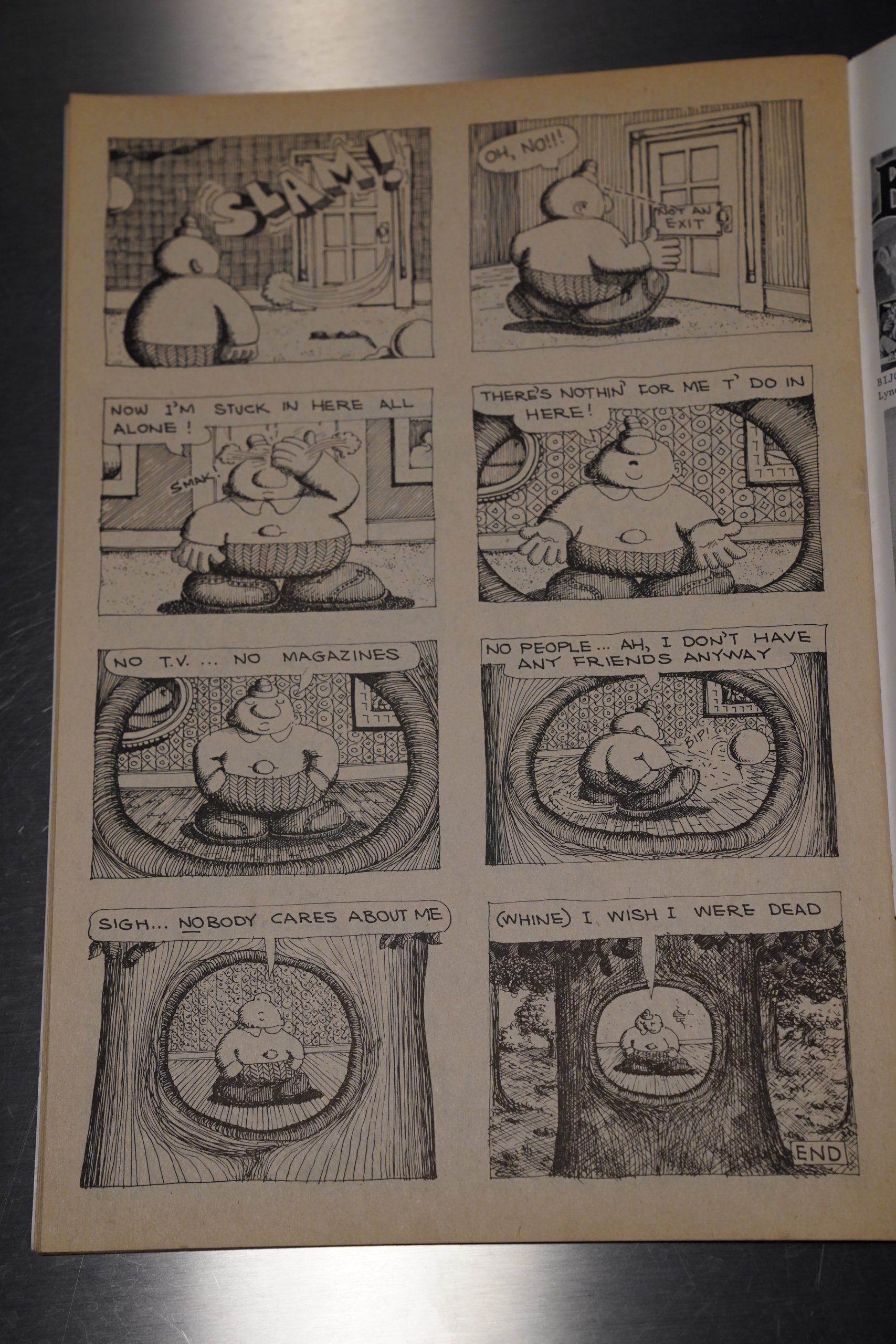 And we end on a bad trip.
Very odd book.
Bruce Walthers was 51 years old and the president of a corporation when he produced this one-man comic book for Kitchen Sink Enterprises.

[…]

Walthers was a competent comic artist, but with one exception most of the strips here are quietly conventional and sometimes vacuous.
This is the sixteenth post in the Entire Kitchen Sink blog series.