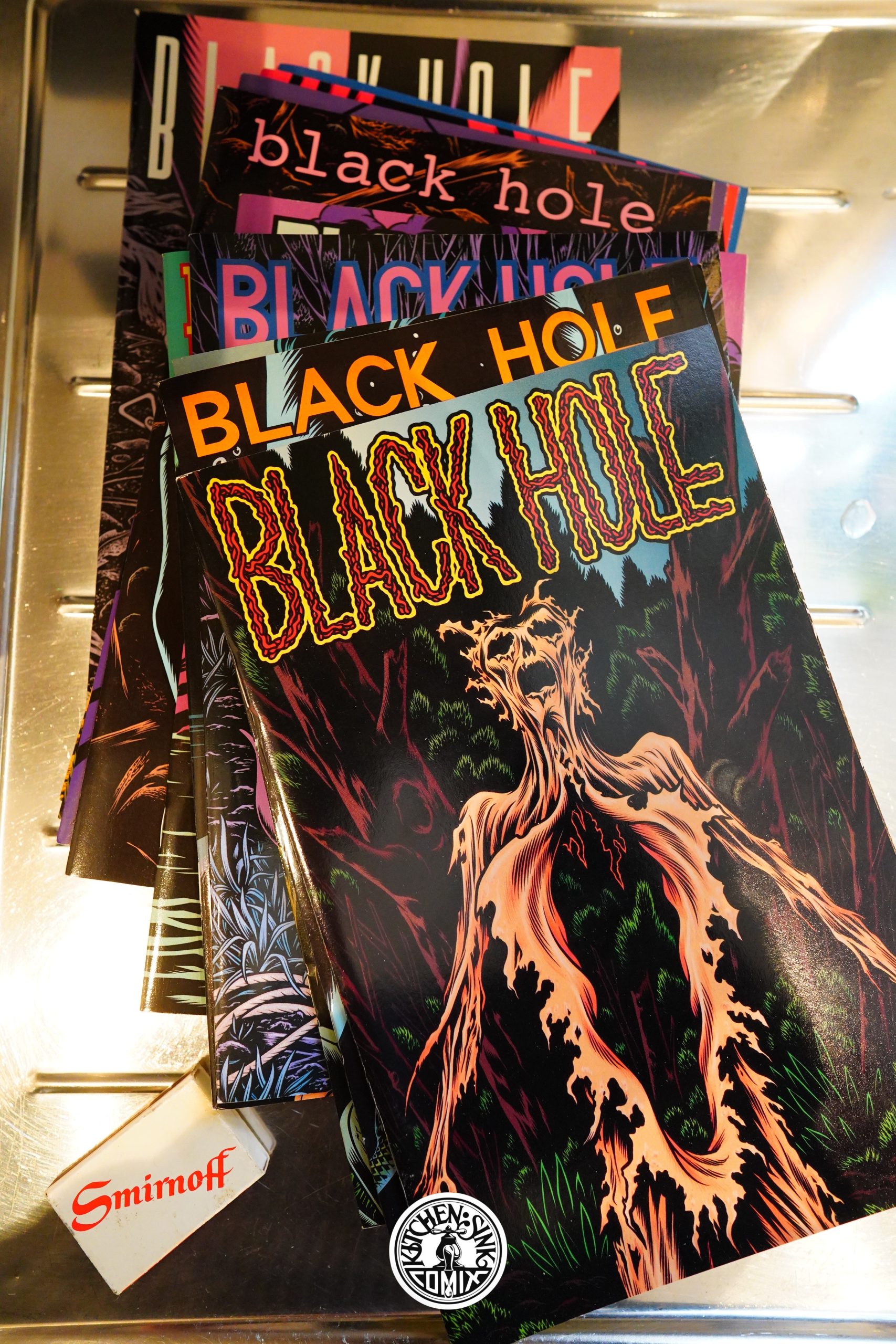 Black Hole (1995) #1-12 by Charles Burns
After exploring this material in various shorter works since the early 80s, Black Hole was Burns' magnum opus.
But I've already written about it in the Fantagraphics blog series, so short post today.
This is the one hundred and eightieth post in the Entire Kitchen Sink blog series.