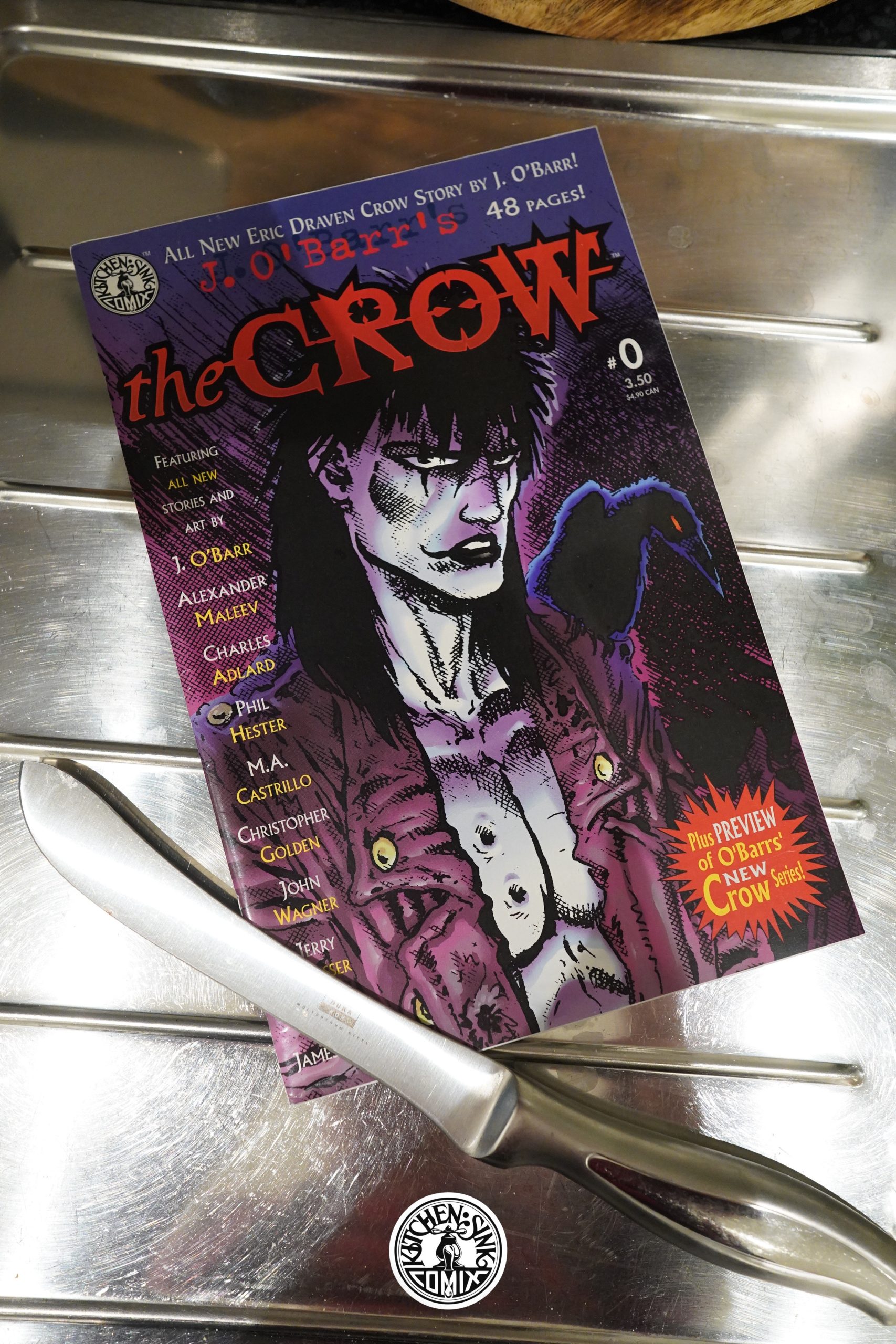 J. O'Barr's The Crow (1998) #0 by A Whole Bunch Of People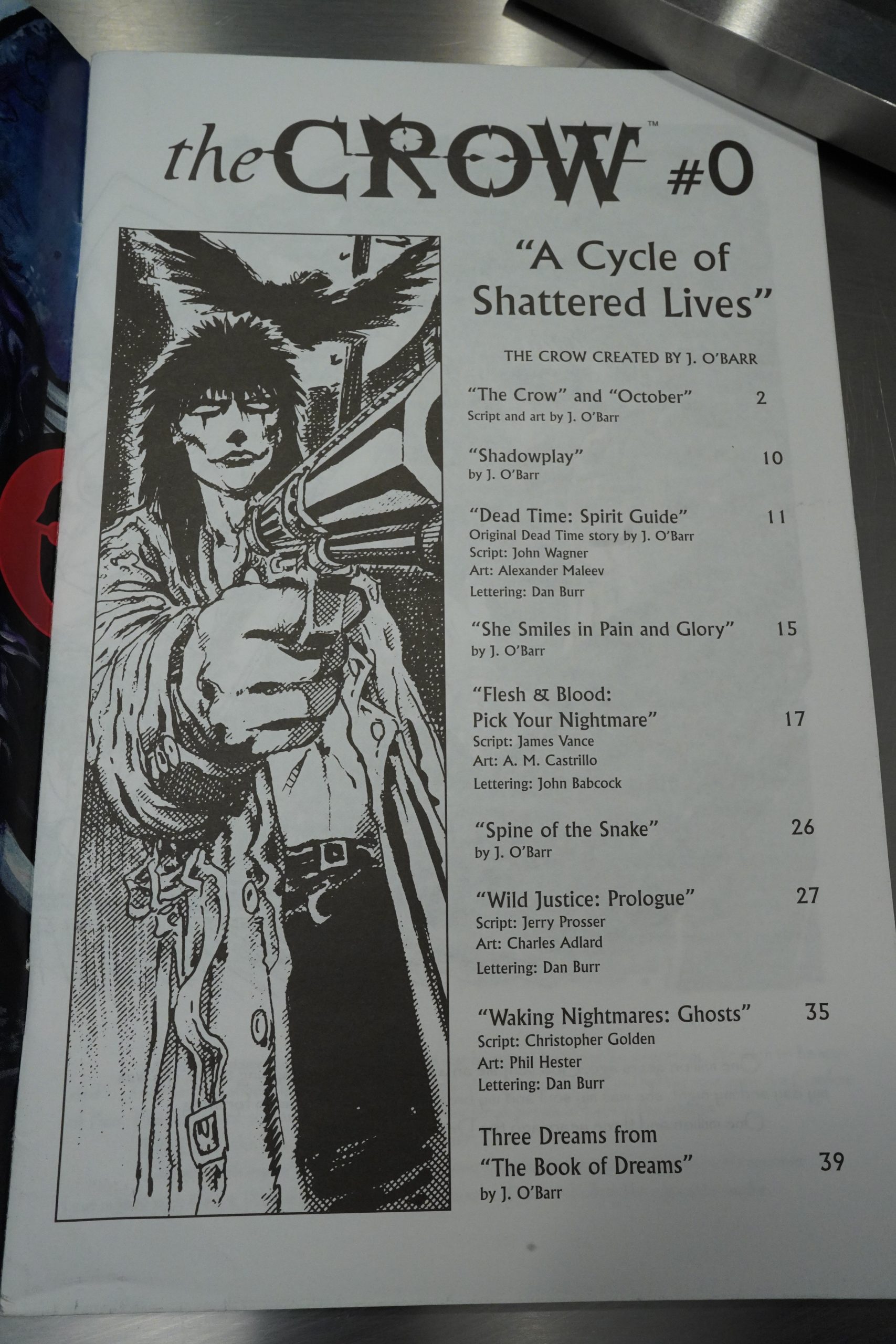 Eeep! I hoped that my Crow days were over, but one more to go.
So what's this then? Looks like a whole bunch of shorter pieces.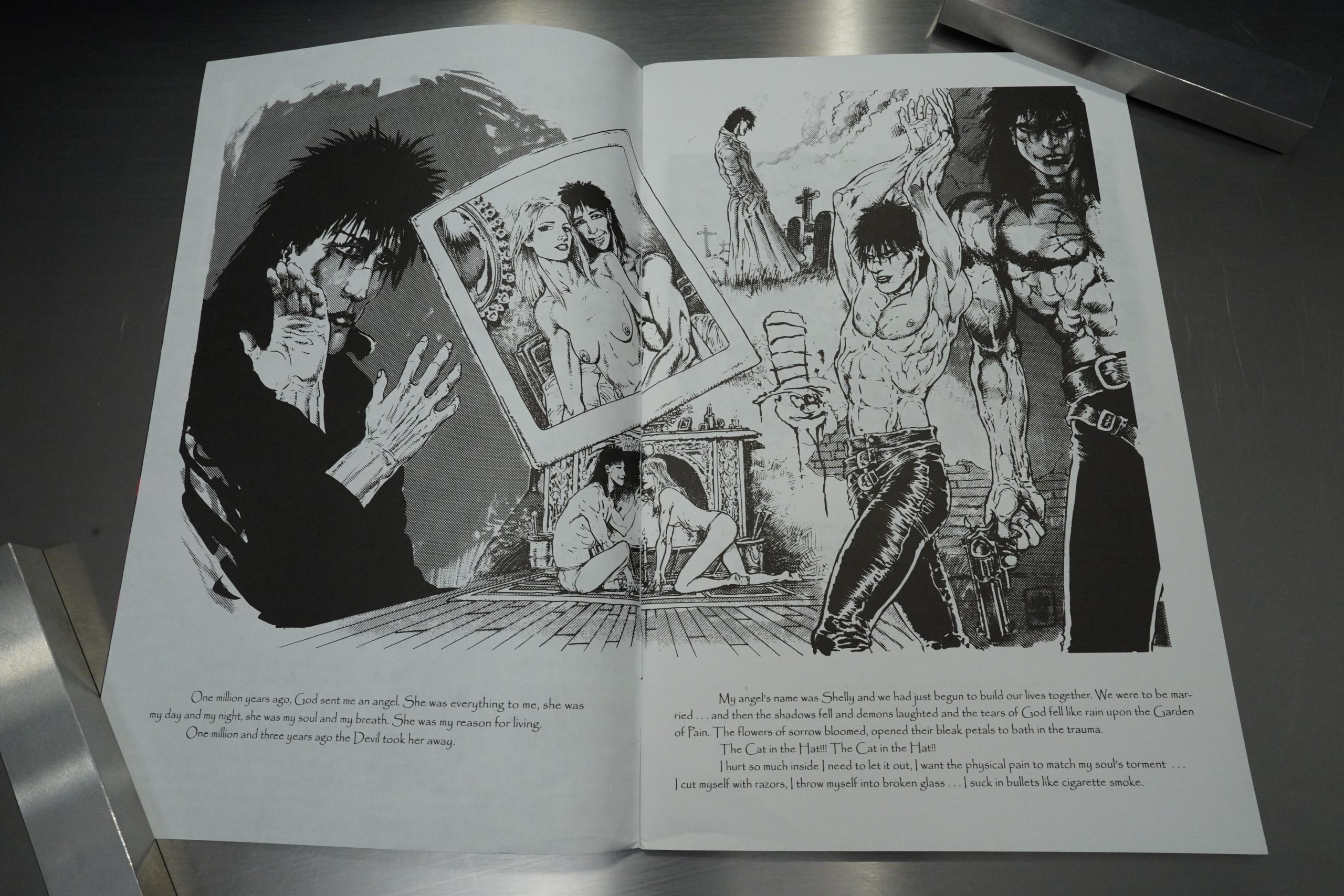 The only thing O'Barr is involved with is this non-comics epilogue to the original Crow story. Set in… Papyrus, because it's all classy and shit.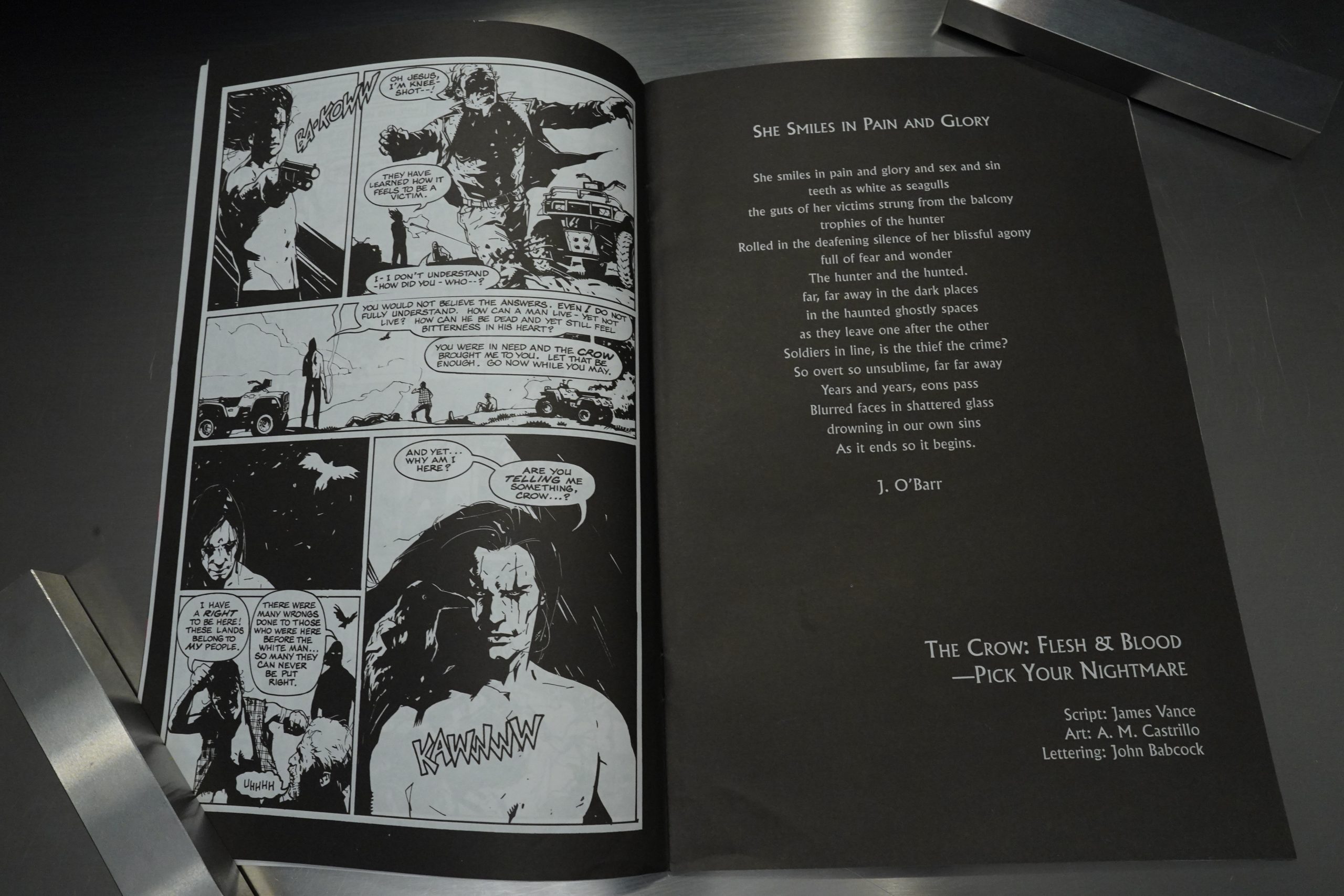 And that's basically the entire book: It's just a bunch of prologues and postlogues I mean epilogues to the different Crow stories Kitchen Sink had published.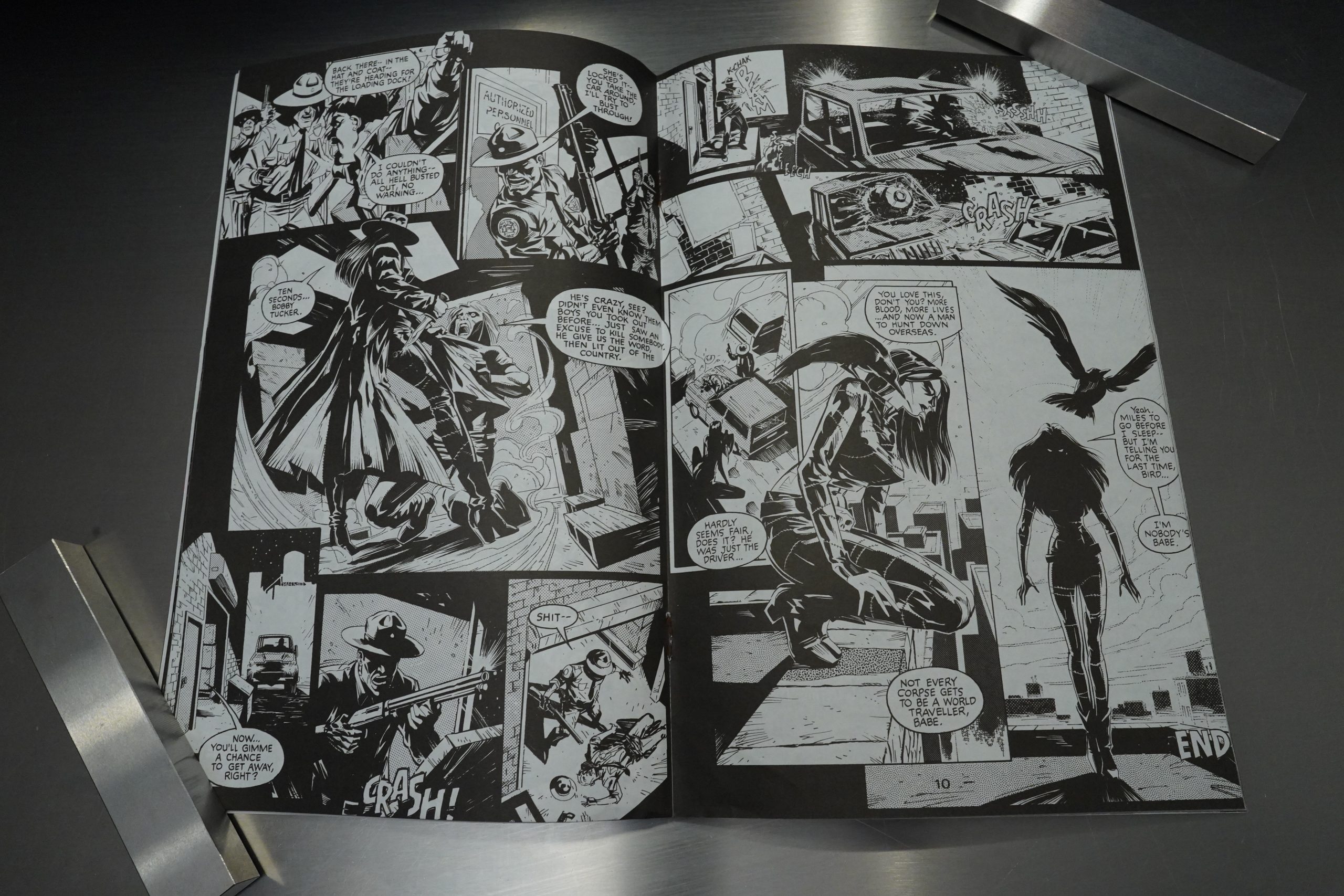 I've just read the original stories, and even I can't make heads or tails of some of these pieces. Is this really necessary?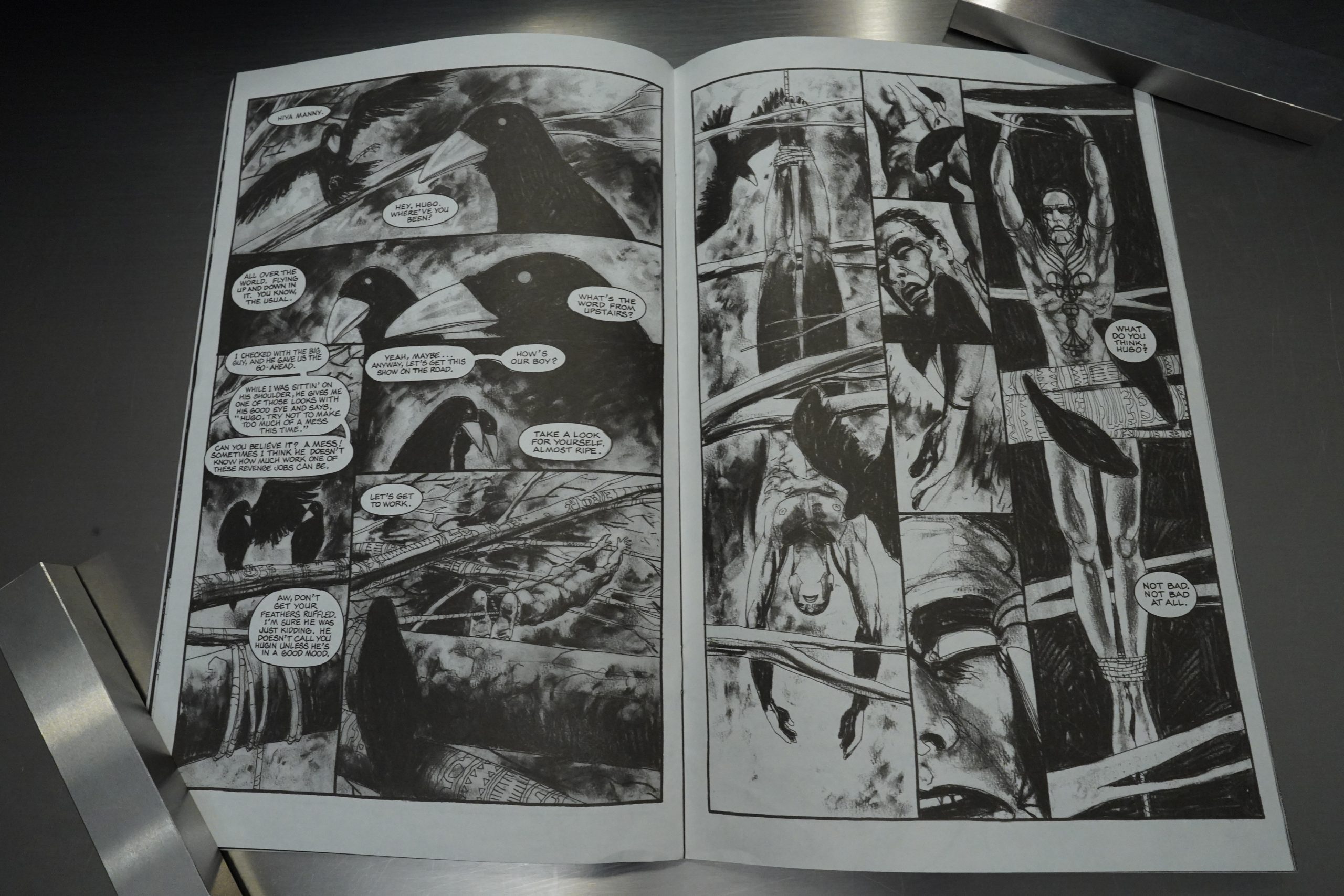 At least the use the original writing/art teams on most of the pieces.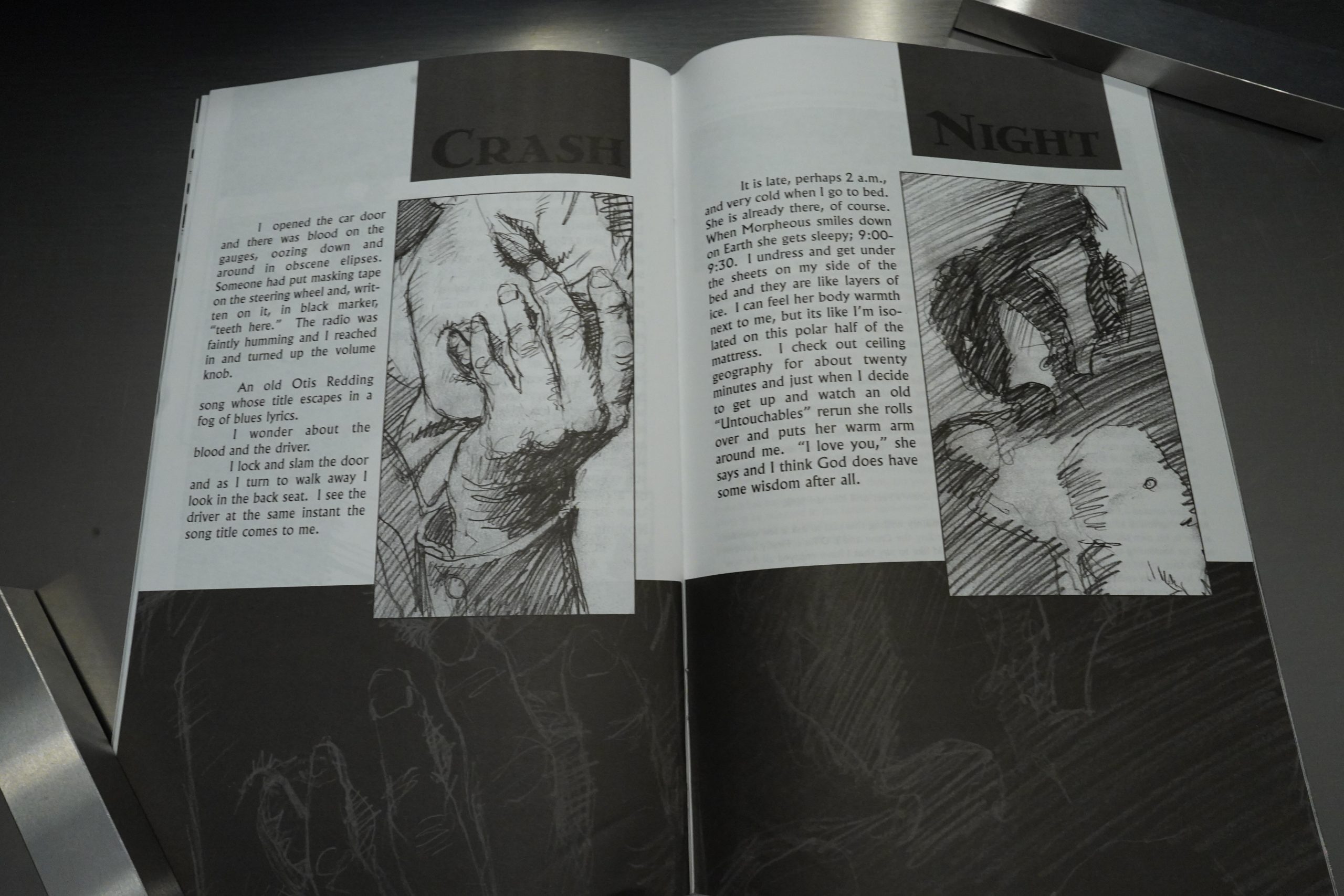 And then there's this. Hm… is that, to the left, a drawing of me while reading this book? I think it is! I had to prop up my head to avoid having it hitting the desk.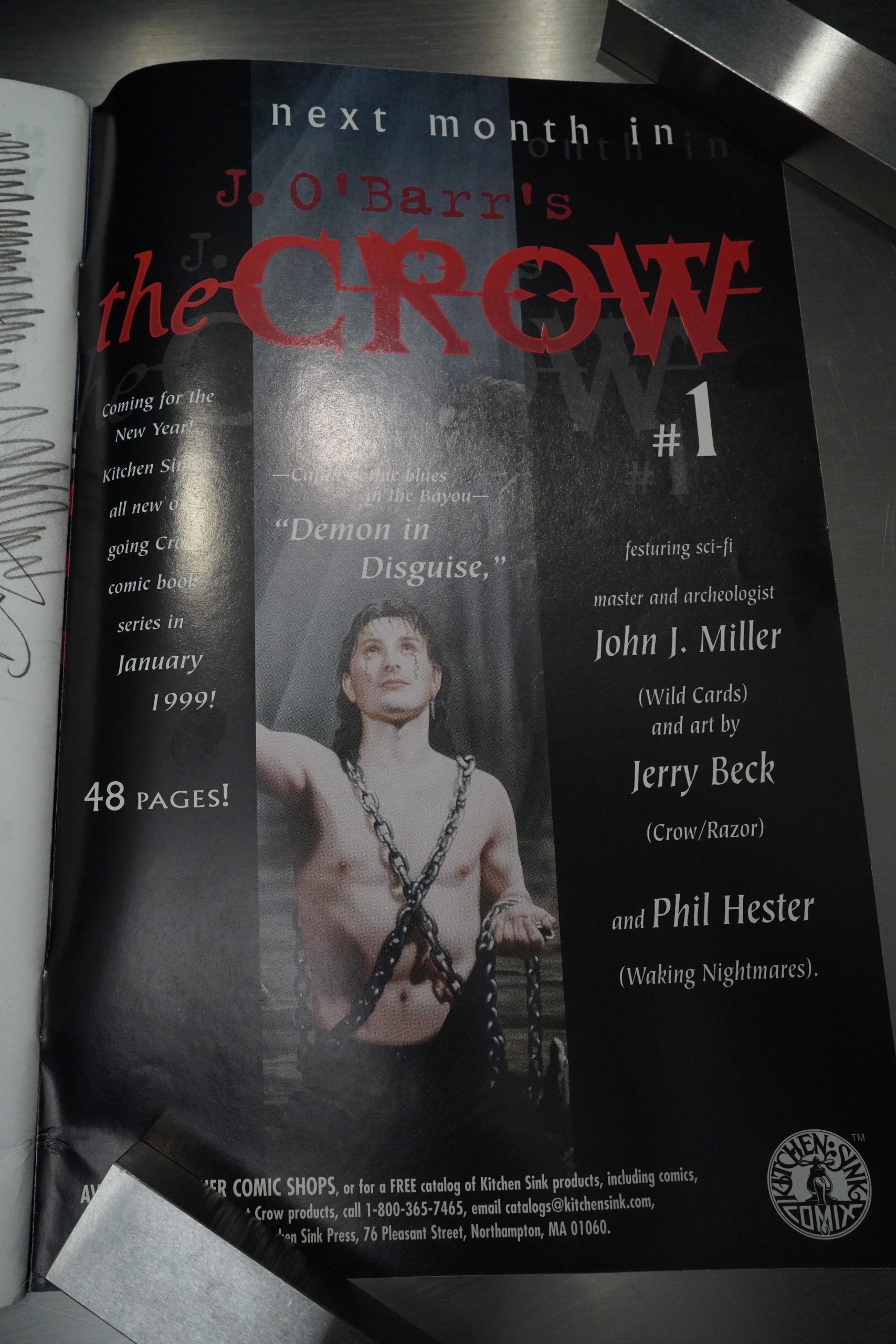 This was supposed to be an ongoing series, I guess.
Neat cover for #1, dude. It would have sold millions of copies, I betcha.
It never happened, because Kitchen Sink was shut down:
Crow #0 was published in December 1998 and publisher Kitchen Sink Press died in January 1999, so this was one of its very last publications. Two full-color ads will intrigue and frustrate serious CROW fans: The inside front cover advertises "The Author's Edition" of the original Crow graphic novel "with thirteen previously unpublished, fully restored pages of artwork"!! And the inside back cover shows the front cover of the never-published Crow: Demon in Disguise, by science fiction writer John J. Miller, Jerry Beck (Crow/Razor) and Phil Hester.
This is the two hundred and twelvth post in the Entire Kitchen Sink blog series.