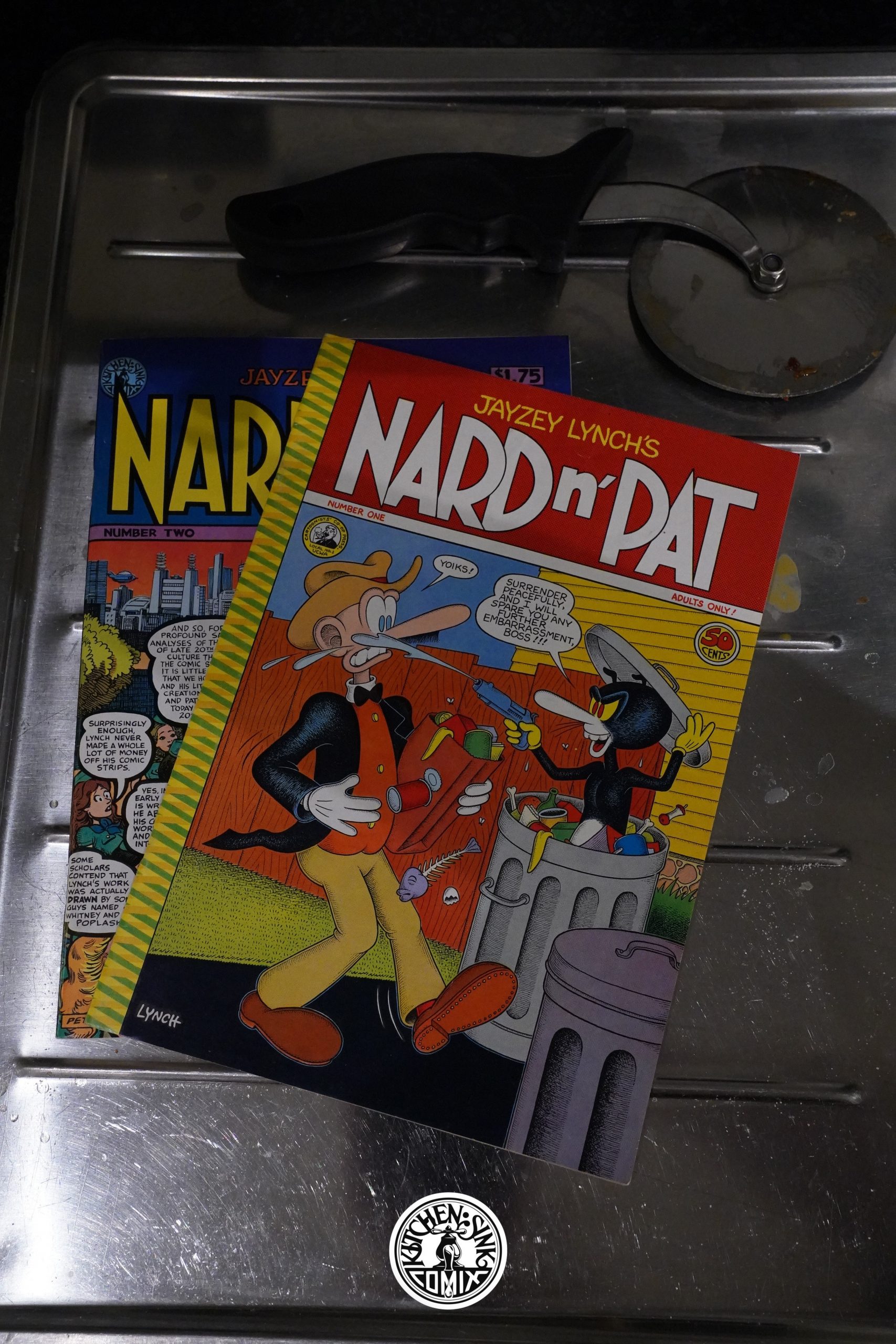 Nard n' Pat (1978) #1-2 by Jay Lynch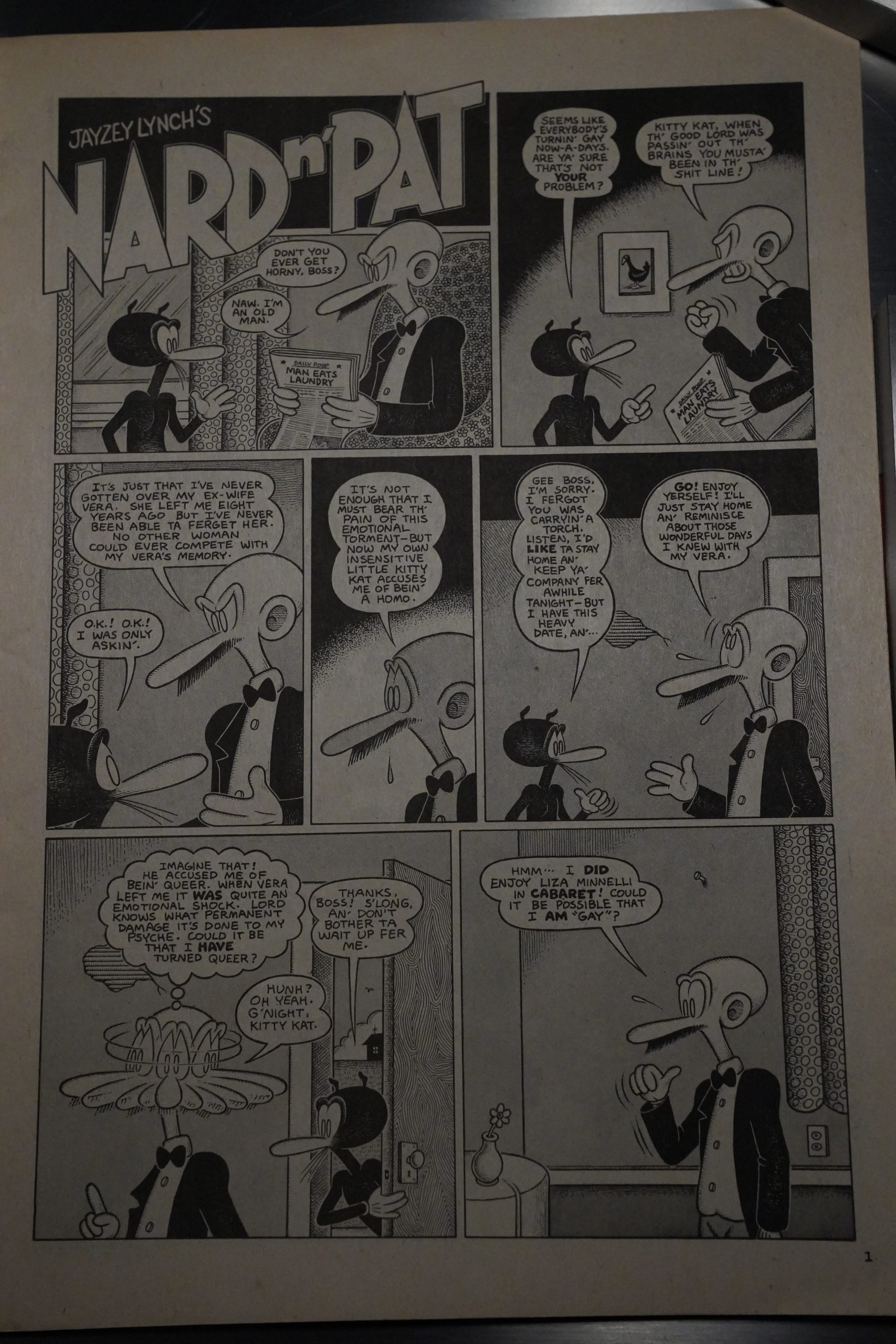 Nard gets into an existential quandary.
I've got the original printing of this book, published in 1974 by the Cartoonists Co-op Press. It's a pretty odd quirk with underground comics — just keeping stuff in print, without changing much (or anything) as the book moves from publisher to publisher. Not even book publishers do it to this extent.
I mean, I'm not complaining, but I've never been fully aware of how extensive this practice was. And you have to be on your toes — the contents sometimes change substantially between printings, too.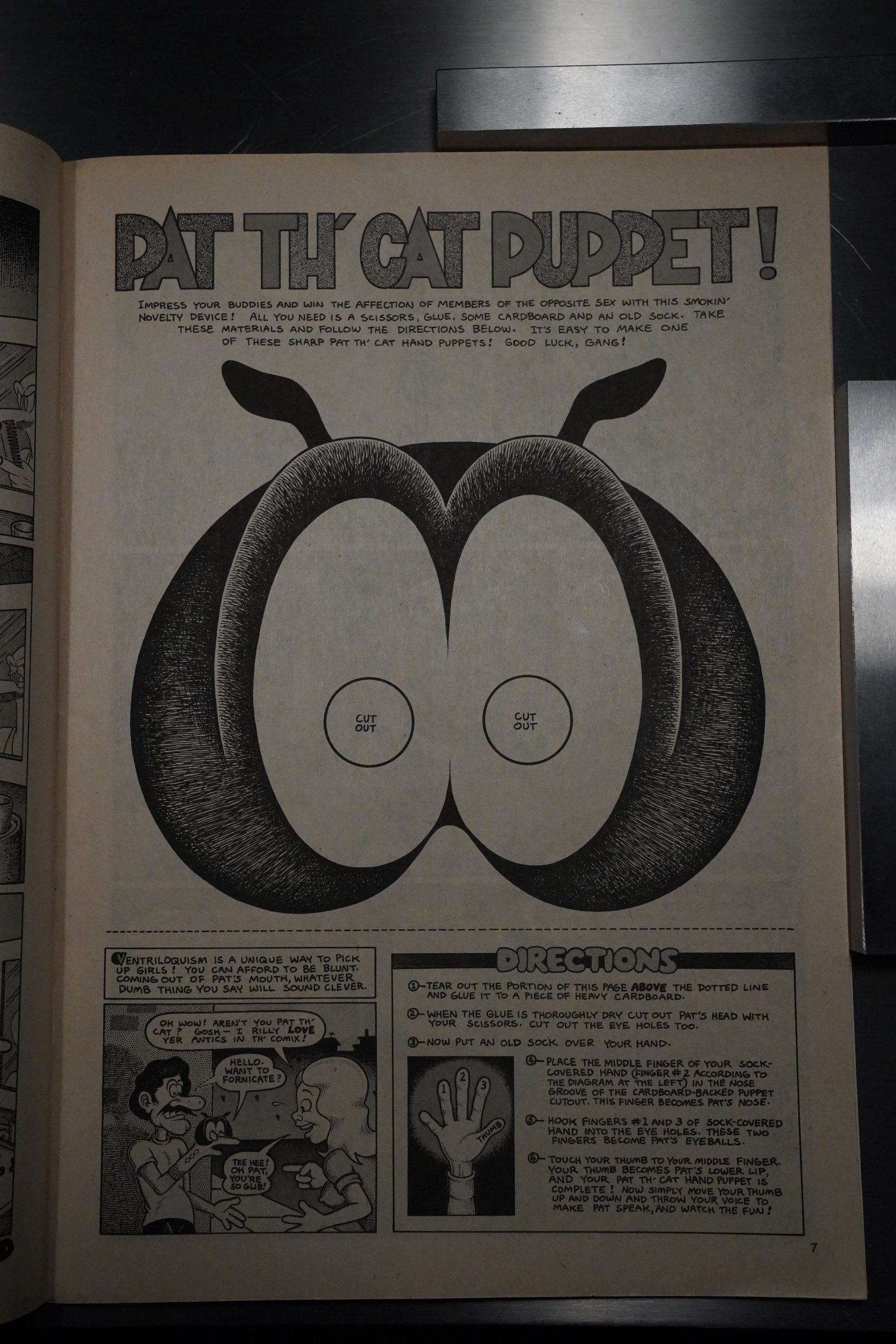 Activities!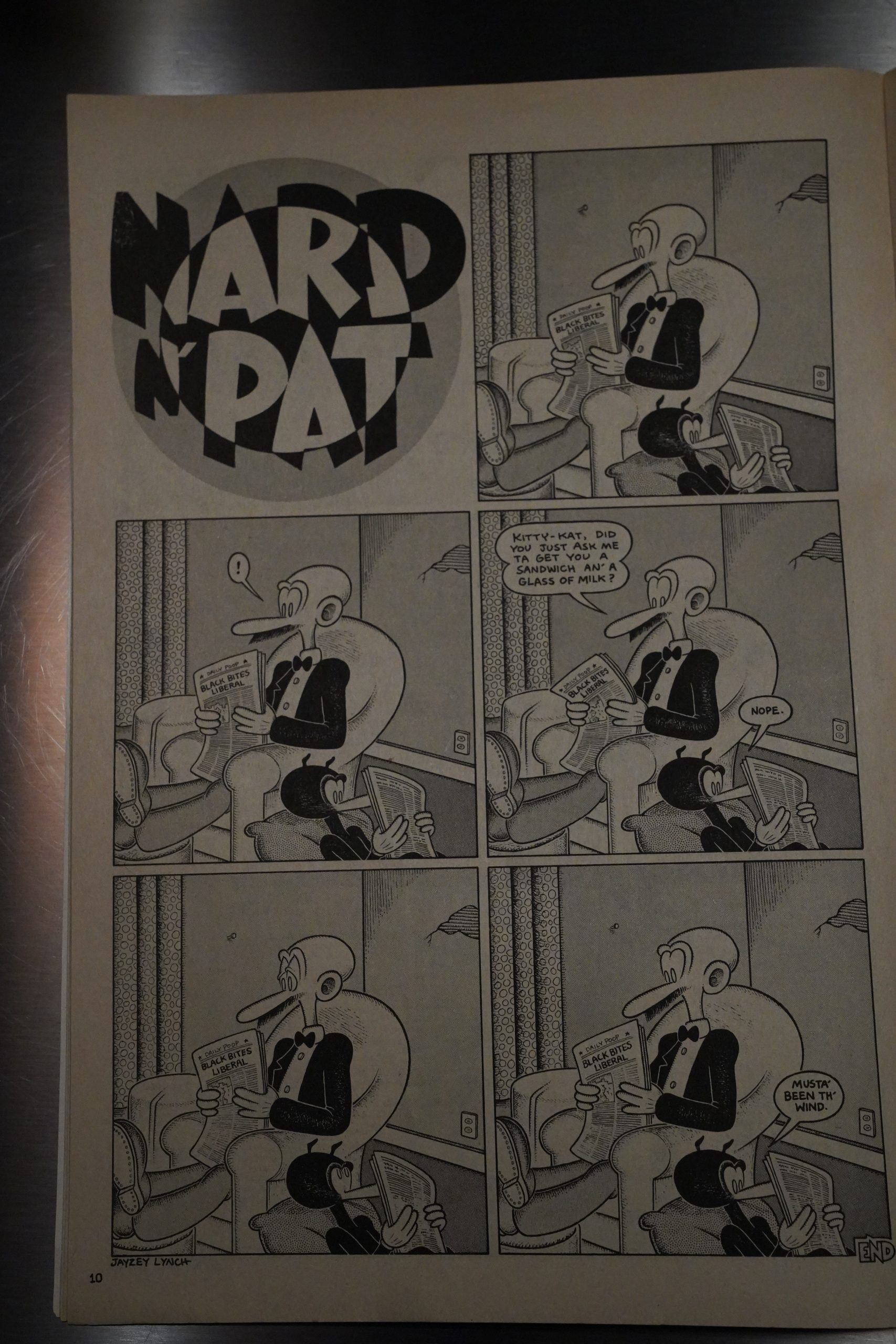 Oh yeah, I'm reading the Nard n' Pat series. Lynch's style is a pretty accomplished riff on oldee tymey comics, only stiffer. But… reading this, it feels like Lynch is mostly just filling pages? There doesn't seem to be any necessity to the strips here (which are all one to four page pieces).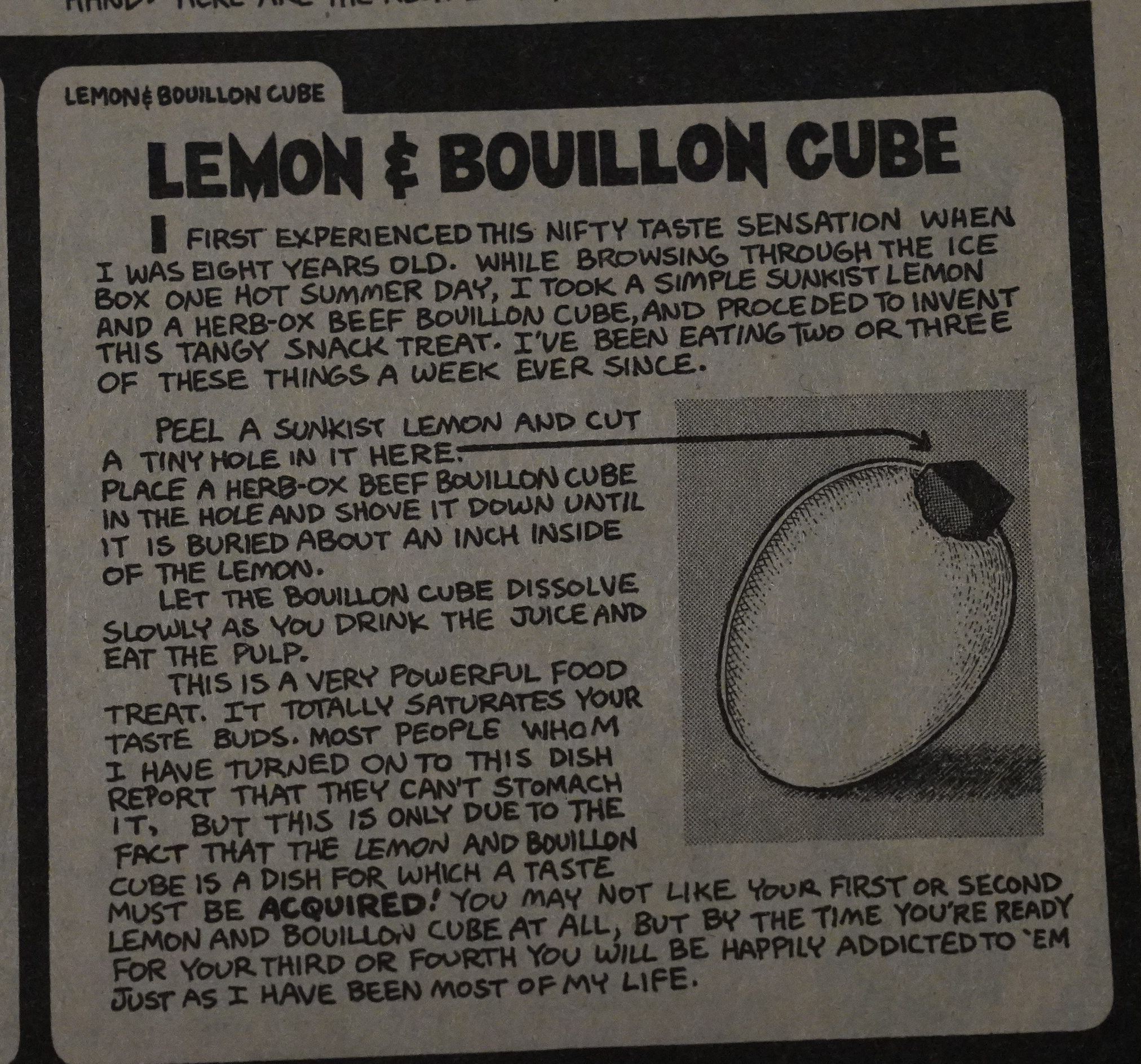 Fortunately there's a page of culinary delicacies.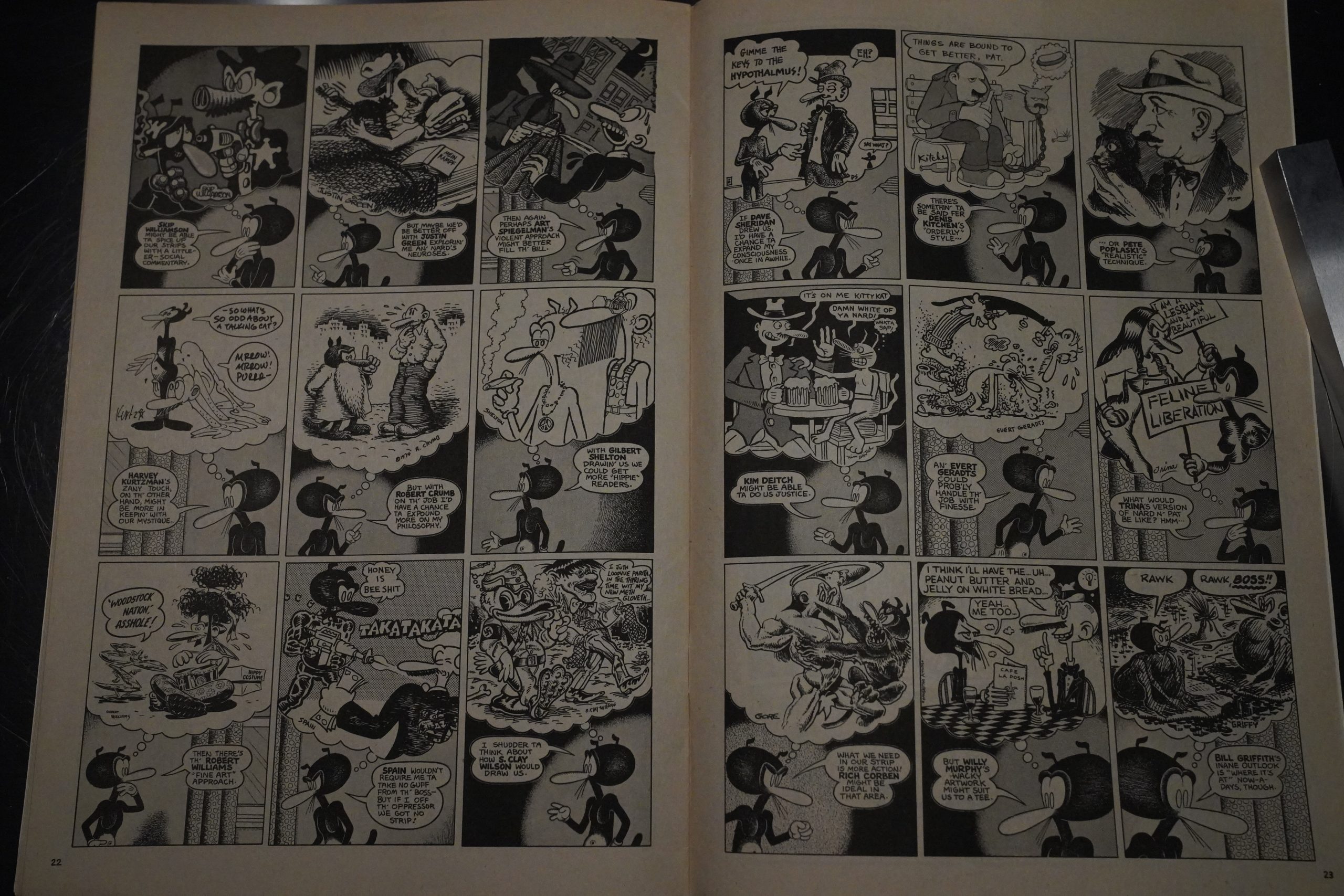 And Lynch gets a number of artists to fill two pages. Is that really Trina?!

The second issue is more than twice as long as the first one, and turns out to be mostly reprints.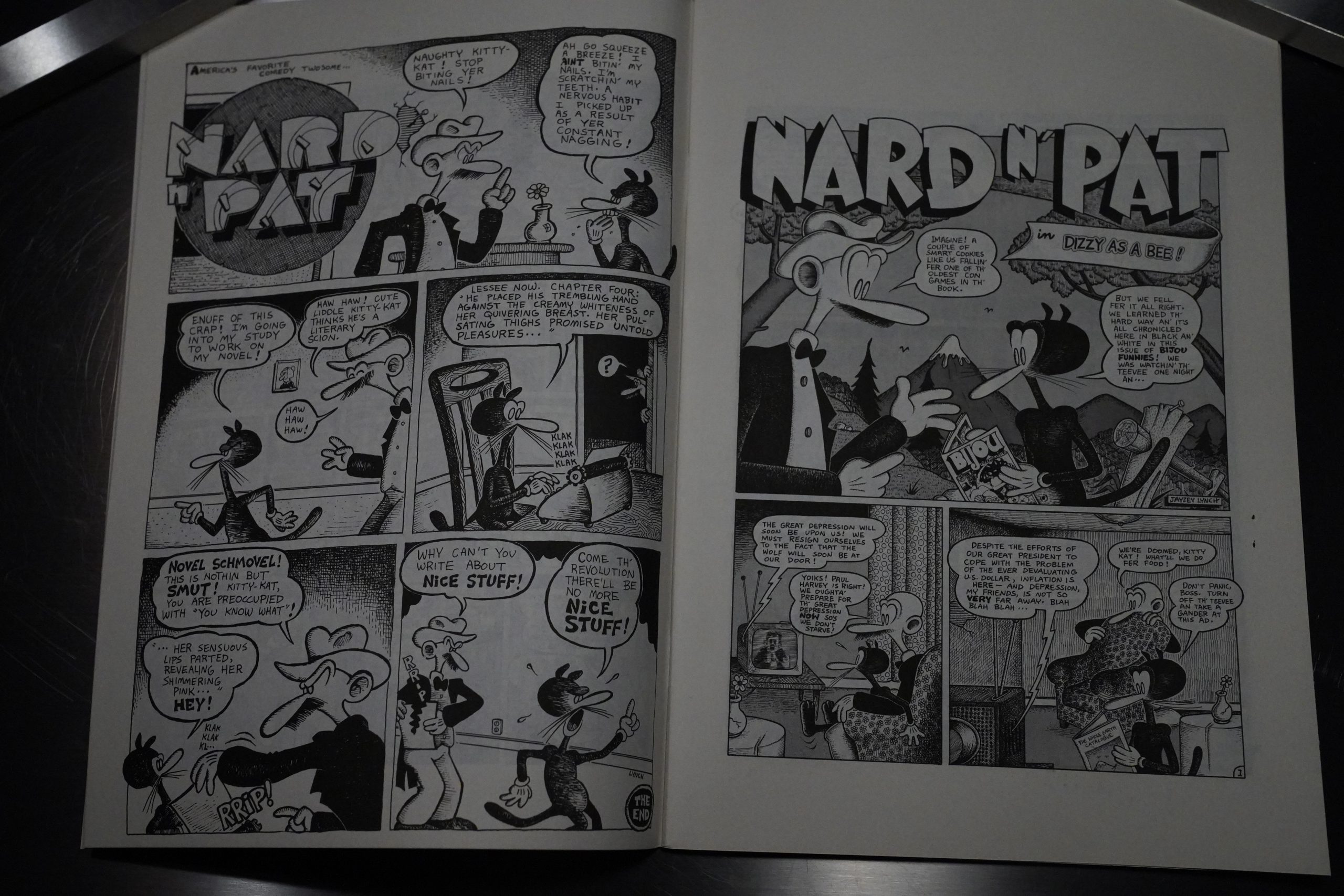 The vast majority of the strips are reprints from Bijou Funnies, which I read the other month. But there's also a smattering of earlier, one-page strips (as seen to the left)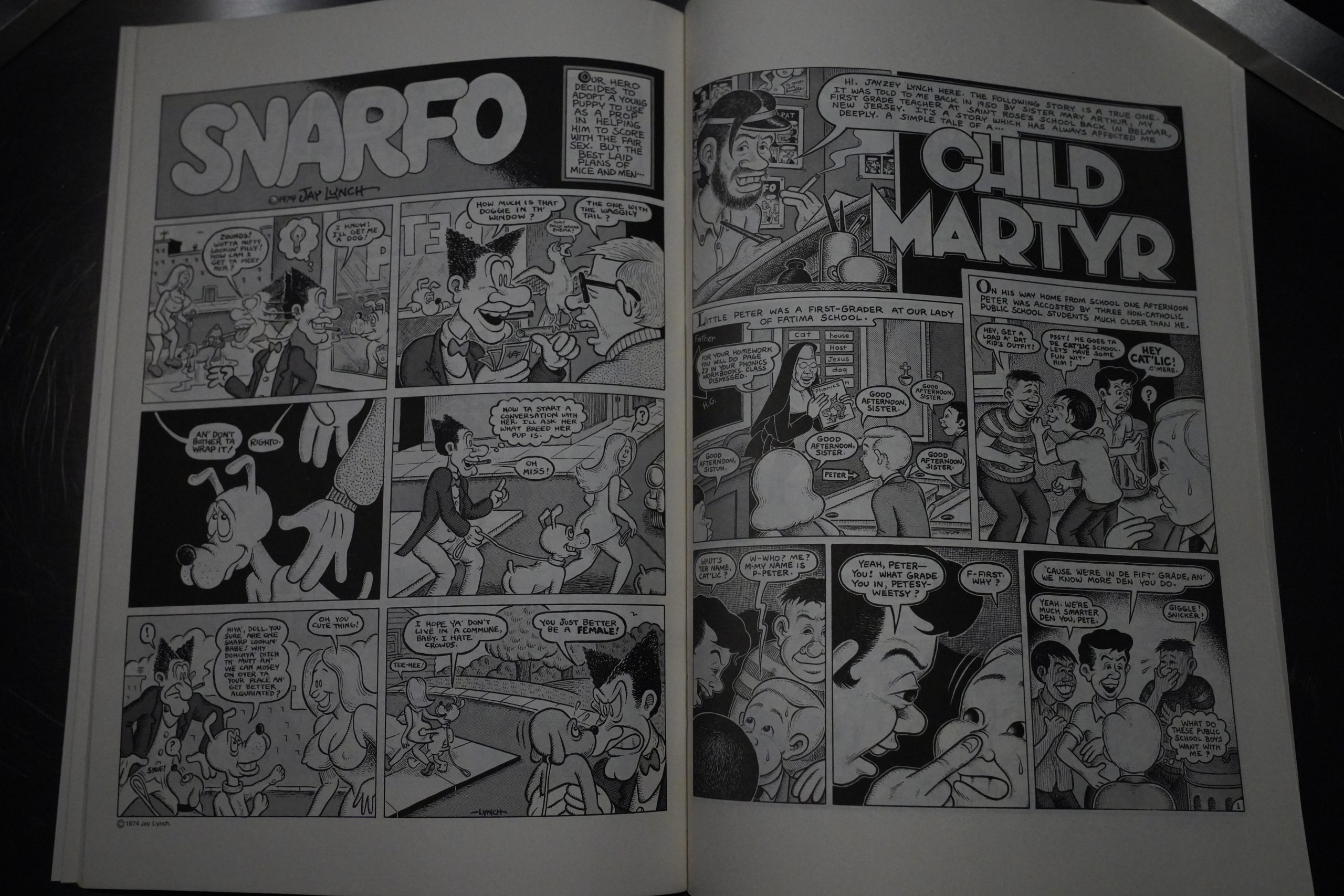 And it's not just Nard n' Pat strips, either — it's basically just everything (or most everything?) Lynch did for Bijou, with some extras.
The Comics Journal #74, page 52:
Nard N' Pat #2 is a reprinting of various
• Nard n' pat strips from diverse sources,
With an extremely Witty cover by peter
Poplaski showing girl scouts Of the future
discussing the distinguished political career
and "profound satirical analyses" Of
creator Jay Lynch. The contents include
lots of funny farce-nonsense material
revolving around the absurd misunder
standings of comic deceptions that arise in
the Nard n' Pat household. One good skit
has Nard and Pat working out their mutual
animosities with wax voodoo effigies of one
another. The jokes and gag pay:offs are
funny enough but the piece really demon-
strates the appeal Of the master/ pet rela-
tionship as the basis for the strip's funky
humor. (A clever piece like the detective-
parody, "The Case of the Inexplicable
Pickle," doesn't have the same kind of
appeal, based as it is upon the gags and one-
liners that Lynch works into the genre
parody.) Another good strip involves some
hijinks arising out Of pat's coming up With
a "vanishing cream" that induces invisibili-
ty. Excited by the prospects, the character-
istically inhibited Nard indulges a life-long
fantasy Of sneaking into the girls' phys-ed
locker room where, Of course, the effect Of
the vanishing cream wears off while he's
standing there, erectus. It's ribald and
funny stuff, exceedingly well-drawn in the
Lynch mode.
This is the forty-fifth post in the Entire Kitchen Sink blog series.