Hyper Comix (1979) #1 by Steve Stiles
This is yet another one of the single author anthologies featuring an artist that had been featured heavily in the various Kitchen Sink anthologies… but this time around, it's all new comics instead of reprints.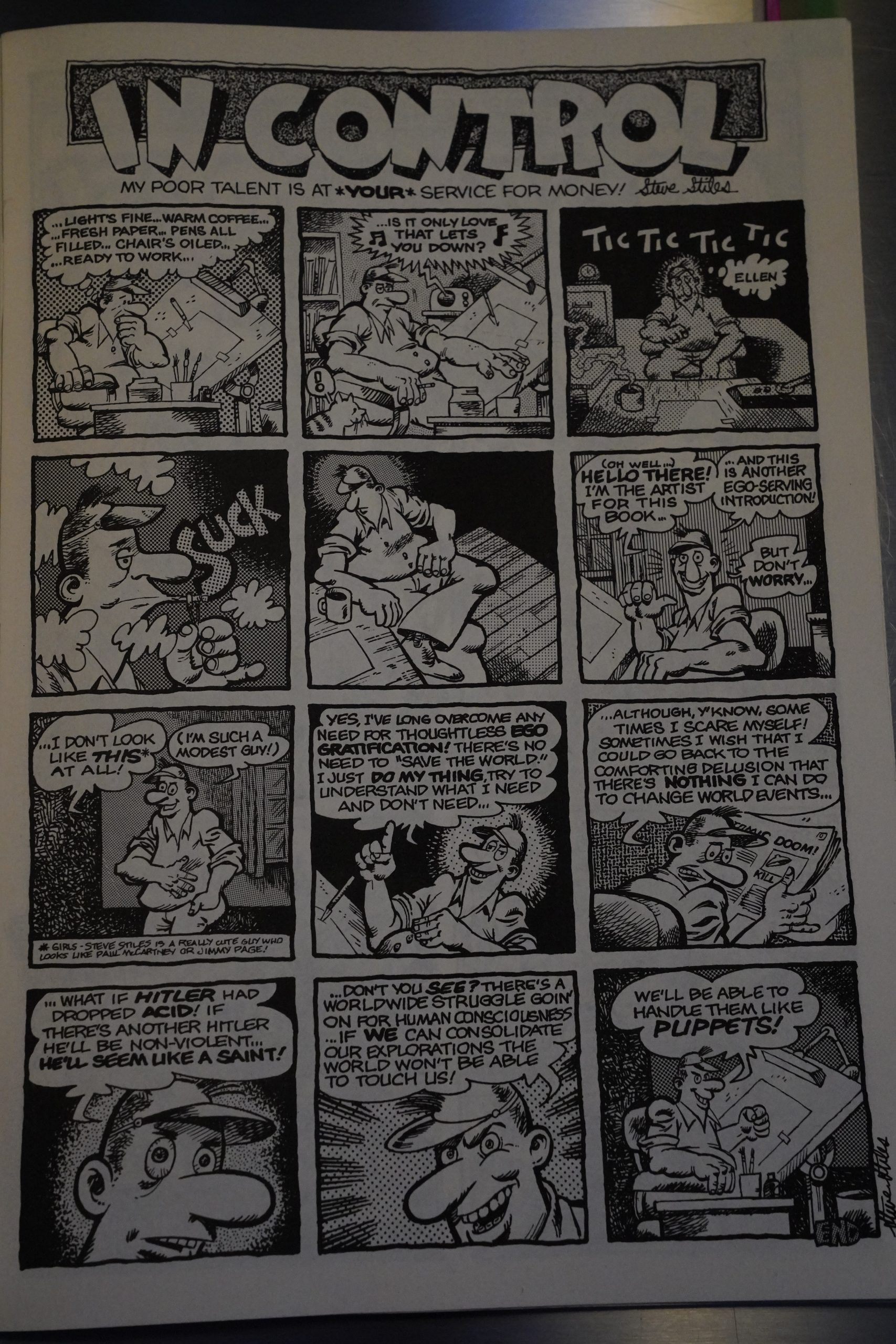 The name of this book is Hyper Comix, but it starts off kinda staid?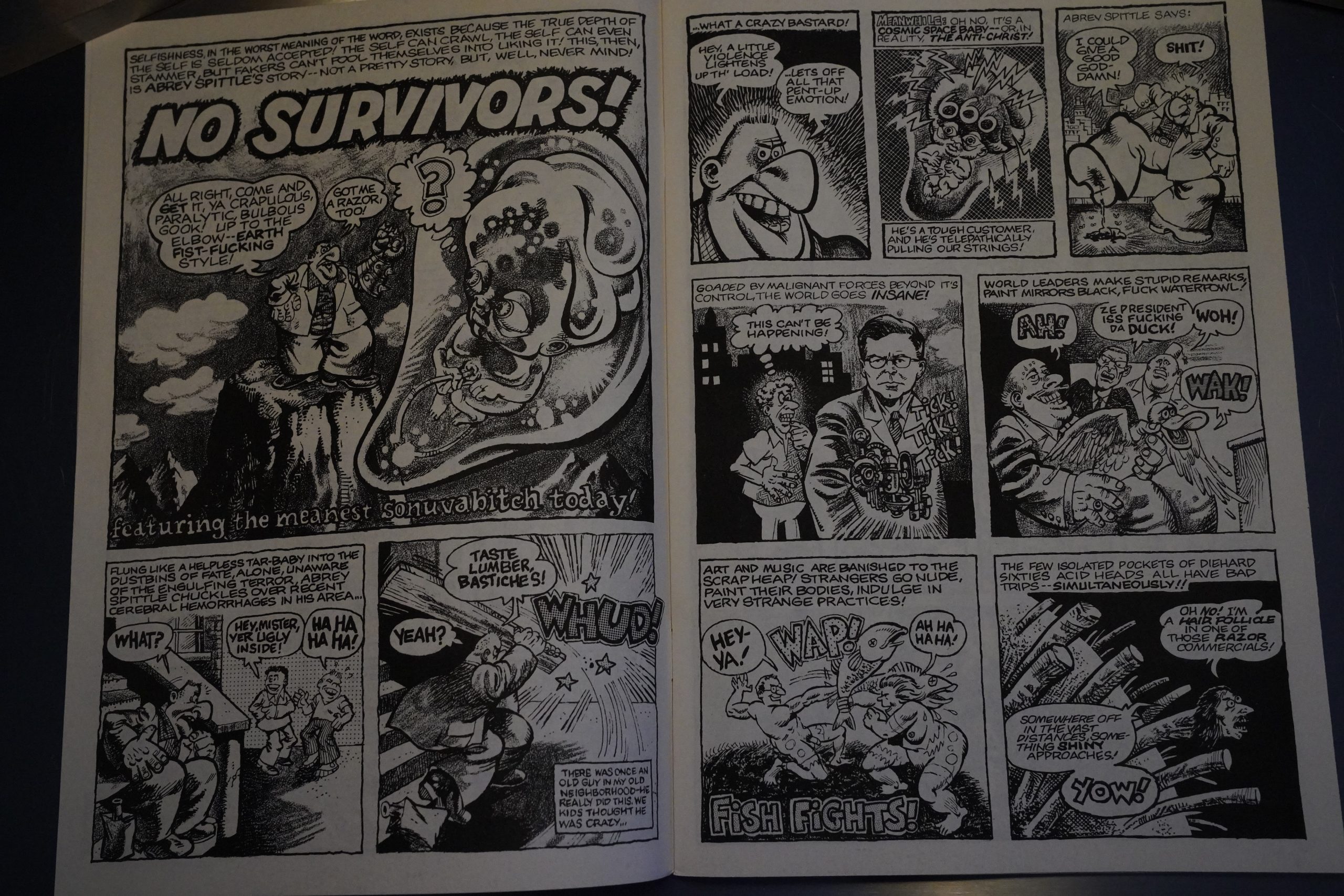 And then! It starts! And never really lets up. The pacing owes quite a lot to Mad Magazine, but it's way, way more hyper, and very underground.
The book is a mixture of longer stories (that mostly don't really go anywhere, except into lunacy), and stuff like this quiz (no answers are printed in the book, of course).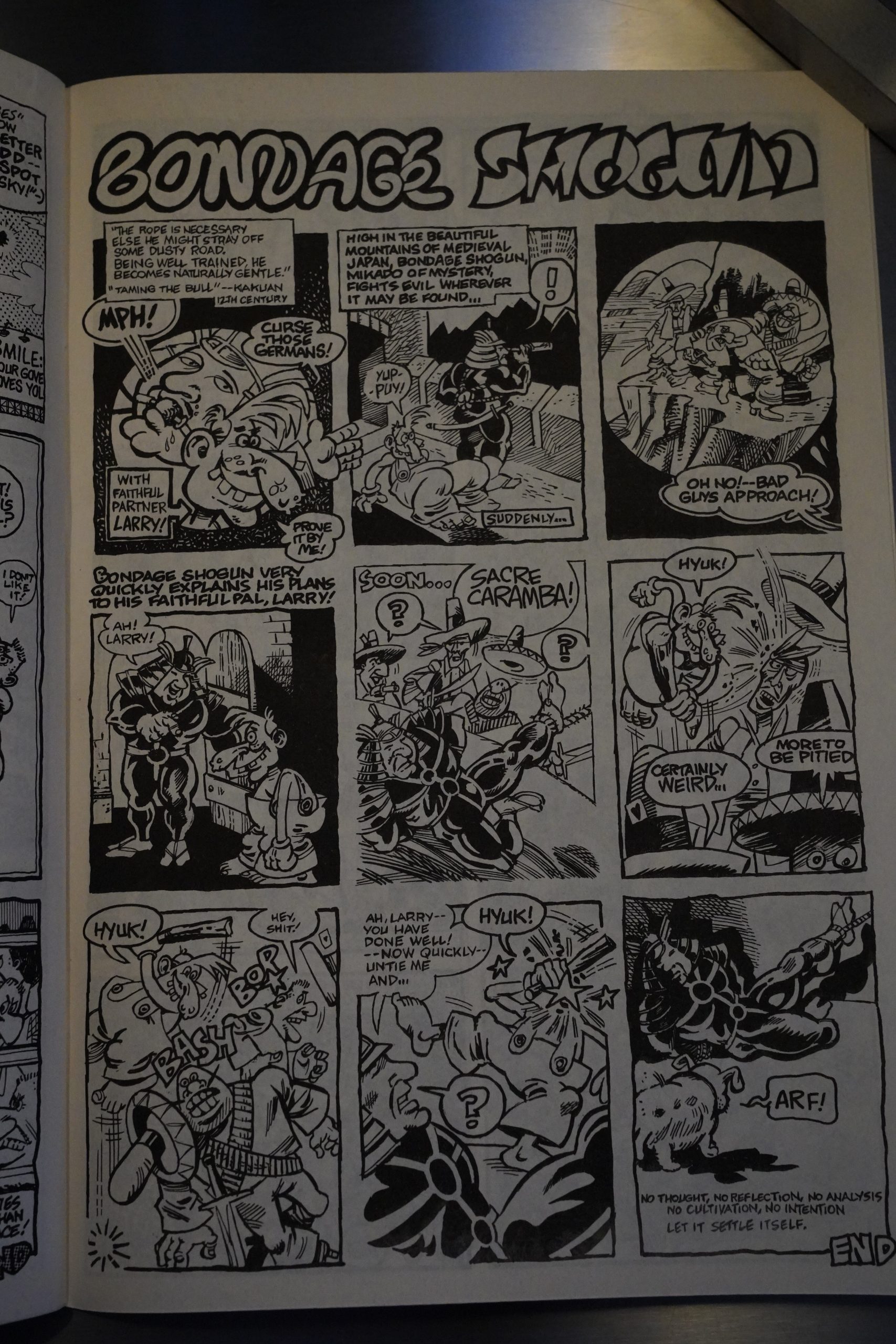 And also very random, but inspired, nonsense.
Stiles' artwork is really stylish — it seems to derive something from just about all the EC artists? But a different mixture for each strip.
Anyway, it's fun.
As usual, I don't agree with the ComixJoint guy:
The story has pretty good pace and is funny in places, though it confused me a couple times with seemingly incongruous transitions or writing that just missed the mark.

There's a few other one-pagers and short features in the book that don't stand out, but overall Hyper Comics is a fairly solid book from a veteran creator. It has the look and feel of alternative comics that would come in waves some years later, so to some degree it heralds a future style.
The Comics Journal #83, page 44:
Denis Kitchen, for
example, survives as a publisher largely due
to the success Of The Spirit in specialty
shops that won't accept Dope Cornil Or
Bizarre Sex. (l hope his new Steve Canyon
proves eoually successful.) But his days Of
indulging his regular artists with solo titles
like Steve Stiles's Hyper Comix (a really fine
and very funny comic, by the way) are Over
and gone.
I had the pleasure of being friends with Steve for 44 years. When he, sadly, left us, much too soon, I at least had the pleasure of helping pull together the print version of Steve's epic anthology of his life's work, The Return of Hyper Comics, 164 pages of his fabulous art and uniquely droll brand of writing. Steve had been working on this book, the second Hyper Comics volume, for many years.
This is the fifty-third post in the Entire Kitchen Sink blog series.