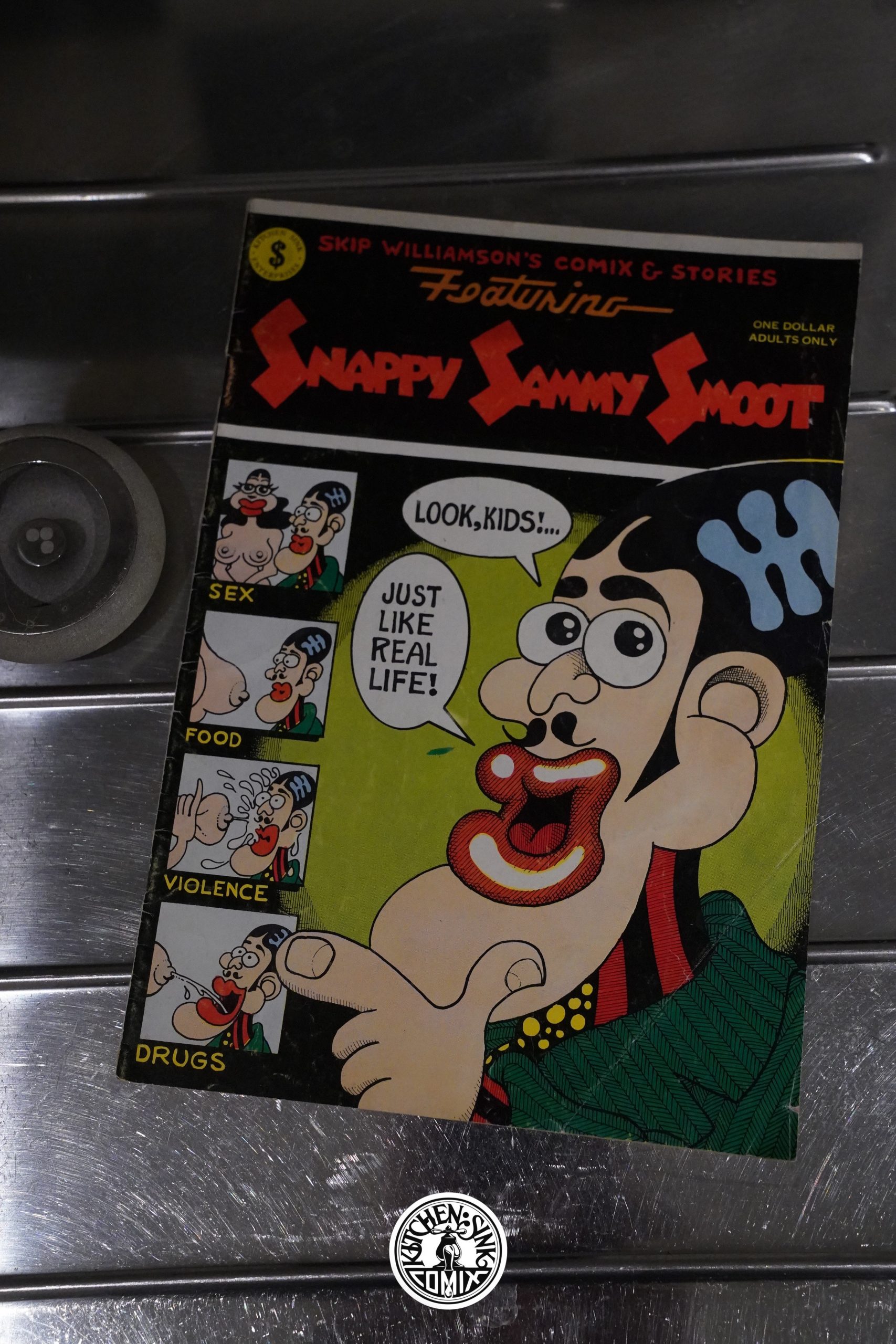 Snappy Sammy Smoot (1979) by Skip Williamson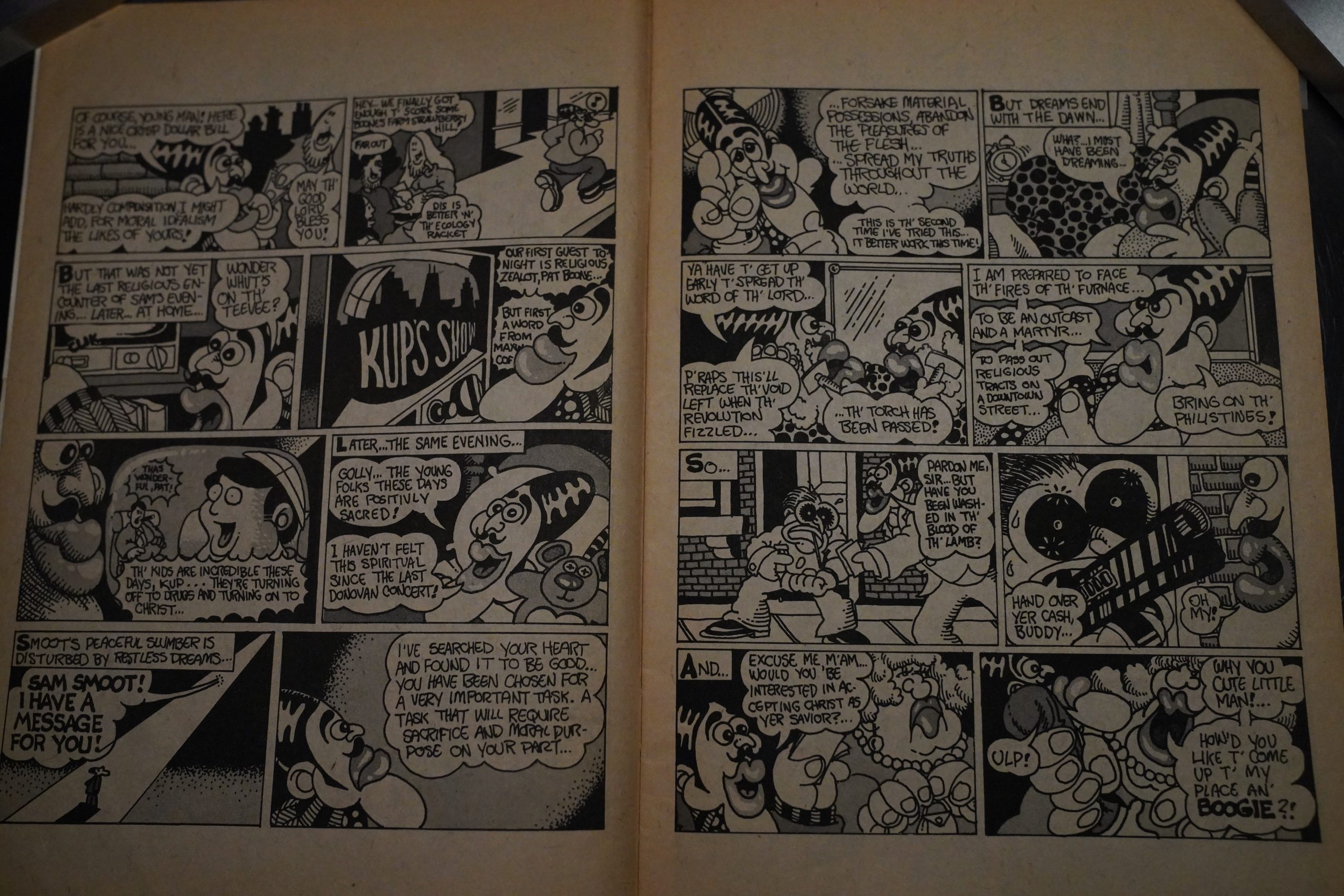 This is another collection of stuff mostly from Bijou. Or perhaps there haven't been all that many? It feels like this is the third one I've covered in this series — by this rate, Kitchen will have reprinted everything in Bijou as separate single author anthologies.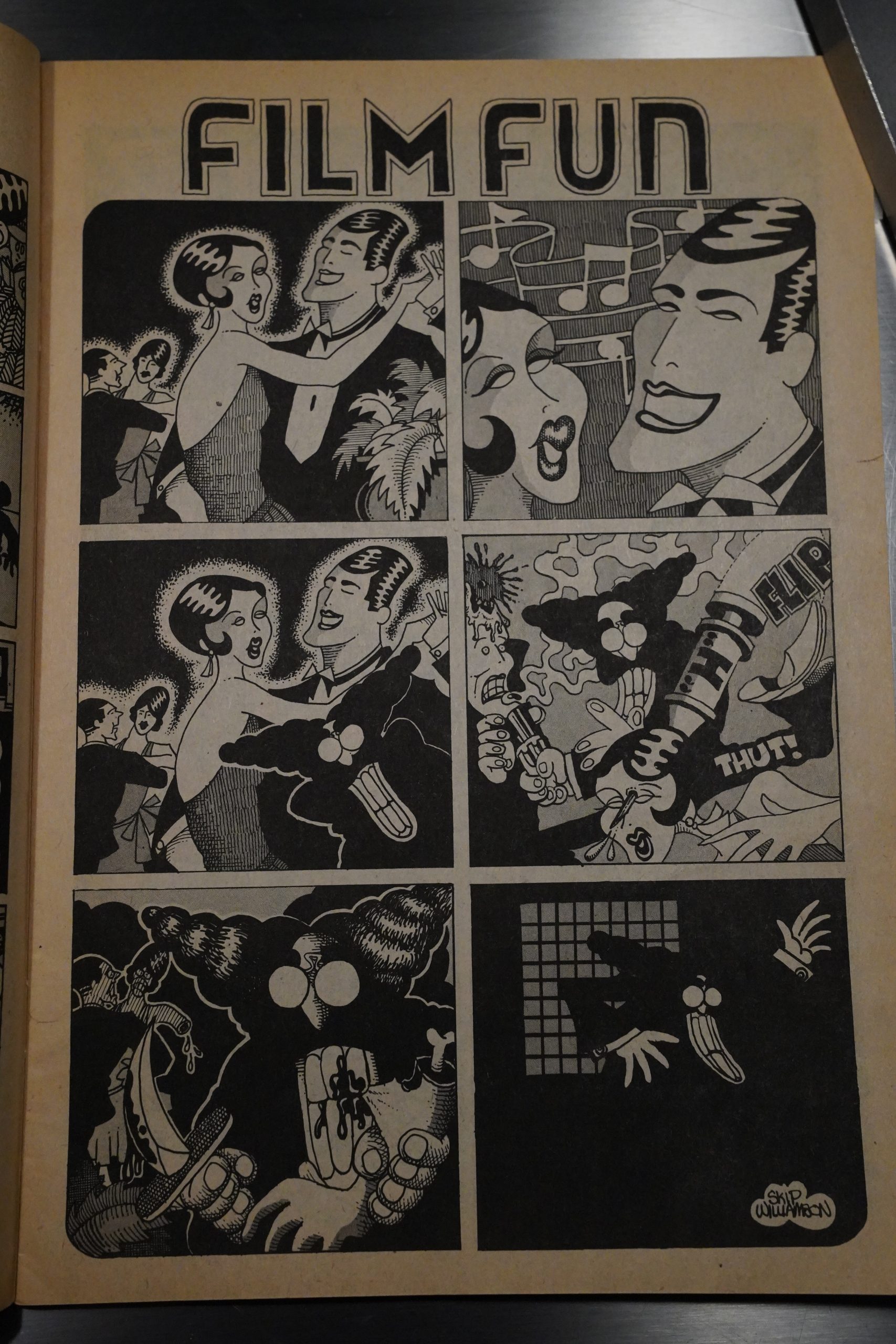 But there's other stuff here, too. This is particularly striking.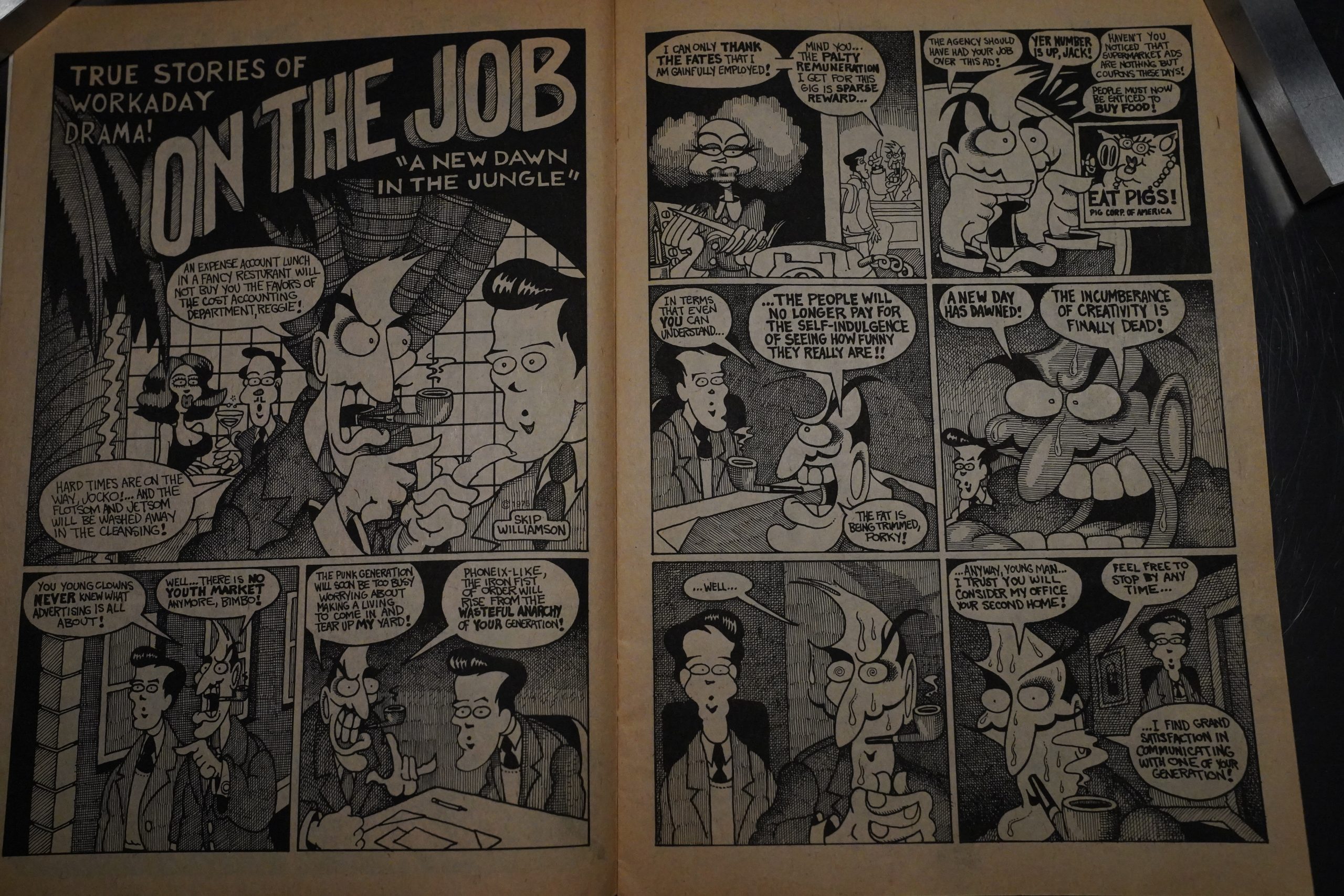 I find Williamson's artwork to be very attractive. The figures have an early-70s pop art look to them — very distinctive, appealing designs. And that's coupled with an oldee tymey cross hatching. It looks good, is what I'm saying.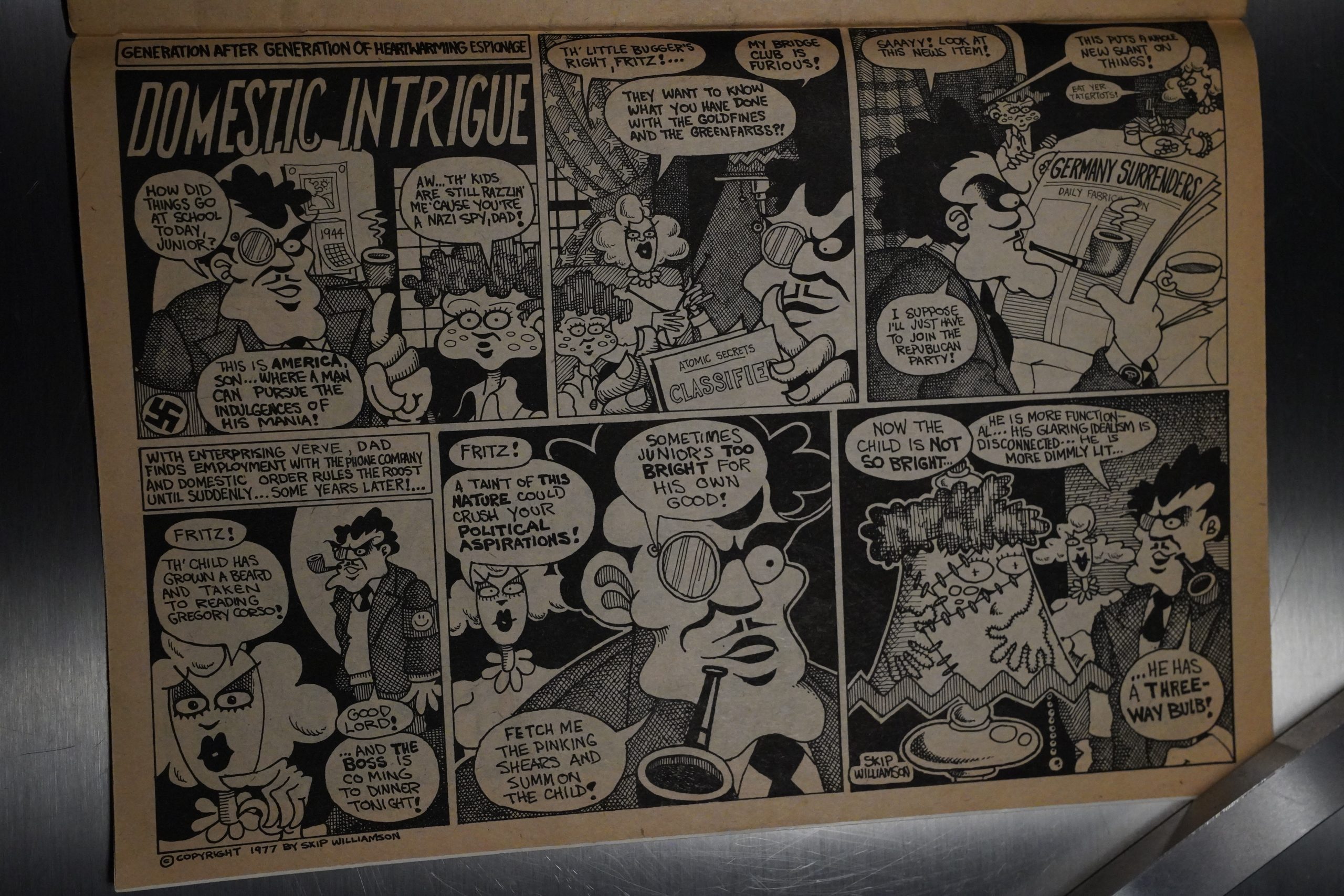 The stories mostly devolve to gags, but they're pretty good gags… and explain so much about the Republican party.
As with many other underground cartoonists, Williamson wasn't doing many comics by the late 70s:
Williamson's focus was on Playboy, but in 1978 he agreed with Kitchen Sink to publish this one-shot retrospective of his classic work, most of it featuring Snappy Sammy Smoot.
This is the fifty-first post in the Entire Kitchen Sink blog series.