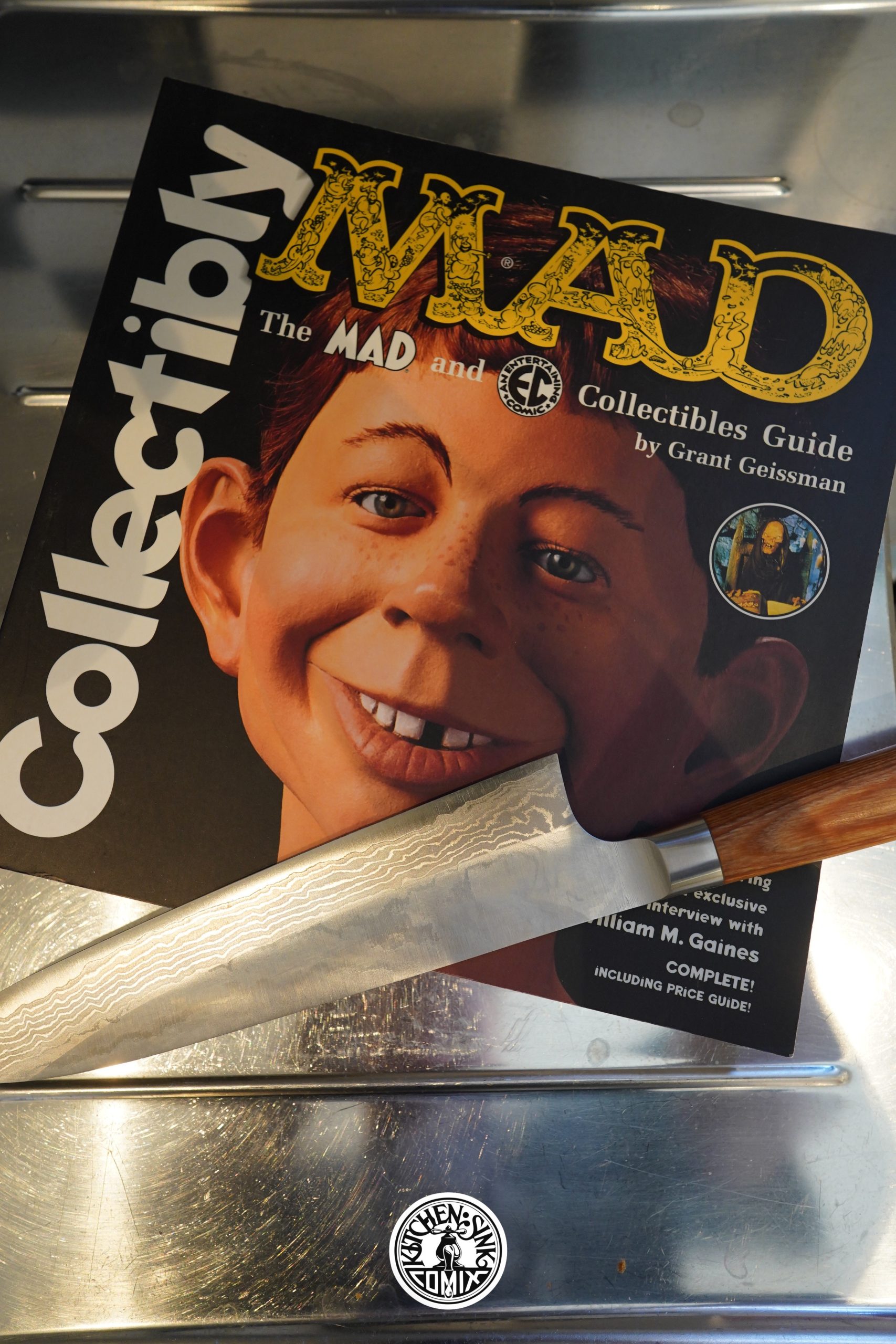 Collectibly Mad (1995) by Grant Geissman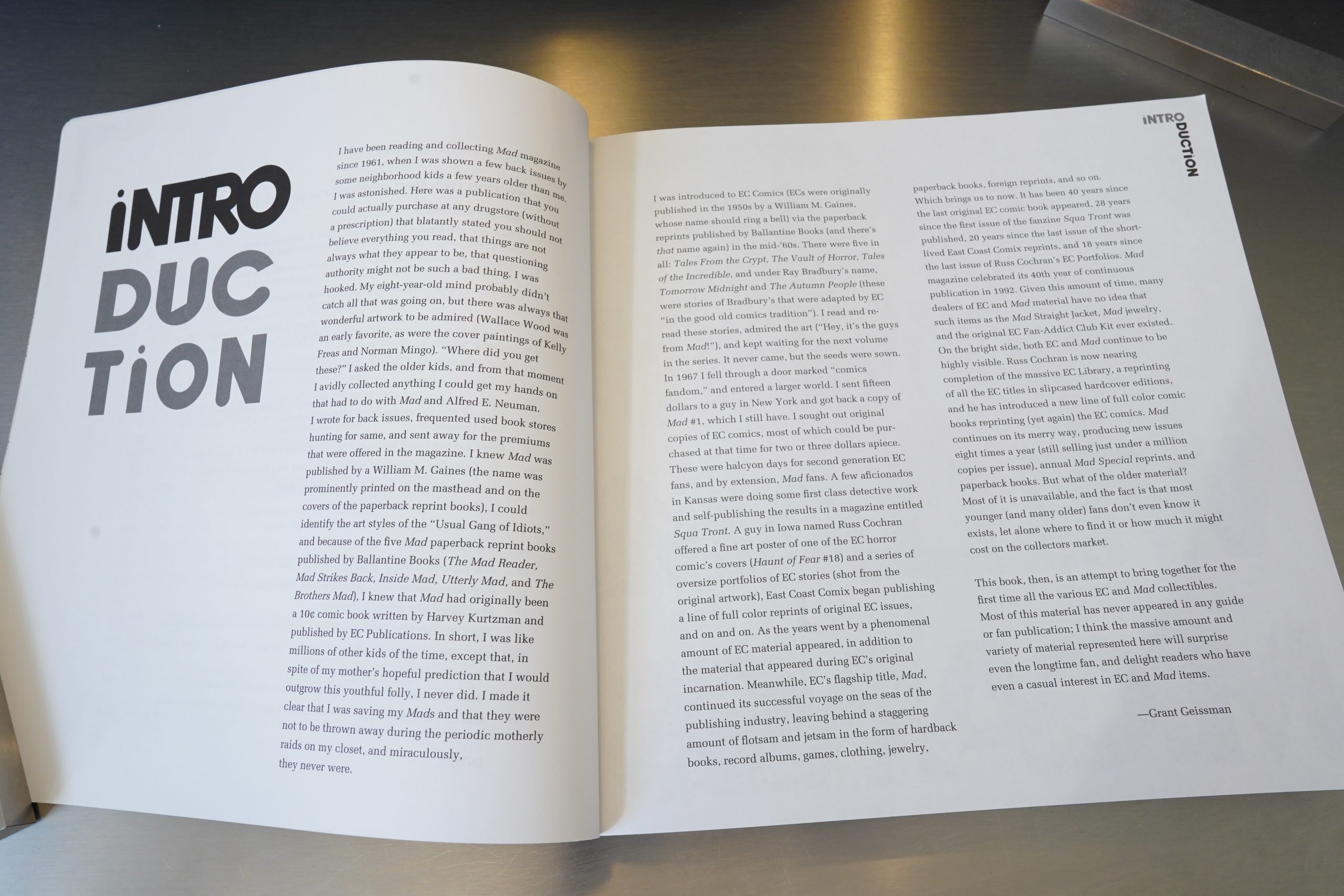 This is a big, thick book, all about EC and Mad Magazine ephemera.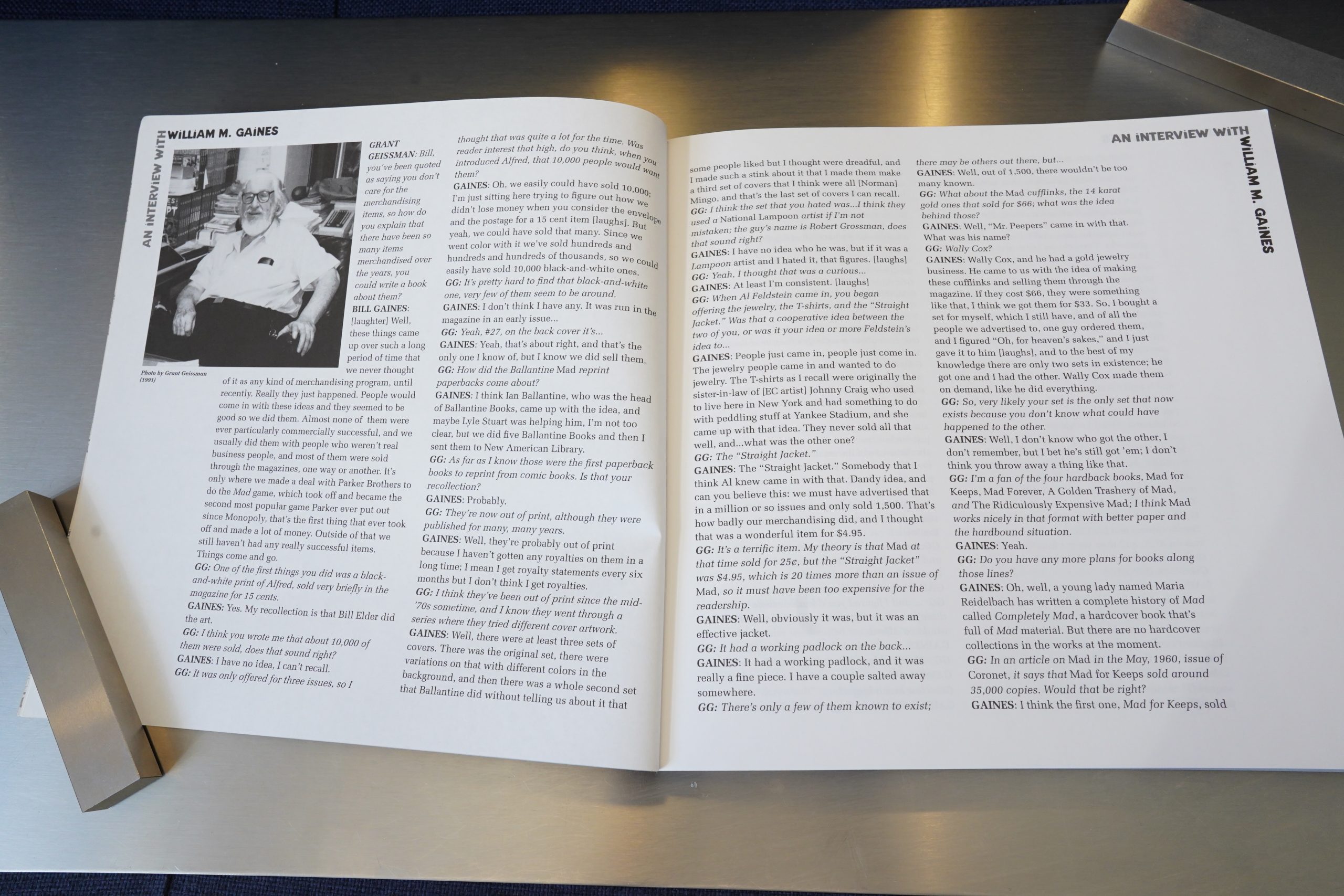 It includes a solid interview with publisher William Gaines — and Geissman keeps to the main subject of the book (collectables and stuff) with admirable tenacity.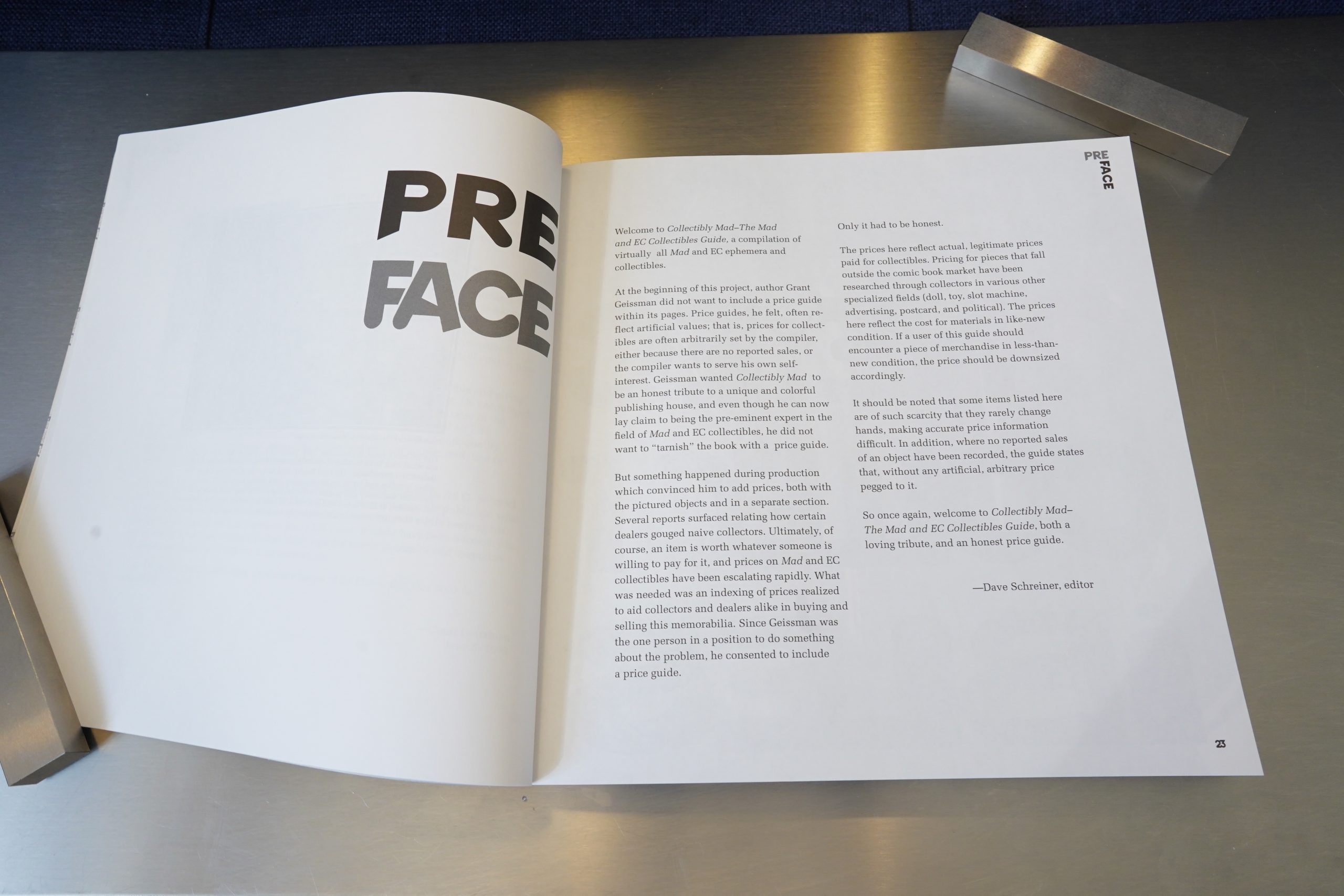 The editor explains that Geissman hadn't originally intended to include prices for stuff in the book, but was convinced otherwise.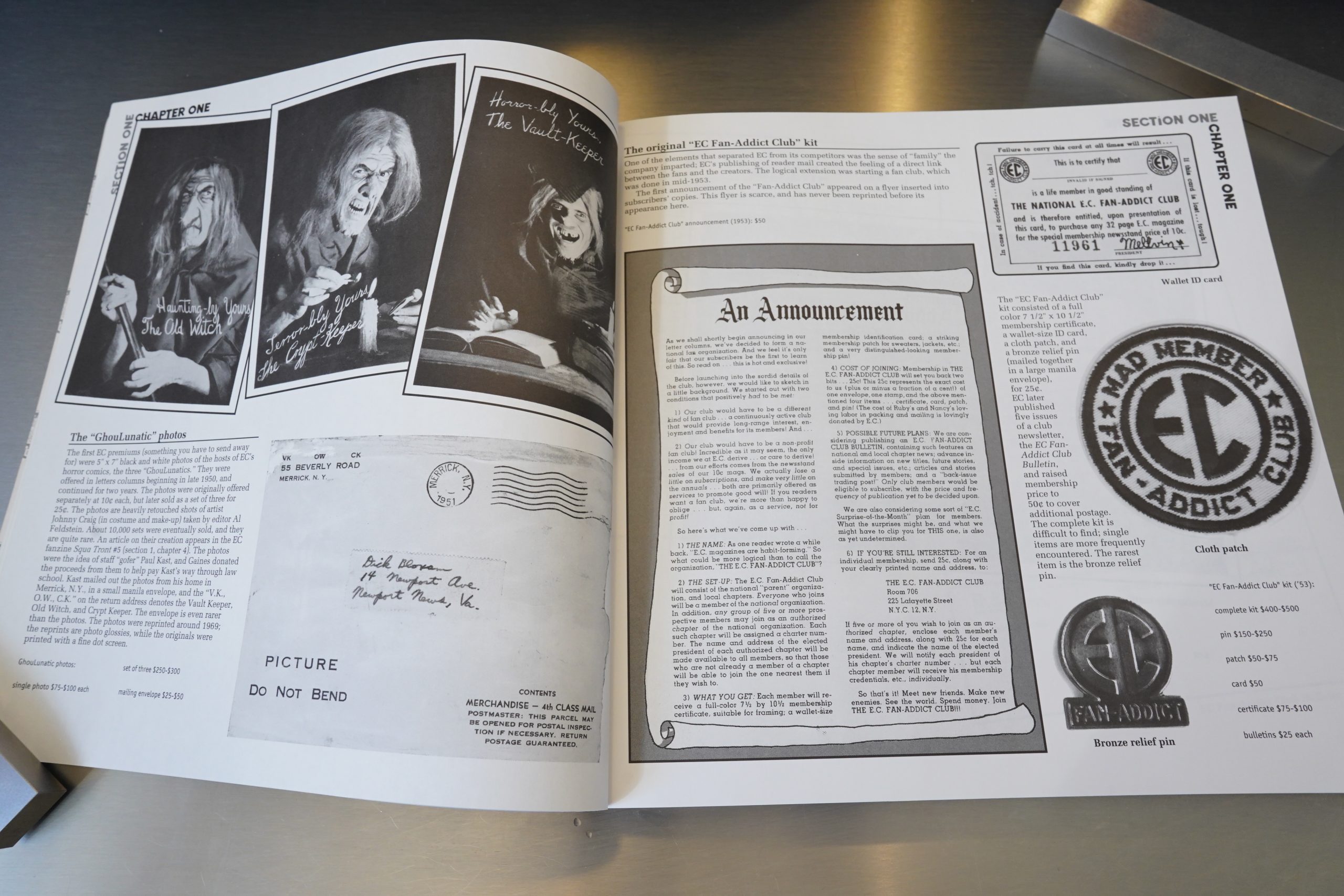 And then it's just an onslaught of ephemera and collectables.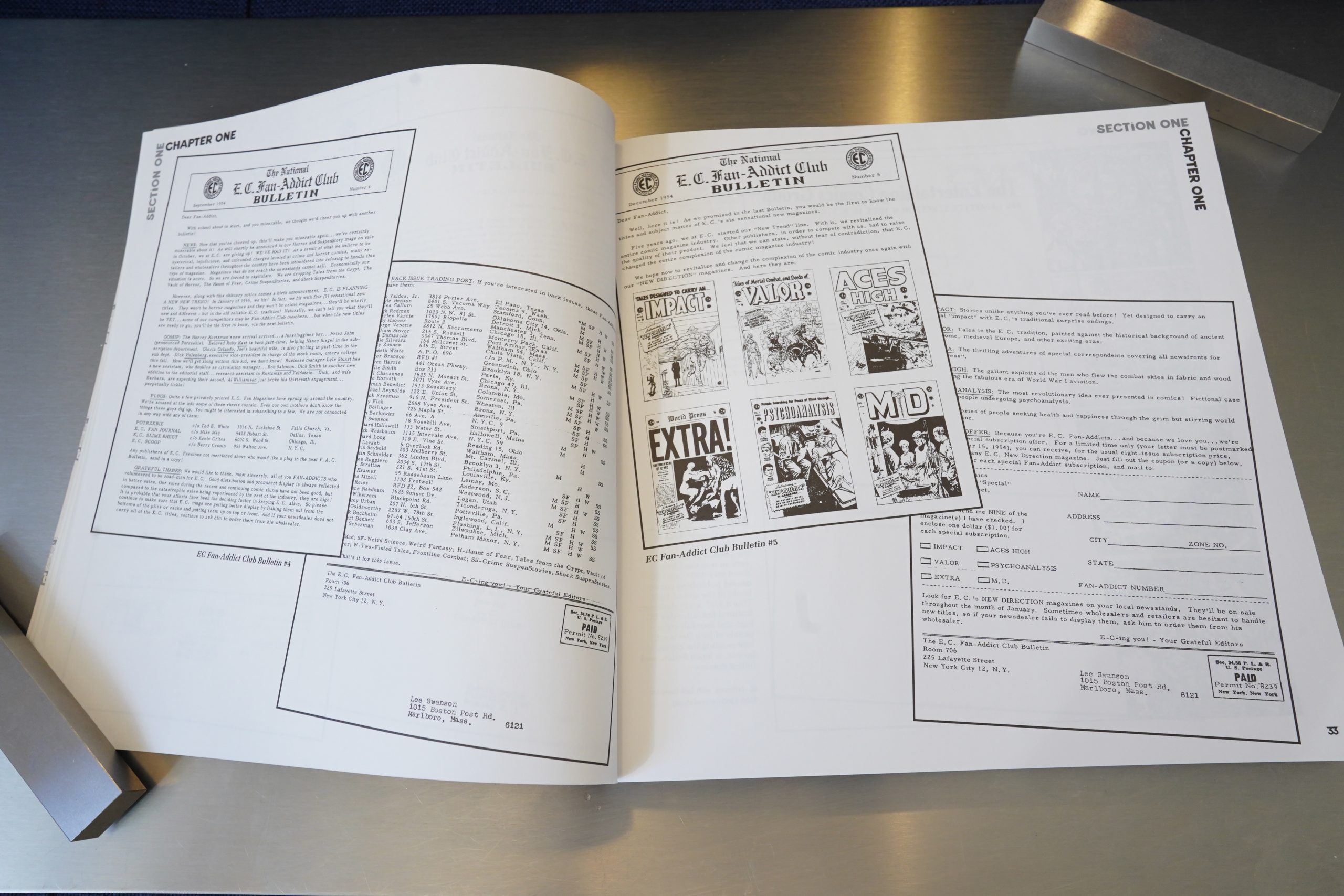 I guess this isn't the sort of book you sit down to read, but I'm surprised at how interesting it is.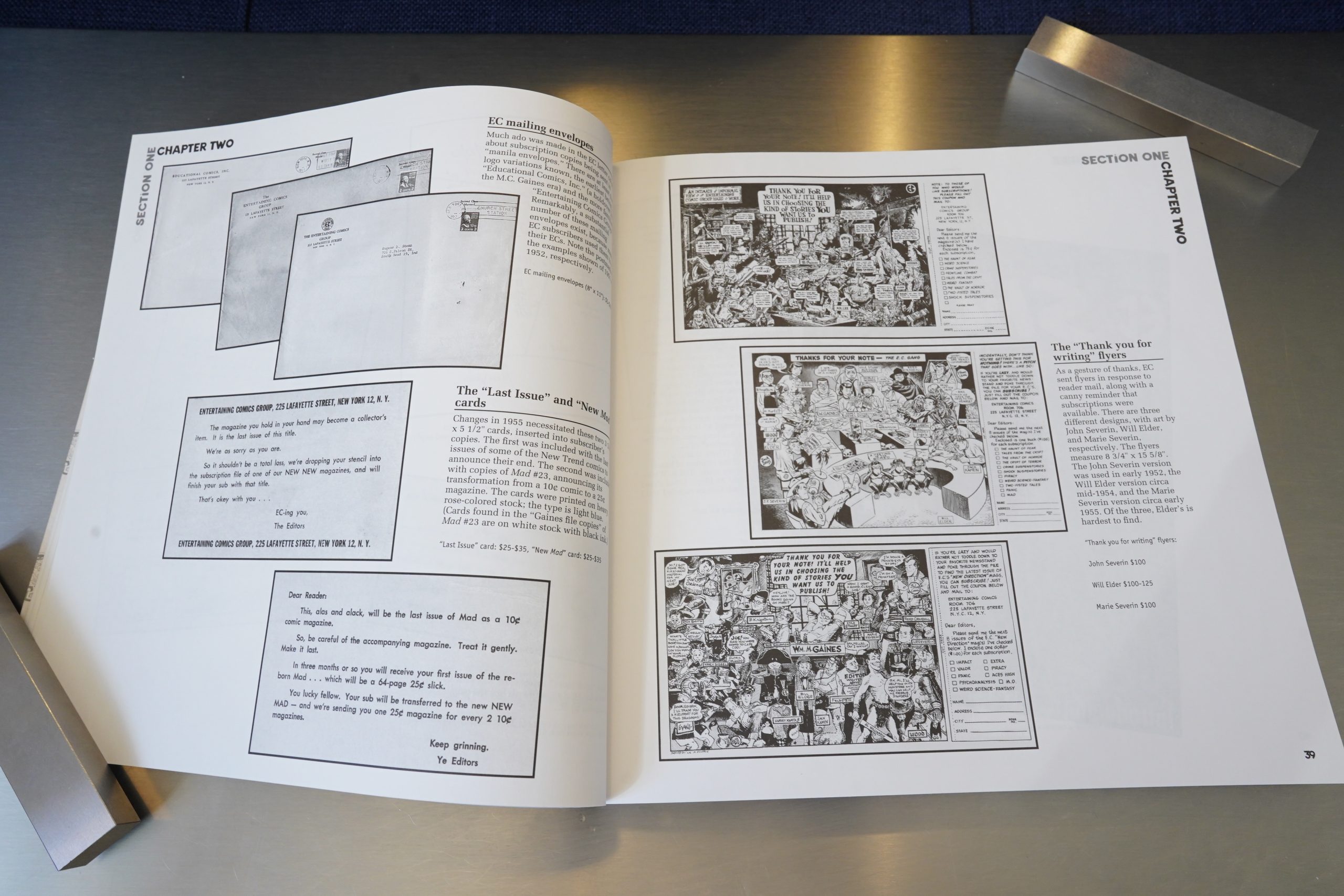 It includes all sorts of … stuff… Anybody with a passion for EC comics would find this worth a peek, I think — not just collectors.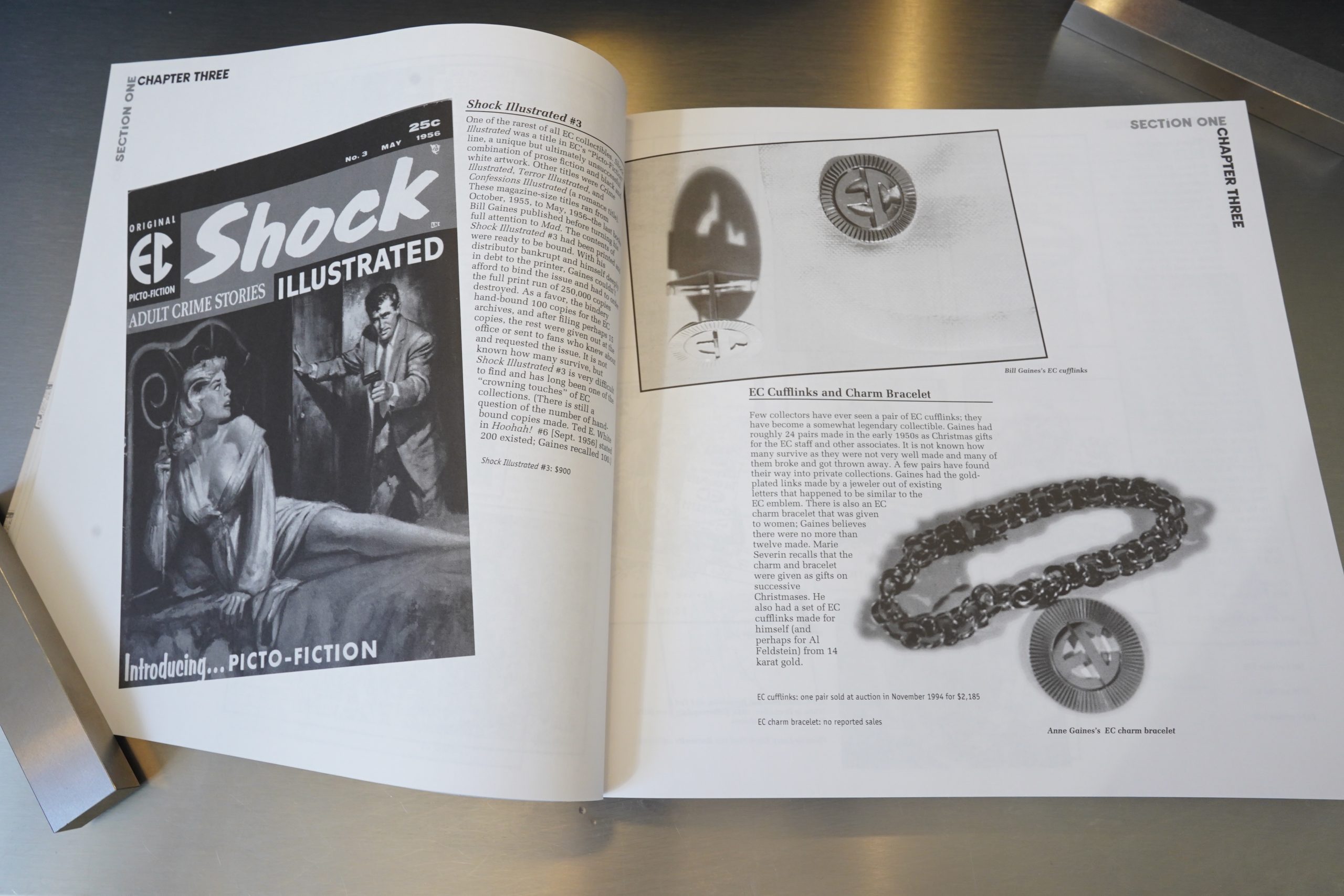 It's well-written.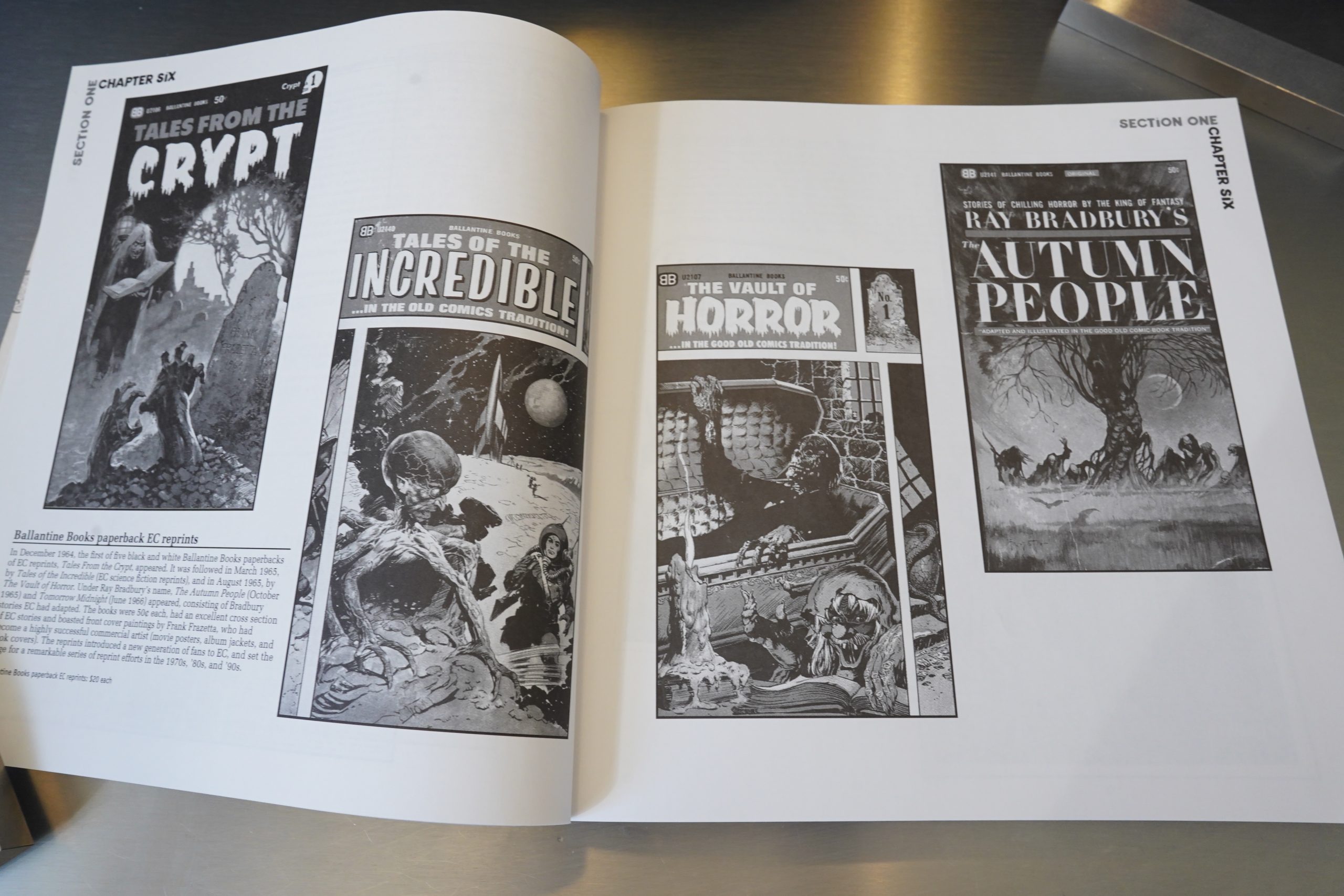 OK, I'm not going to keep snapping pics, but a few more…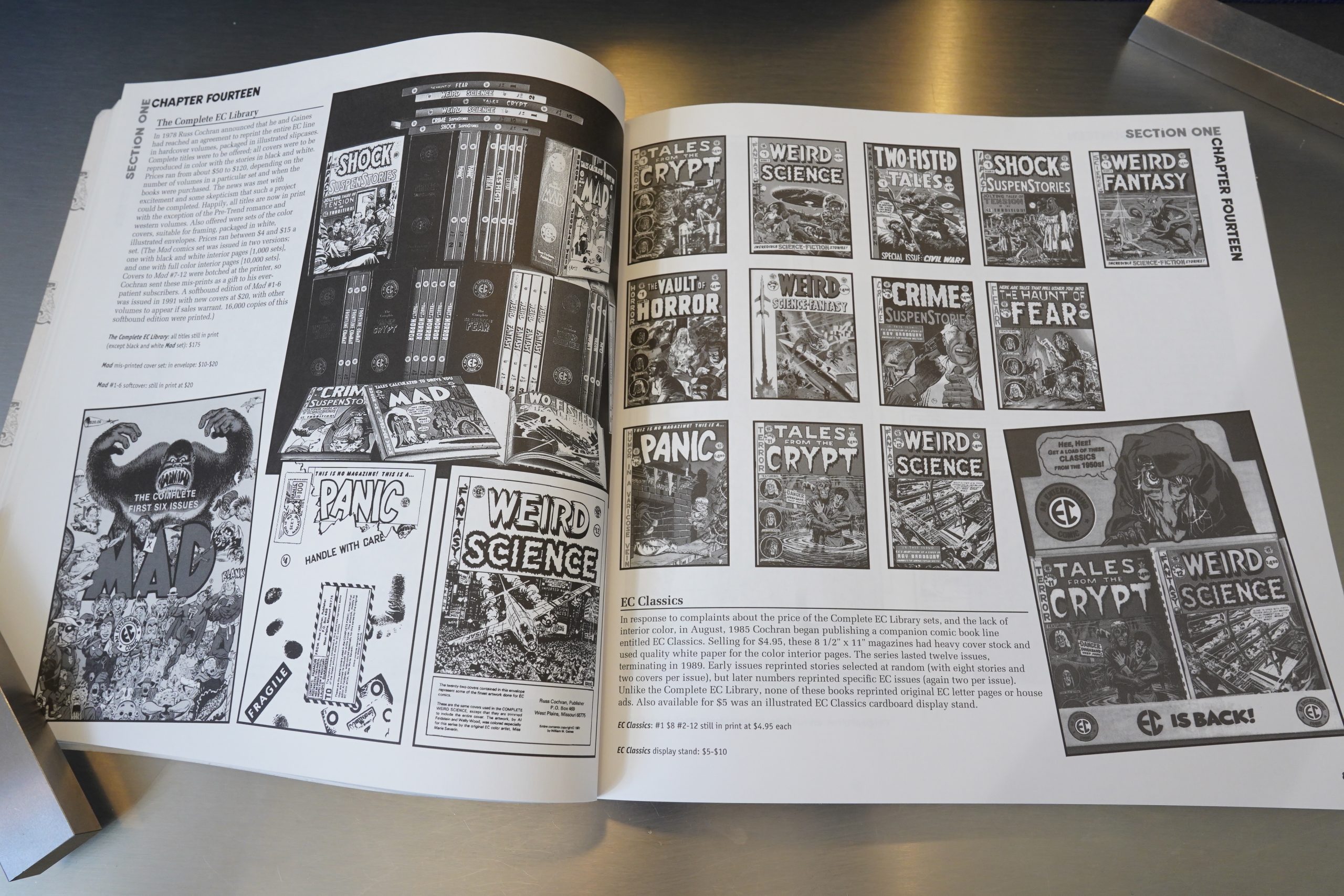 Hey, I've got those sets!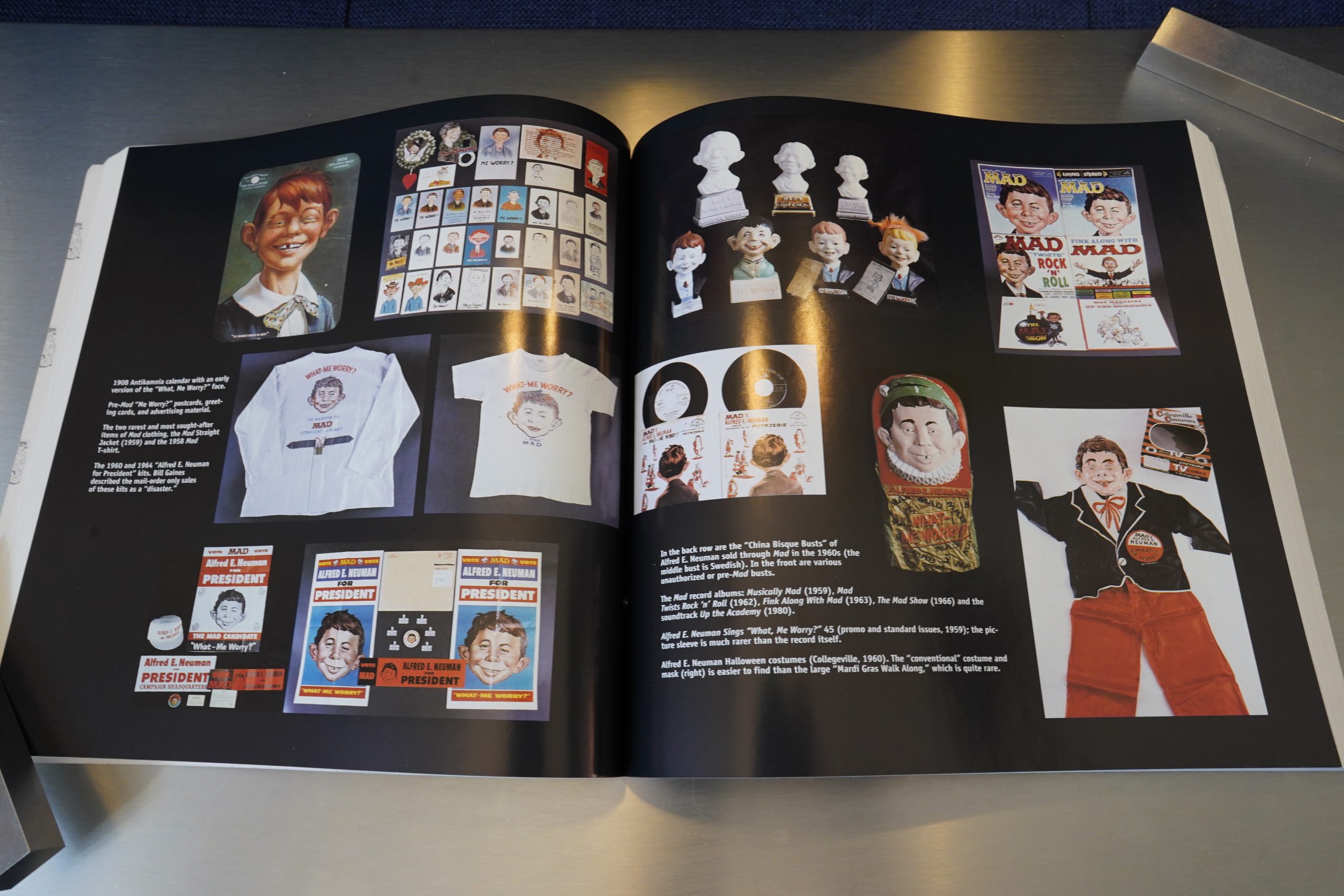 There's a very brief colour section.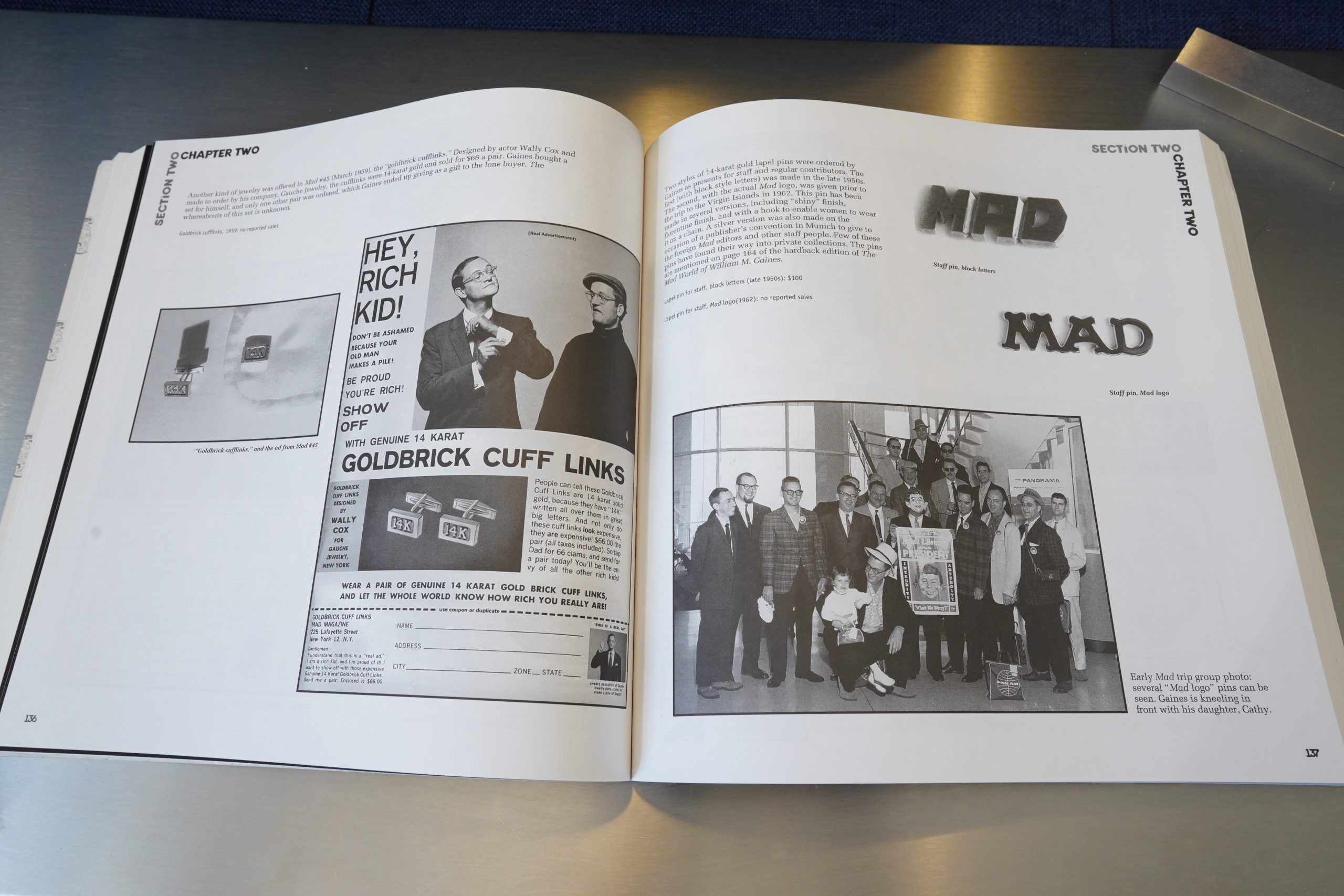 About two thirds of the book is about Mad Magazine, and it's less interesting than the EC comics portion, I think.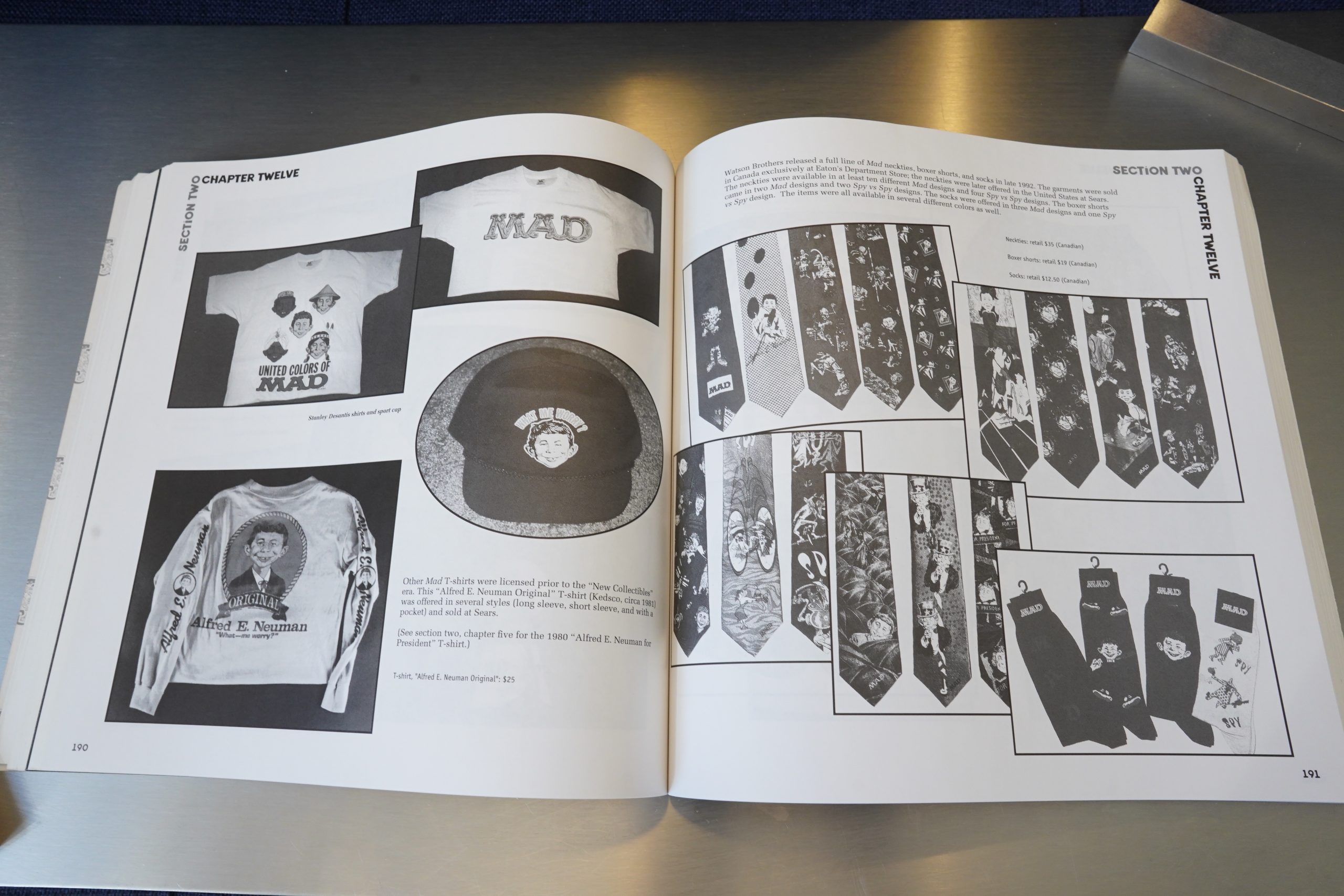 I mean, it's admirable that Geissman manages to gather all this stuff, but…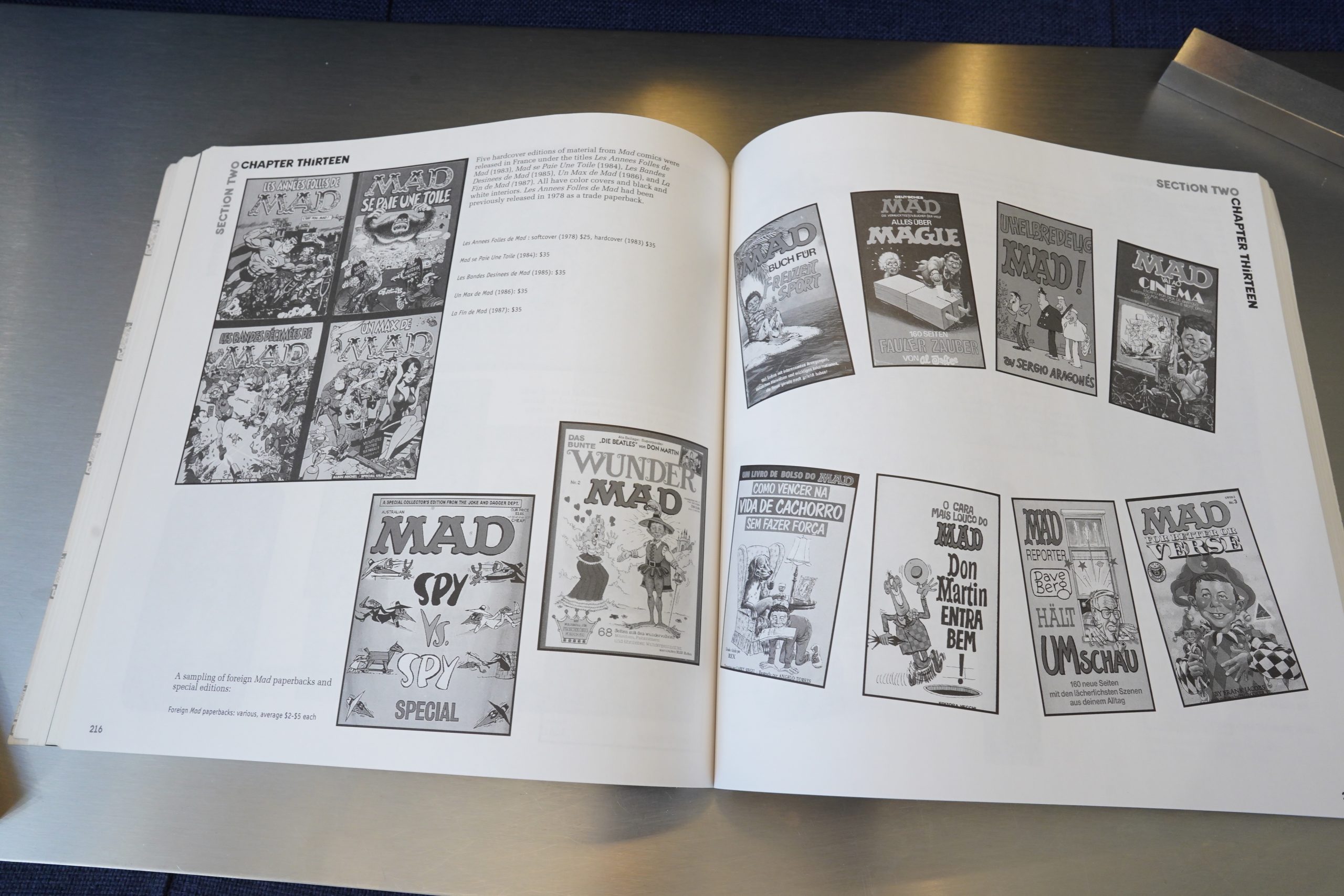 It goes on and on.
It's a solid book, well worth thumbing through on a lazy afternoon.
This is the two hundred and thirty-first post in the Entire Kitchen Sink blog series.