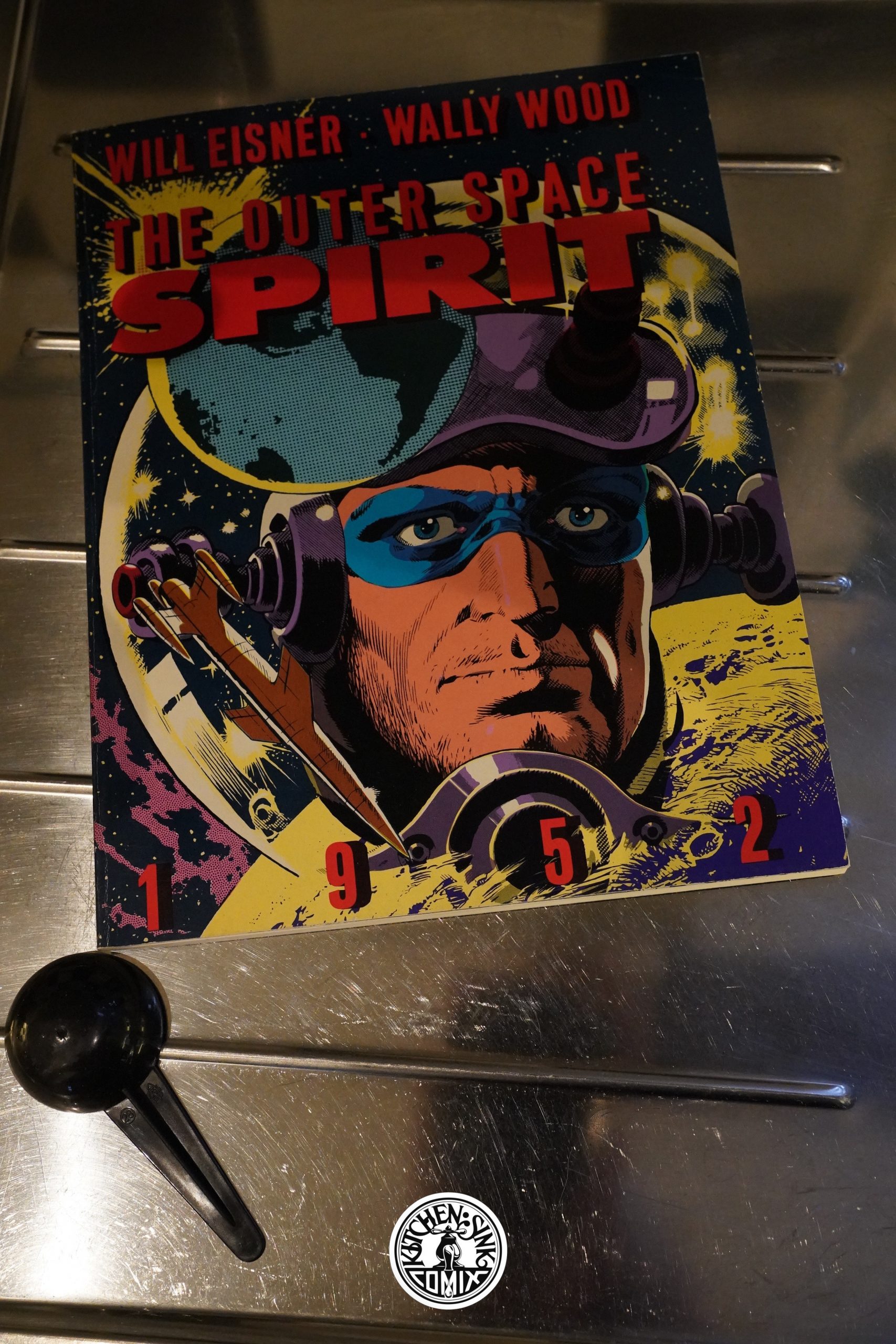 The Outer Space Spirit: 1952 (1983) by Will Eisner, Jules Feiffer and Wallace Wood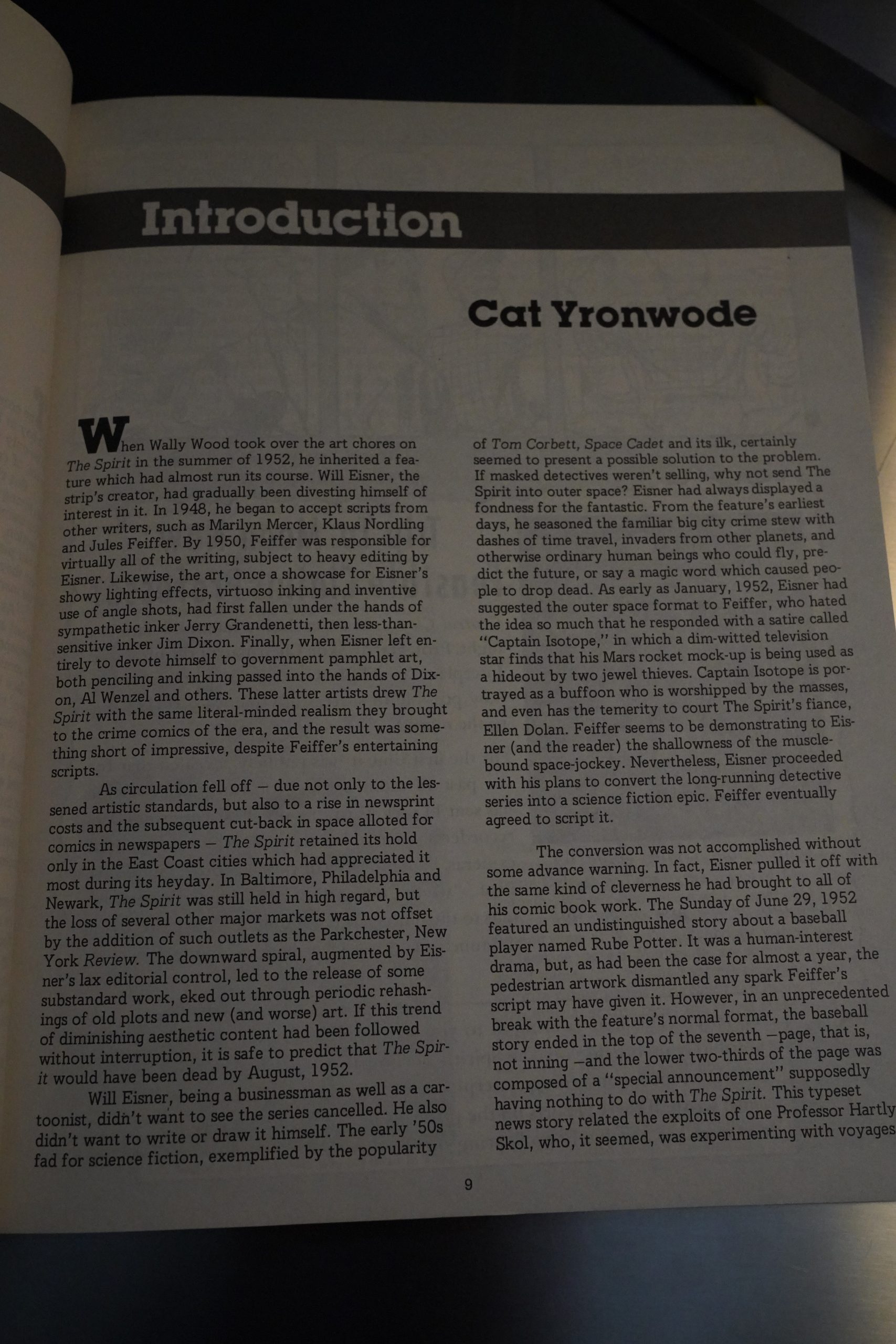 Catherine Yronwode explains in the introduction how this weird artefact came to be. Lemme recap in a totally inaccurate way: Eisner didn't want to do The Spirit any more, so he tried to get Wally Wood to do it instead.
Wally Wood on a seven page weekly feature.
Hilarity ensued.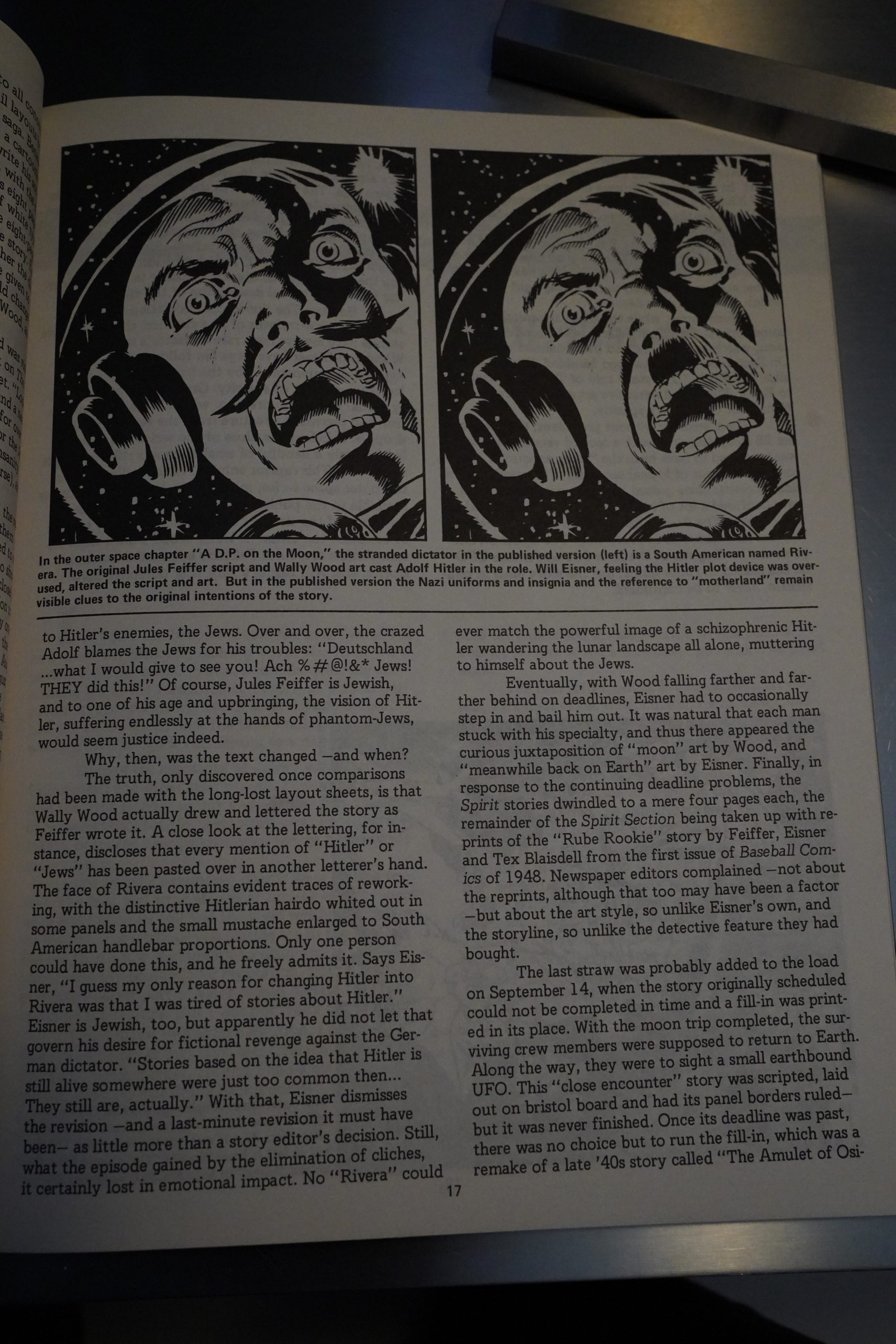 But it's not as if Eisner wasn't involved — he took the time to change the only of these stories that had any point into something pointless: Feiffer had written, and Wood had illustrated, a story about Hitler going to the Moon and ranting about jews and stuff, and Eisner retouched/relettered it to be about some unknown South American dictator, rendering the story into a big non sequitur.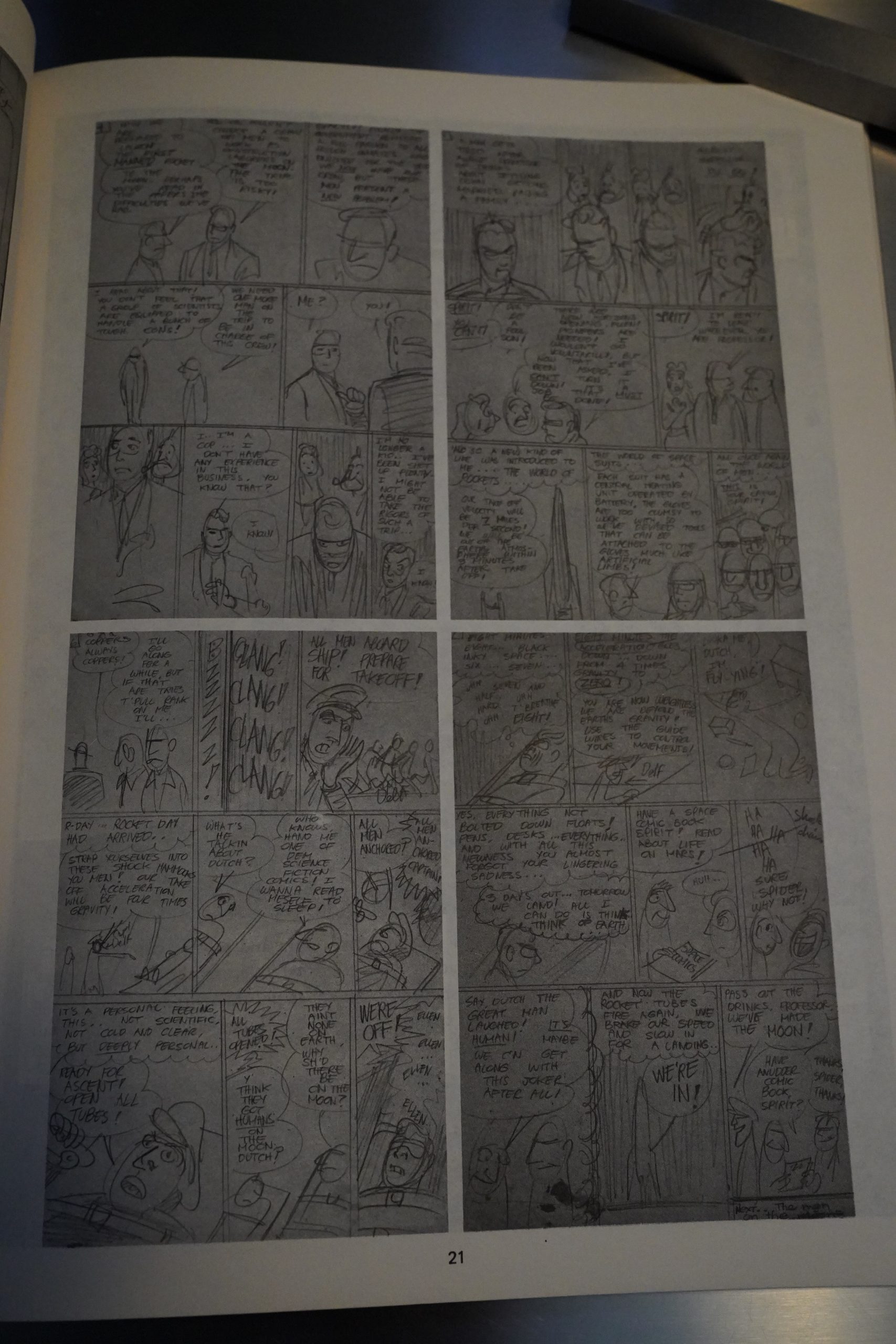 We get Feiffer's storyboards to several of the stories, which is nice, so we can compare with Wood's artwork. And…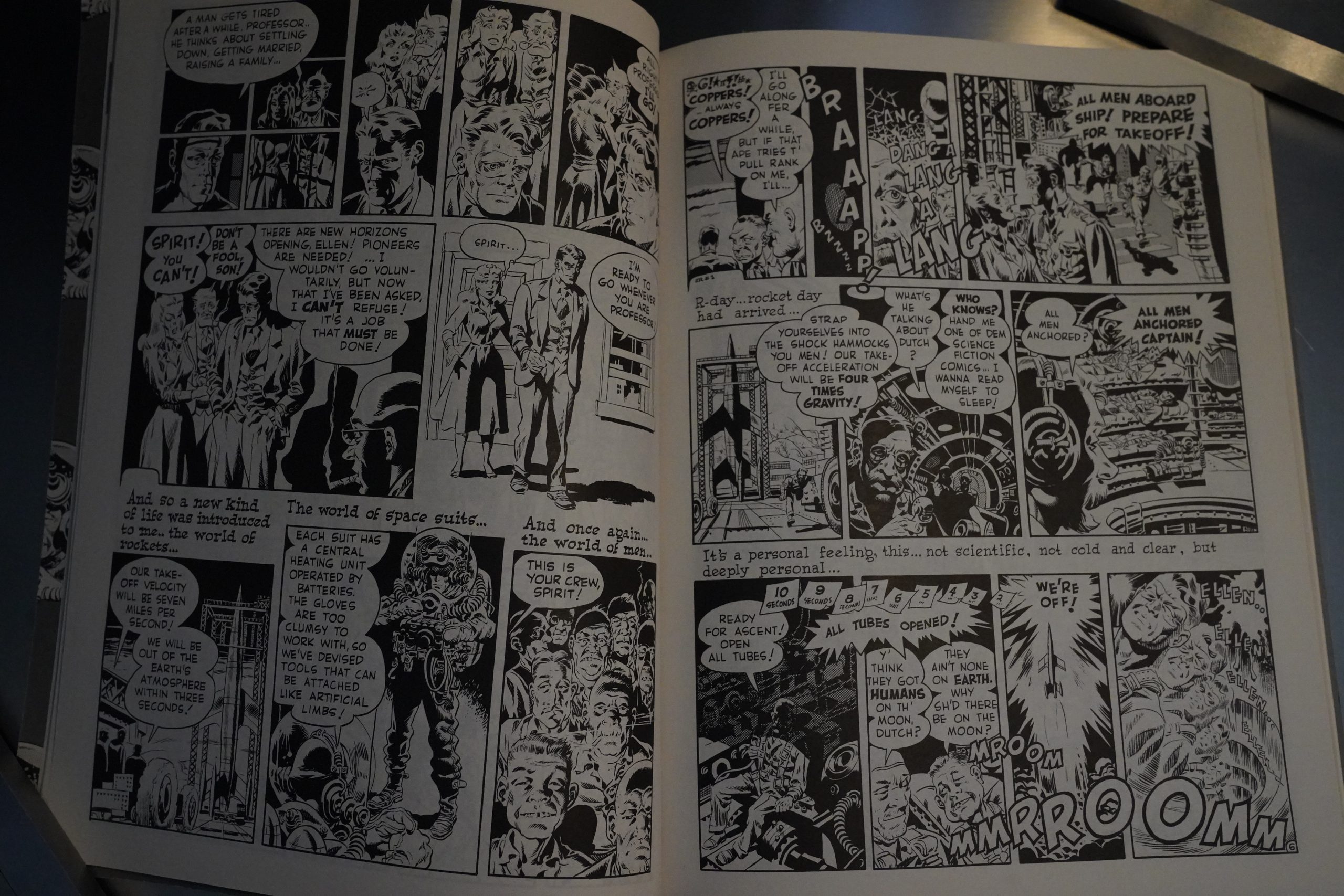 Yowza! The first couple of er "stories", I mean episodes, look like prime Wood. So inhuman, so shiny and attractive.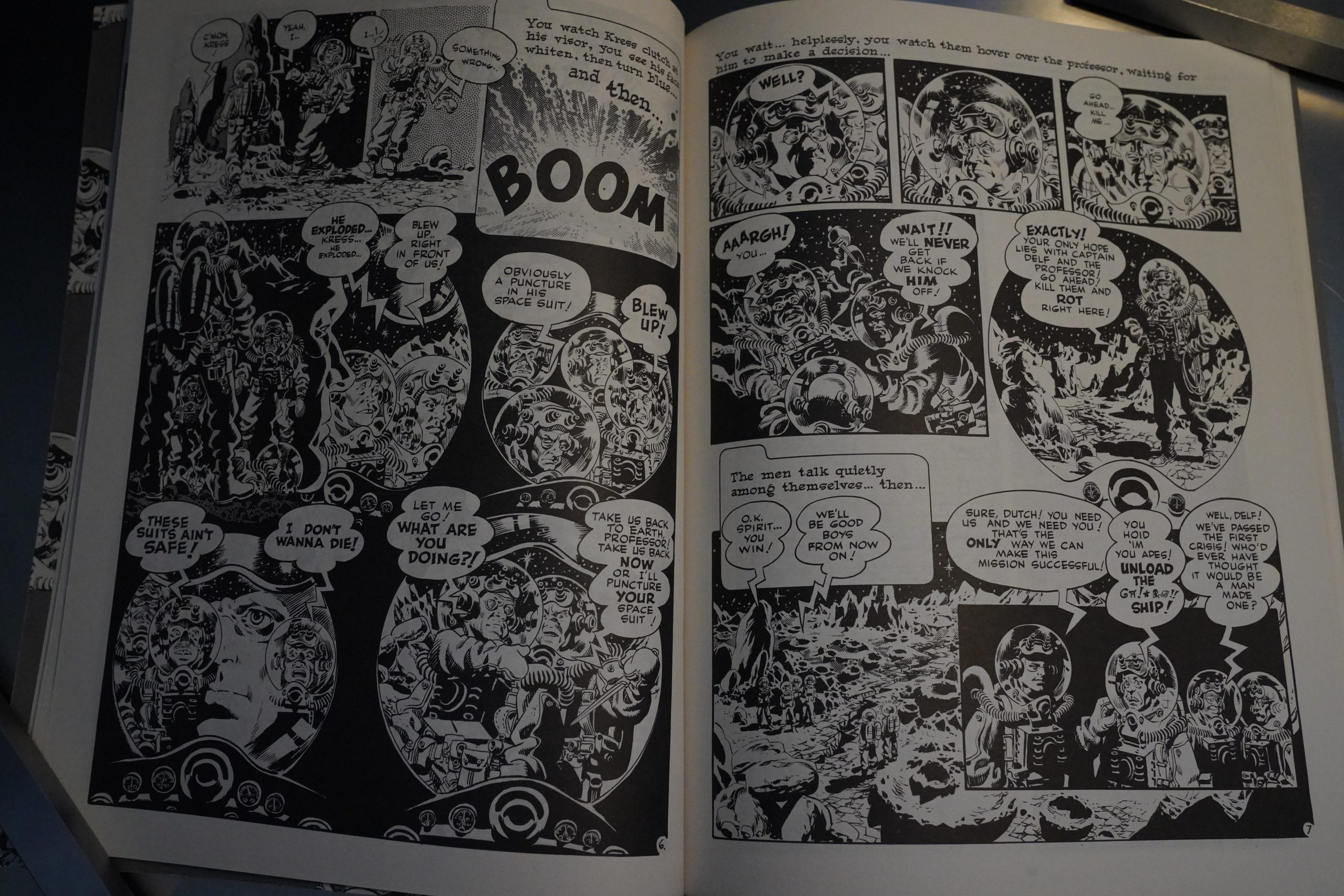 But it soon becomes apparent that there's no there there. Feiffer hated the idea of The Spirit in Space, so he… didn't really write much for Wood to illustrate.
One of the charming things about The Spirit is how Eisner packed a whole little melodrama into every seven page story. If you're charitable, you could say that Feiffer was going for a decompressed storytelling method, but the result here is that basically nothing of interest happens in each episode.
If I were to recap the storyline over these ten episodes, I'd say… The Spirit goes to the Moon with some convicts, and nothing happens there, and then they come back. The end.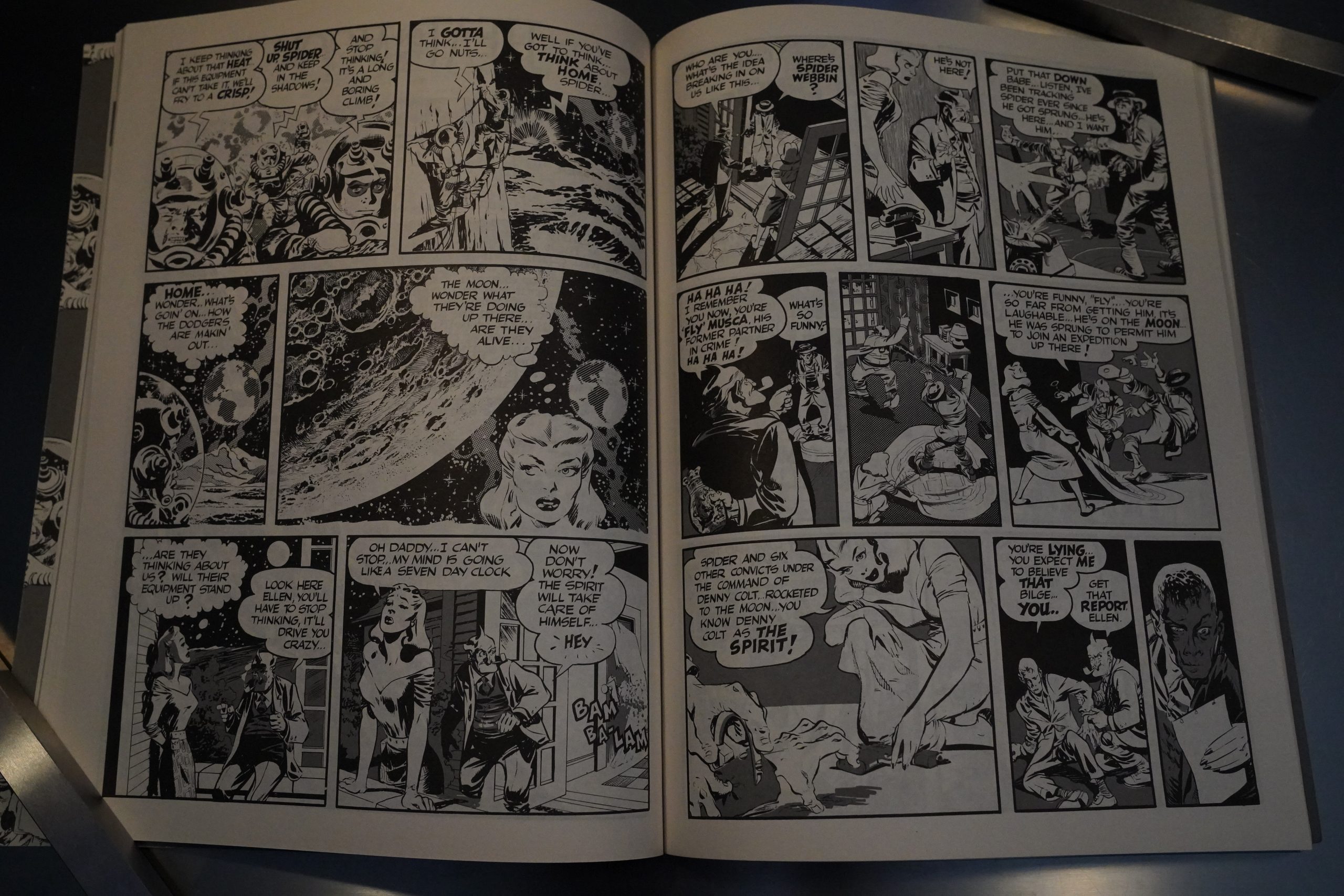 Wood was famously slow as an artist, so the last half of the episodes only have a few Wood pages, and then they either ran re-runs of older Spirit strips to pad things out, or Eisner stopped by to draw some "meanwhile, back at Earth" pages, in while… nothing of interest happens either.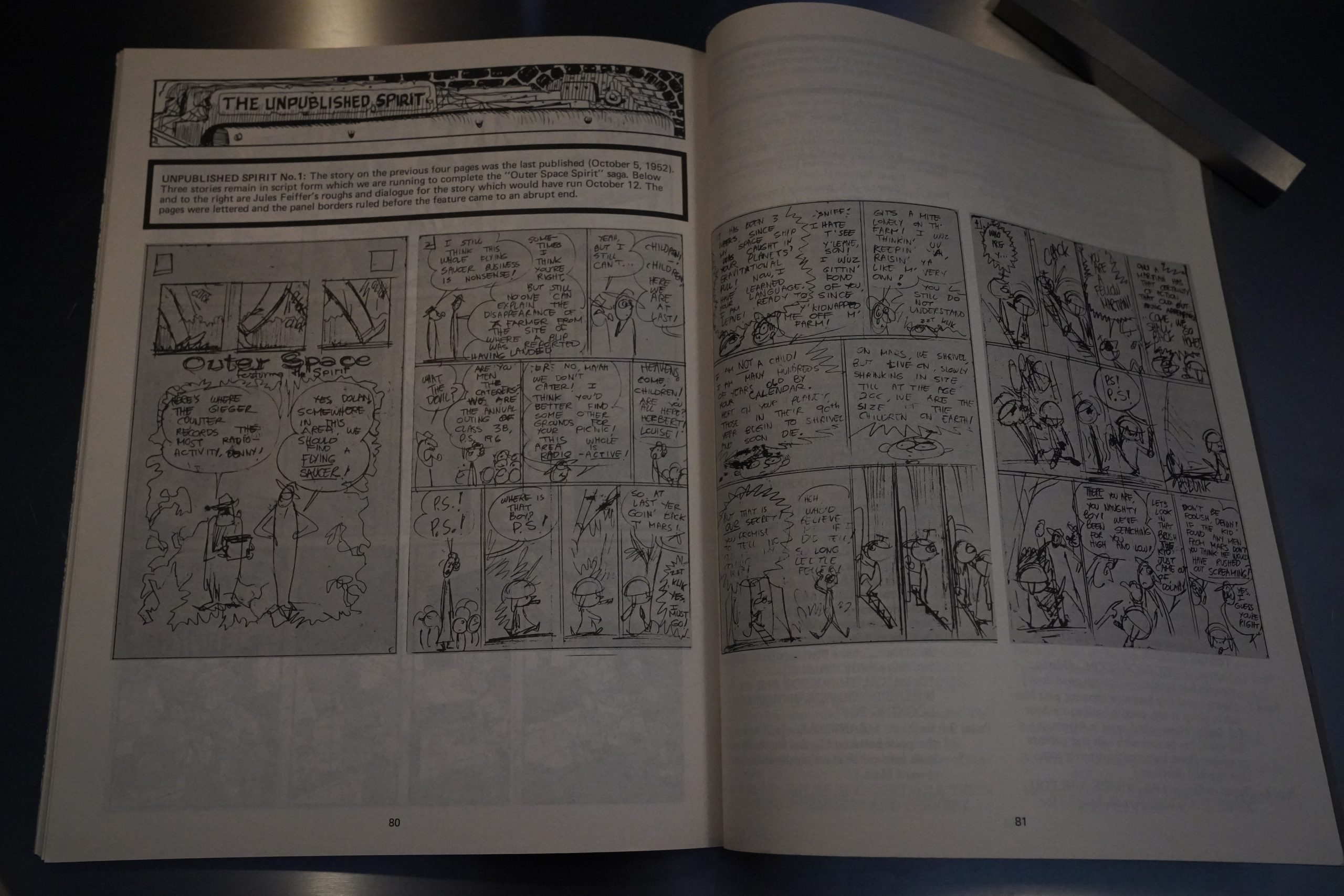 Reading this … is "unmitigated crap" too harsh? … now, I'm not surprised, at all, that most of the few remaining newspapers where this shit (oops!) ran dropped the feature. There were three more scripts in the pipeline when Eisner cancelled The Spirit belatedly, and this book prints those, too.
As a book, this is an excellent production: It's informative, with great reproduction, and includes all these interesting bits about this period. Editor Yronwode has done a wonderful job.
It's too bad the source material is basically… nothing.
Except for some awesome Wood artwork.
Sure:
With Wood he creates an extraordinarily successful approximation of isolation and danger in a remoter location than any on Earth, while Wood provides realism, incredible looking equipment and incredible looking lunar landscapes.
Tense, suspenseful, dark and fearsomely compelling, these are the stories that killed off the Spirit for nearly two decades, but today they stand as a mini-masterpiece of modern comics storytelling that was quite simply, too far advanced for its audience.
Sure. Sure.
This is the sixty-sixth post in the Entire Kitchen Sink blog series.