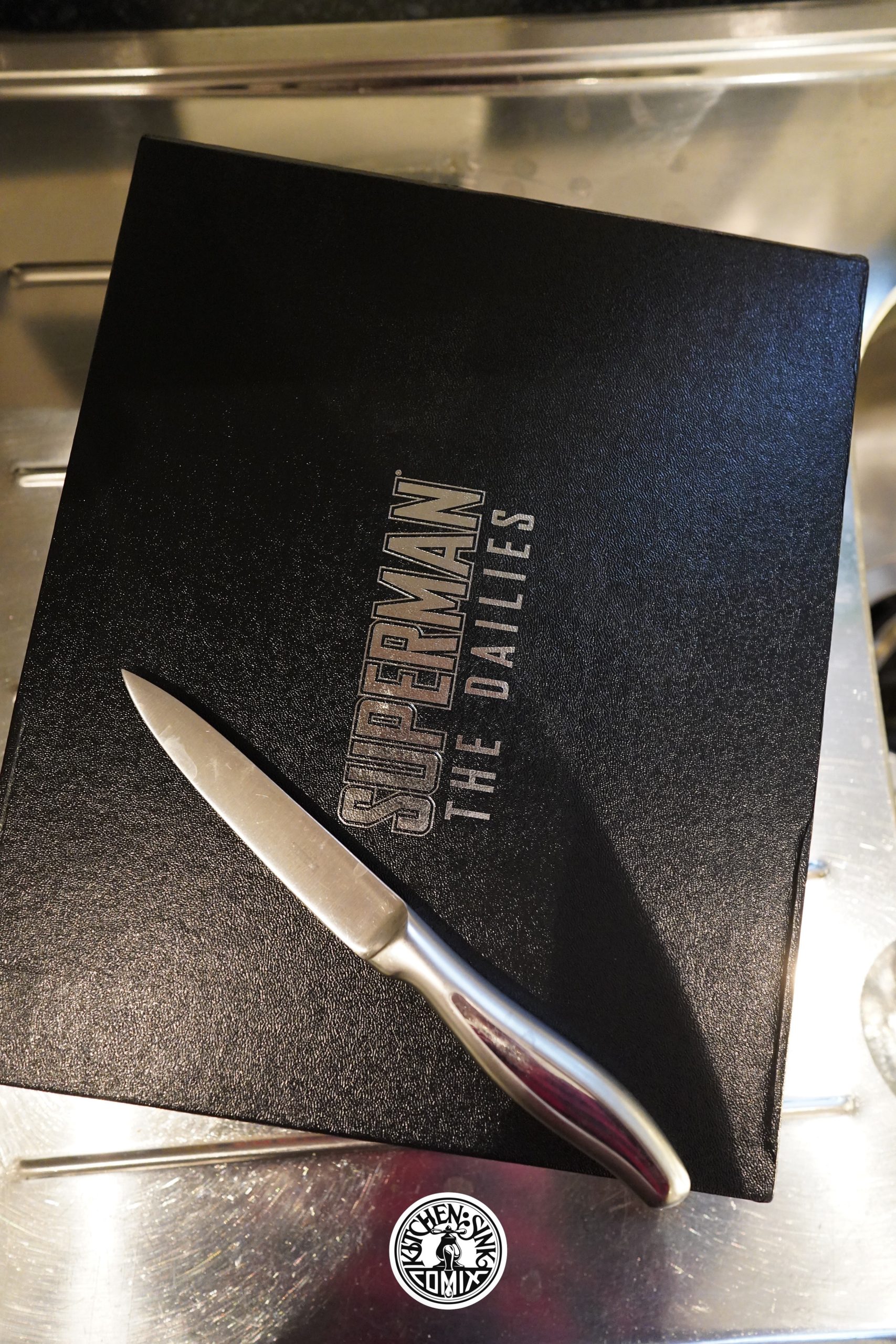 Superman: The Dailies (1998) by Jerry Siegel and Joe Shuster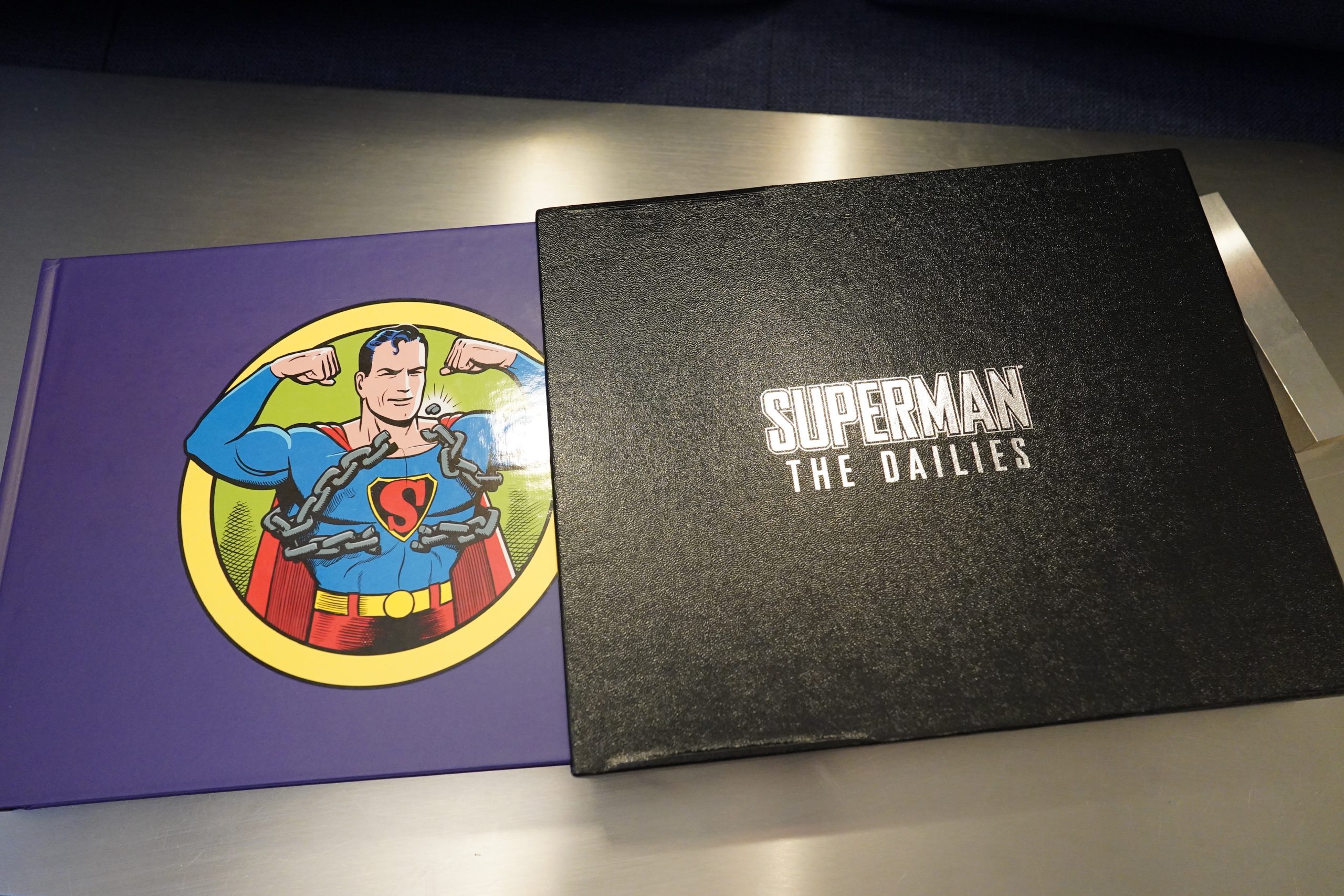 This is a thick hardcover edition that collects three softcover editions that were published a bit later, according to comics.org.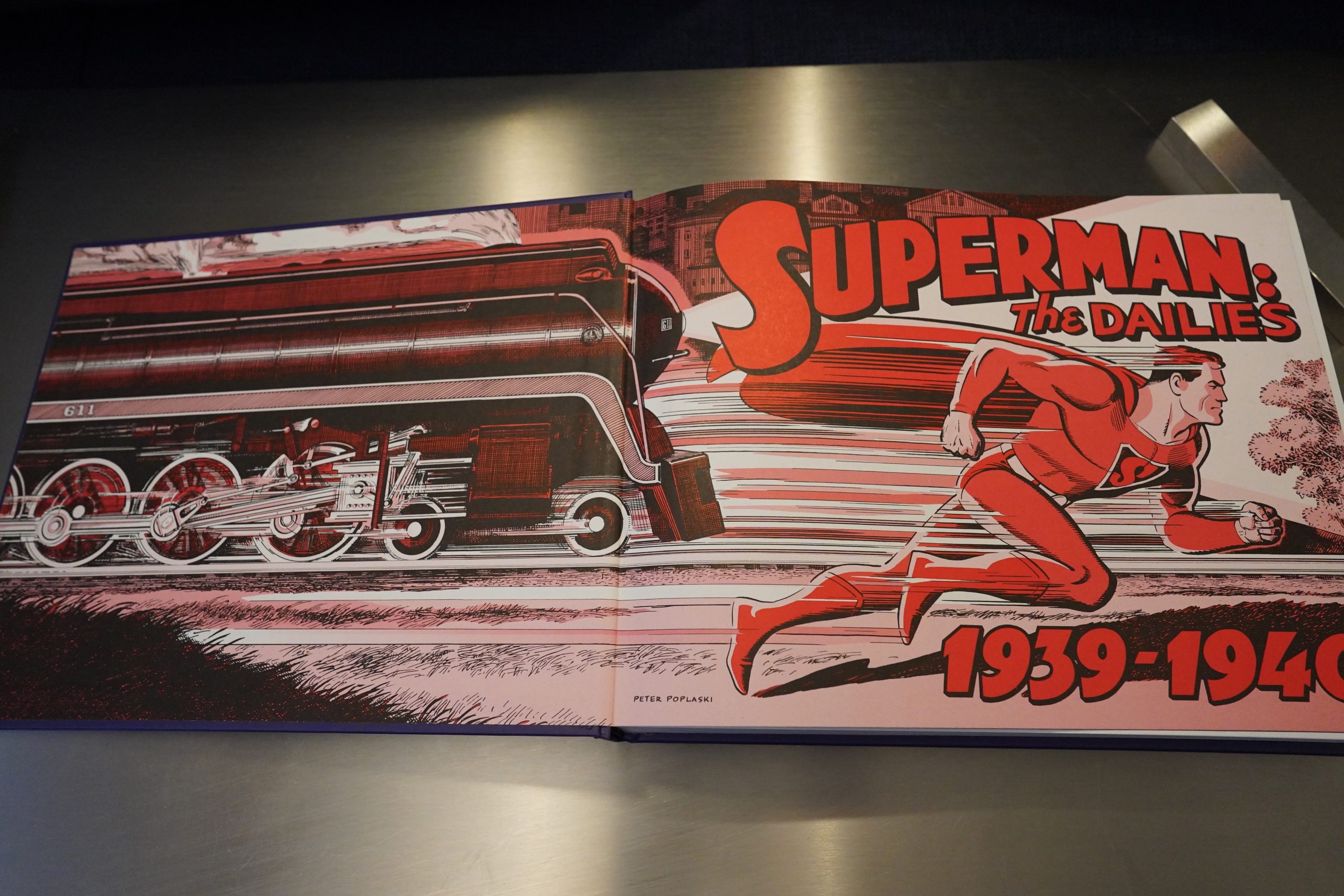 The innards seem to be just the innards from the softcover editions…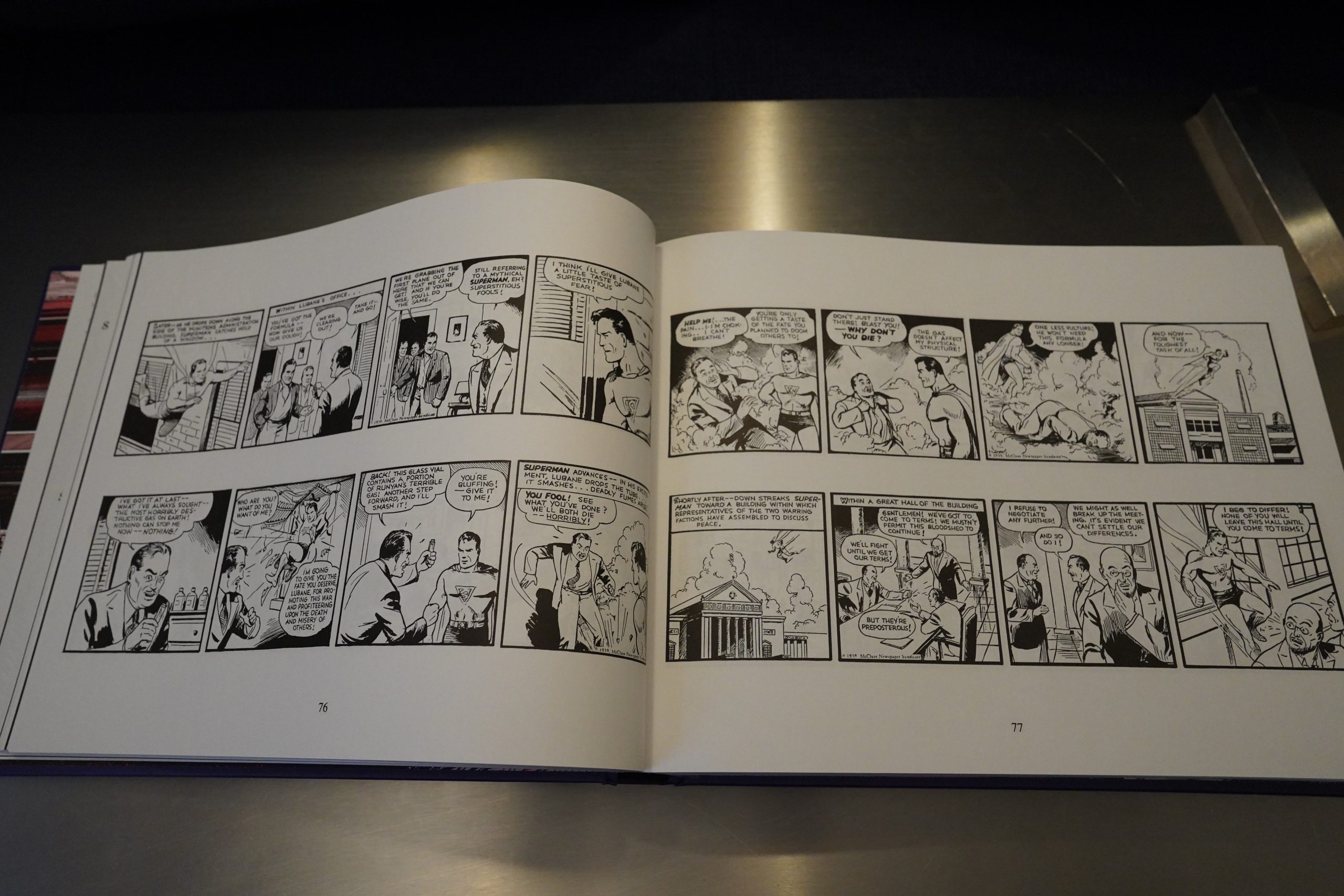 … even down to the page numbering starting over twice. So they just printed the three books and sent the innards over to a binder to bind them all into one whopping brick of a hardcover edition?
I didn't actually read this book before doing this blog post, because I just don't have the time. But perhaps I'll get around to it later, and then I'll perhaps update this blog post? So this is a placeholder post? Perhaps?
Time will tell.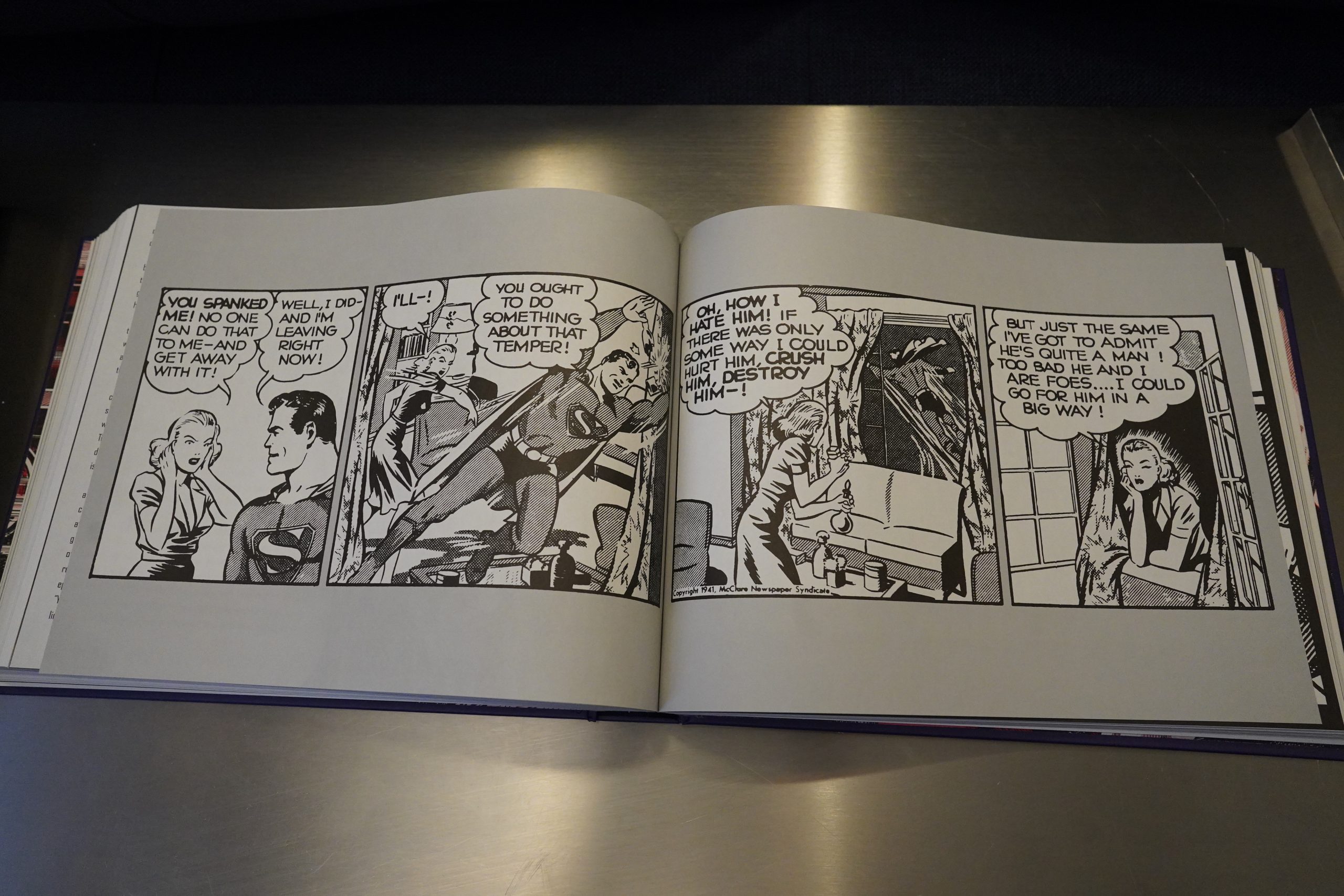 *gasp*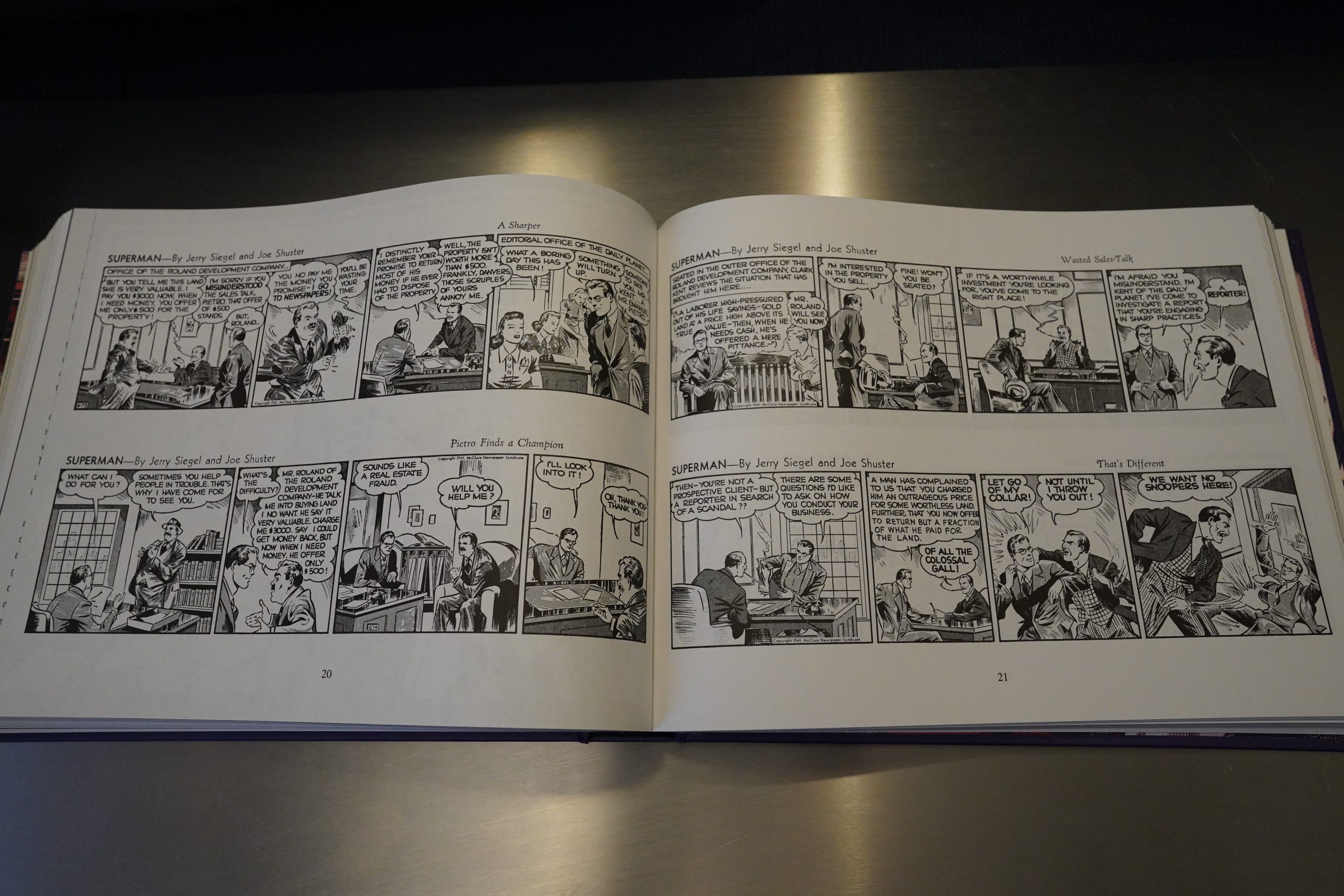 I did actually read one sequence — where Clark Kent takes on a dishonest realtor.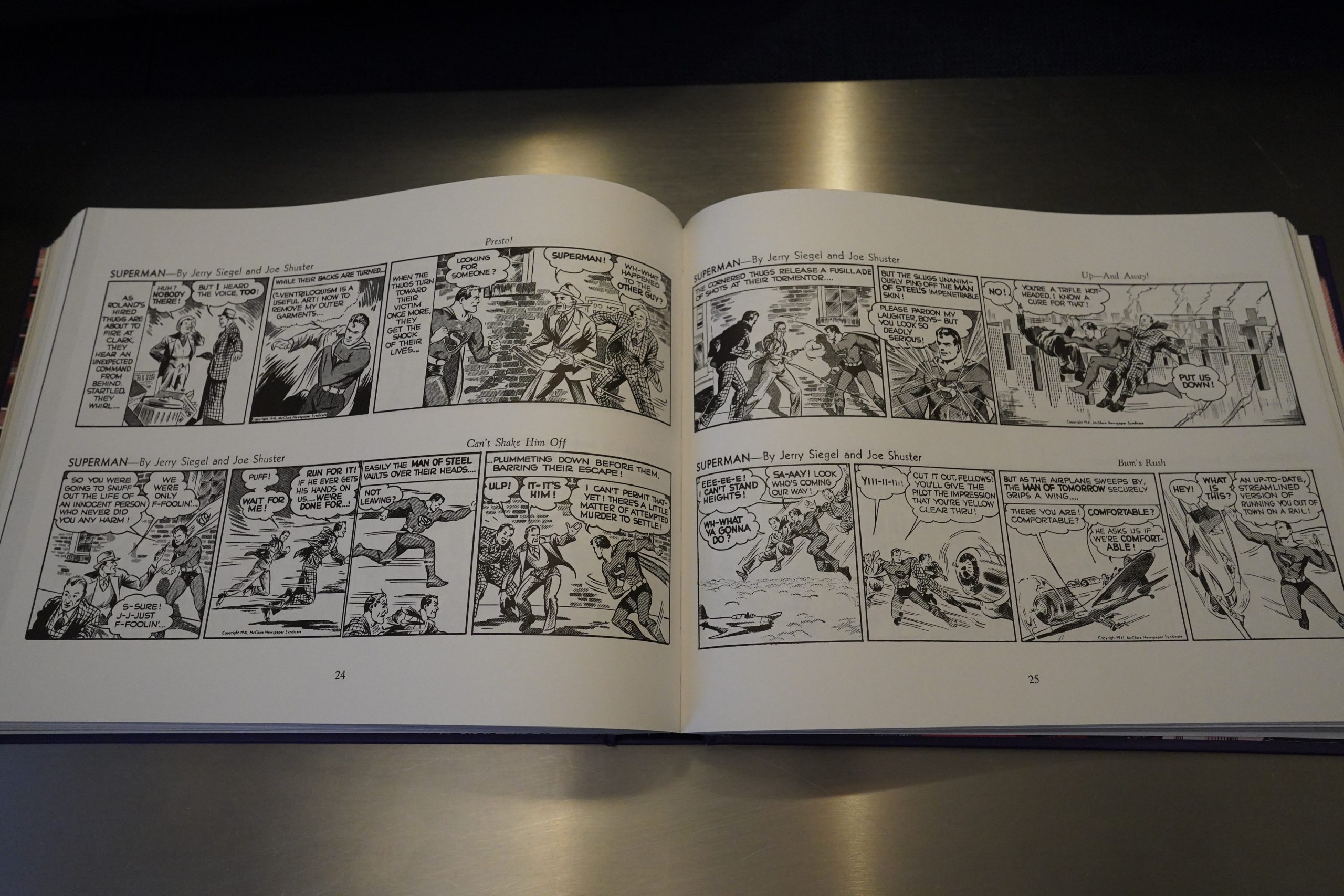 Things get heavy, so Superman steps in and… well… tortures the villain.

Eek!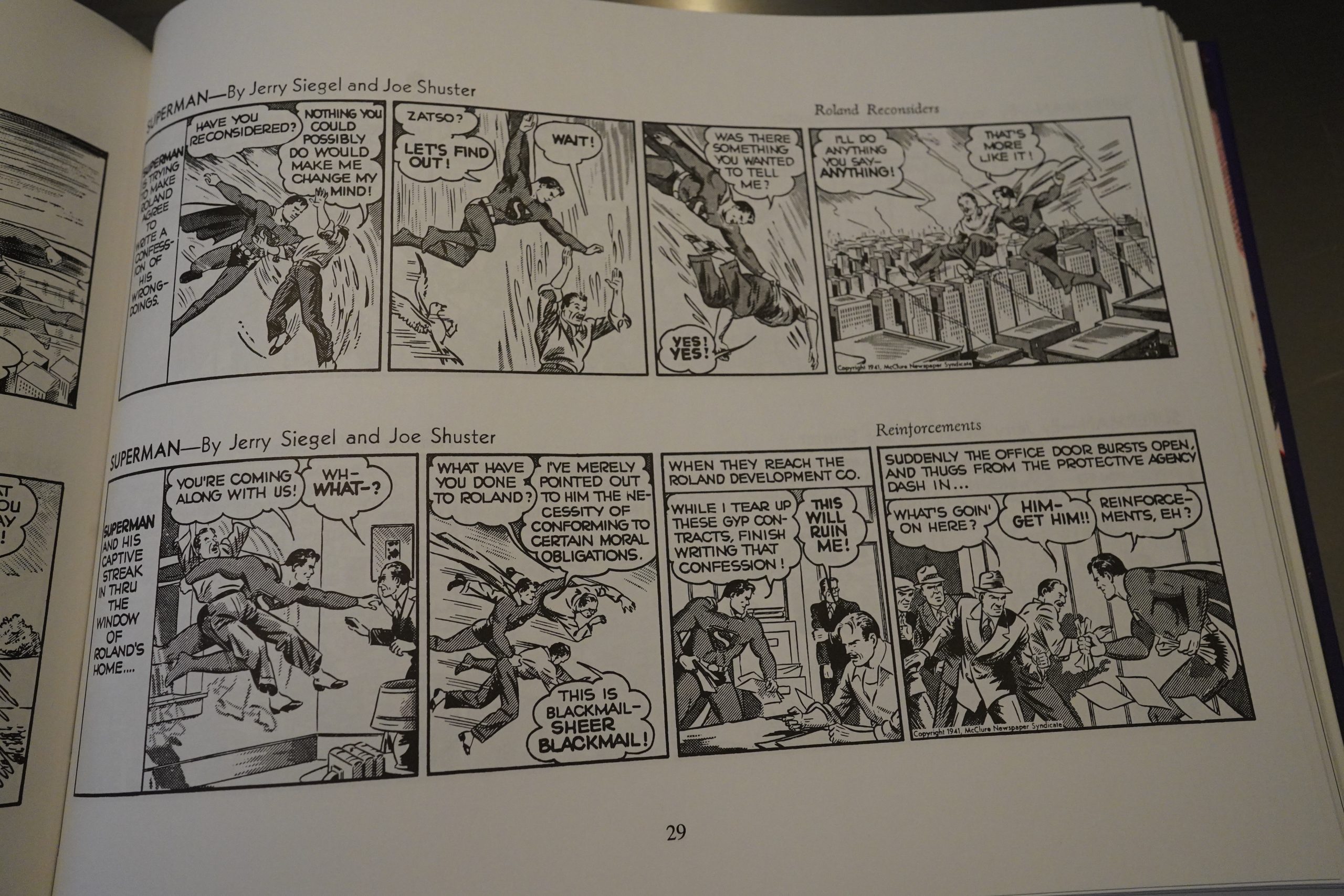 It's a quite extensive sequence where the capitalist swine is really put through the wringer.

In later sequences, he takes on domestic abuse.
Anyway, this book is really well reproduced — the strips look really sharp, and the format is big and generous.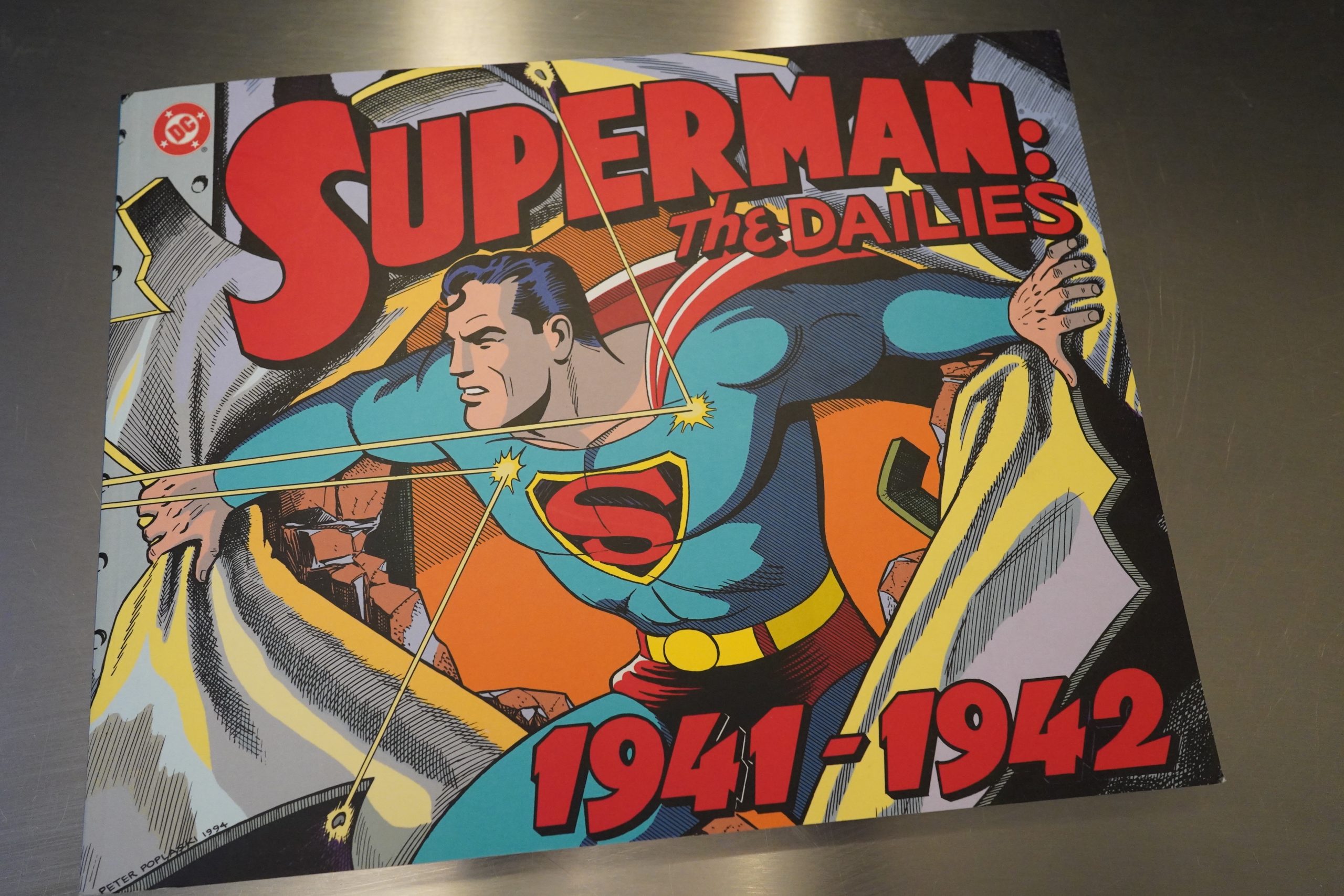 I also happen to have one of the softcover books…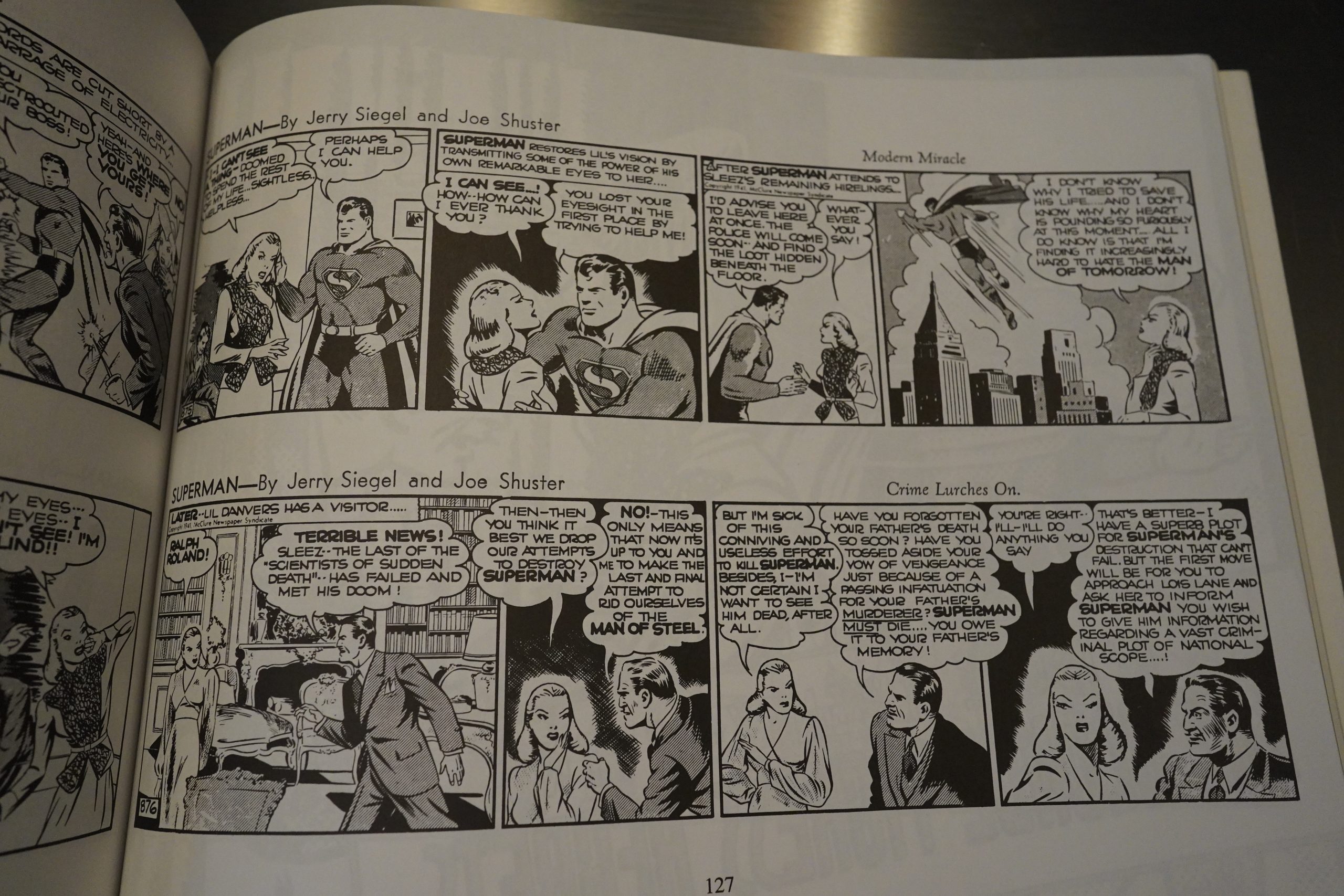 … and they, indeed, have exactly the same paper etc.
And… Superman apparently has the power to give blind people back their sight? Cool.
Anyway, that's it.
This is the two hundred and fifteenth post in the Entire Kitchen Sink blog series.