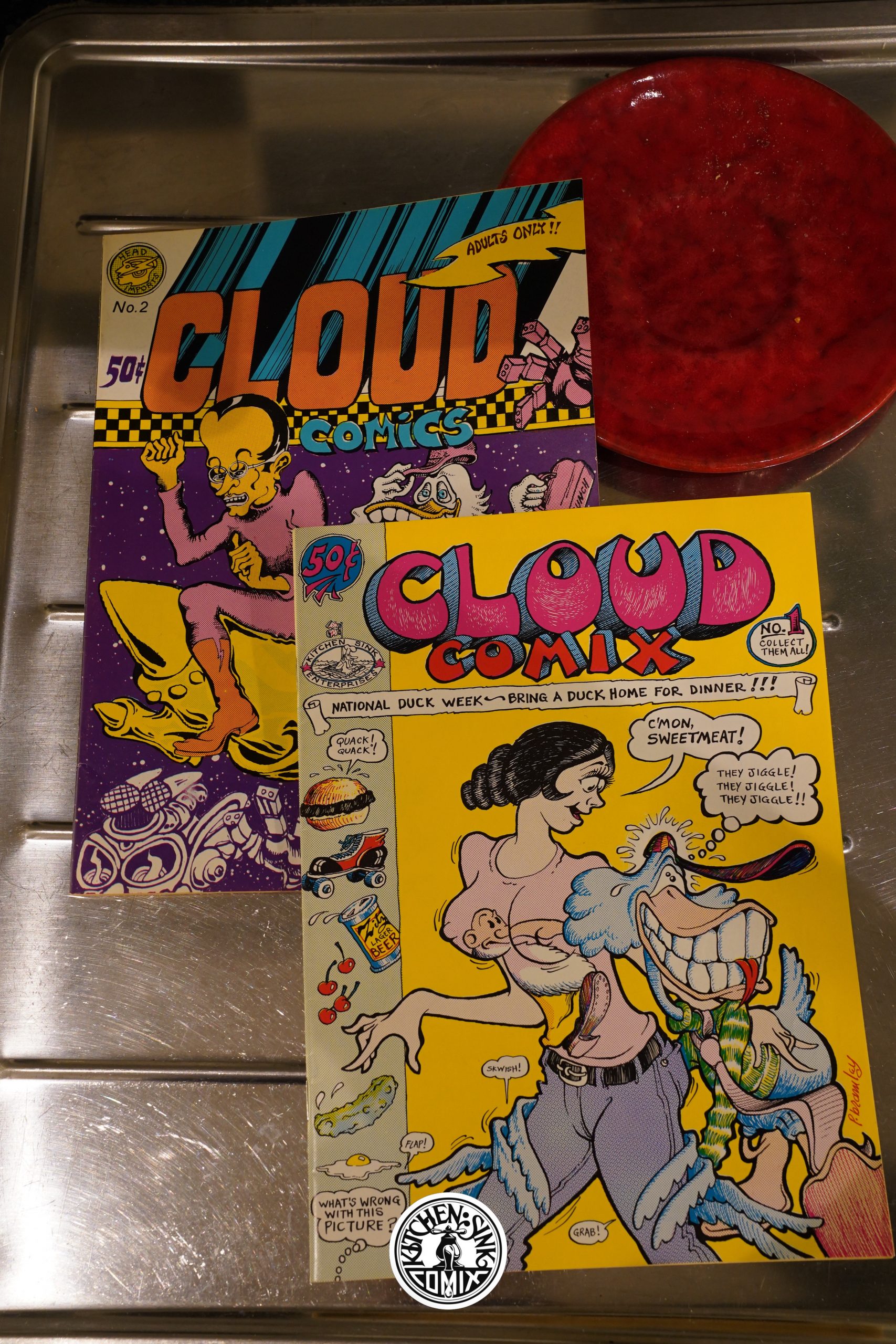 Cloud Comix (1971) #1-2 by Bill Skurski, Peter Bramley, Gail Burwen and others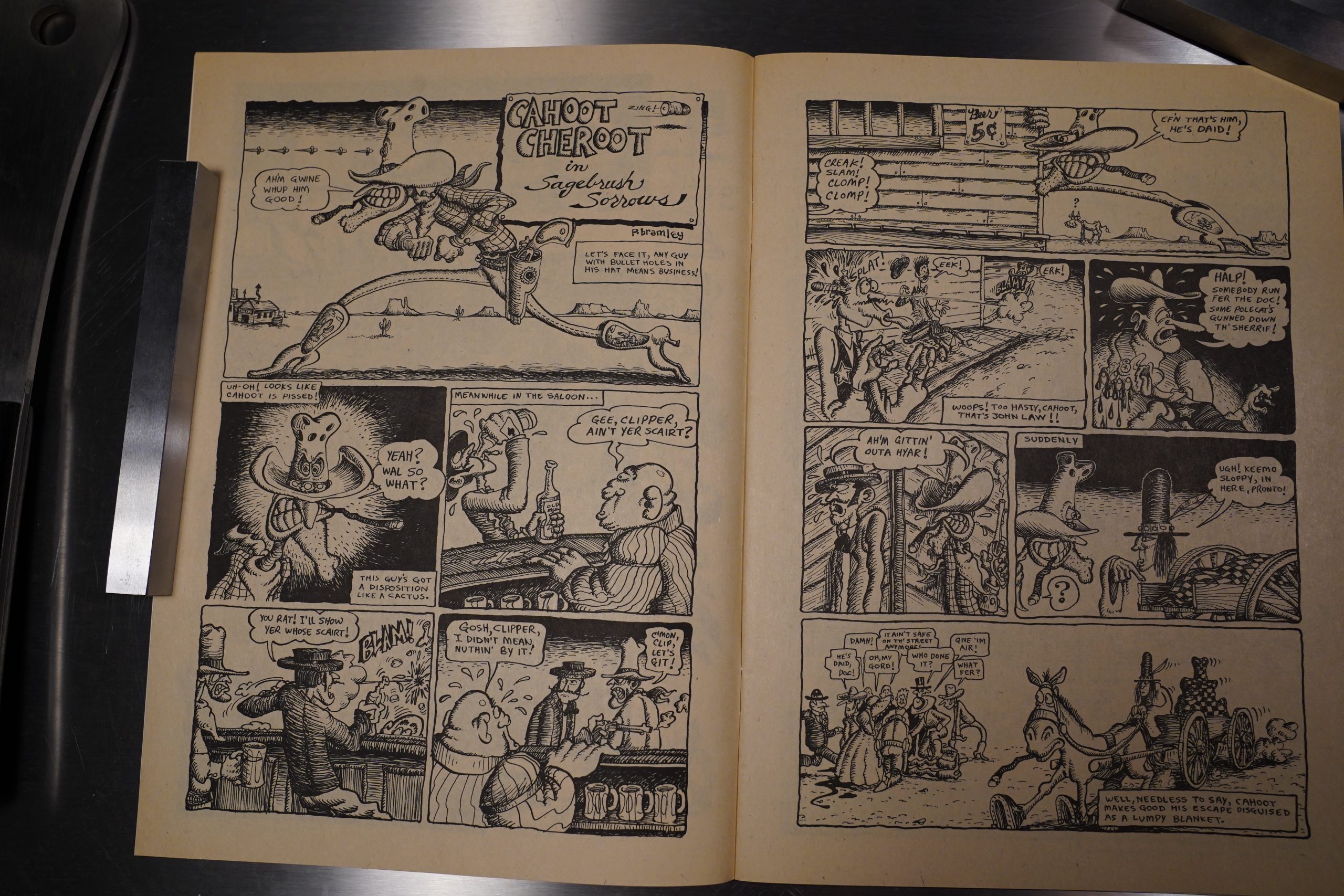 As with many of these Kitchen books, it's not made abundantly clear who's doing what, but I think the leading strip in the first issue is by Peter Bramley. It's a Western bit about an asshole cowboy, and it's got a vigorous art style, at least, but the stories don't really go anywhere.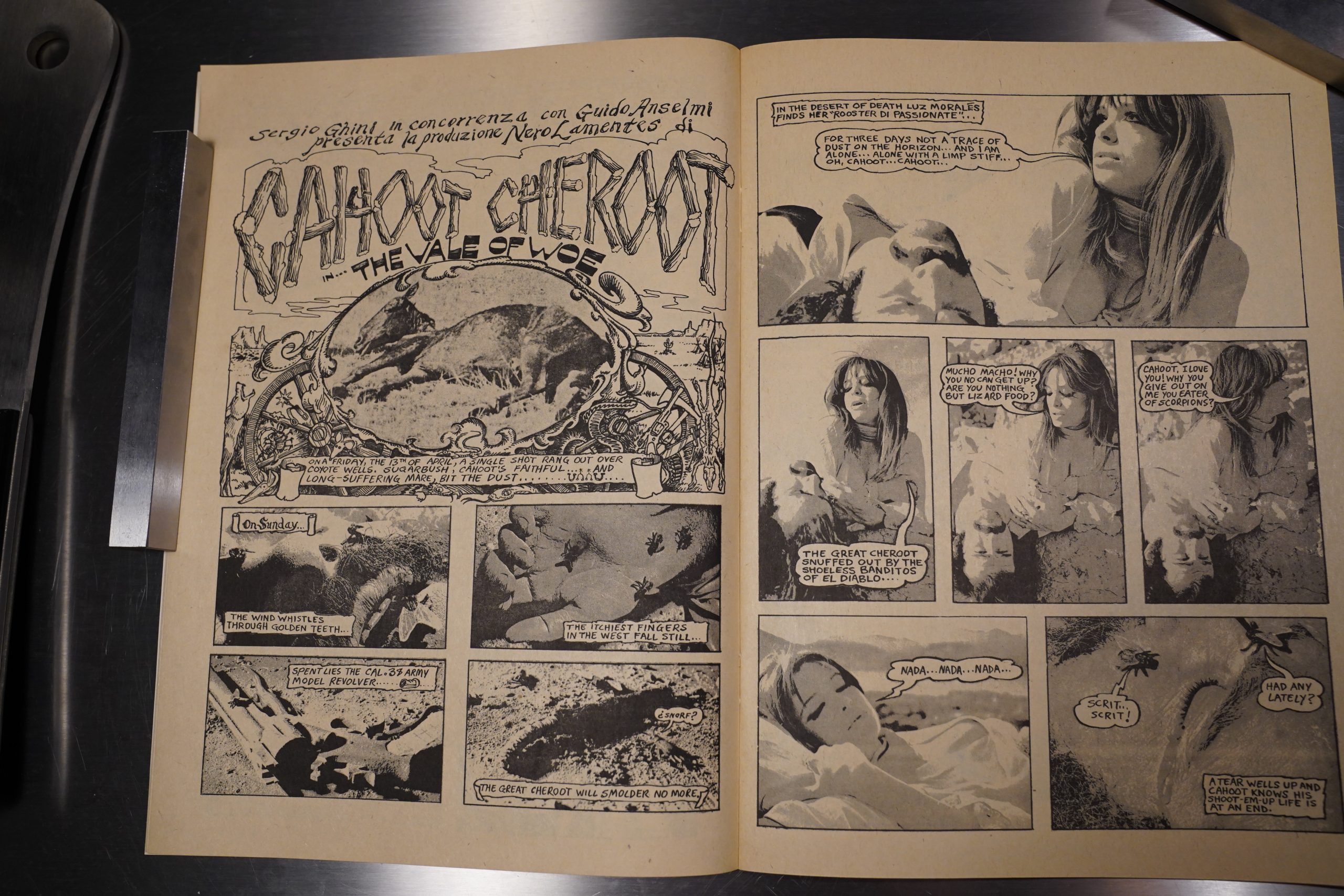 The most interesting thing in the first issue is this fumetti, of all things. That is, it's interesting graphically — they seem to have applied mechanical tone to it manually, which means that it's not as stark and awkward as these things usually are.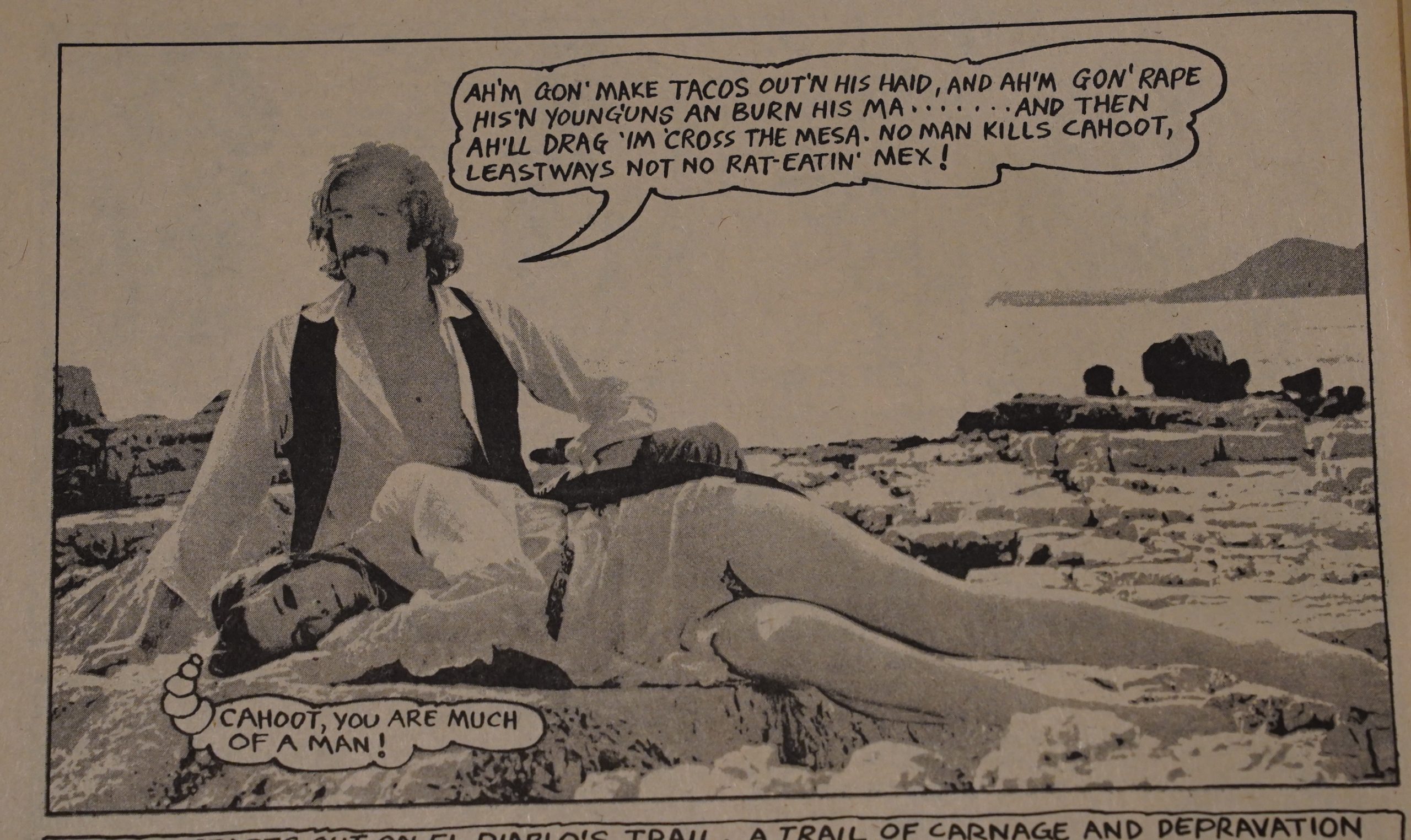 And they're gotten people who are good at posing to pose.
But again, the story is just… not there.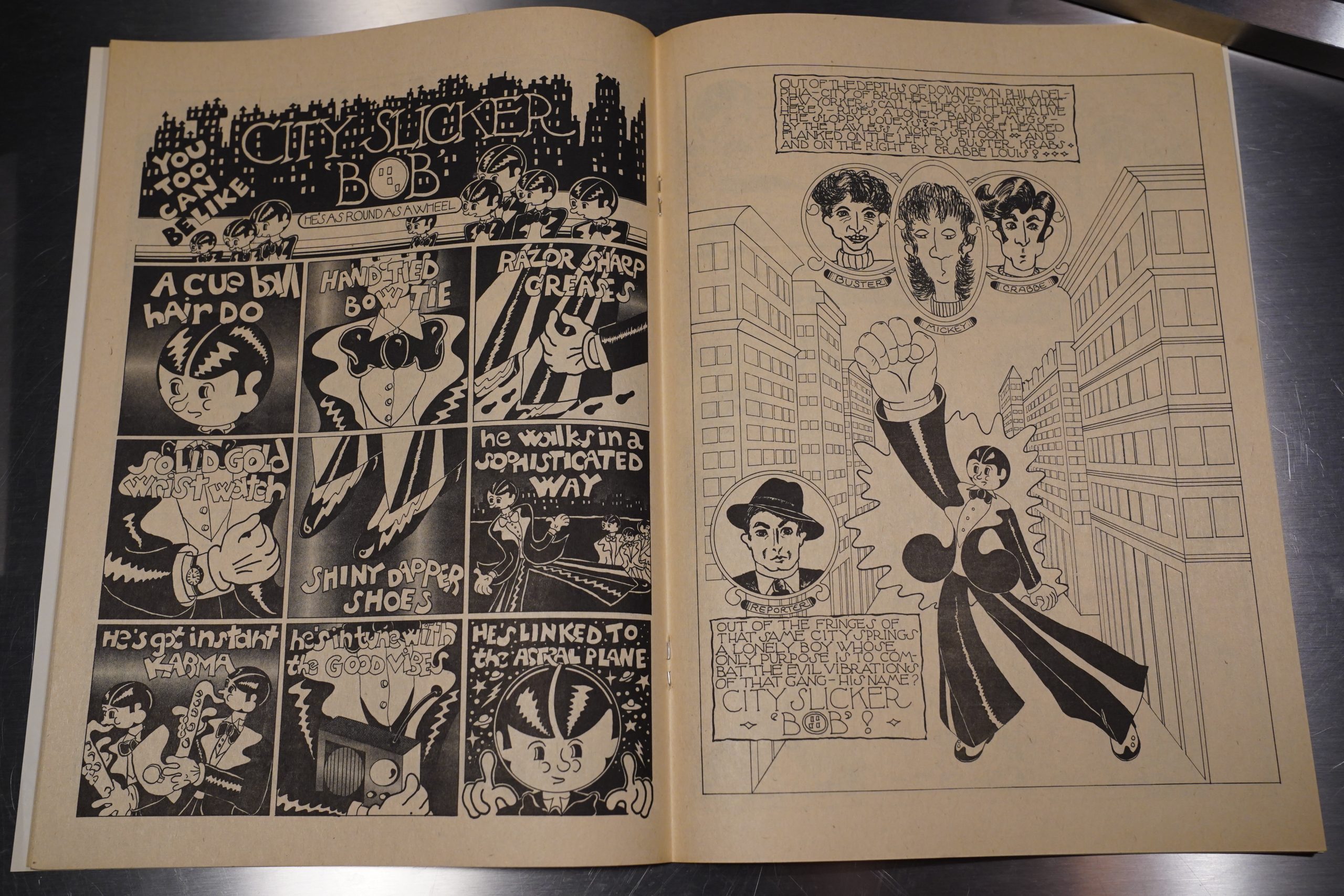 Gail Burwen's strip is also interesting graphically — it's got some interesting pop art stuff going on here, but it collapses on the following pages.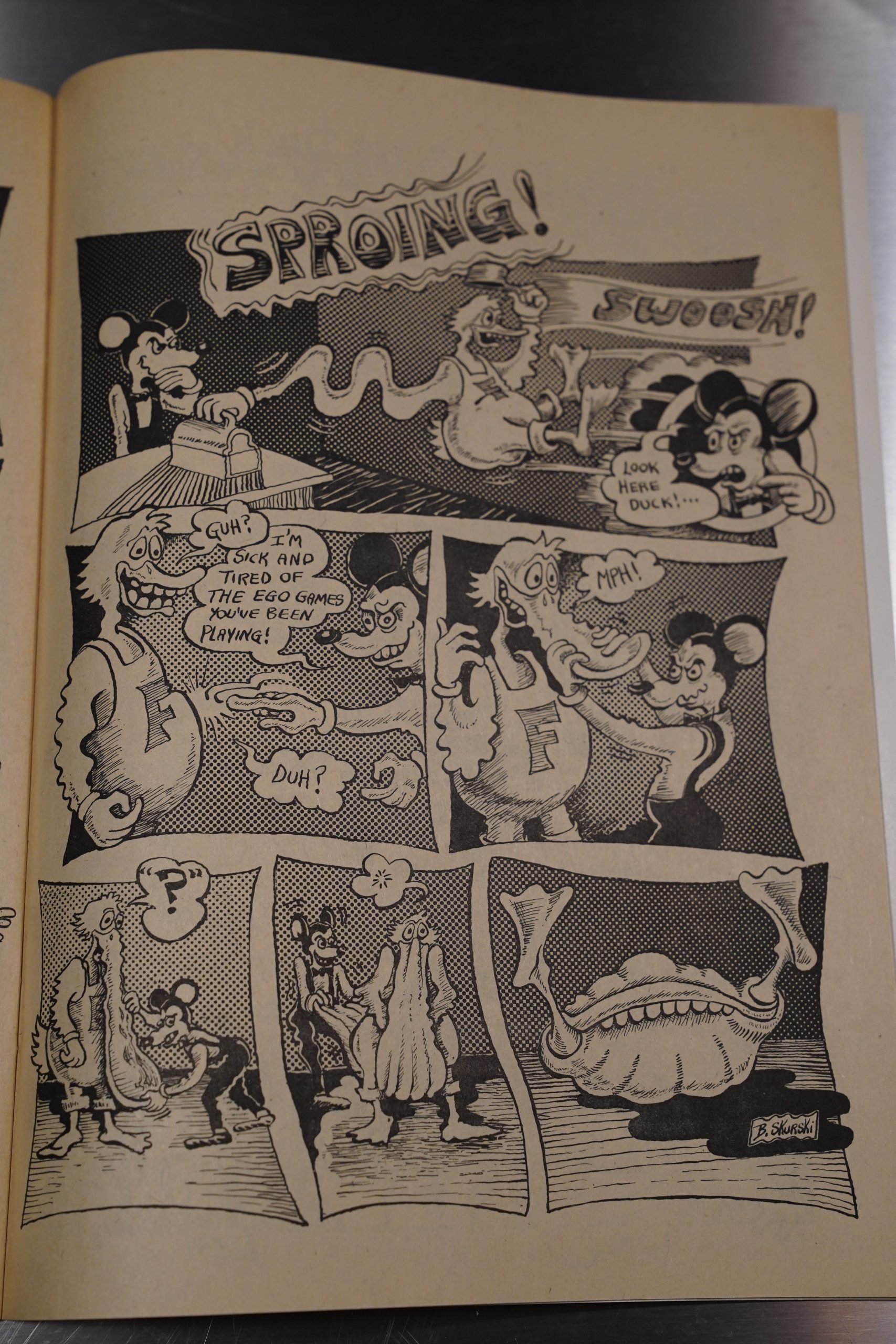 And… er… ok…

I'm guessing the first issue didn't sell, so Kitchen didn't want to do the second issue? So it seems to be published by something called Head Imports, Aspen Colorado instead?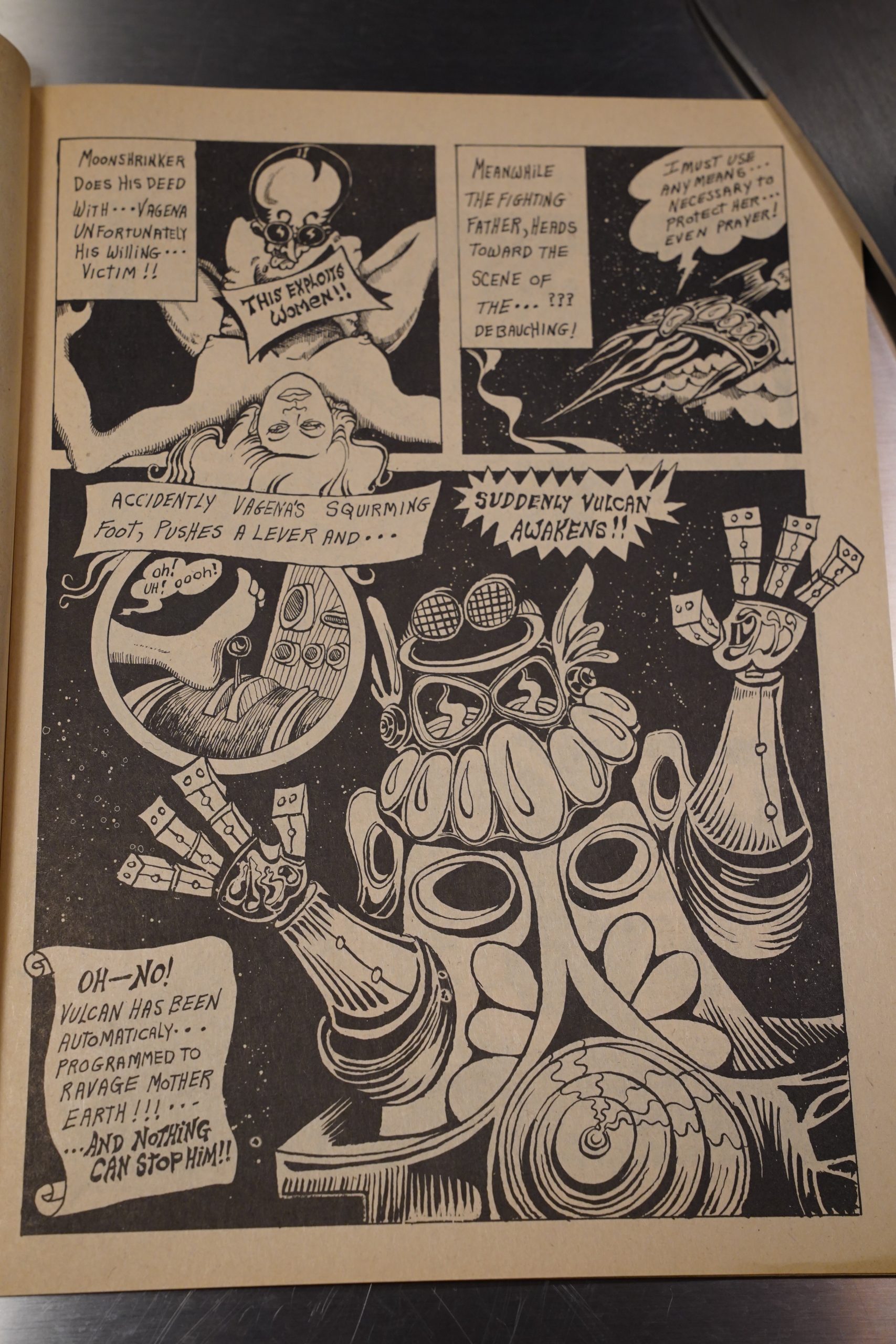 It's the same people from the first issue, with some additions. This is Bill Skurski.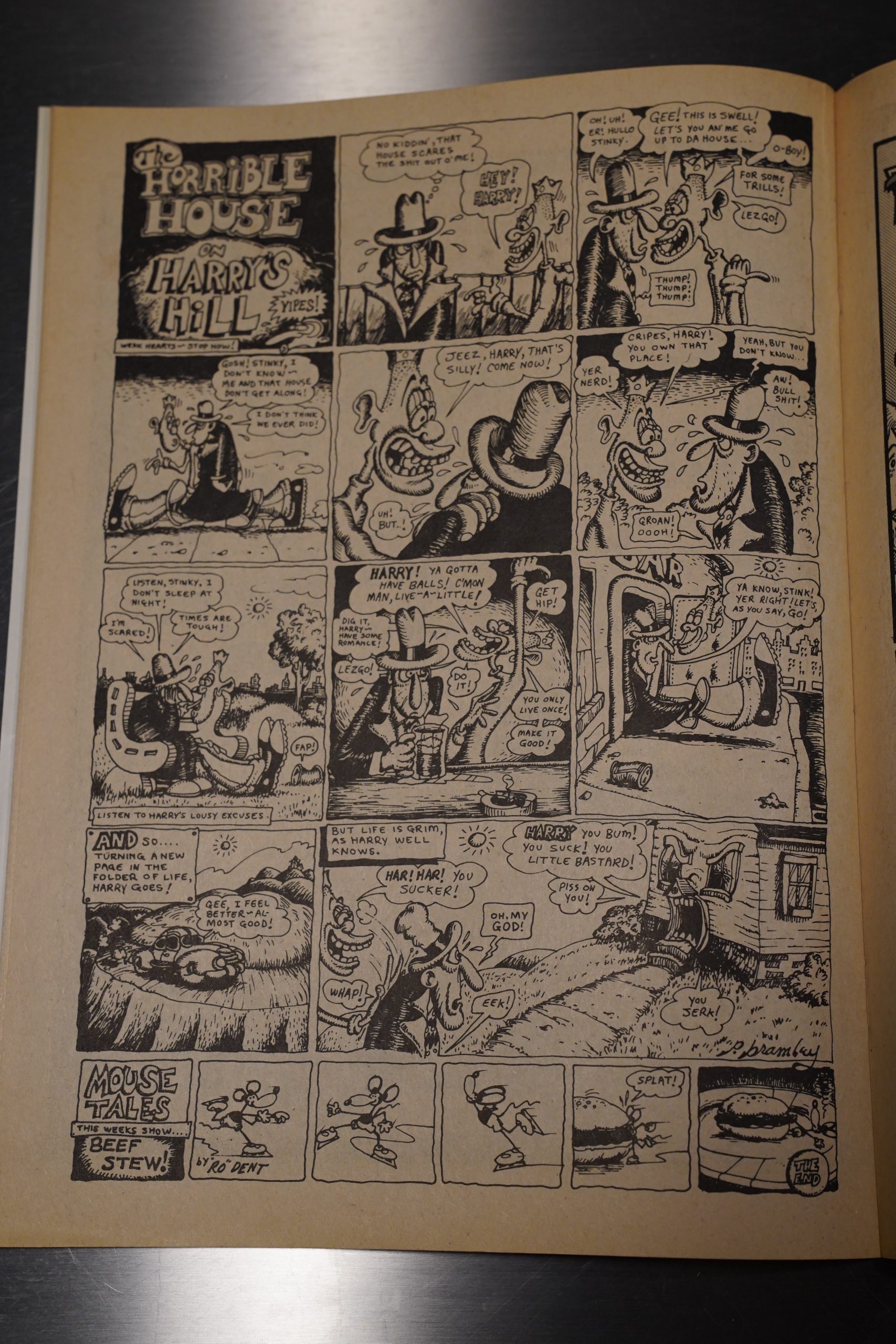 It gets really amateurish.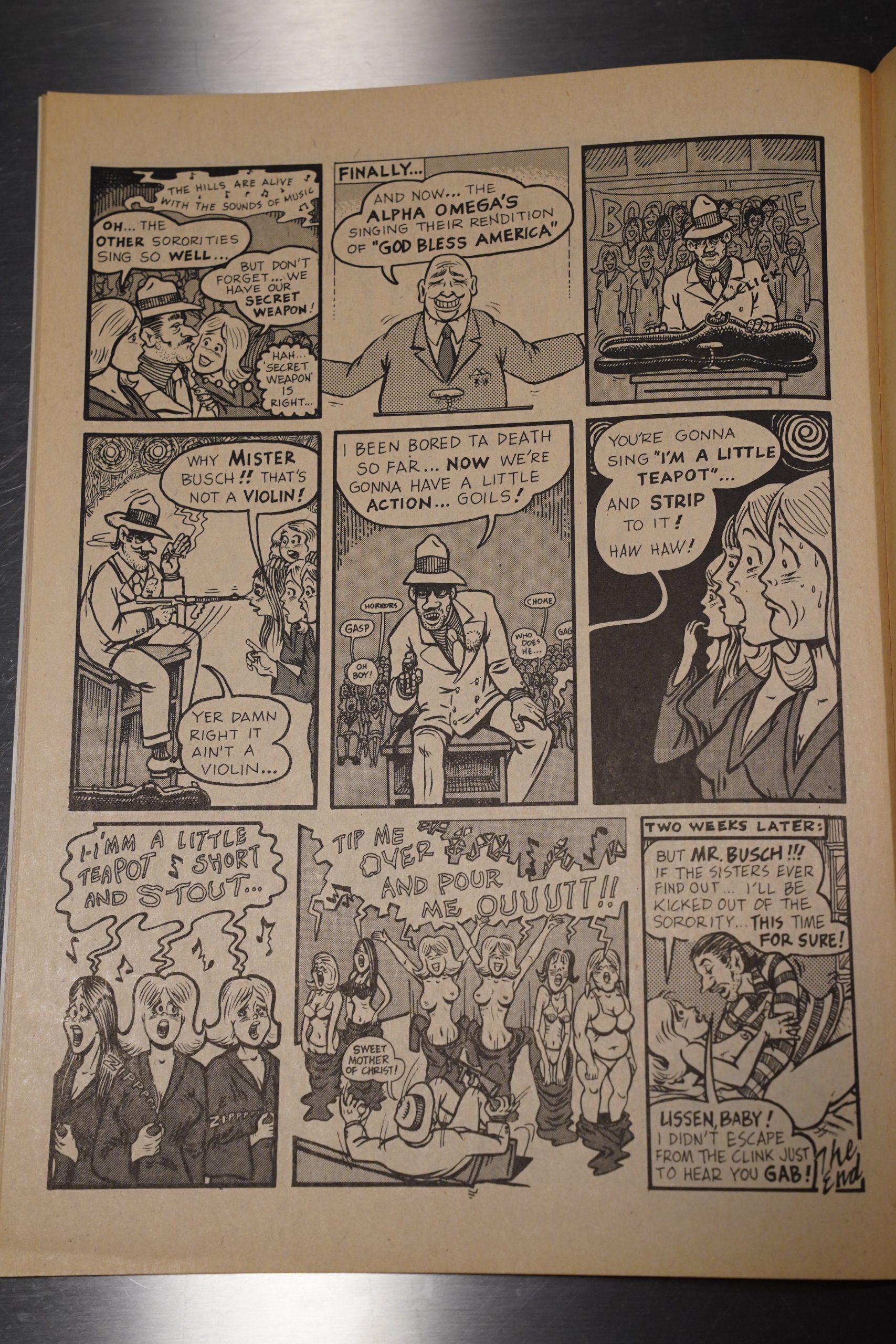 Unfortunately, the most professional thing in here is by Jay Kinney, and it sucks.
At least Gail Burwen sends us off on a lighter note.
Kidding!
But that page does have a certain jennesequa, doesn't it?
Bill Sherman writes in The Comics Journal #44, page 53:
Cloud ComiX 2 (Head )
A sleeper: Nev York humr comix similar
to early Lampon (note the presence
and p O ' and
totally to Bijou 7, though
this Issue care Out the sage year. Here
the mre detached. steeped on
nostalgia and studied artifice while
maintaining its bite. Cloud Studios
(Bramley, Bill Skurski, Ned Sonntag,
and others) did several comix in
mags but they never matched this issue
s. Jay s
satire seems even eunnier after Anima2
House. Best piece: Burwen•s (what—
happened
Bob ? red
produce a the
70s Depression. ("So even they/Stop
re/Cue food stamps/ Repeal abortion/
Close the libraries/You goeta dance I
Geez! The OCR really didn't like that page. I'll screenshot instead: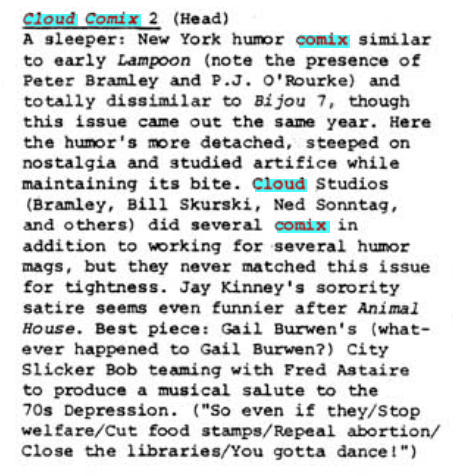 Well, he liked it.
Ah, Peter Bramley was the first art director for the National Lampoon.
Cloud Comix is not even close to the worst comics the underground era offers, and the second issue was significantly better than the first, but it remains in that group of comics that crowded the marketplace and helped obscure some of the best comic books that were ever published.
This is the eighth post in the Entire Kitchen Sink blog series.