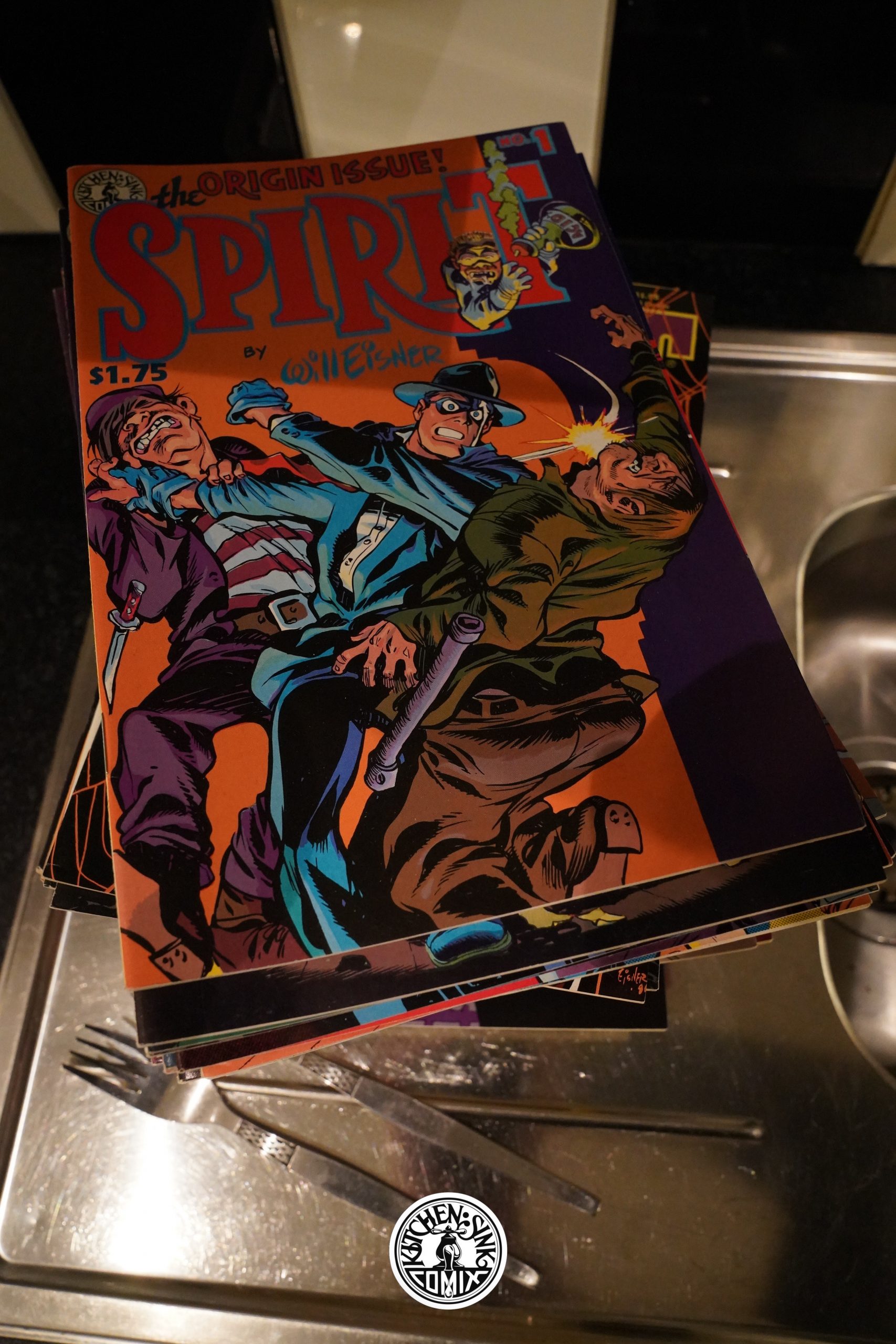 The Spirit (1983) #1-87 by Will Eisner
I subscribed to this book when I was, like, fifteen, and I… quite liked it? But not enough to continue reading it — if I remember correctly, I started finding it to be a chore to read when it went monthly, so I dropped the subscription then.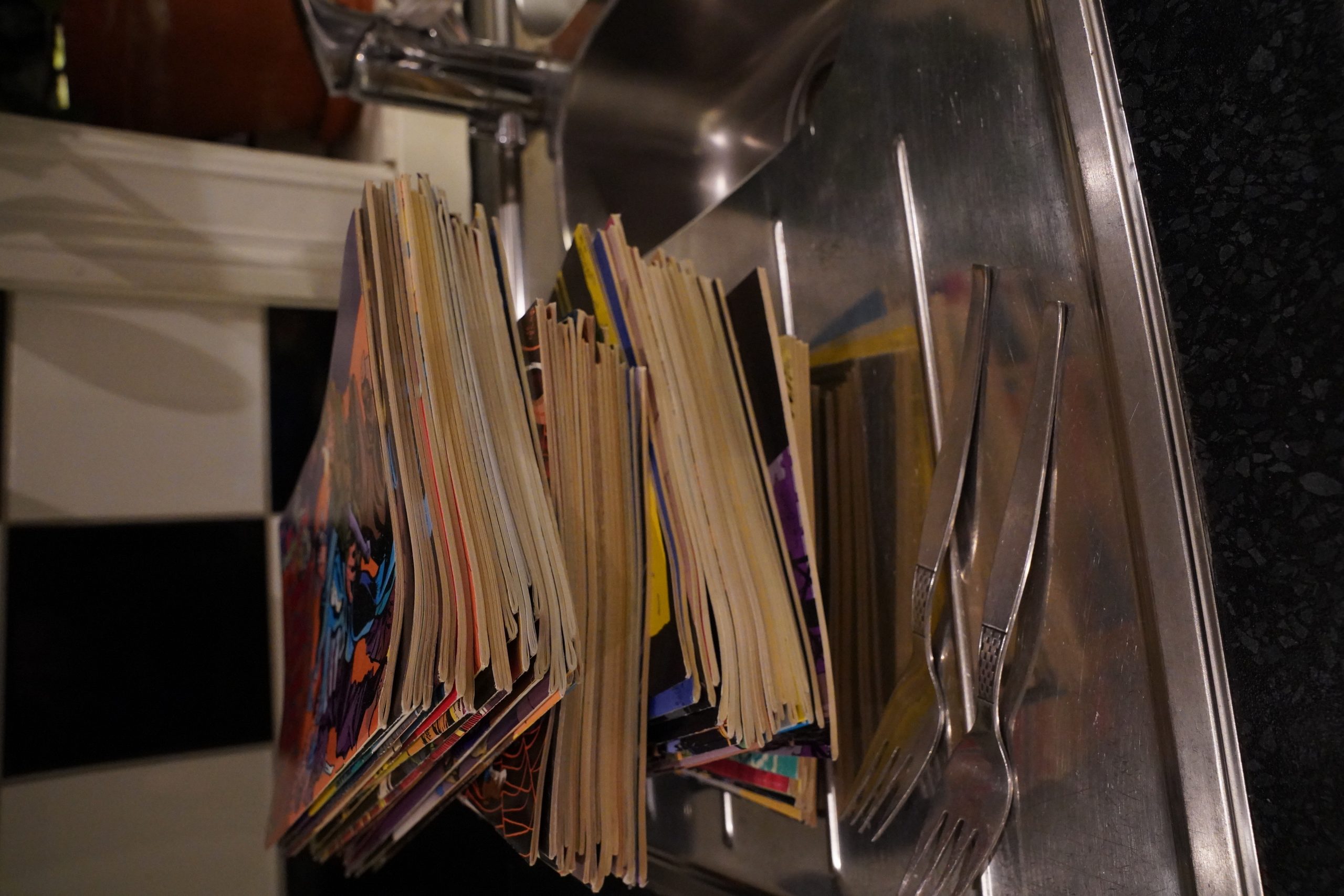 But I bought the entire series now, and… I'm not going to read them now, either. Perhaps later? If I do, and I find anything to write about, I'll update this blog post, so keep reloading this page for the next couple of decades for exciting updates.
Or, on second hand, you might prefer not to do that?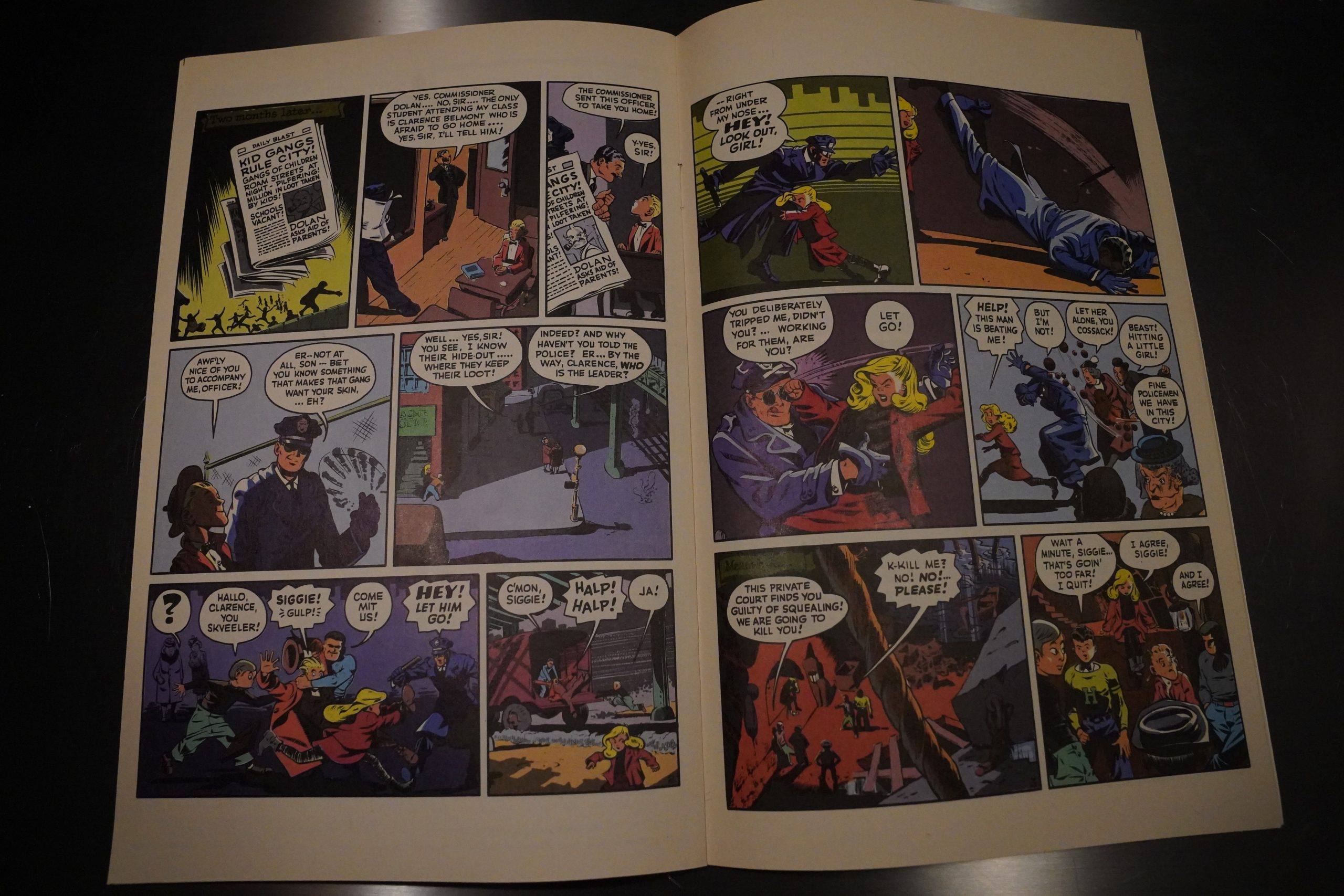 But I'll just quickly note some format things: This series reprints all of the post-war Spirit stories, and Kitchen kept the thing going for almost a decade, reprinting all of the 45-52 stories, and ended the series when they ran out of stories. (And restarted a new series reprinting the pre-war stories, but I don't think that lasted very long?)
This series started off with a very heavy recolouring that I remember was somewhat controversial, because you can't really see Eisner's line work in a lot of these panels.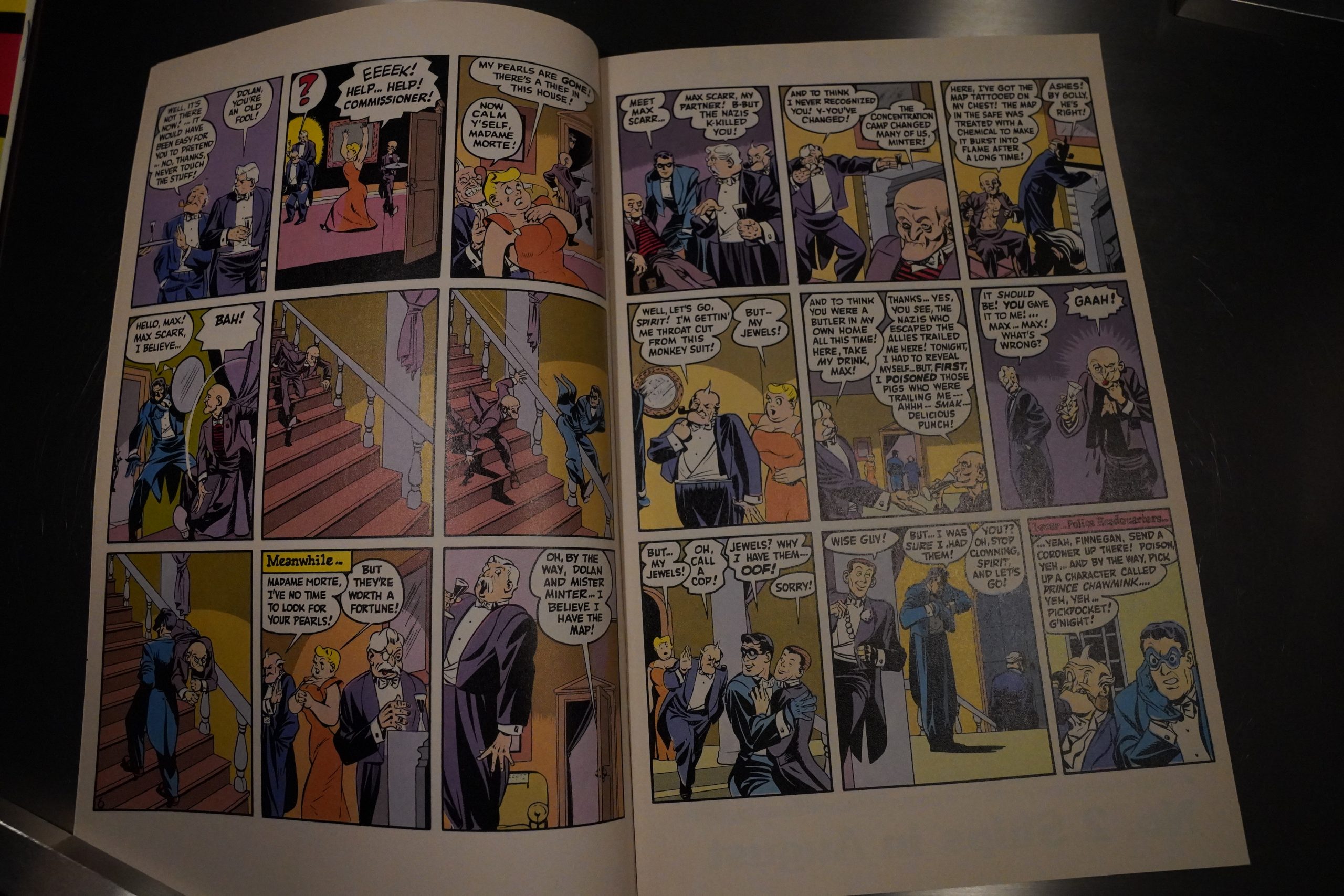 Then they switched to more traditional not-quite-flat colours.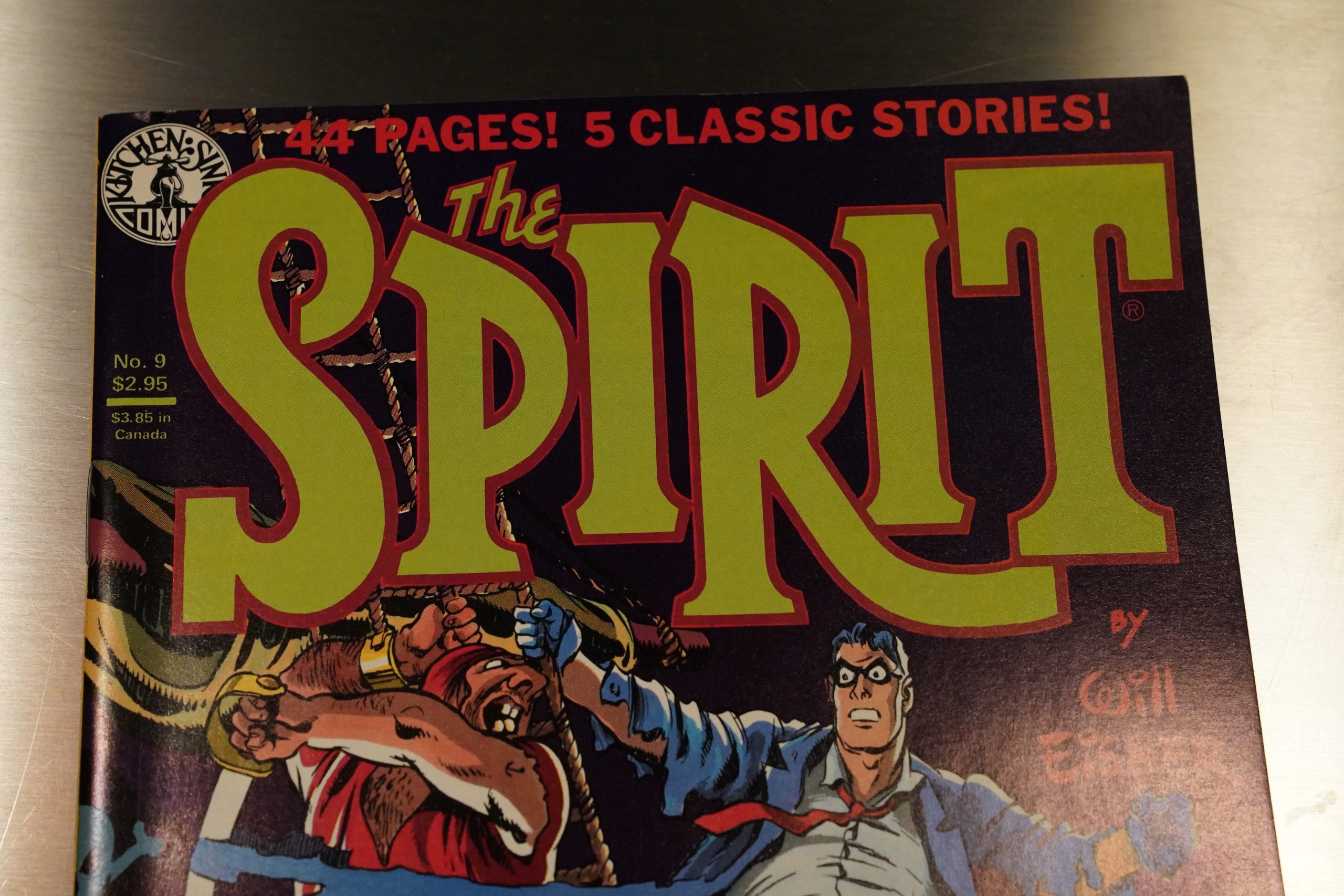 Then they tried increasing the number of pages and the price…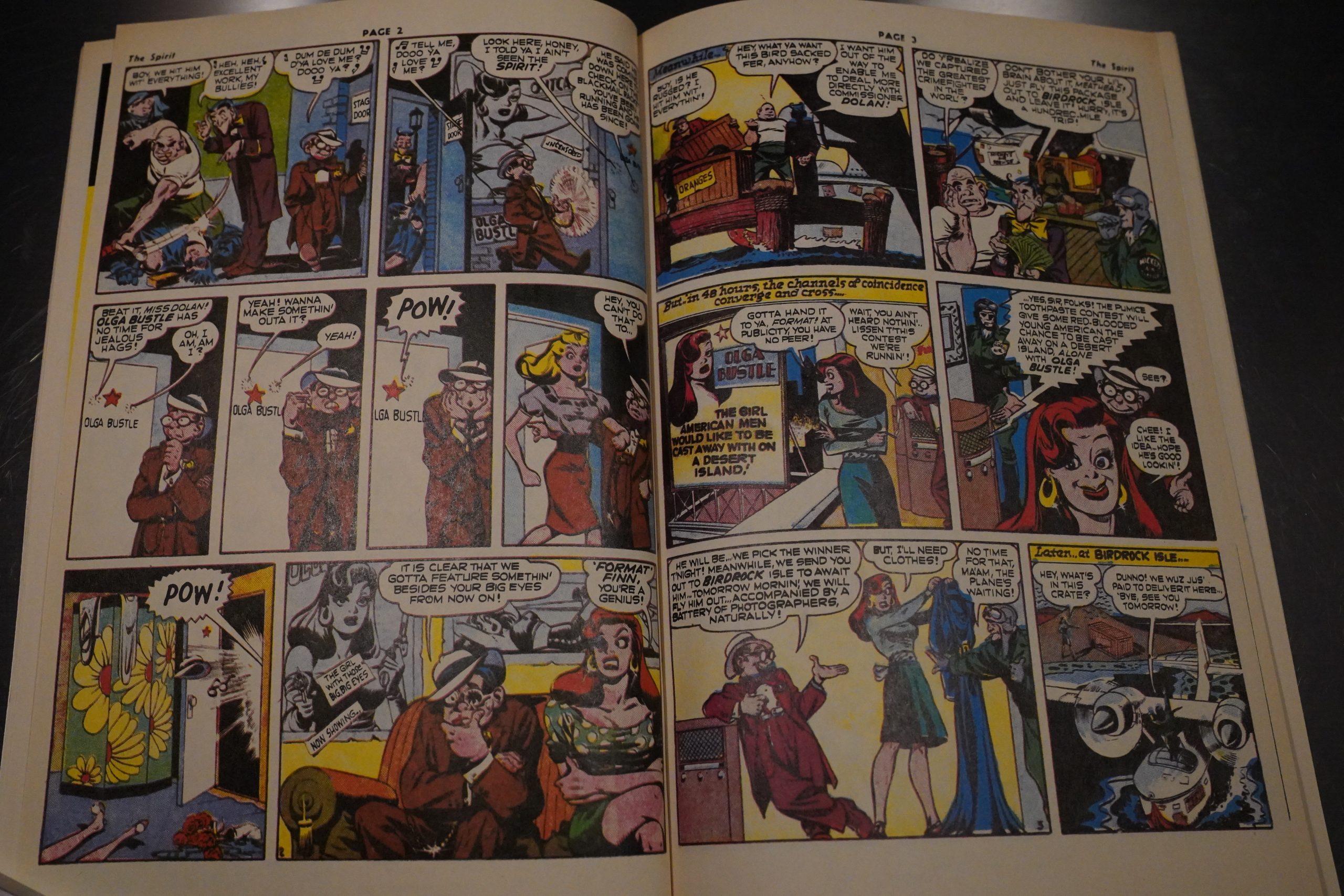 … and then stopped recolouring, I guess? The colours here look like they could possibly have been reproduced from the original comics, but I dunno. That'd save money, at least.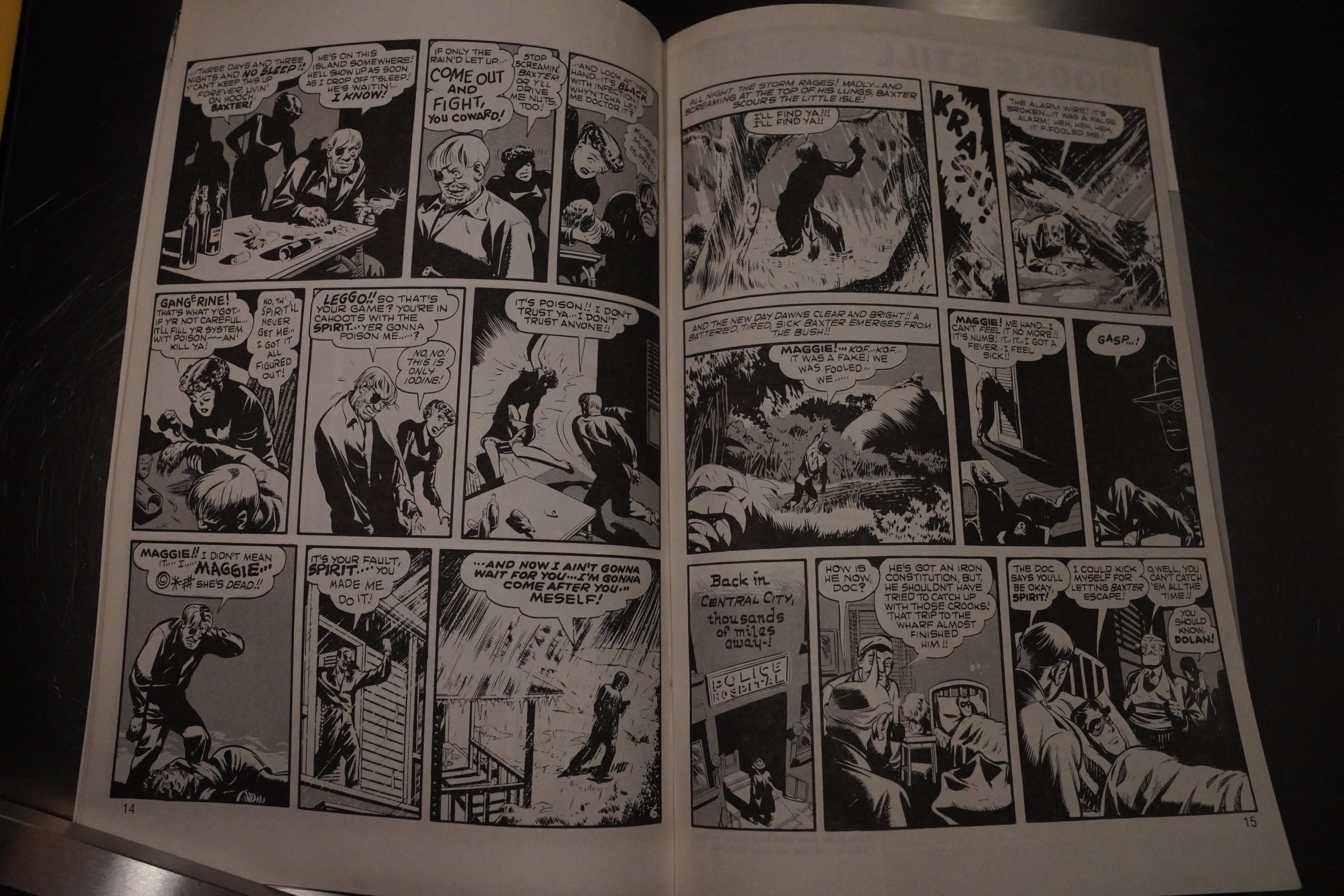 And finally, they dropped the colours altogether (and the price), but used some zip-a-tone to do some grey stuff instead.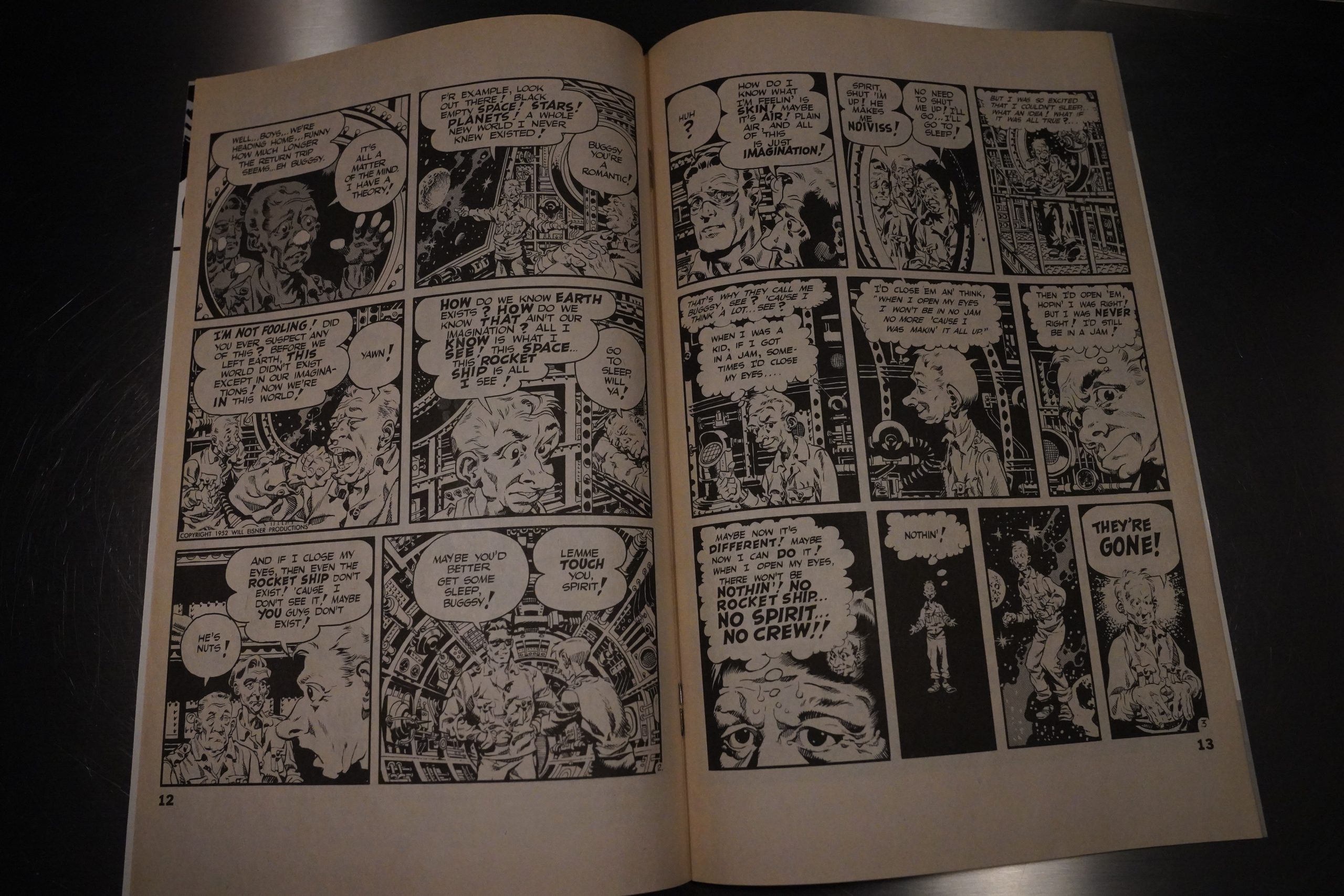 And then they drop the paper quality, too.
All the way up until 1952, and the final page of the final issue is the final page of the strip.
Which is a stylish way to end the series.
This is the sixty-ninth post in the Entire Kitchen Sink blog series.