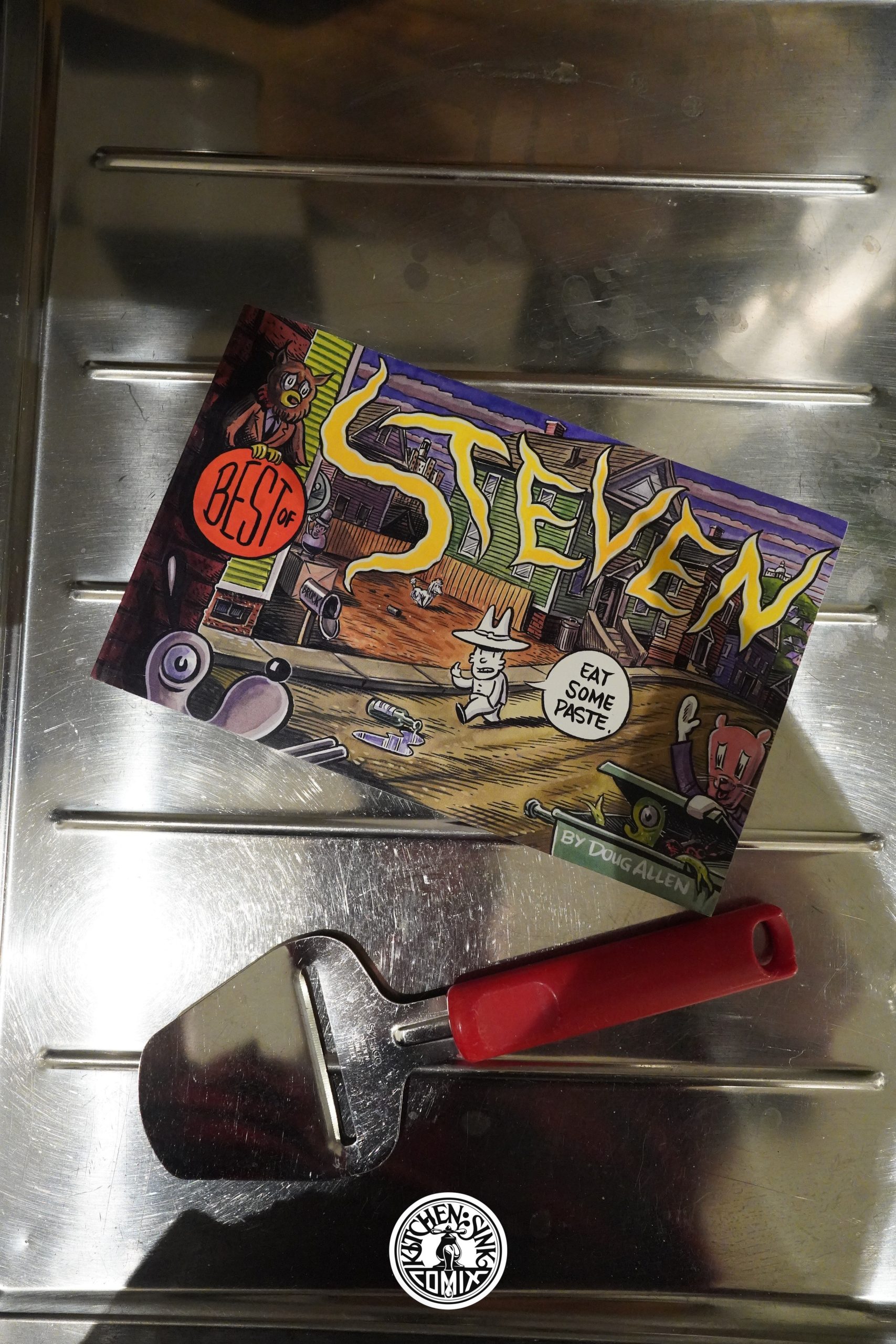 Best of Steven (1998) by Doug Allen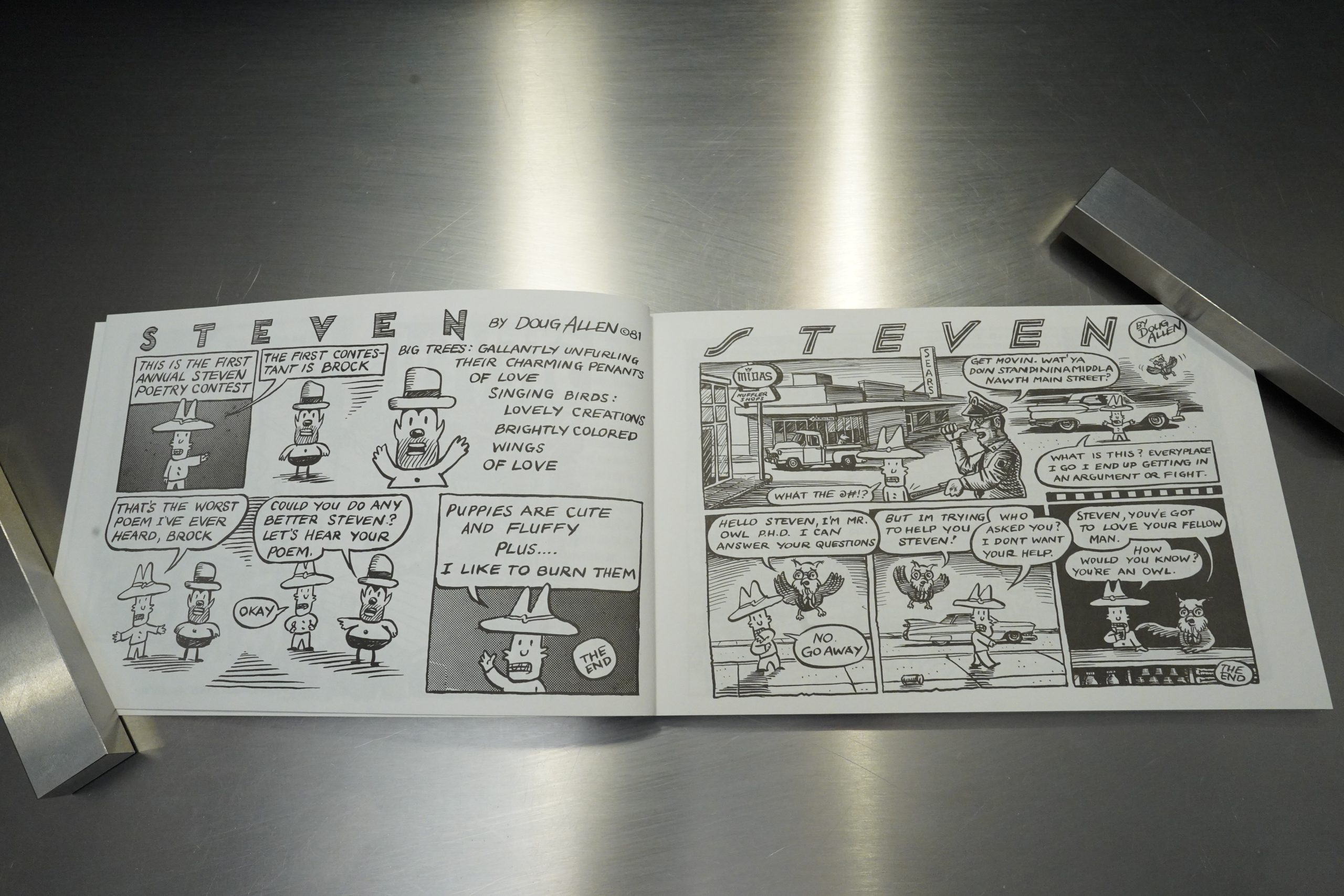 This is, as the cover says, a "best of" collection. So we get a sampling of strips from Steven's long history…
… but I'd say more than half are from the three first years?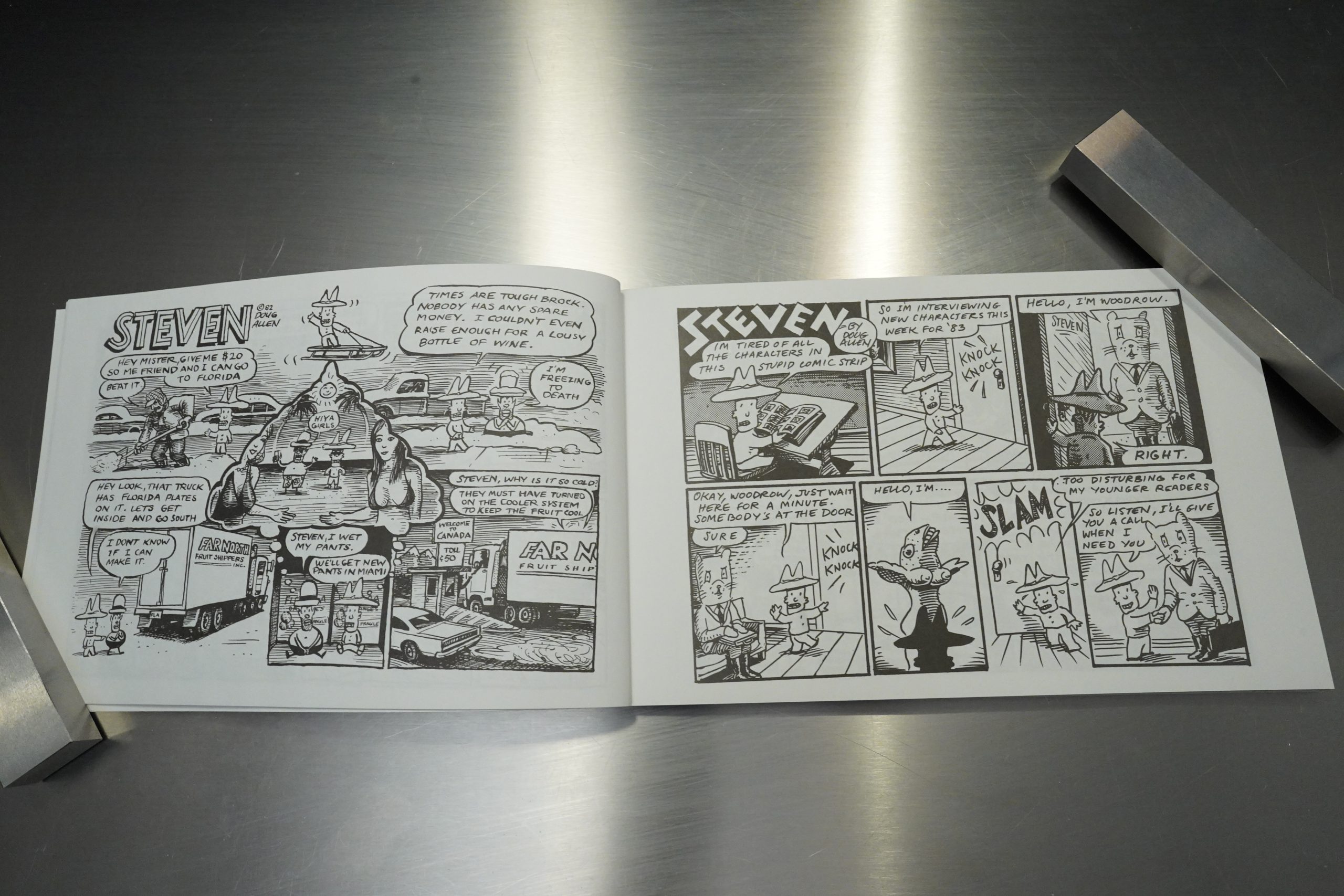 I remember happening upon Steven here and there throughout the 80s and 90s, and I'd go "I just don't get it". But now, that I am old and crotchety, I mean mature and wise, I have to say… "I just don't fucking get it".
Steven has many ardent fans that swear that it's the funniest strip ever, but I don't see it.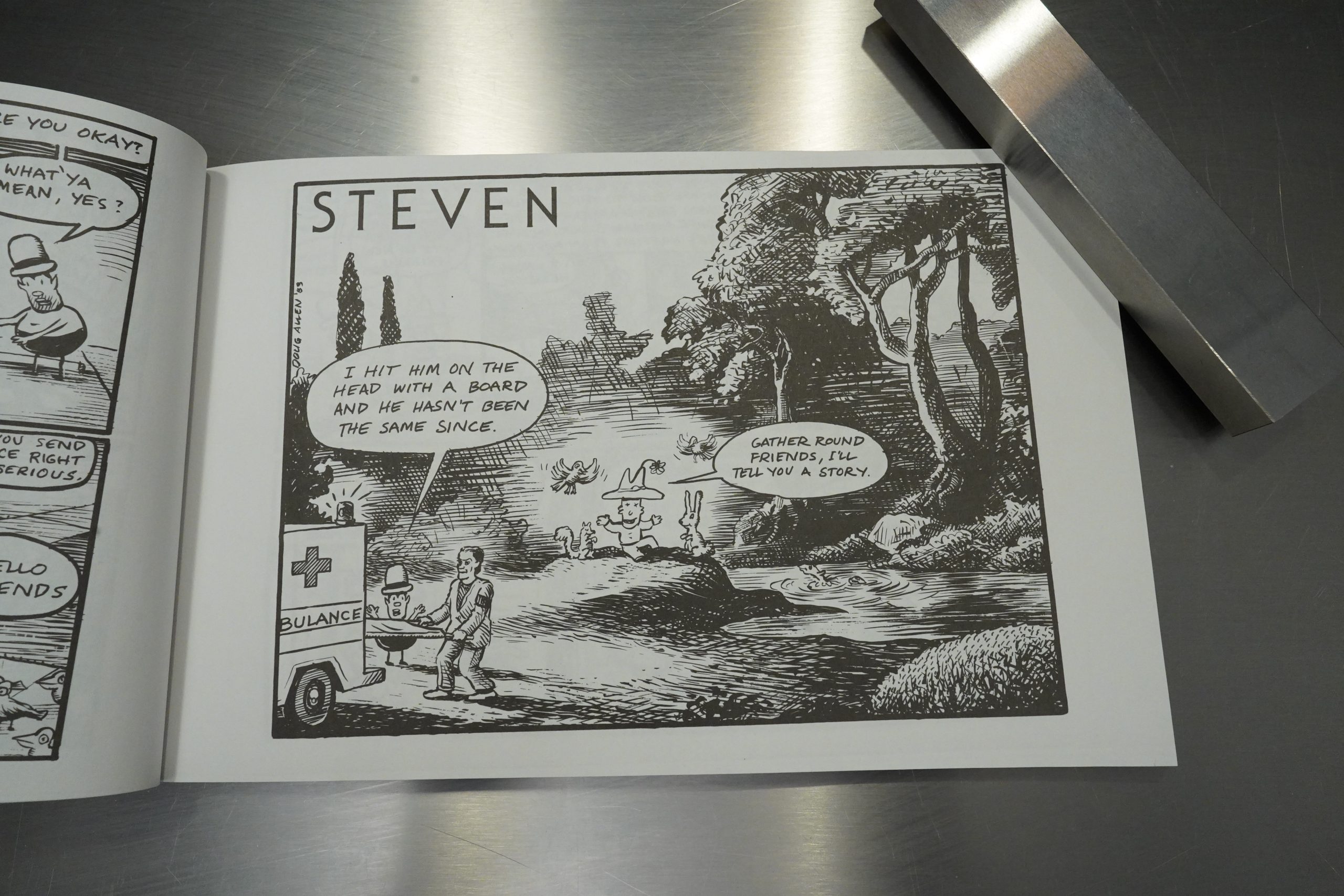 Allen's artwork can get pretty luscious, though.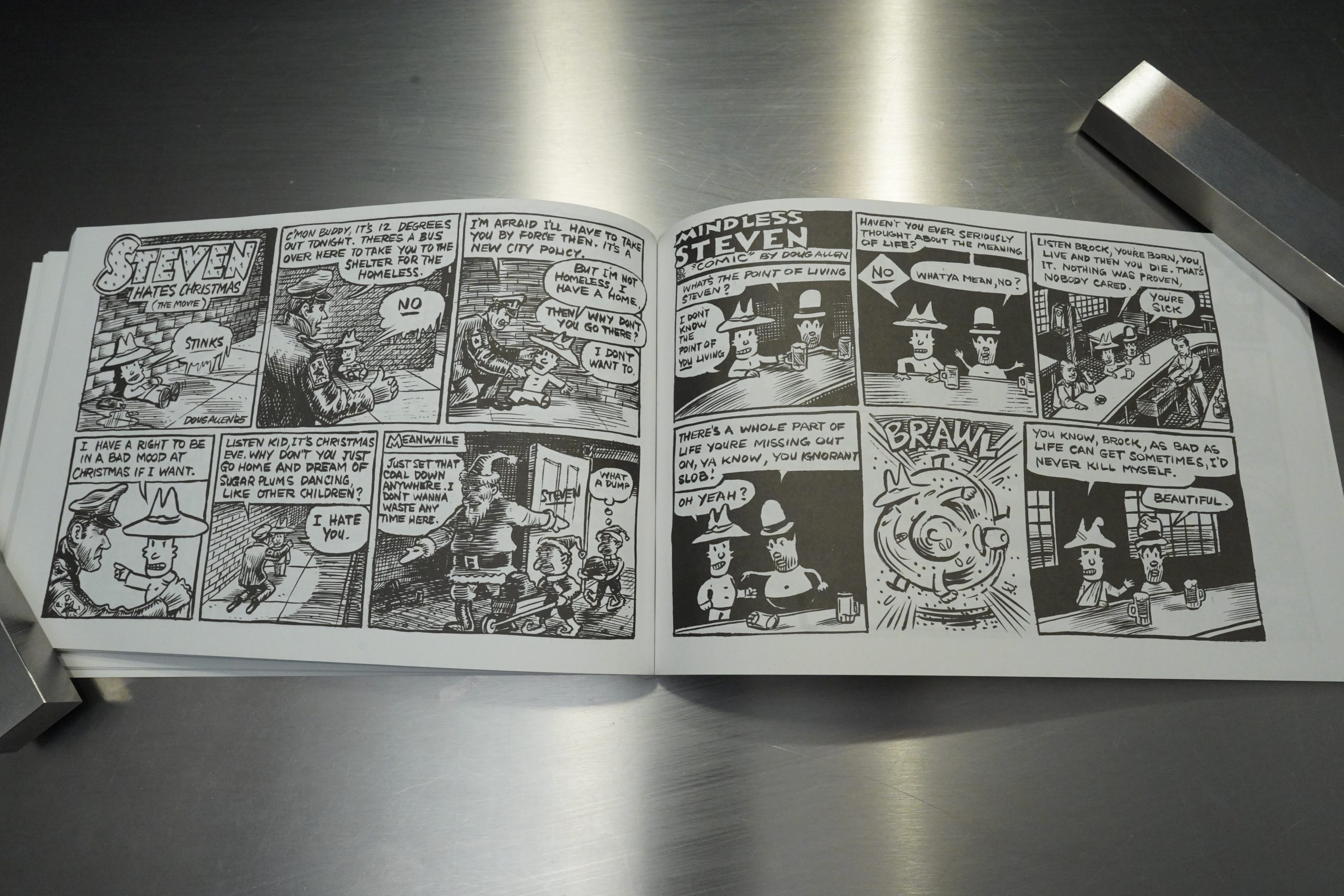 Like I said, after the first half of the book, we start really skipping forwards.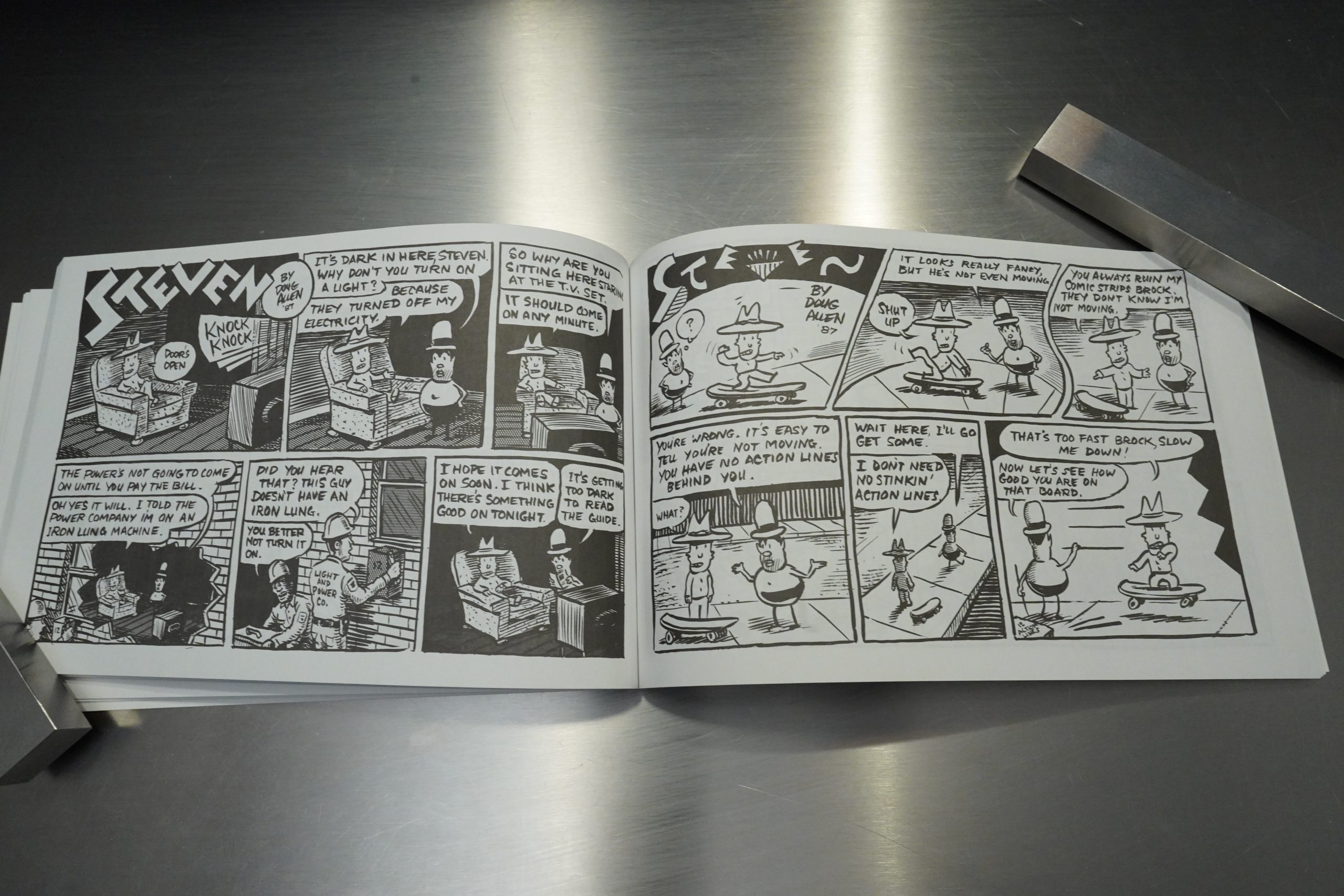 Not that the strip changes all that much.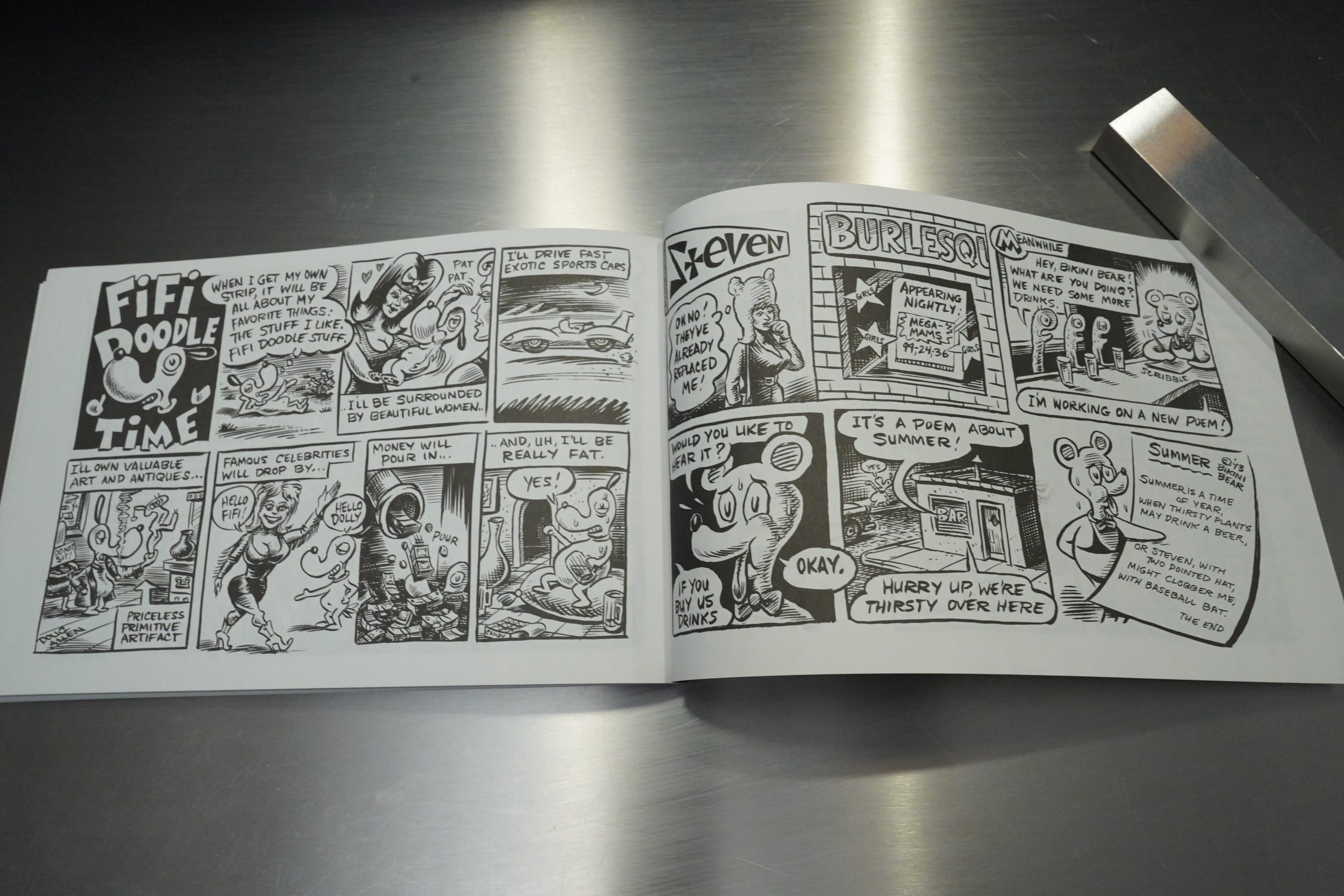 The most recent strips don't say when they're from, but I guess this is mid-90s?
After Kitchen Sink went under for the final time, TCJ asked people how they were affected.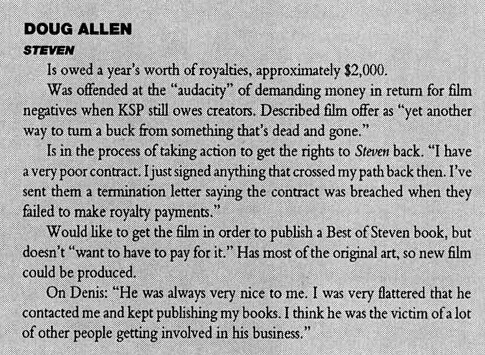 His world isn't in dialogue with the history of comics, it's sui generis. This book is out of print, which is a tragedy of Greek or Shakespearean proportions, because we need Steven now more than ever.
This is the two hundred and tenth post in the Entire Kitchen Sink blog series.