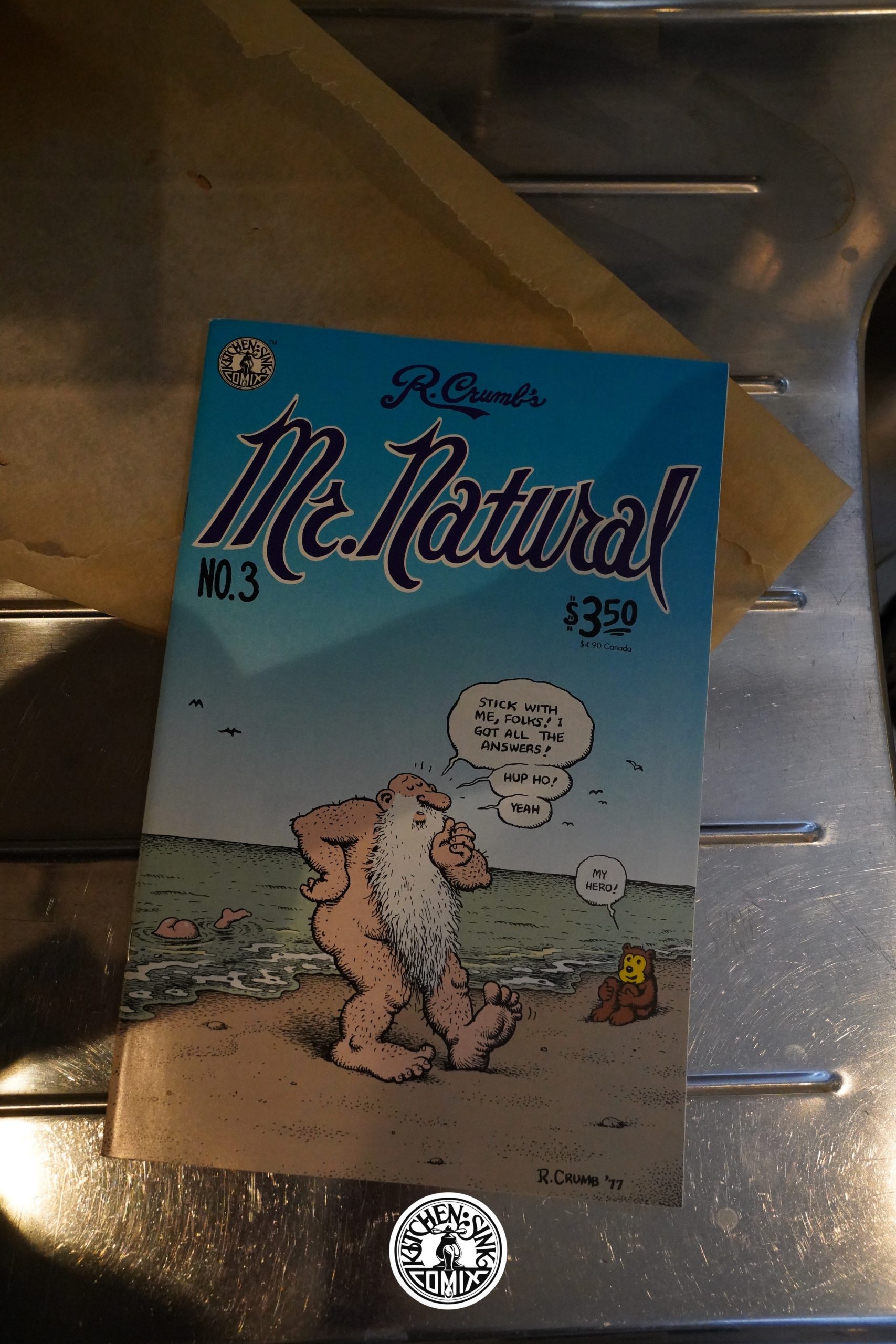 Mr. Natural (1977) #3 by Robert Crumb
One fun thing about doing this blog is that I've read several of the original Crumb comics for the first time. I've read the individual stories before in various collections, but reading the comic books makes for a quite different reading experience. It's perhaps hyperbole to say "OH MY GOD WHAT A REVELATION CRUMB"S KINDA GOOD EH? I"M VERY SMART" or something, but it's… it's a thing.
So now I'm very excited to be reading this book next.

I've got the tenth (!) printing, from 1998. This was after Kitchen Sink "bought" Tundra, and then further corporate shenanigans happened, and apparently at this point, the company is actually called Disappearing Inc? Well, I guess we'll come to that (much, much) later in this blog series…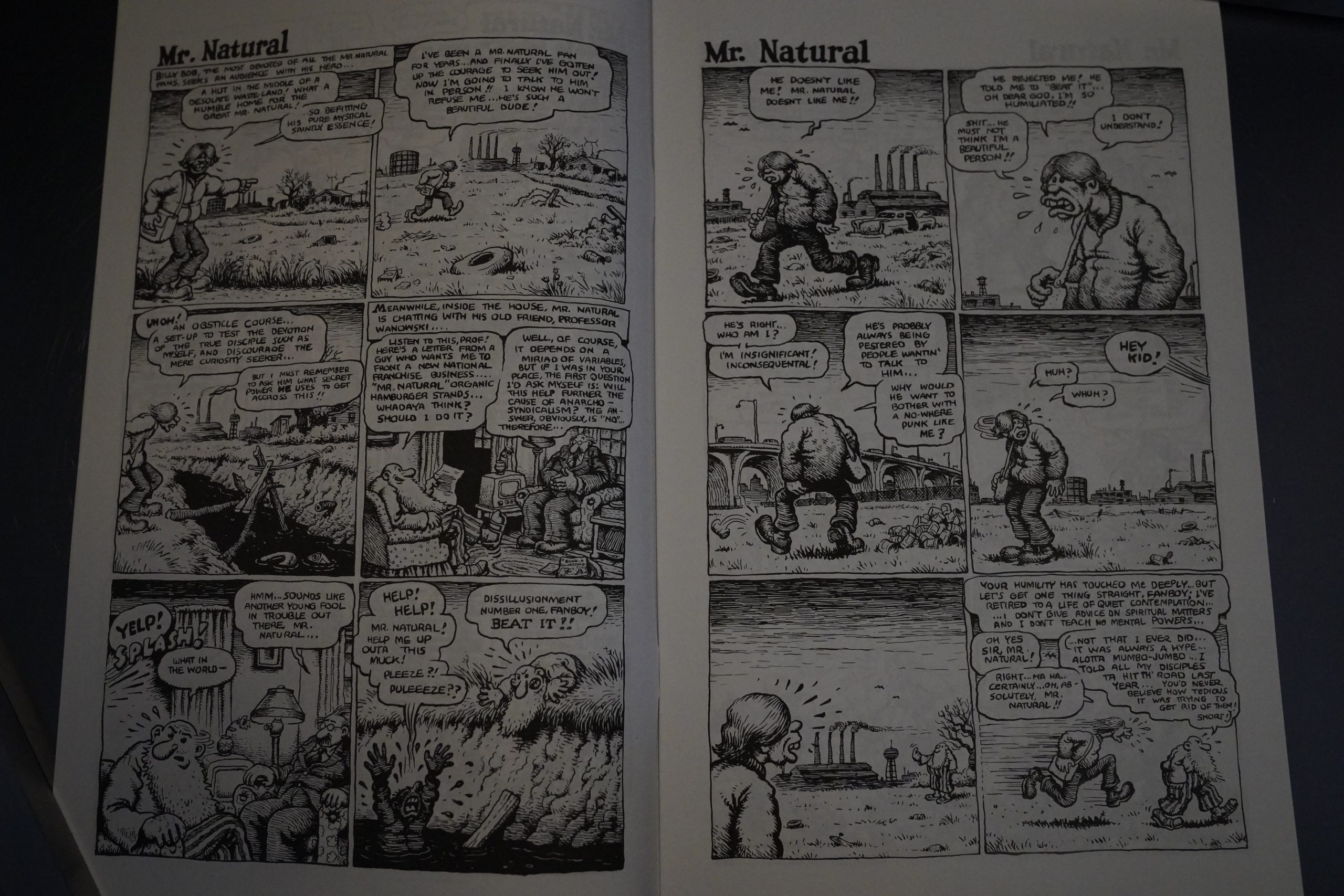 The first two issues of Mr Natural were published six years earlier by San Francisco Comic Book Co, so I'm not covering them in this blog series. Perhaps I should, but er I forgot to buy those?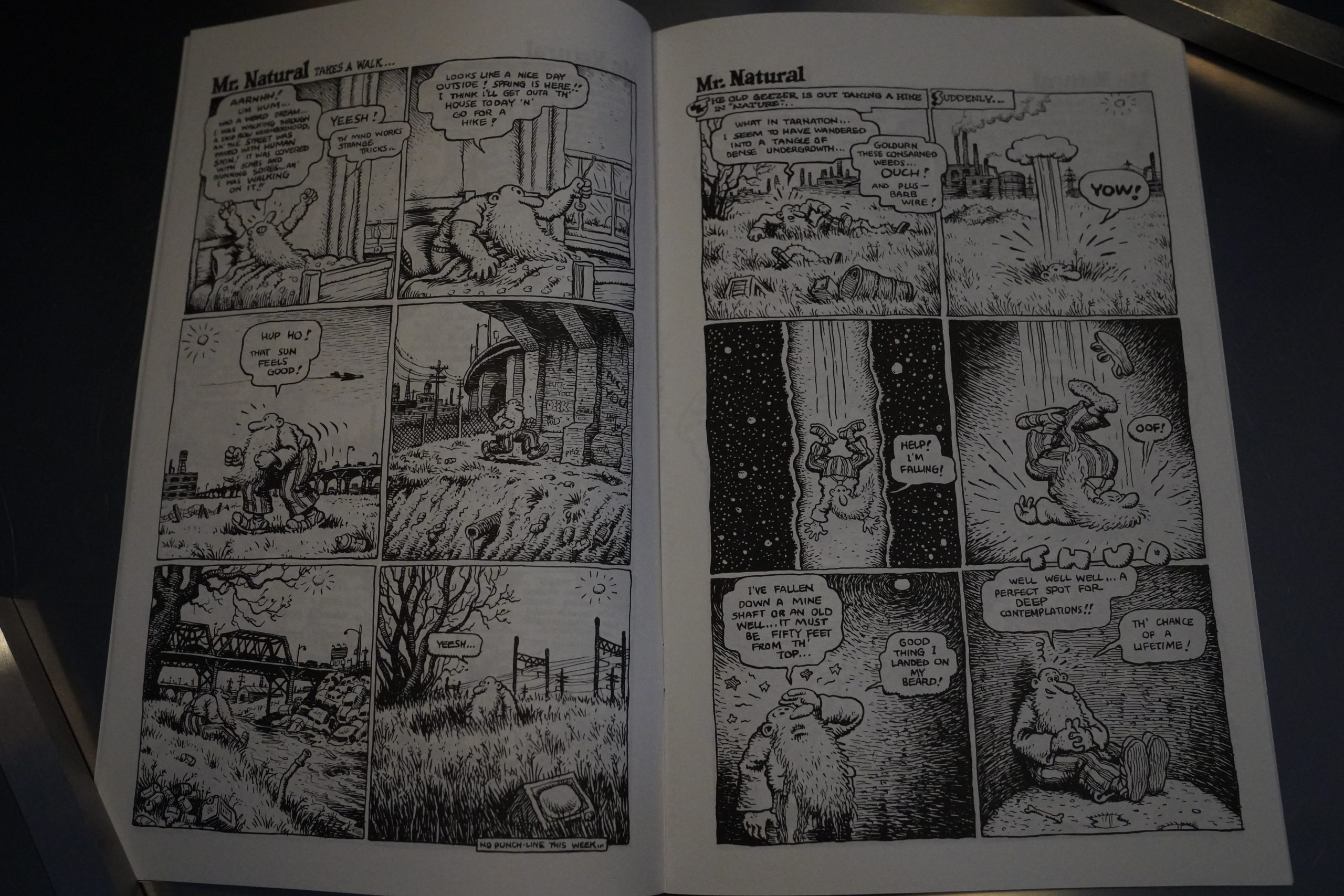 And… unfortunately, this book isn't that interesting. These pages originally ran as a weekly strip in the Village Voice, and while the artwork's lovely, it doesn't seem like Crumb's heart is really in it. It's 40 pages long, and it feels like Crumb keeps forgetting what he did the week before.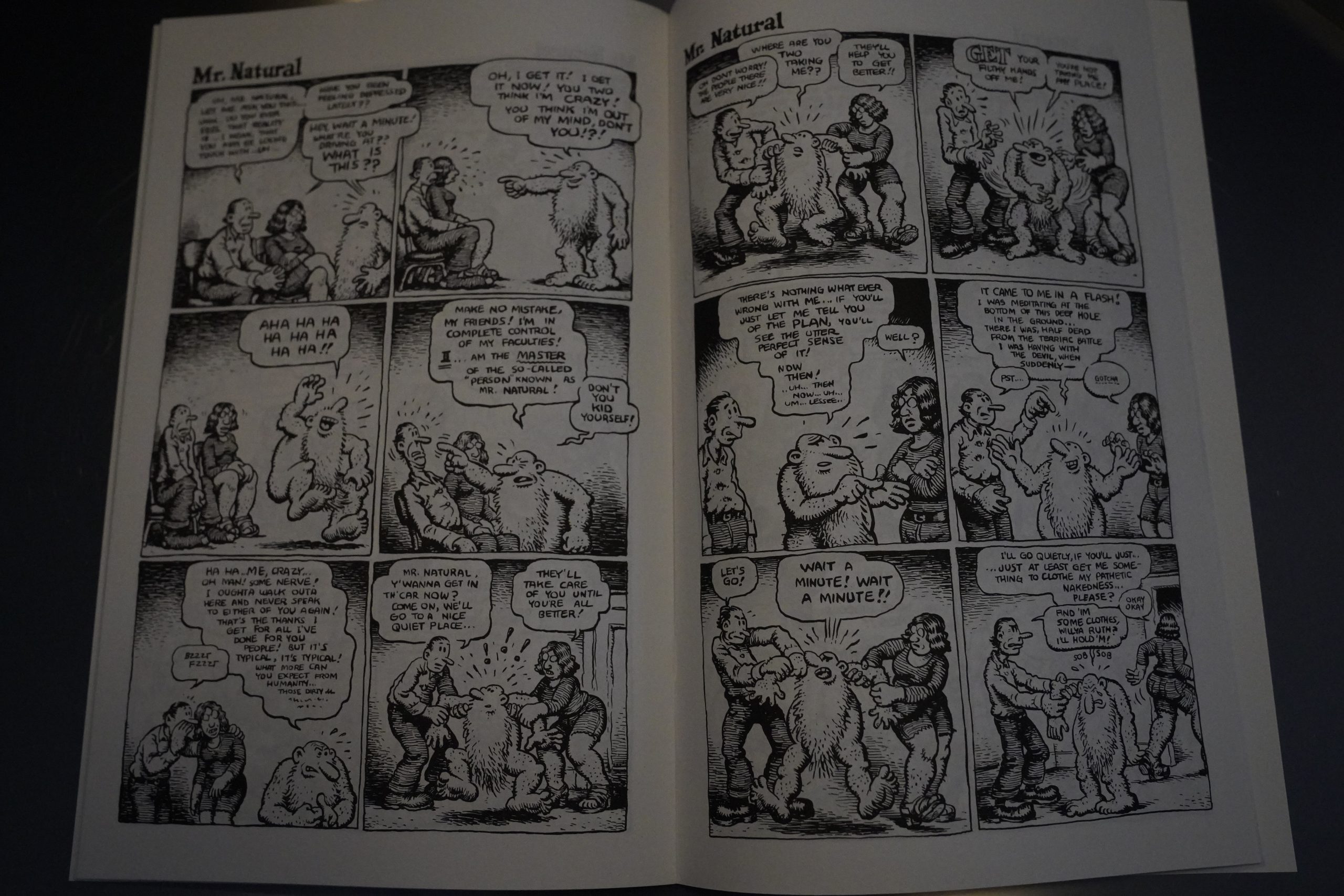 That is, either the story takes strange lurches, and sometimes seem to harp on about the same thing for months (like the bit where the Village Voice hucksters visit and Crumb doesn't seem to know how to continue, so the story just stops), or the sequence above, where Mr. Natural had a plan, but then things … just don't happen.
It's a bummer, is what I'm saying.
This is the thirty-ninth post in the Entire Kitchen Sink blog series.