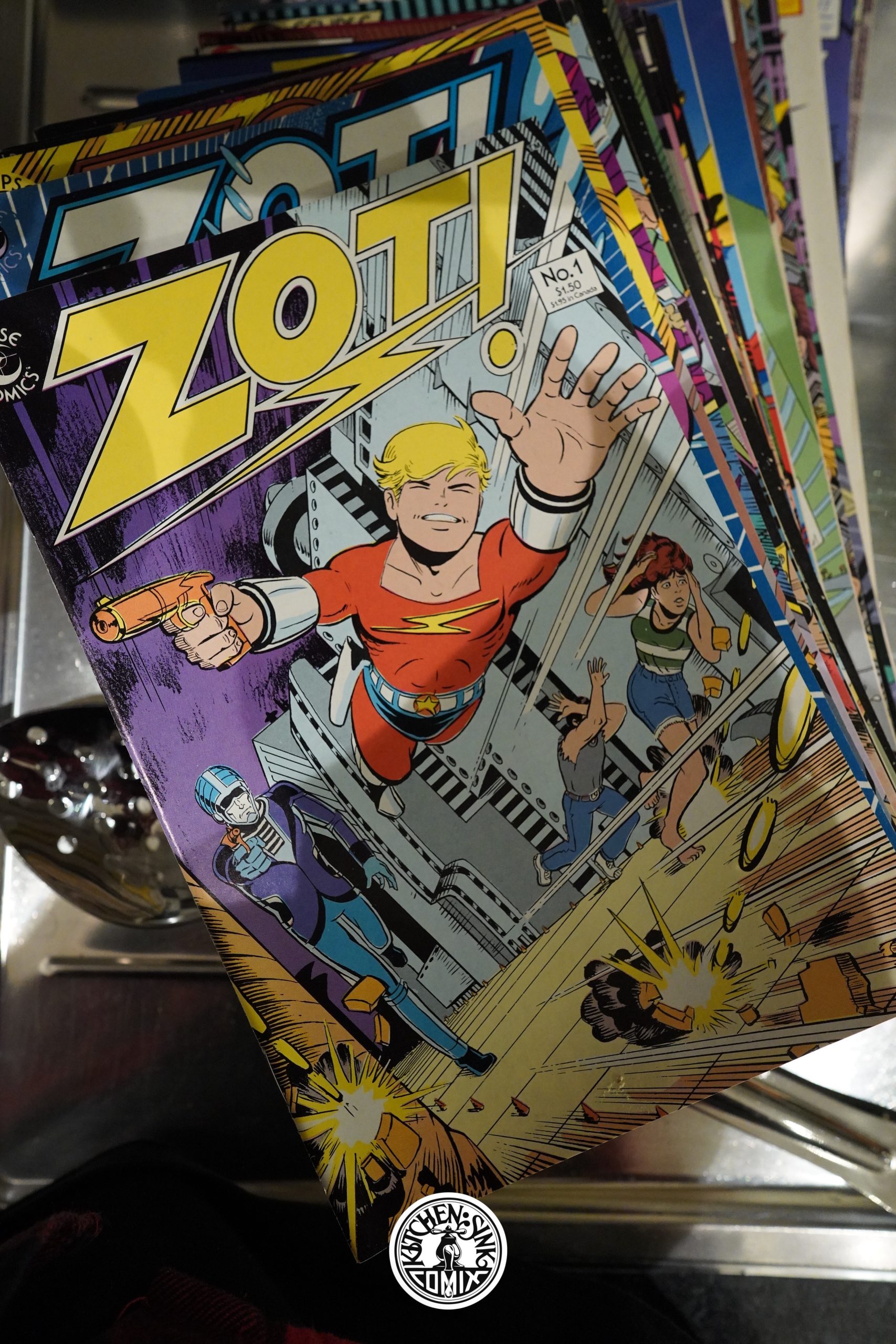 Zot! (1996) #1-3,
Zot! (1997) #1-3 by Scott McCloud
I don't have the Kitchen Sink collections, but I wrote about the Eclipse series over here. I'm tempted to re-read it now, but I just don't have the time. So there.
But just a couple of remarks on the Kitchen Sink collections: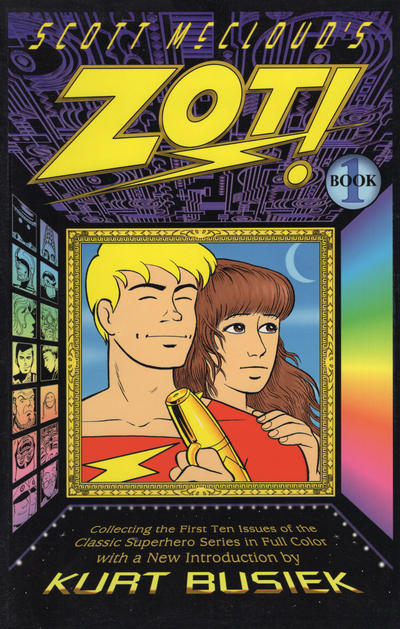 So first there's a collection of the ten colour issues. Makes sense. (But should Busiek's name be bigger than McCloud's name? Was Busiek that hot at the time?)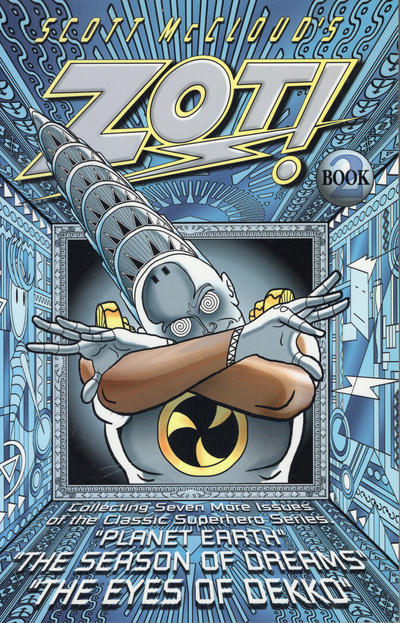 Then the next collection is seven black and white issues (I'm guessing). Which isn't a very hefty book — about 200 pages?
And that cover? It looks like a desktop publishing program is trying to induce brain lesions in a human reader. Which is very apposite! (Because of Art Dekko.) But is it commercial?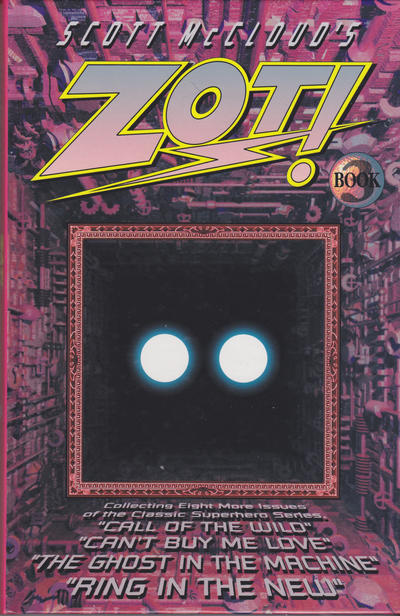 Well, it's better than this one, at least.
But what I wanted to mention was that they only managed to publish 25 of the 37 (and odds and ends) issues? Tsk tsk. But I guess they went under.
Has there even been a comprehensive reprinting? HarperCollins did all the black and white issues some years back, but I guess the colour issues are MIA.
It's a shame, because the series is a lot of fun.
This is the one hundred and ninety-sixth post in the Entire Kitchen Sink blog series.