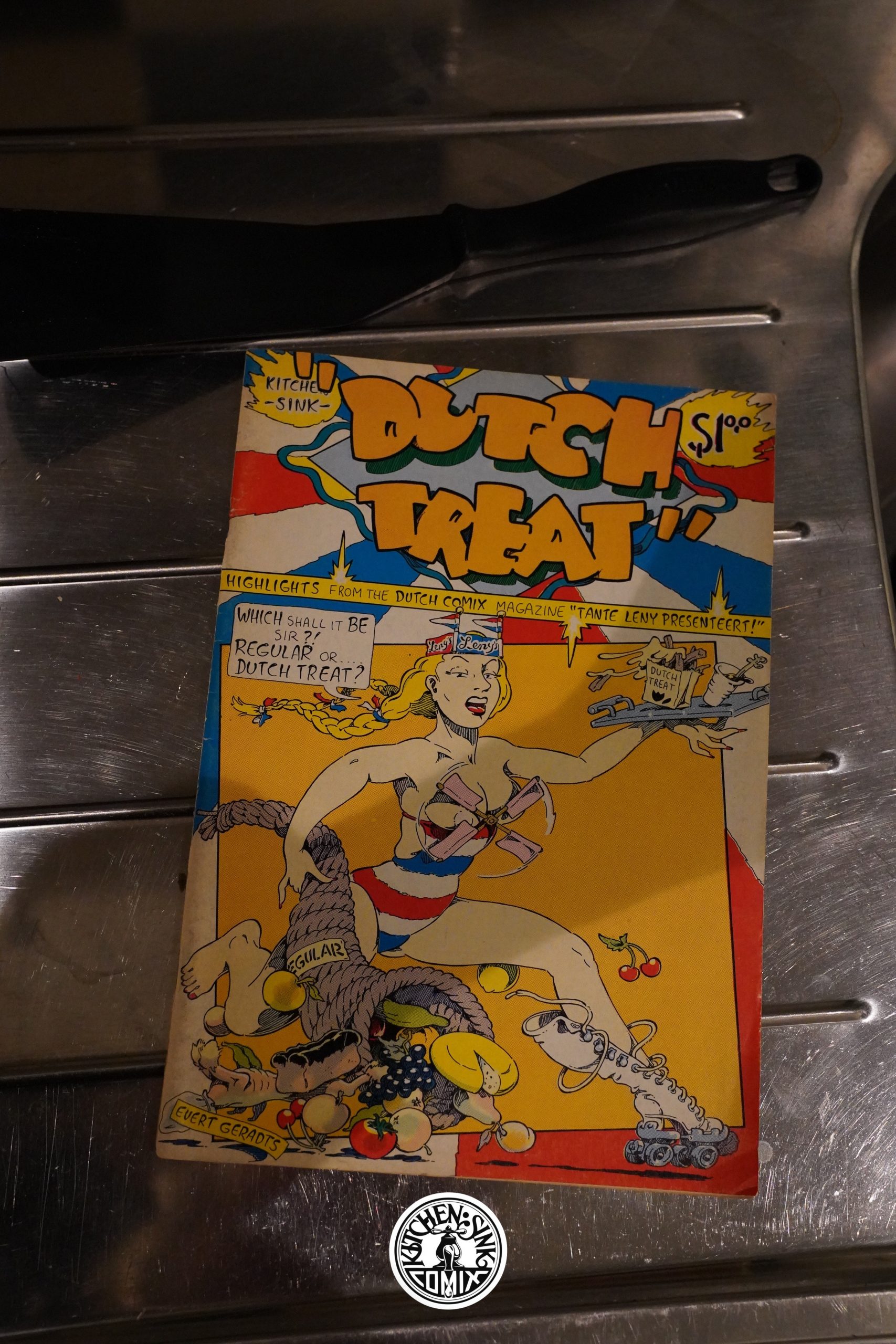 Dutch Treat (1977) edited by Evert Geradts
This is a collection of comics from the Dutch magazine Tante Lene Presenteert. Kitchen had already published a bunch of Evert Geradts stuff in their anthologies, so I guess that makes sense?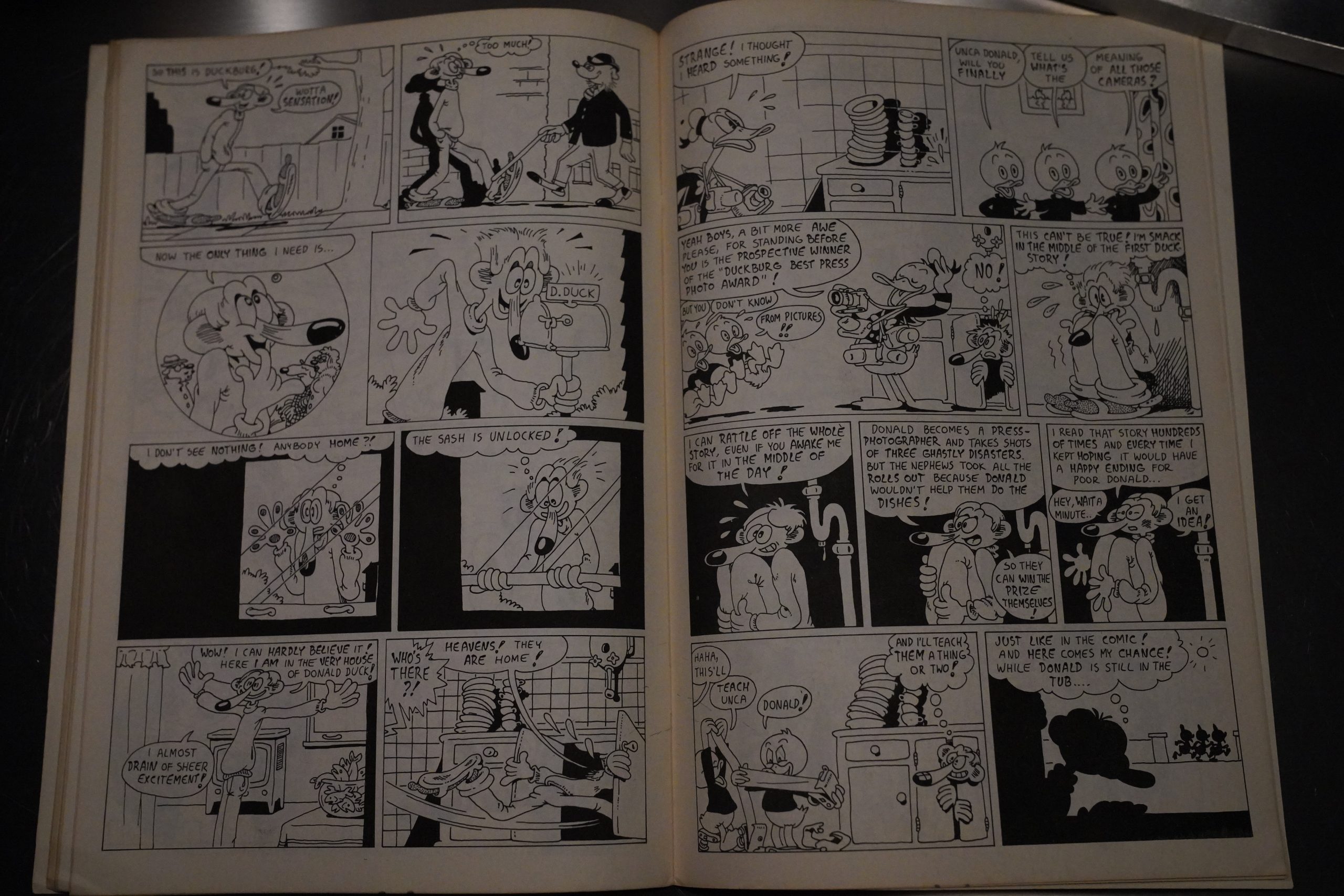 And indeed, Geradts has (by far) the most pages in this comic book. I particularly like the second story, where he goes to a Donald Duck comic book and changes (Donald Duck) history.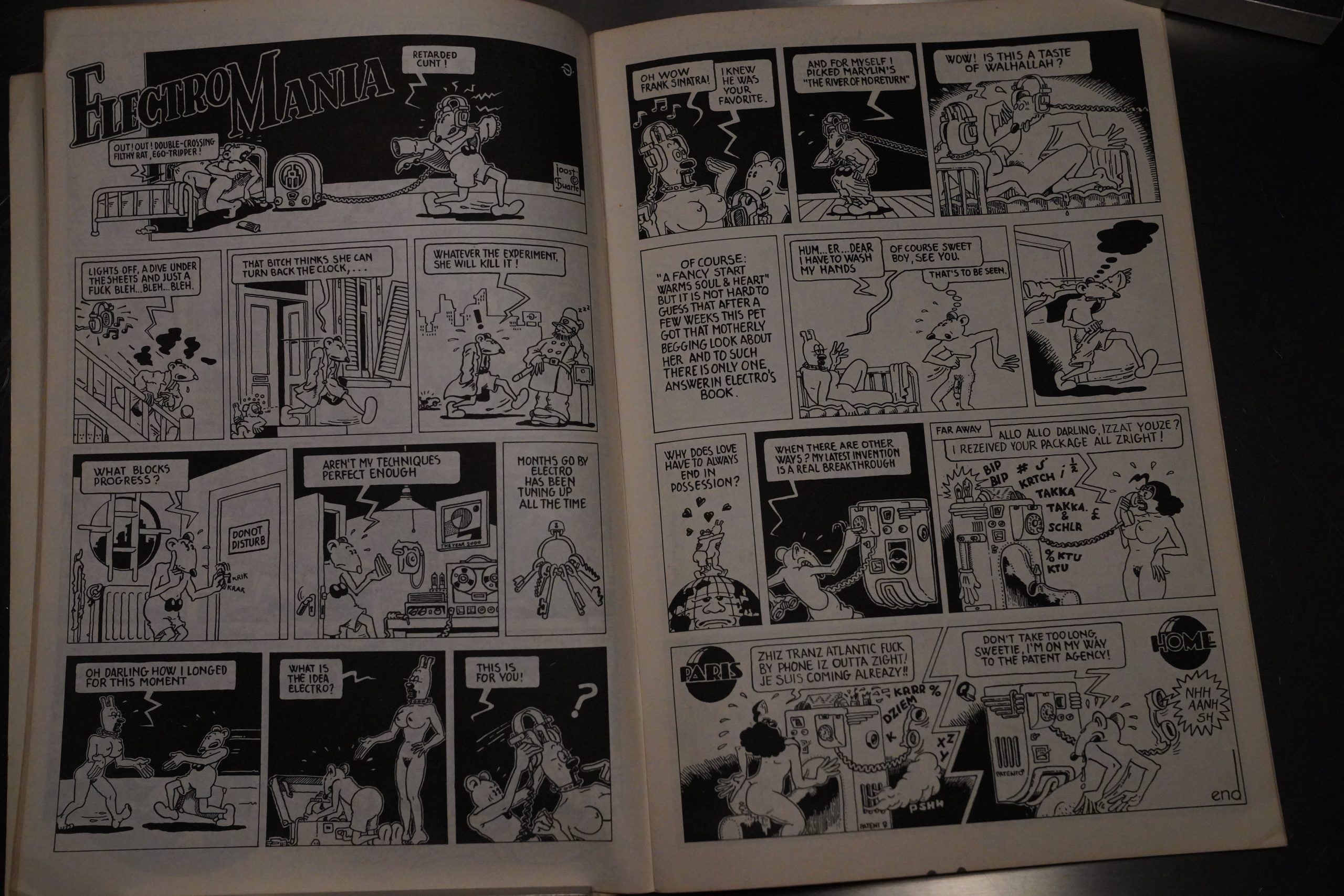 But whaaaa… Joost Swarte? And I don't recall this story from his big collection Is That All There Is? So I guess that wasn't a rhetorical question in the title, but a real one, and the answer is "no"?
Or perhaps I just misremember.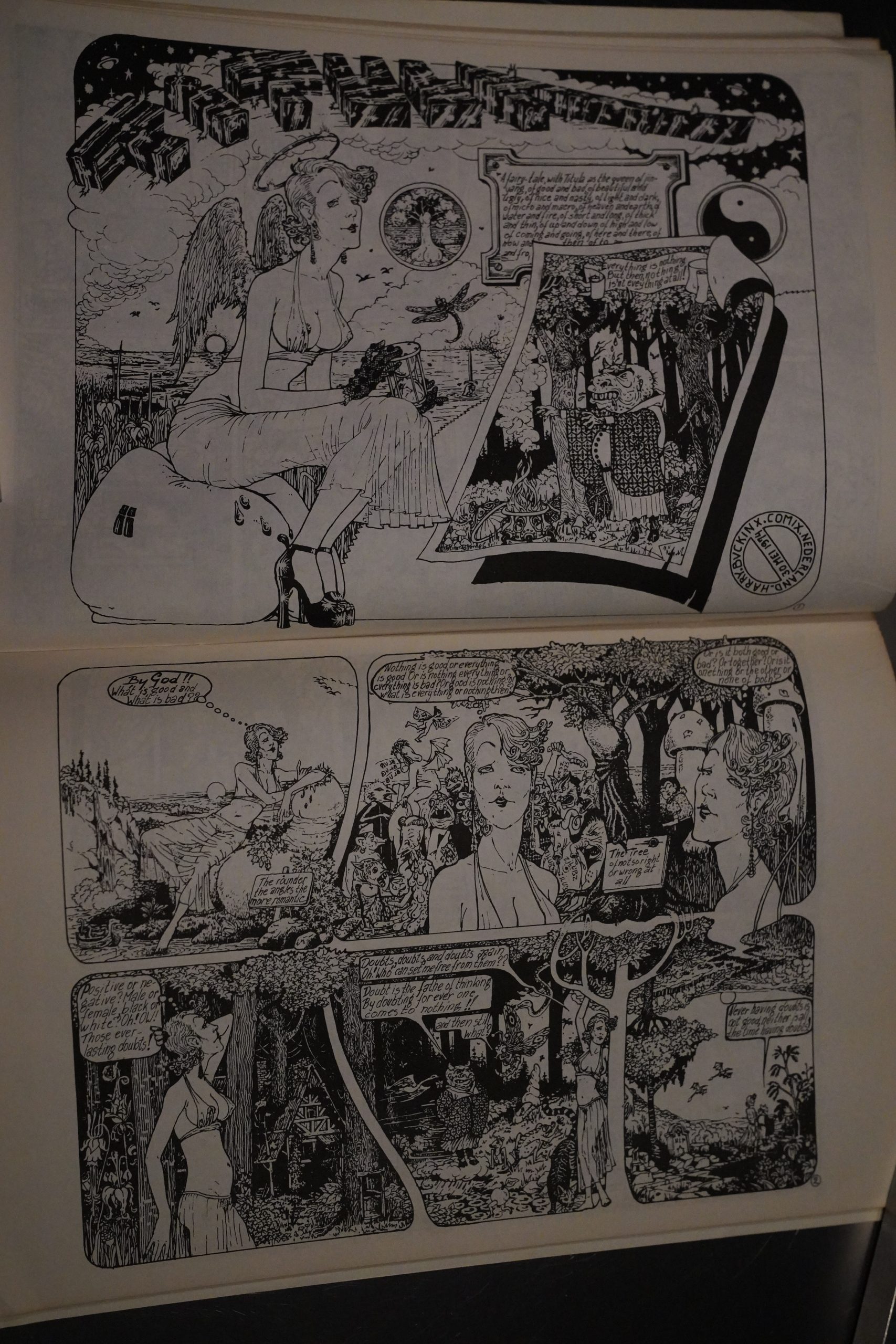 There's a big variety of approaches taken here. Harry Buckinx does a couple of very Art Nouveau things…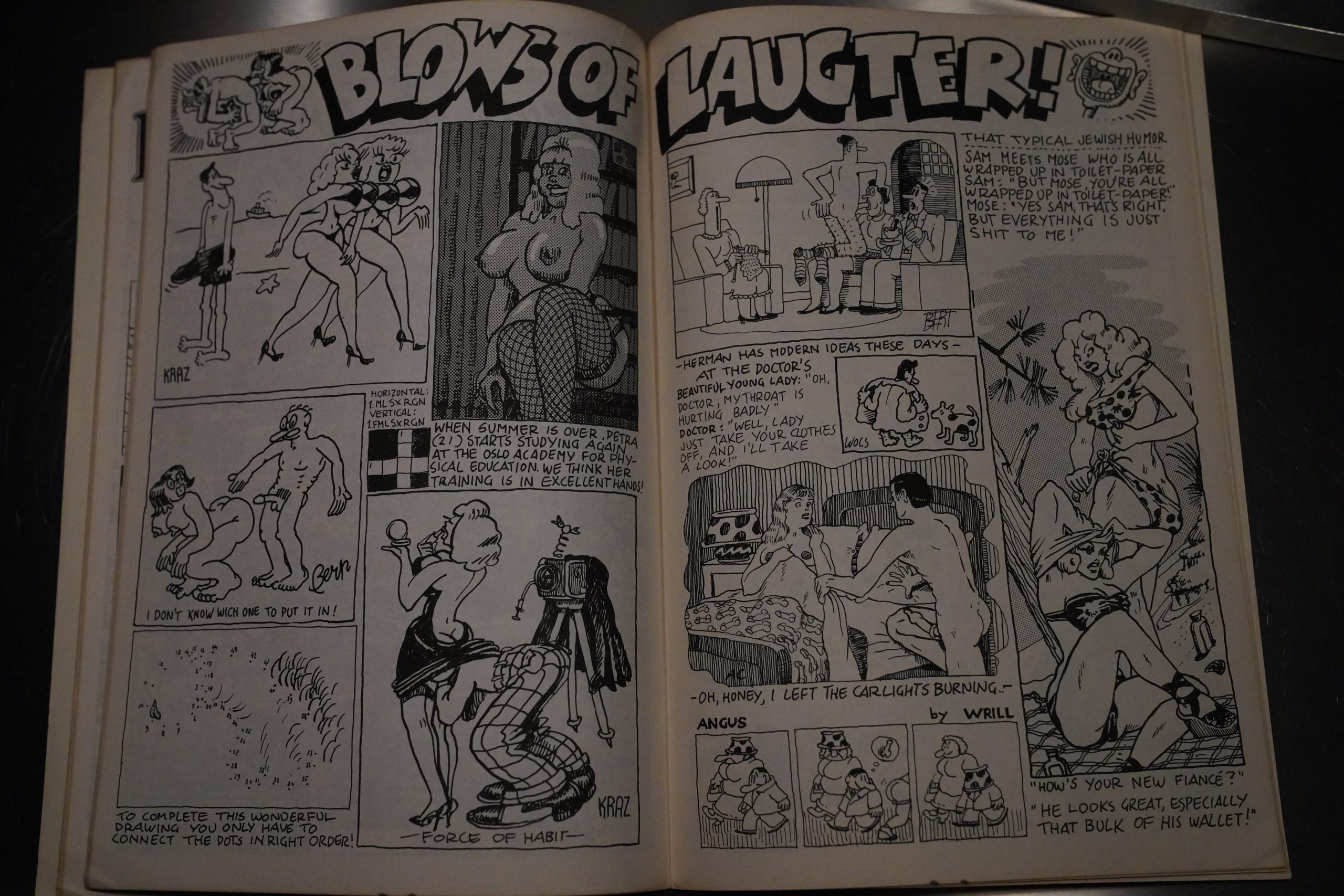 I don't know who did this ("Kraz"? or is that just a parody?) definitely doesn't do Art Nouveau.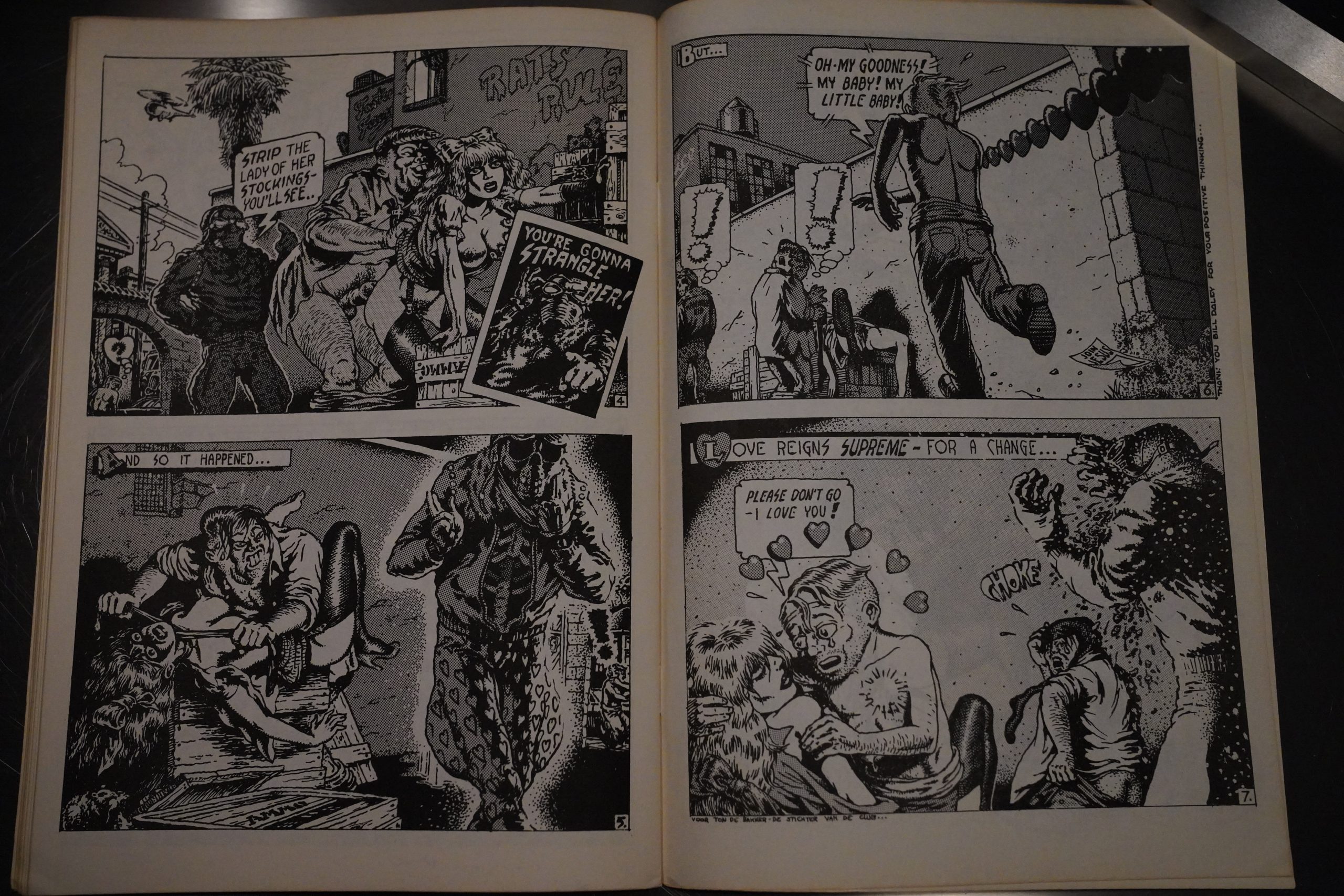 And Peter Pontiac does something that looks like a mash-up between S. Clay Wilson and Rand Holmes.
Even so, it feels like there's some sort of shared aesthetic going on here, somehow. That it, this doesn't feel as disjointed when reading it as it may appear here.
Bill Sherman, in The Comics Journal #37, quite liked it.
Denis Kitchen was interviewed in The Comics Journal #63, page 216:
KITCHEN: well, Dutch Treat was edited by Evert
Geradts. He chose the material. It wasn't a particularly
successful book. I don't think I expected it to be a best-
seller when we did it, but I'd hoped it would do better.
As a way of introducing Dutch artists to this country
I think perhaps it could have been done better. It was
a potpourri, two pages of him, three pages of him, and
perhaps something more substantial by one or two or
three utists would have been better. One Of the artists
there I'm real high on is a fellow named Joost Swarte.
There's a book of his called Modern Art that he did
with Willem—it's a marvelous book and I 'd love to do that
The problem is, it's like being in a candy store •as a
kid with ten cents and wanting every thing, and I wish
I had the means and the resources to Start a whole
series of reprints. Some of the stuff just begs for
translation and there must be—this is the optimist in
me—there must be enough Americans to appreciate that
work to make it possible, but we'll just have to do it
very slowly There are other people besides me who are
interested in doing it, so I think slowly but surely
there is going to be furtper cross-pollination. We really
see far less of their good work than they see of ours.
Ah, Geradts edited the book, so I guess that explains why there were so many pages by him in it. OOPS!
This is the forty-first post in the Entire Kitchen Sink blog series.