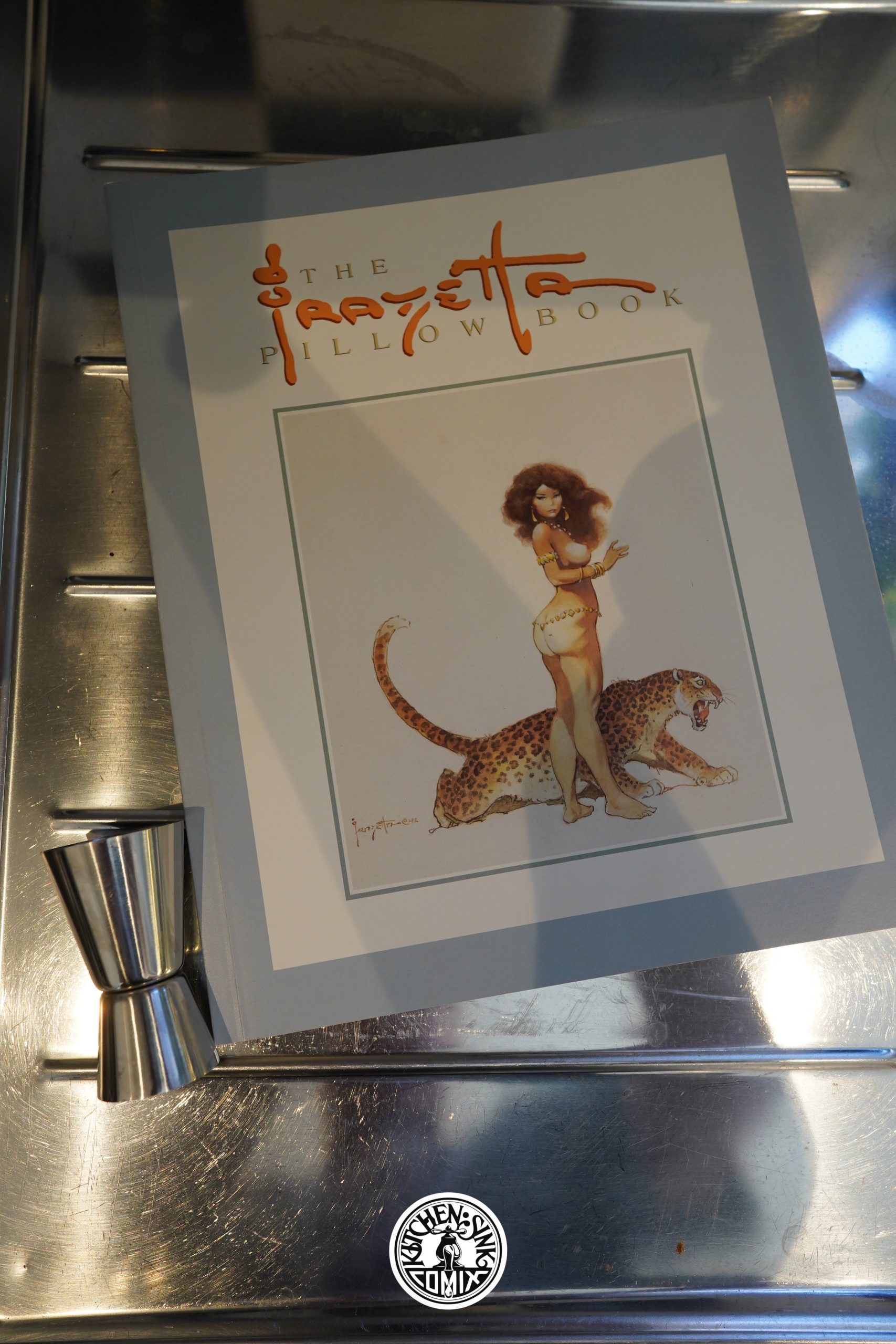 The Frazetta Pillow Book (1993) by Frank Frazetta
Ellie Frazetta sort of explains the concept behind the book…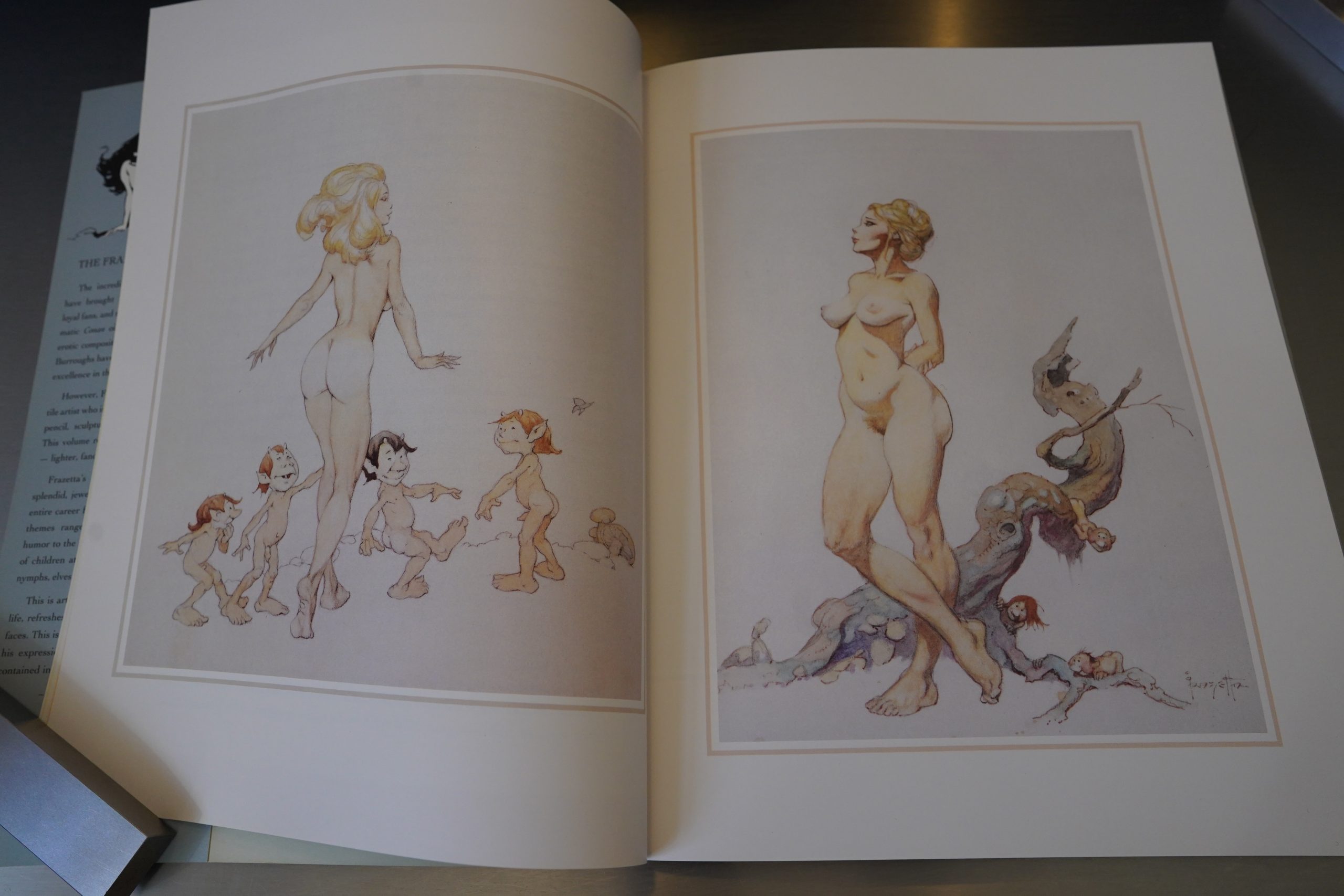 The concept is porn? Right? Right?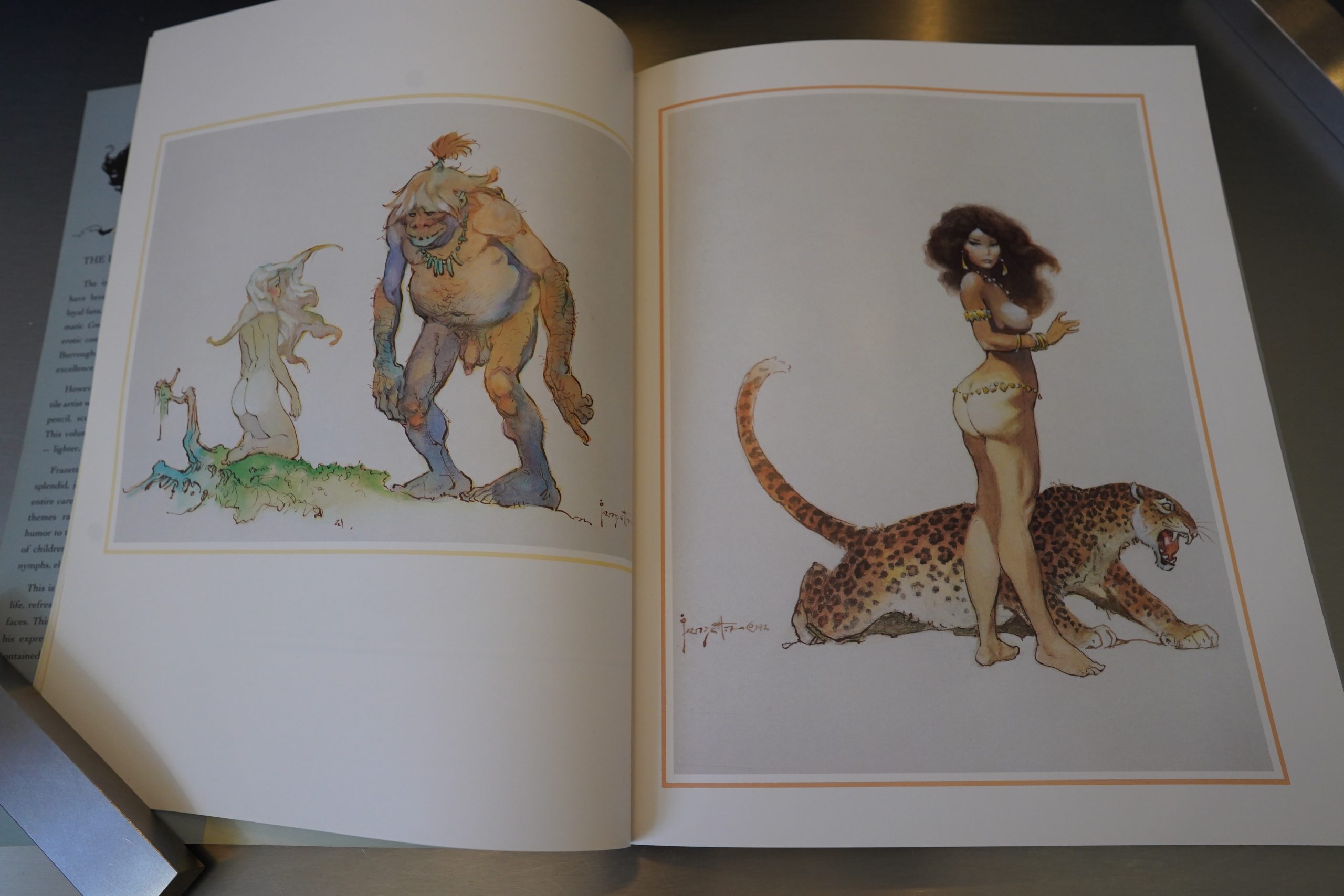 Anyway, what we get is a bunch of drawings of nude and semi-nude people hanging out, instead of what Frazetta is mostly known for — semi-nude people fighting other semi-nude people.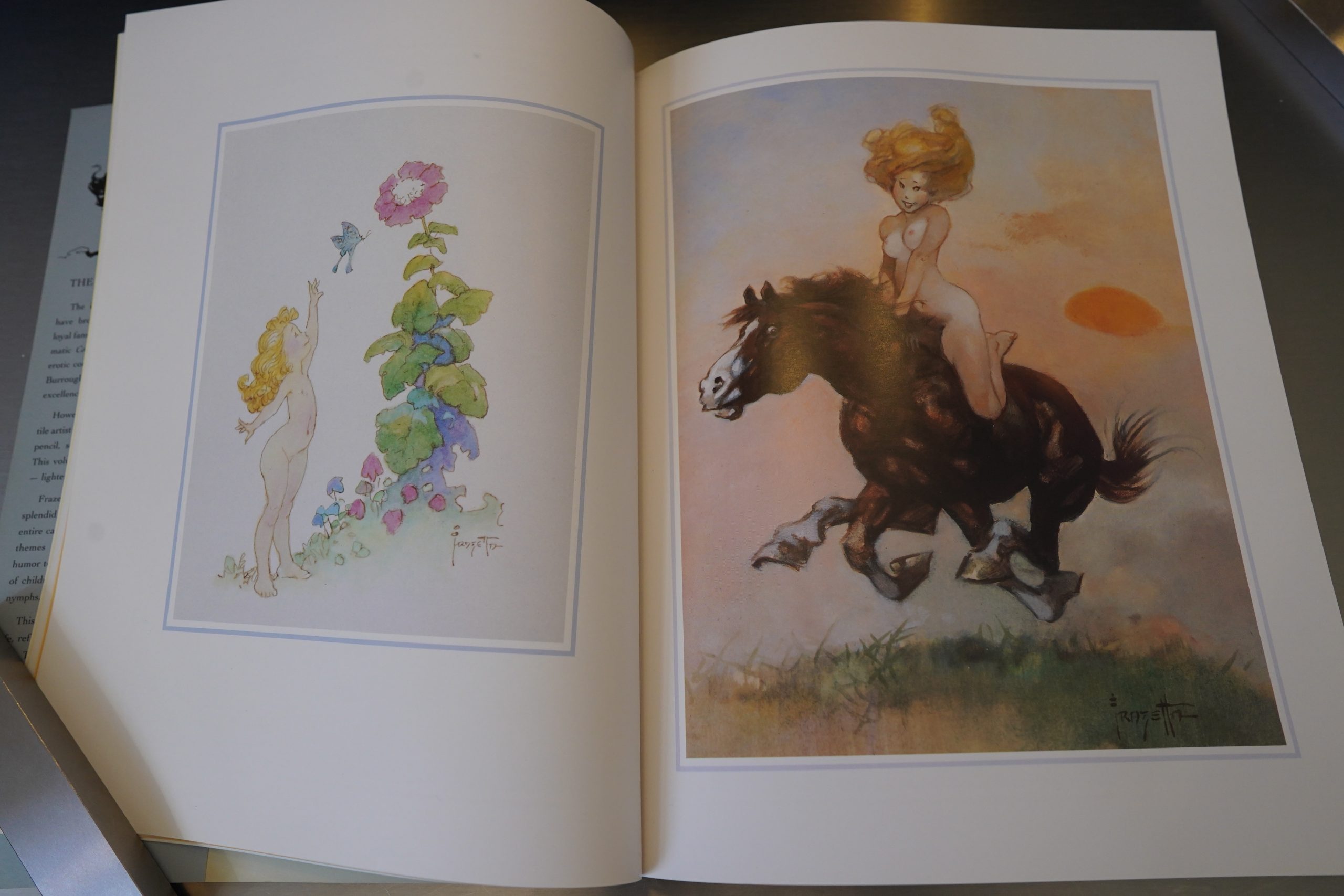 Heh. That's a nice version of The Death Dealer.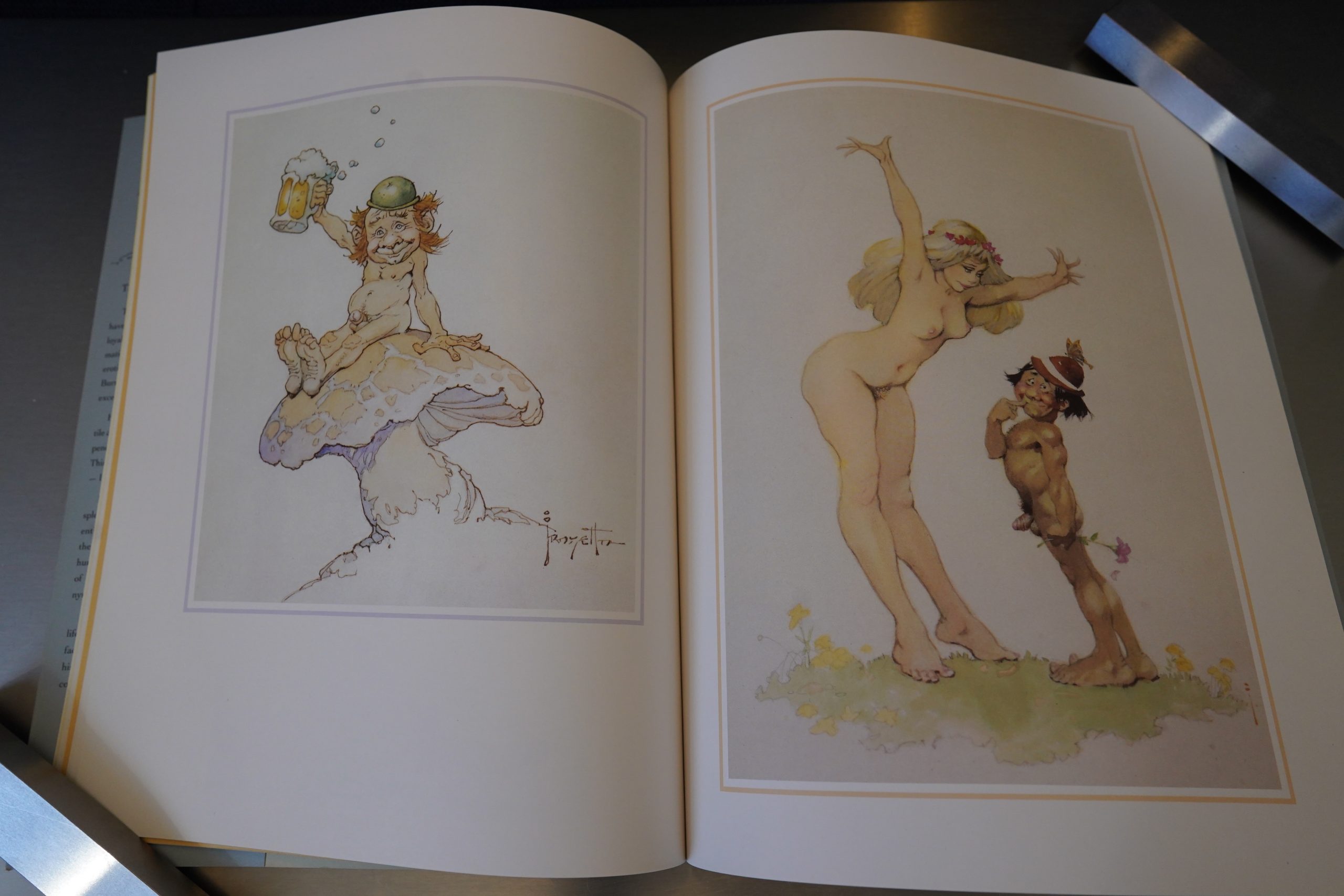 It's a fun book — if you're a Frazetta fan, you're bound to be amused by the artwork.
I consider Frank Frazetta one of the great modern day painters, though I suppose he'll never be considered as a master, just because of his subject matter.
This is the two hundred and thirty-second post in the Entire Kitchen Sink blog series.