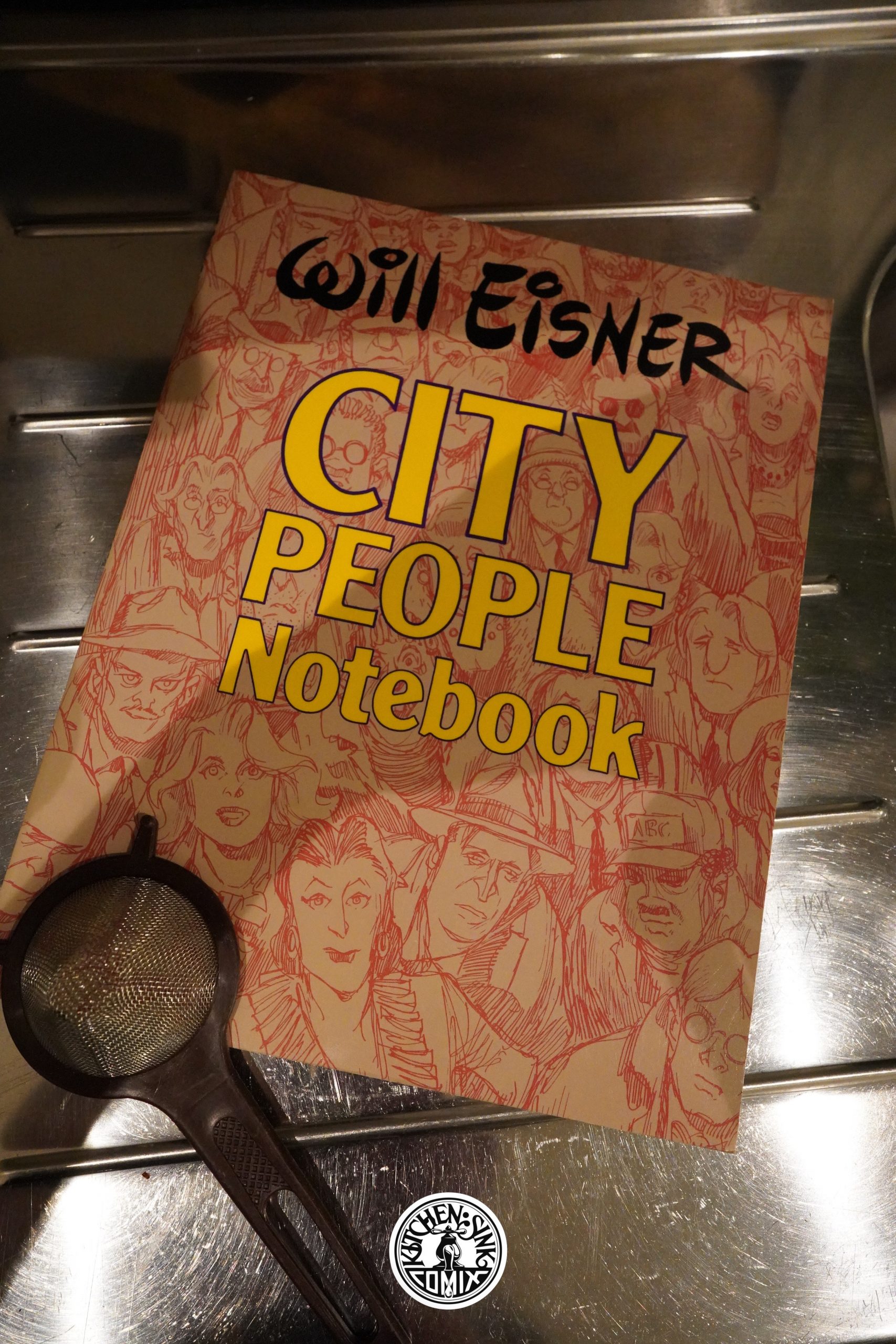 City People Notebook (1989) by Will Eisner
That's not a cover that screams "buy me" now is it? W W Norton went with a quite different approach: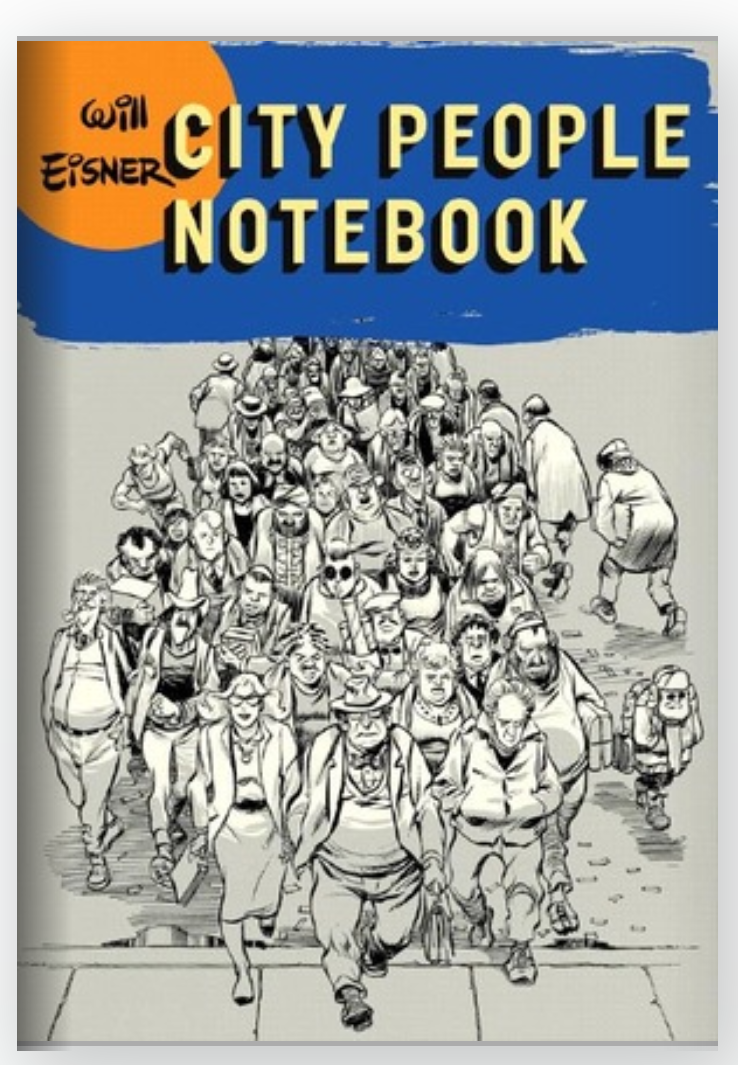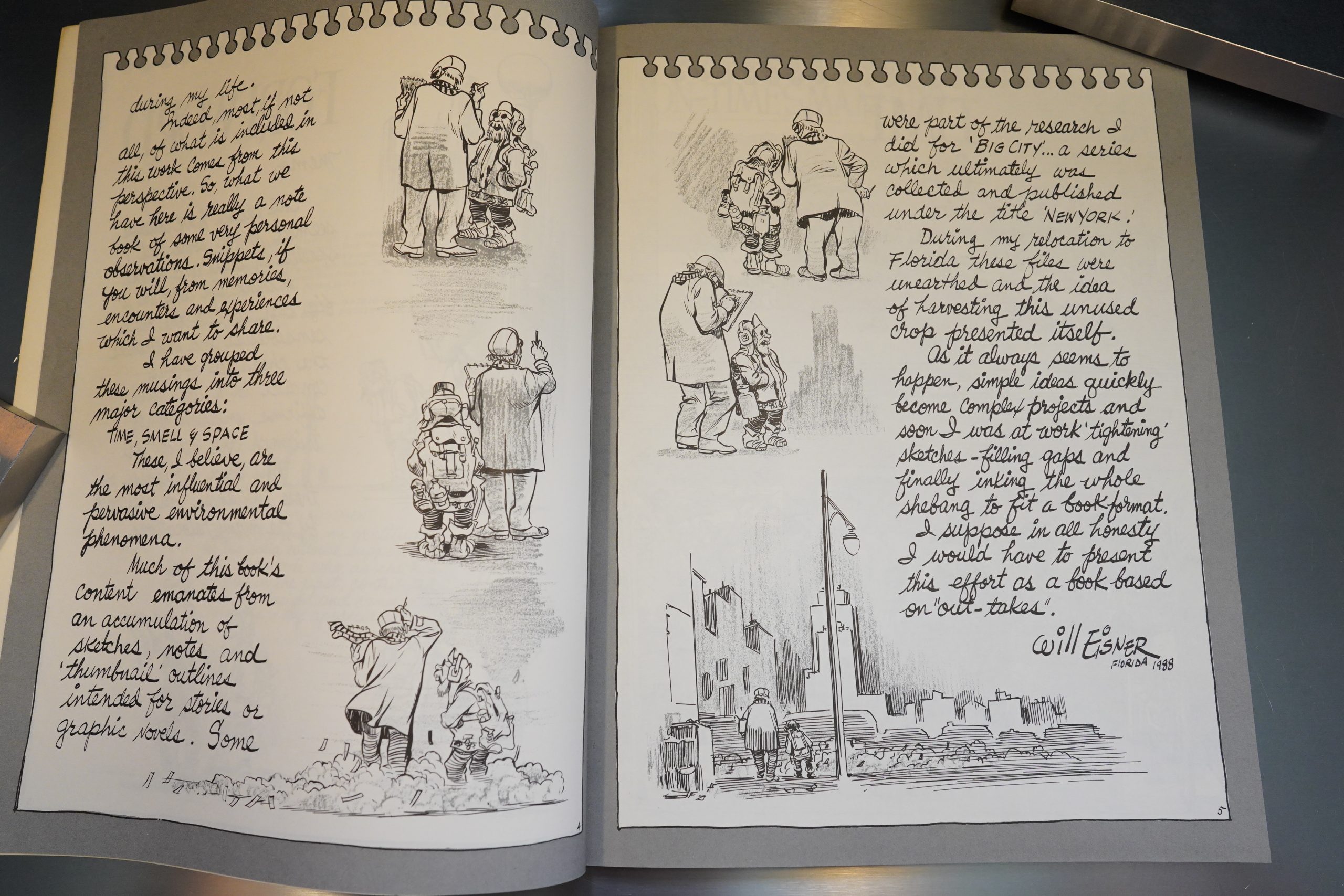 But on the other hand, this is a pretty unassuming collection of odds and ends (sourced from a notebook the Eisner was keeping while writing the New York Big City book), so perhaps the original cover is more honest.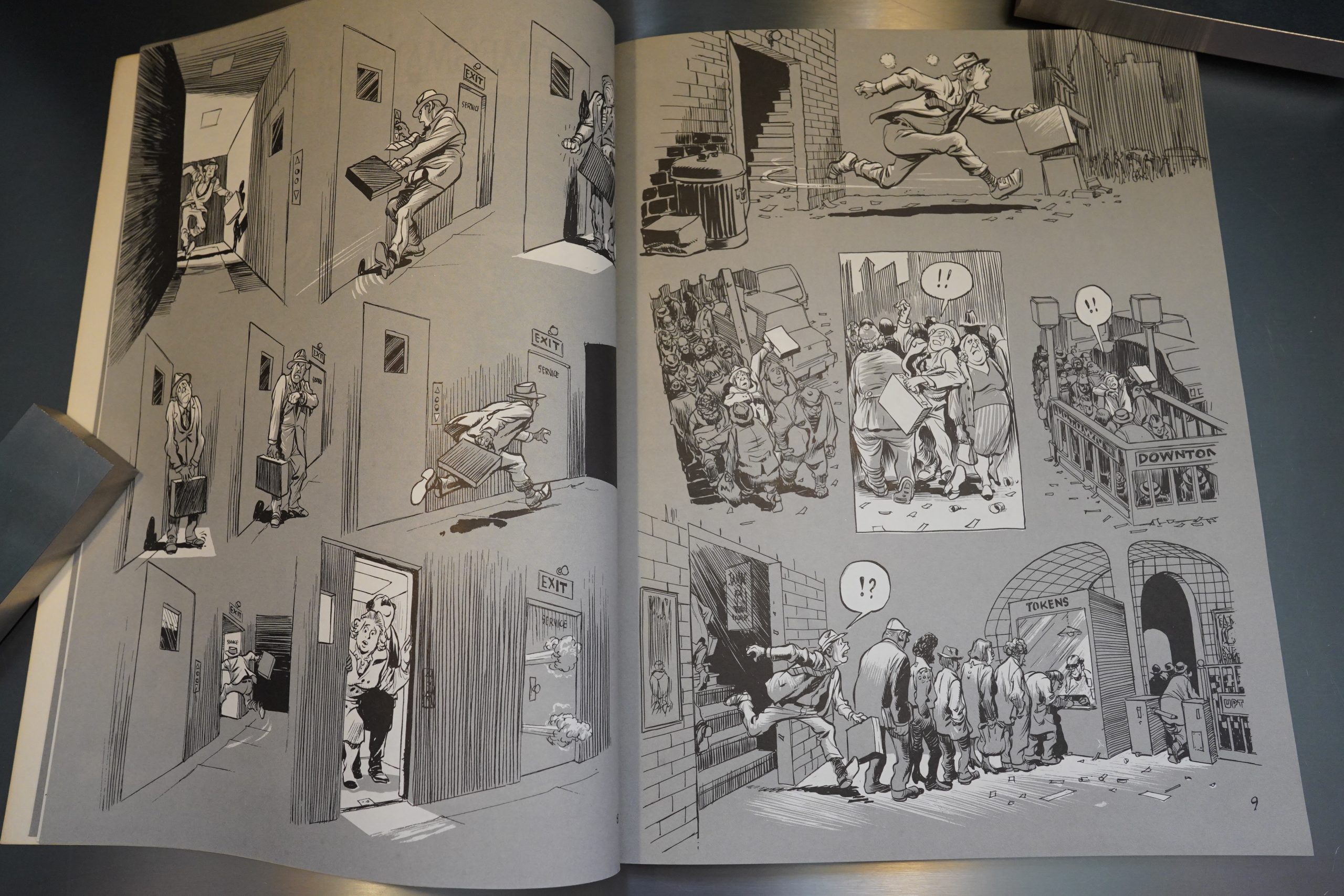 And this is, indeed, just a series of vignettes, arranged by theme. The artwork's pretty great — even if this is a "notebook", Eisner's spent a lot of effort on the artwork.
The stories, however, are mostly "ironic" in a way that even Alanis Morrisette would deign to feature in a song. Here's a typical one: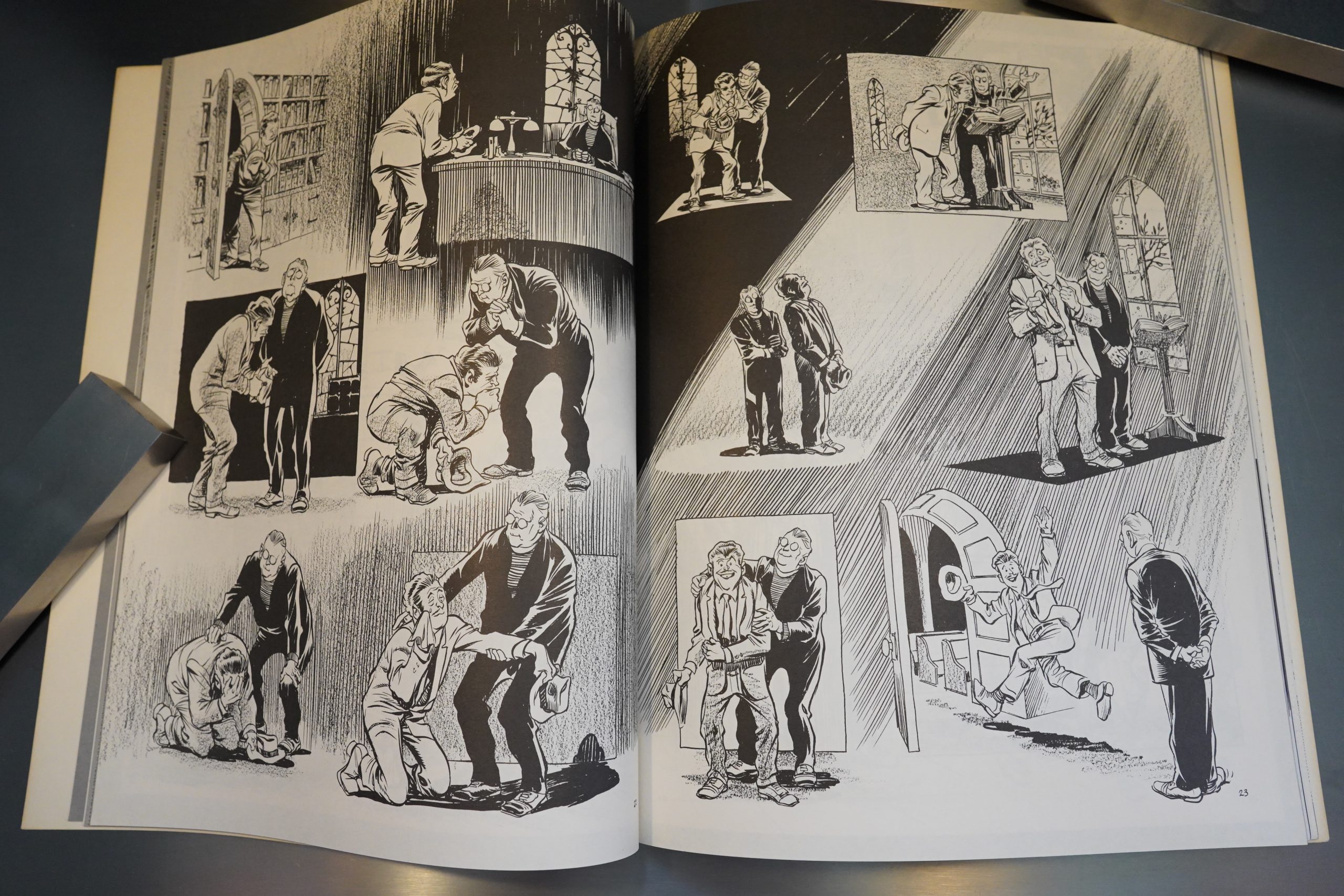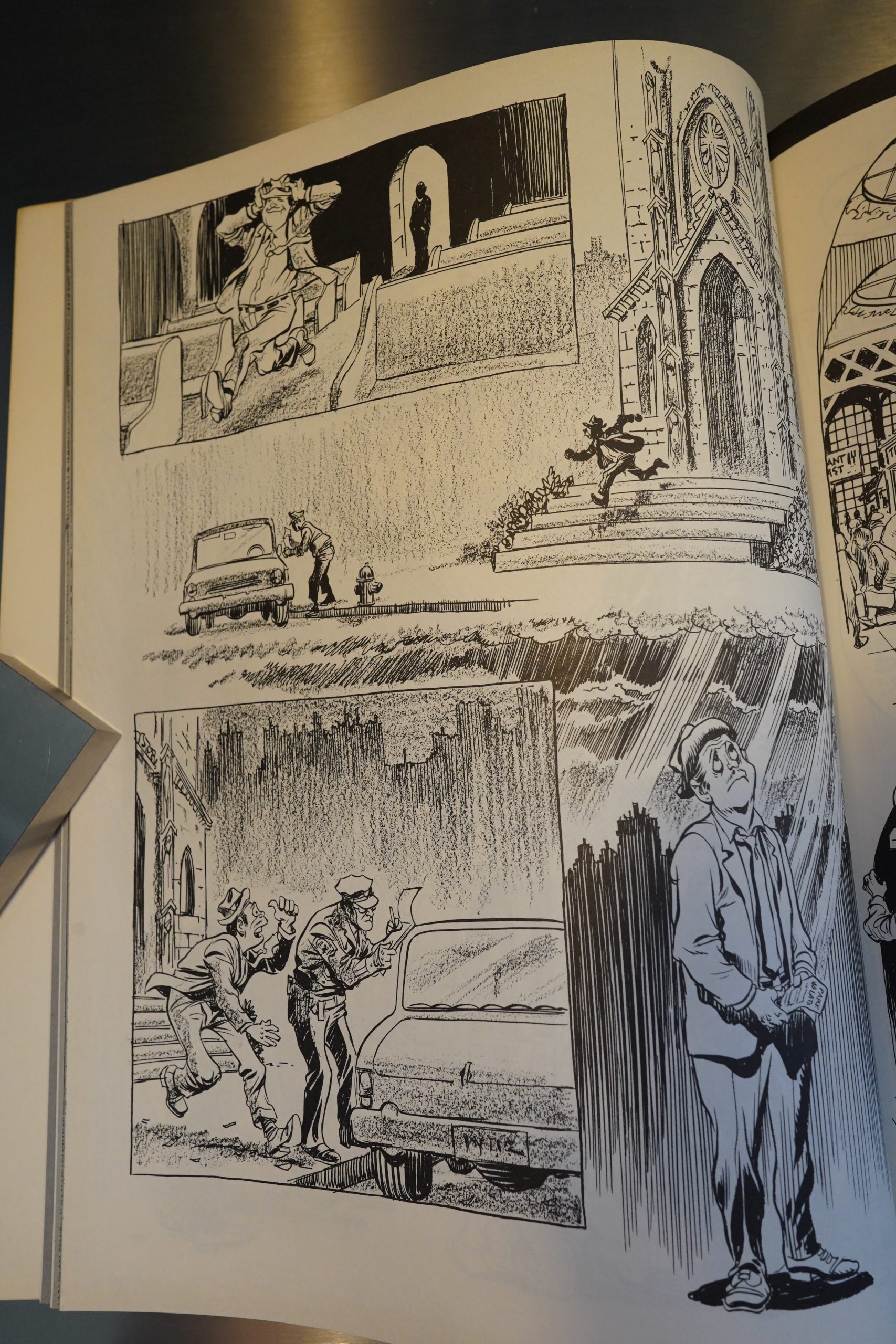 Don't you think?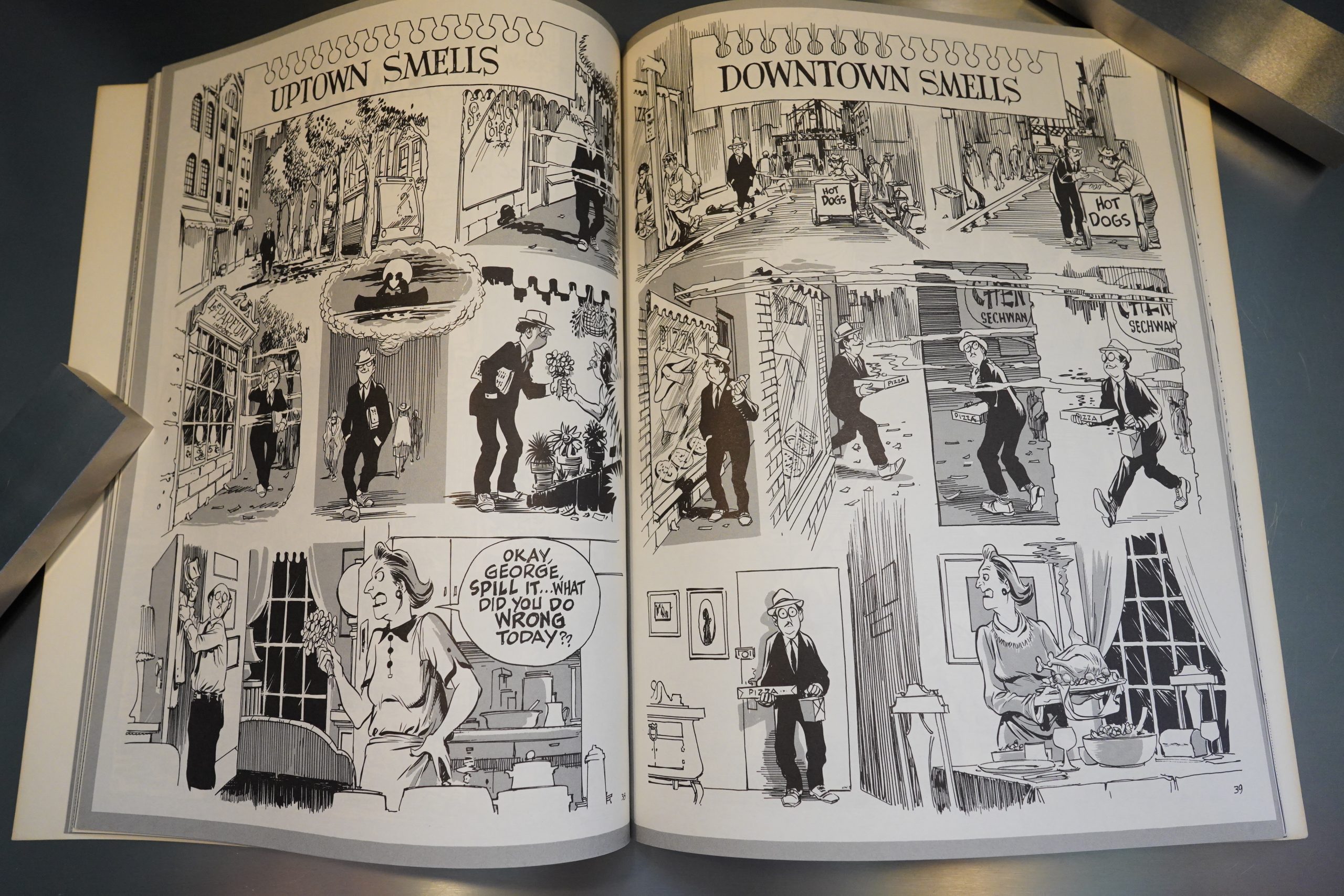 Except the ones that read more like rejected pitches for Mad Magazine.
Robert Rowe writes in Amazing Heroes #166, page 60:
City People Notebook is a collection
of vignettes and assorted observations
of life in the big city. As any regular
reader of The Spiritknows, Eisner is
a master at evoking atmosphere. His
skill at visual characterization is also
immense. These assets are on full dis-
play here. Eisner's current drawing
style is agreeably loose;and the tone
work is just terrific.
The pieces are mostly humorous,
with a few serious ones included for
balance. Eisner has a keen yen for city
truths, and few who have experienced
urban life will come away from this
book without recognizing themselves
or someone they know in it.
This album would make a wonder-
ful gift for the non-comics reader in
your life. A signed hardcover edition
is also available, according to the
cover copy.
Highly recommended.
GRADE: NEAR MINT
Eisner is interviewed in The Comics Journal #267, page 128:
KAPLAN: Although, were published in Mad
once believe rbrough Nick [Meglin], right?
EISNER: I don't know if I was, I might have
been. I never worked for Mad. People are
always identifying me with Mad. Actually,
I never did. I was a good friend of Harvey
Kurtzman, When he started Mad, and in
The Spirit, I did a couple Of satire pieces that
were very much like what Mad undertook
later on. The Spirit did a satire of a movie,
Of Samson and Delilah we did a seven- page
Story on that. so I think that's probably Why
I seem to have the reputation of being in-
volved with Mad.
KAPLAN: Right, but I seem remember
around 'he rime Of' 89, '90, you had a piece
from one Of your graphic novels 11989′ $ City
People Notebook/ reprinted in Mad.
: See, that was it! I don't remember
actually drawing anything for Mad.
KAPLAN: NO, I don't mean as an artist-for-hire
Or anything.
Heh heh. So Mad actually printed some of this stuff? I guess I was way off base!
This is the one hundred and seventh post in the Entire Kitchen Sink blog series.