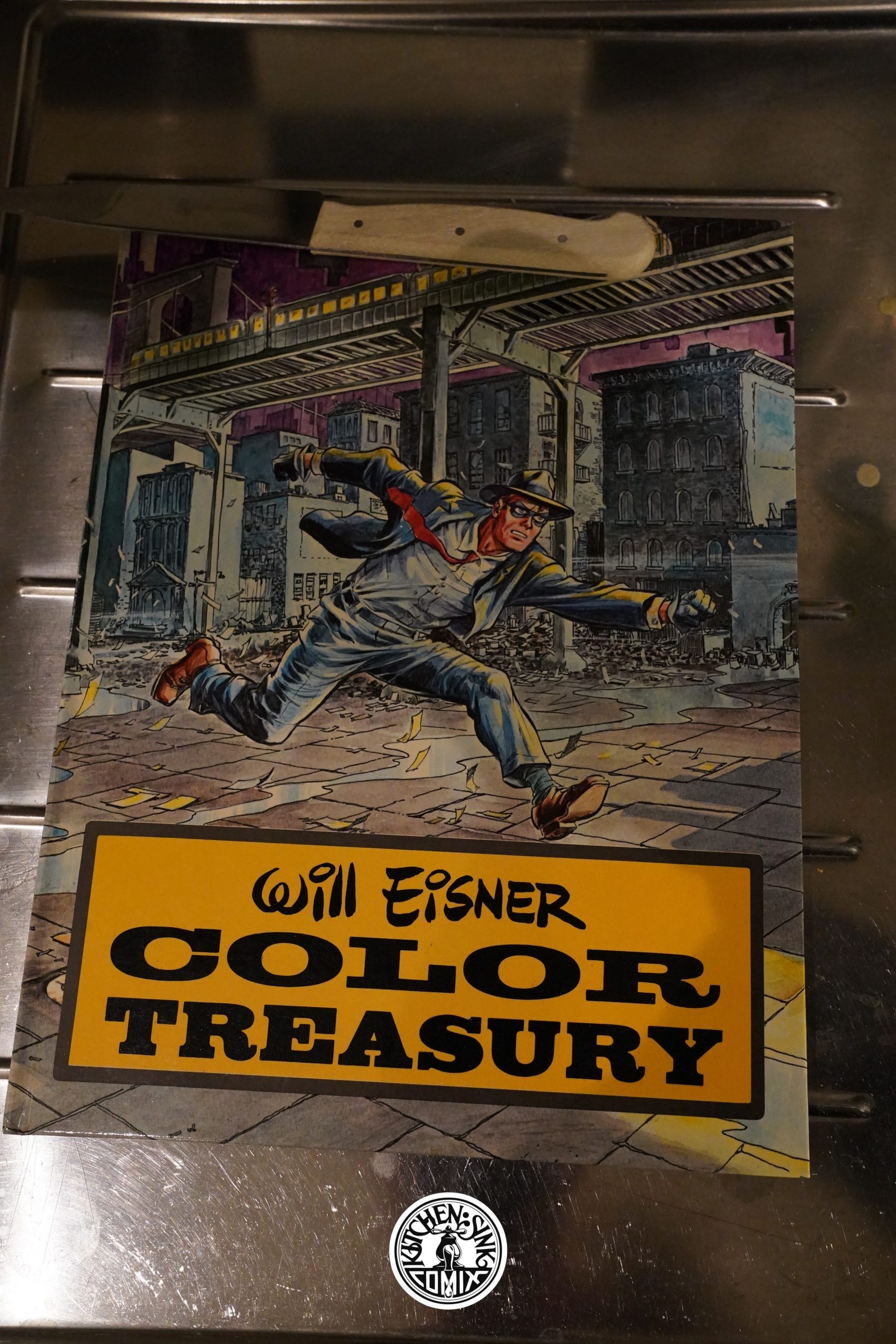 Will Eisner Color Treasury (1981) by Will Eisner
The Underground Comix era of Kitchen Sink Press is basically over, so what were they going to publish now? They were gonna publish a lot of these things: Basically European album-sized books (i.e., big and somewhat thin), and many of them reprinting older comic strips.
Many of these books would be published in a number of different editions: For instance, a super-limited and expensive edition with a sketch inserted, a less limited signed edition, an unlimited hardback edition, and a paperback edition. But that was later.

For now, it's just a single hardback album, and it's even printed in Denmark.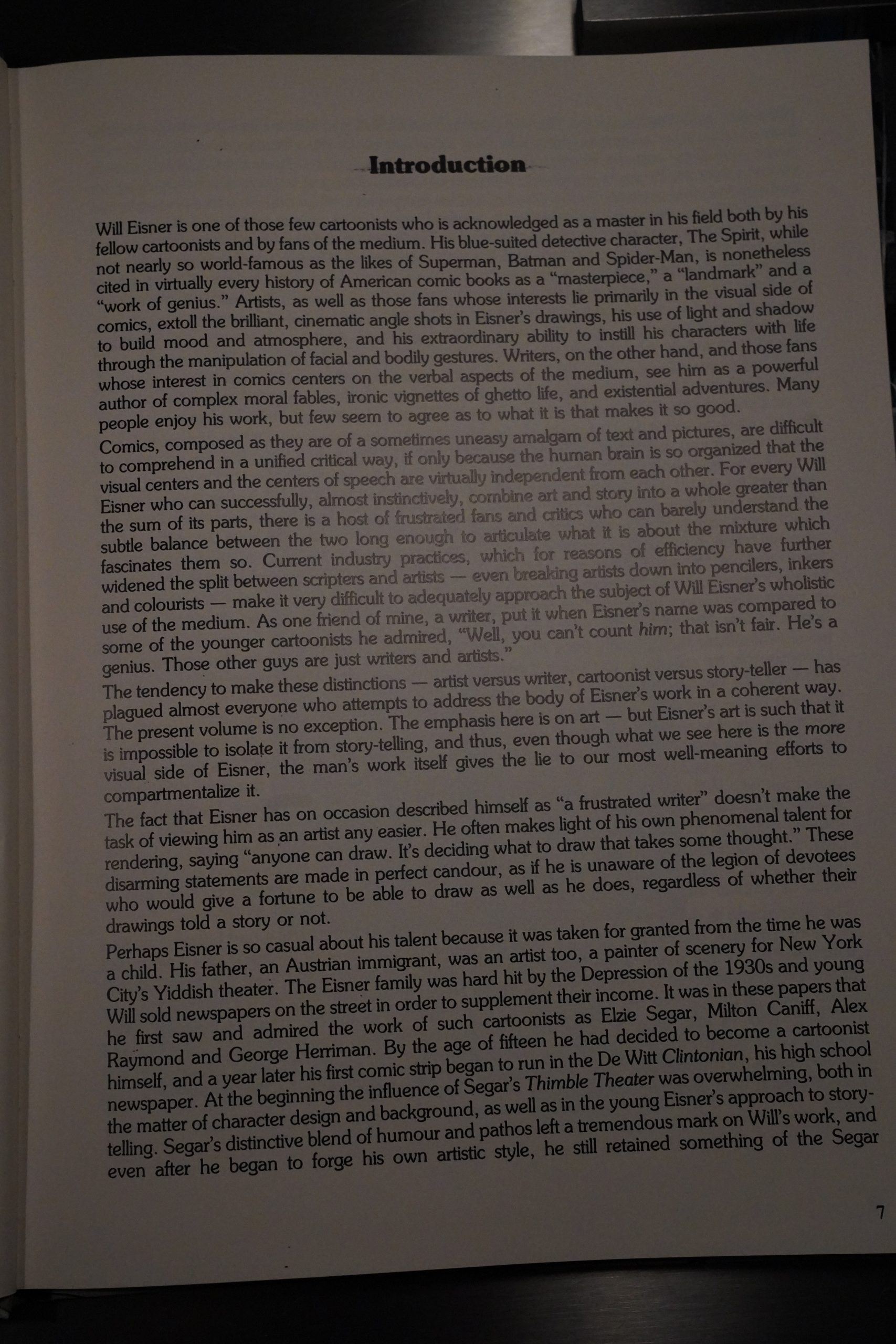 Catherine Yronwode (who worked as Eisner's assistant at the time) writes the introduction and gives a historical overview of Eisner's career in very straightforward terms.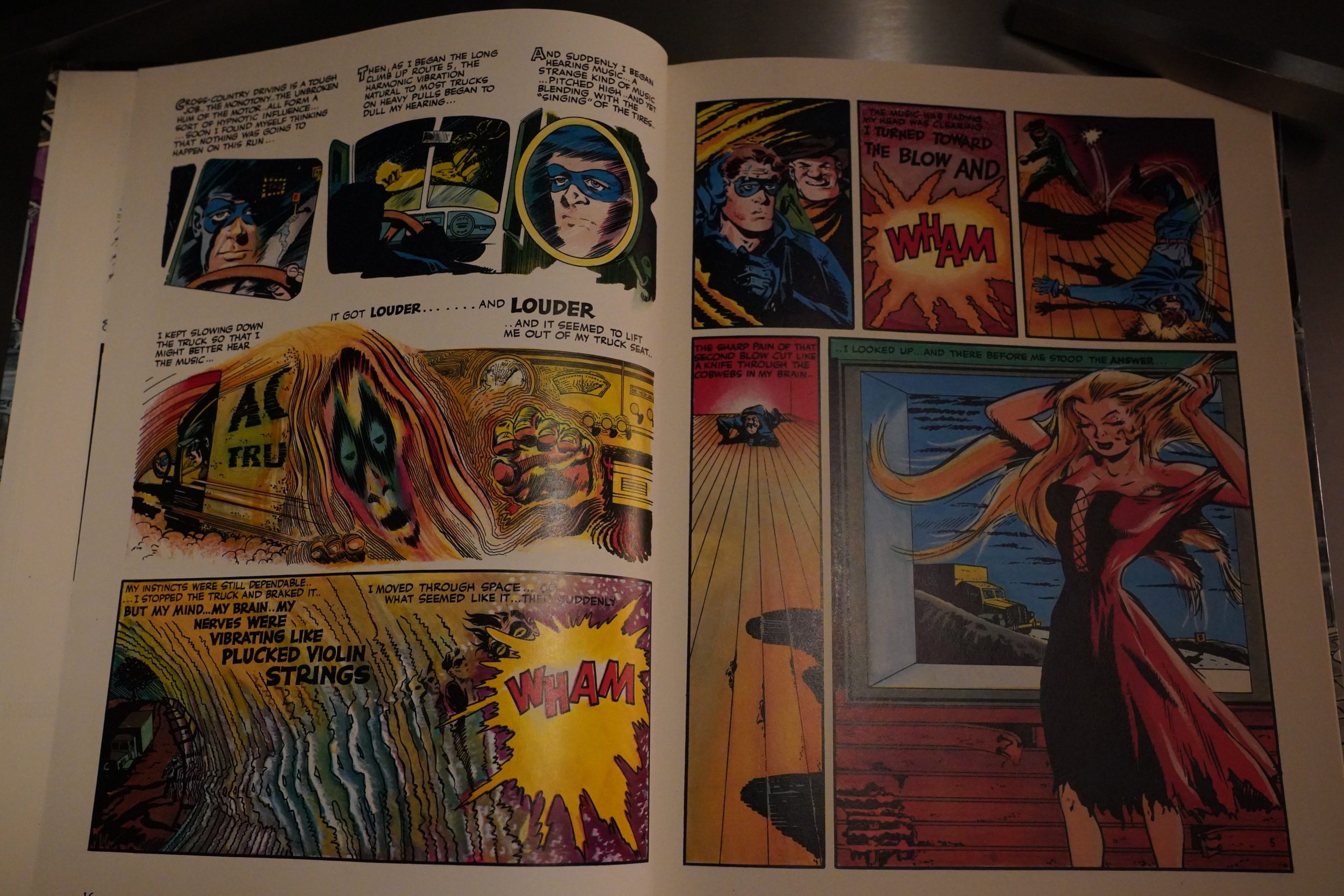 I was a bit sceptical towards this book — it seemed like such a strange, hodge-podge of things. First we get a Spirit story from 1947, and it's been recoloured — or rather, re-painted "by hand", as Yronwode puts it. She didn't specify who painted the colours, but I assume it's Eisner himself. I'm guessing that this story was chosen because it would be fun to apply painted colours to?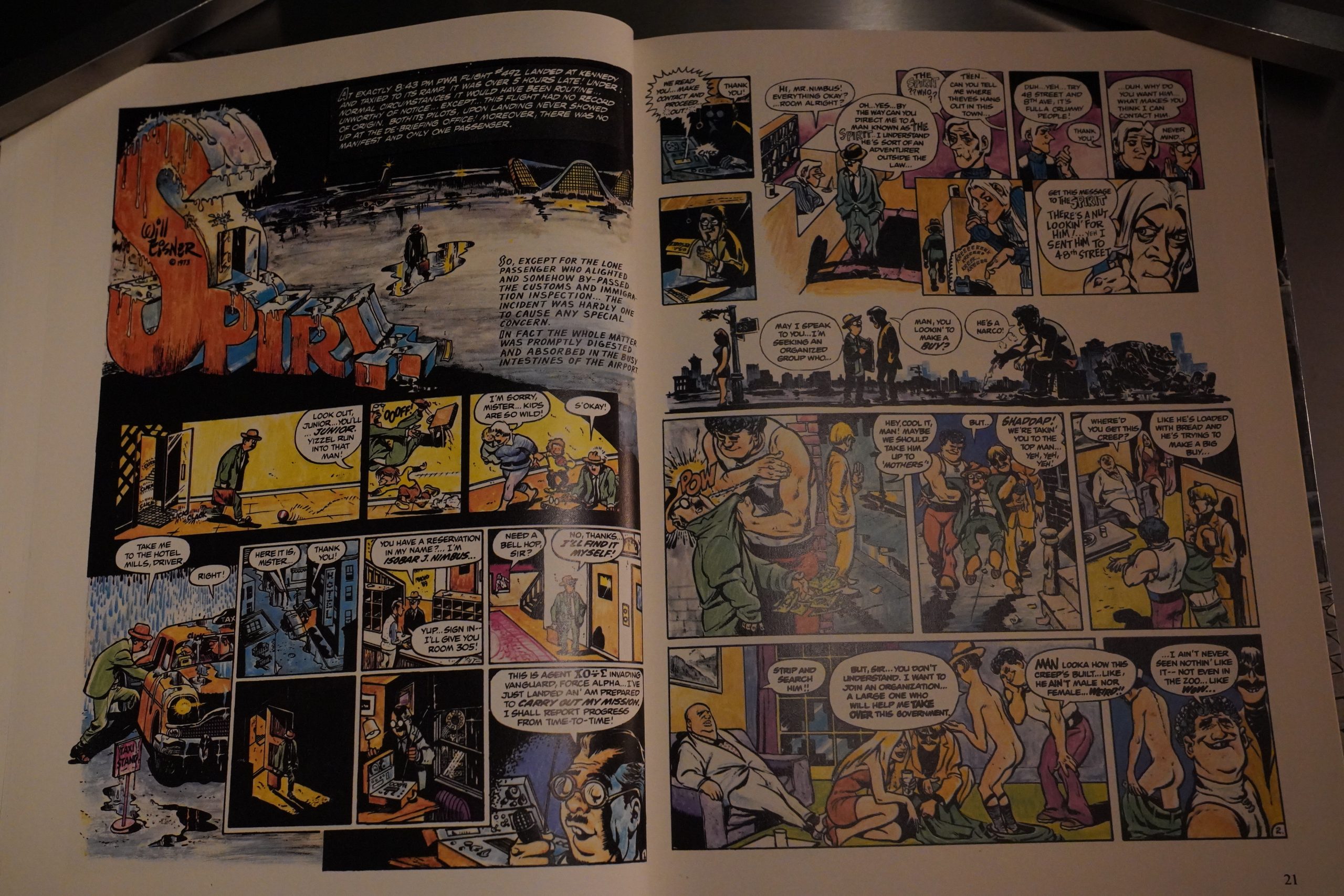 Then we get a five page Spirit story from 1974, which was originally printed in tabloid size (so it's shrunk down a bit here.)
Then we get a whole bunch of covers that were originally done for the Warren Spirit magazine — these had originally been painted (from Eisner's pen and ink artwork) by other artists, but here Eisner redoes them from his own artwork.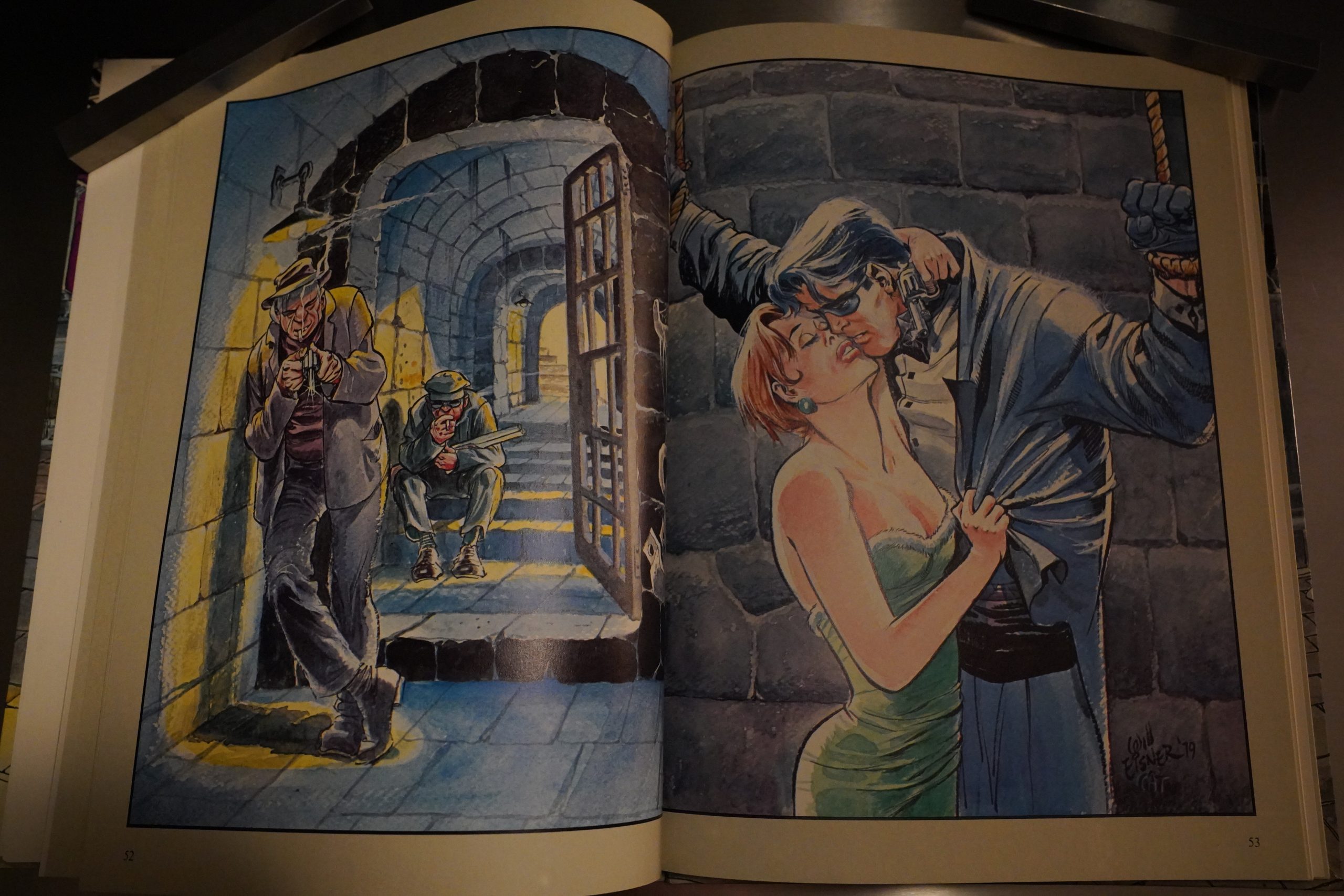 Then we get a reprint of a bunch of covers for the Kitchen Sink Spirit magazine — but without the cover text, which is pretty cool. However, the tight gutters aren't kind to some of these wrap-around covers…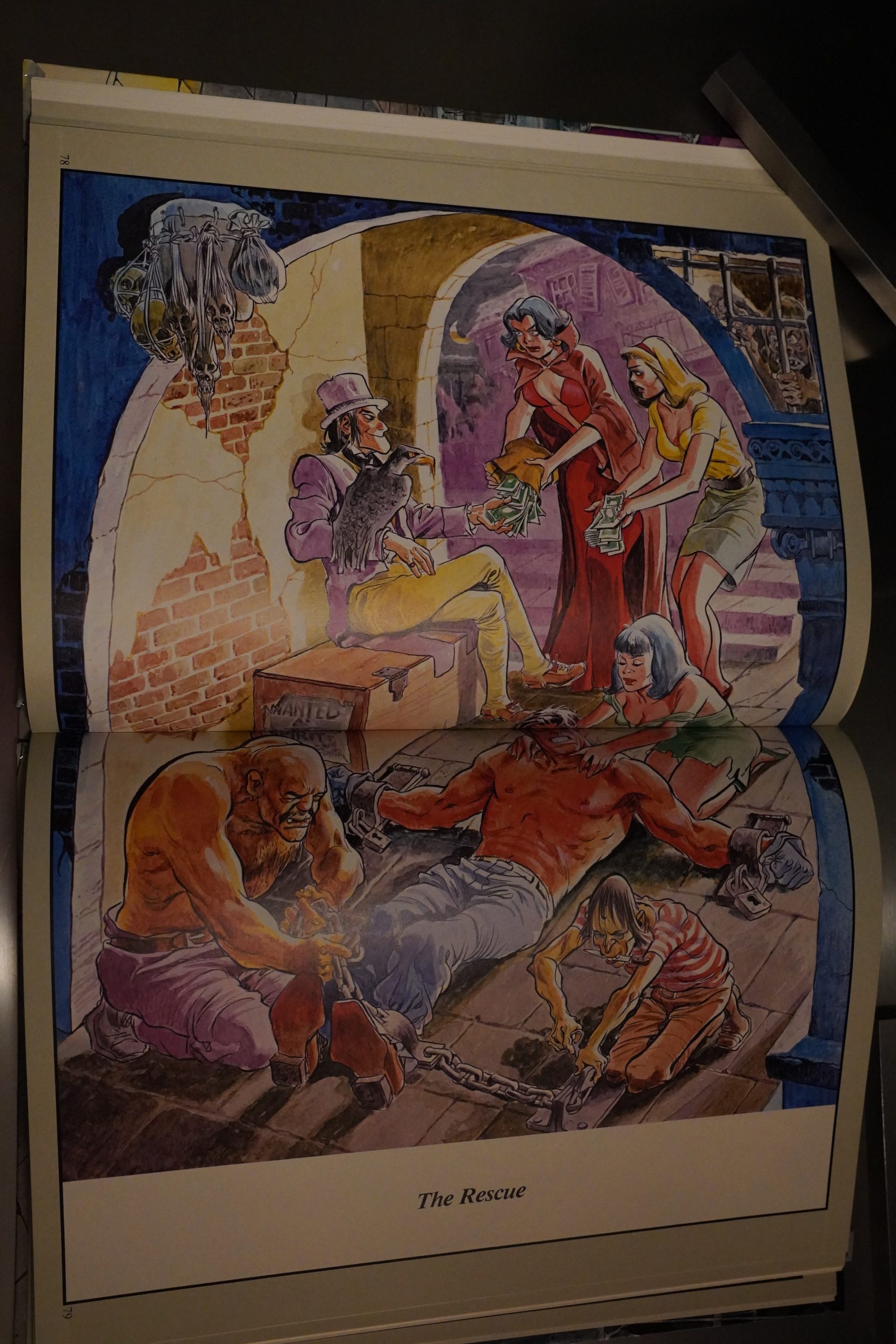 … and even less so to the portfolio (done in the late 70s) that's reprinted here.
But I guess Kitchen got this book printed in Denmark because they could do full colour (as opposed to four colour) reproductions?
This thing really is a treasure, though: I was prepared to be underwhelmed, but it's a really amiable walk through a bunch of nice Eisner artwork. Yronwode's unpretentious texts help a lot here with the enjoyment: I've read so many books like this that have been ruined by gushing, over-the-top text pieces, but Yronwode gets it completely right, as usual.
It feels pretty special, and it's a fun thing to read.
This is the fifty-ninth post in the Entire Kitchen Sink blog series.