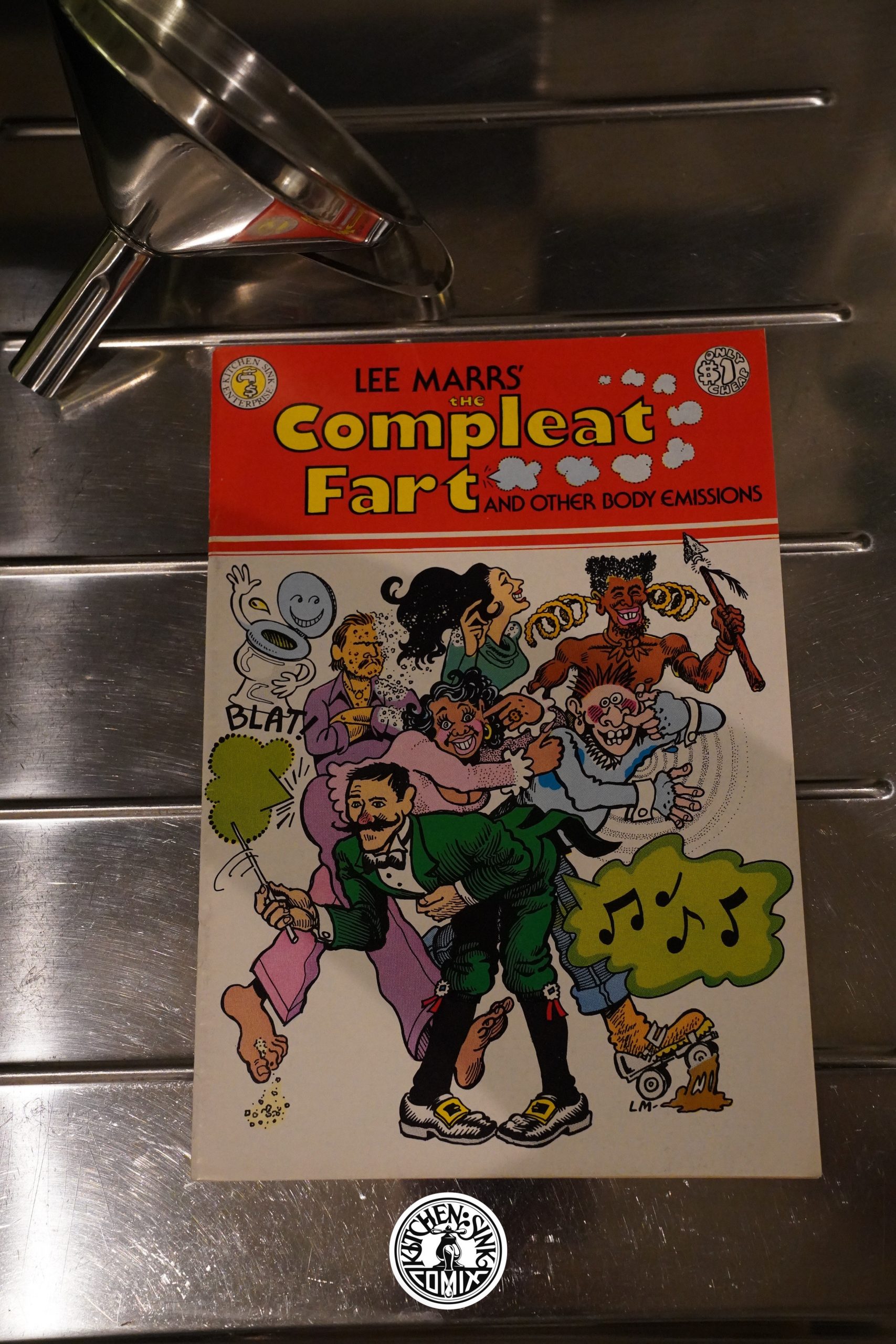 The Compleat Fart & Other Body Emissions (1976) #1 by Lee Marrs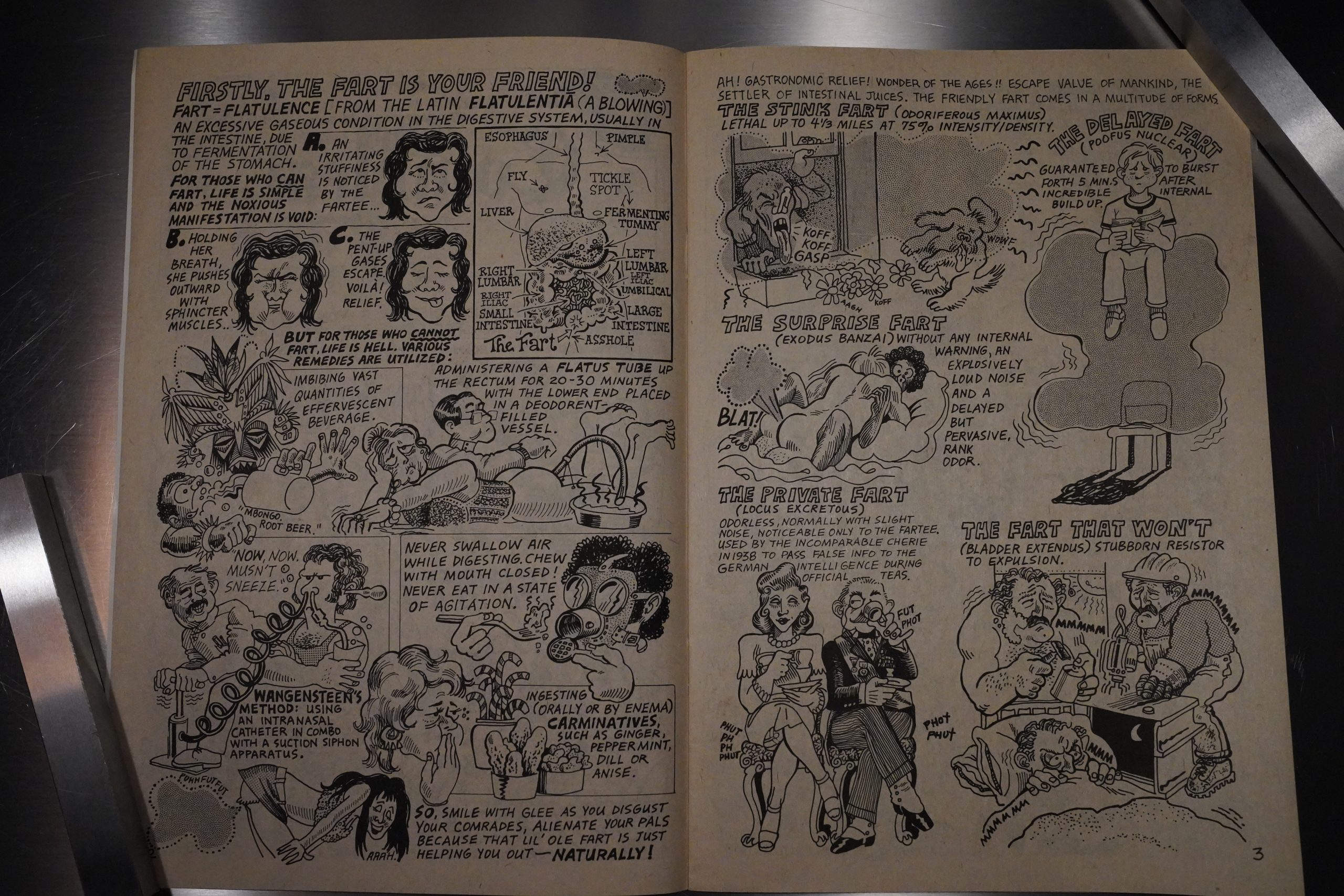 This is a book with a singular vision. It's all about bodily emissions. Farts get a thorough coverage…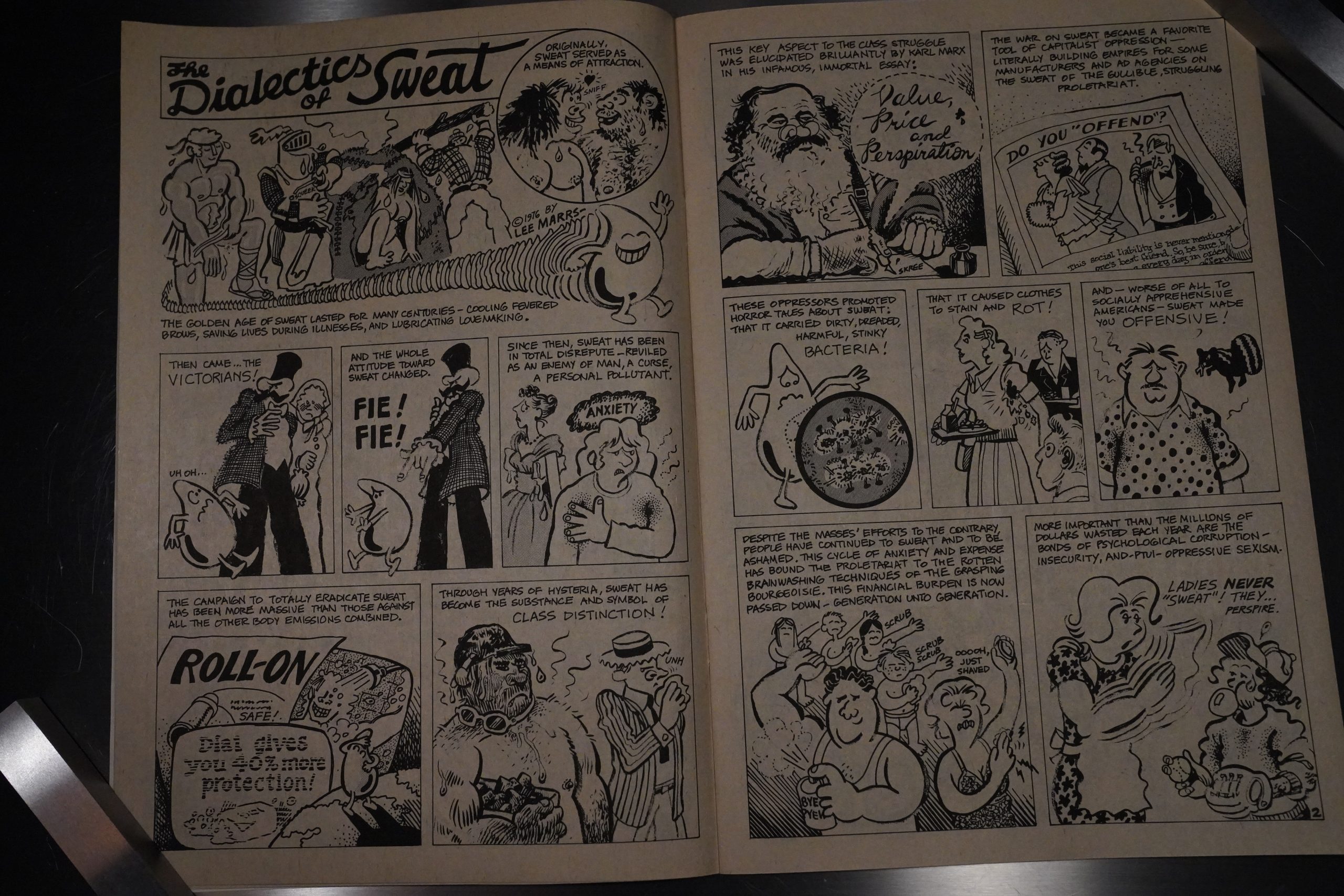 … but there's also sweating…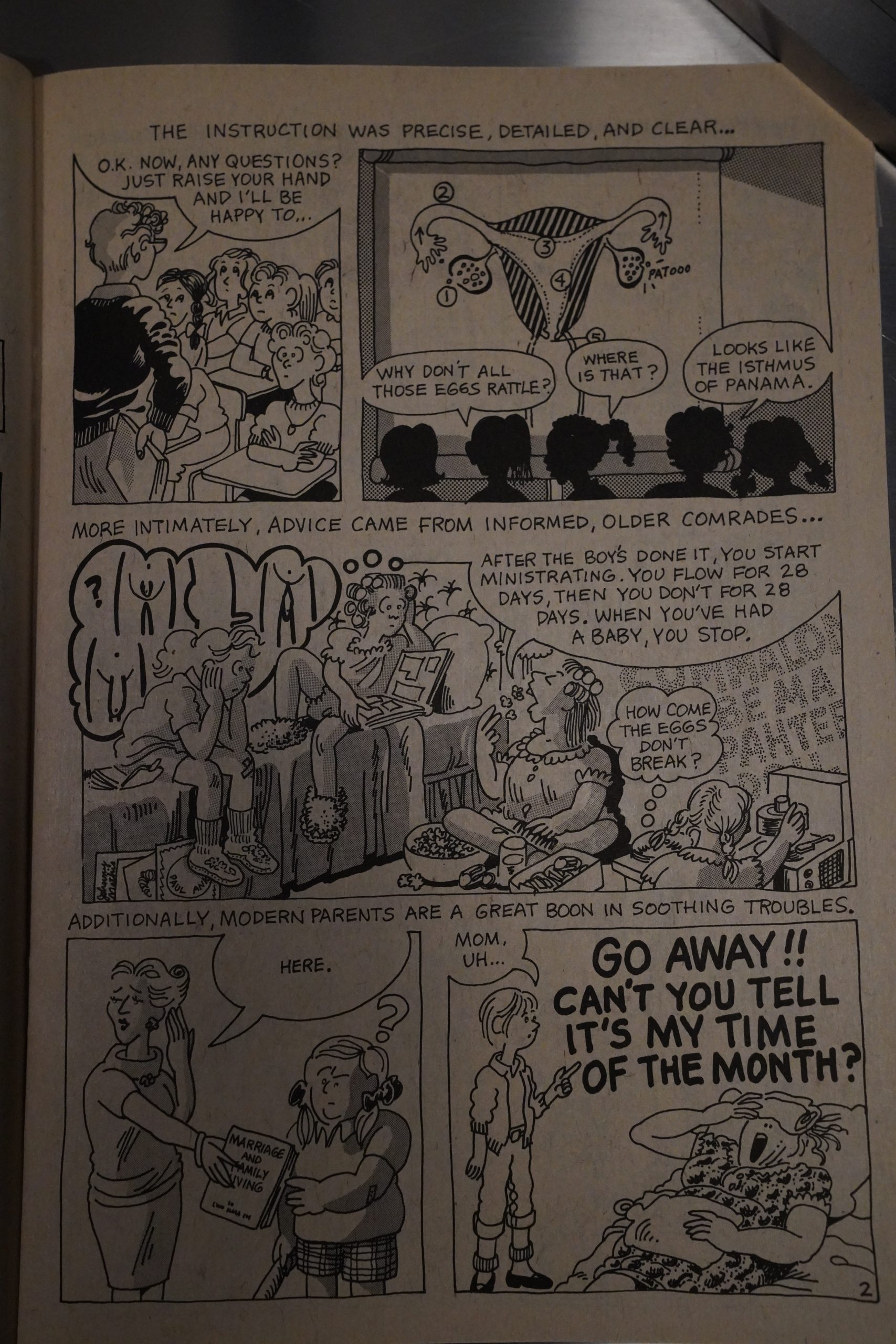 … menstruation …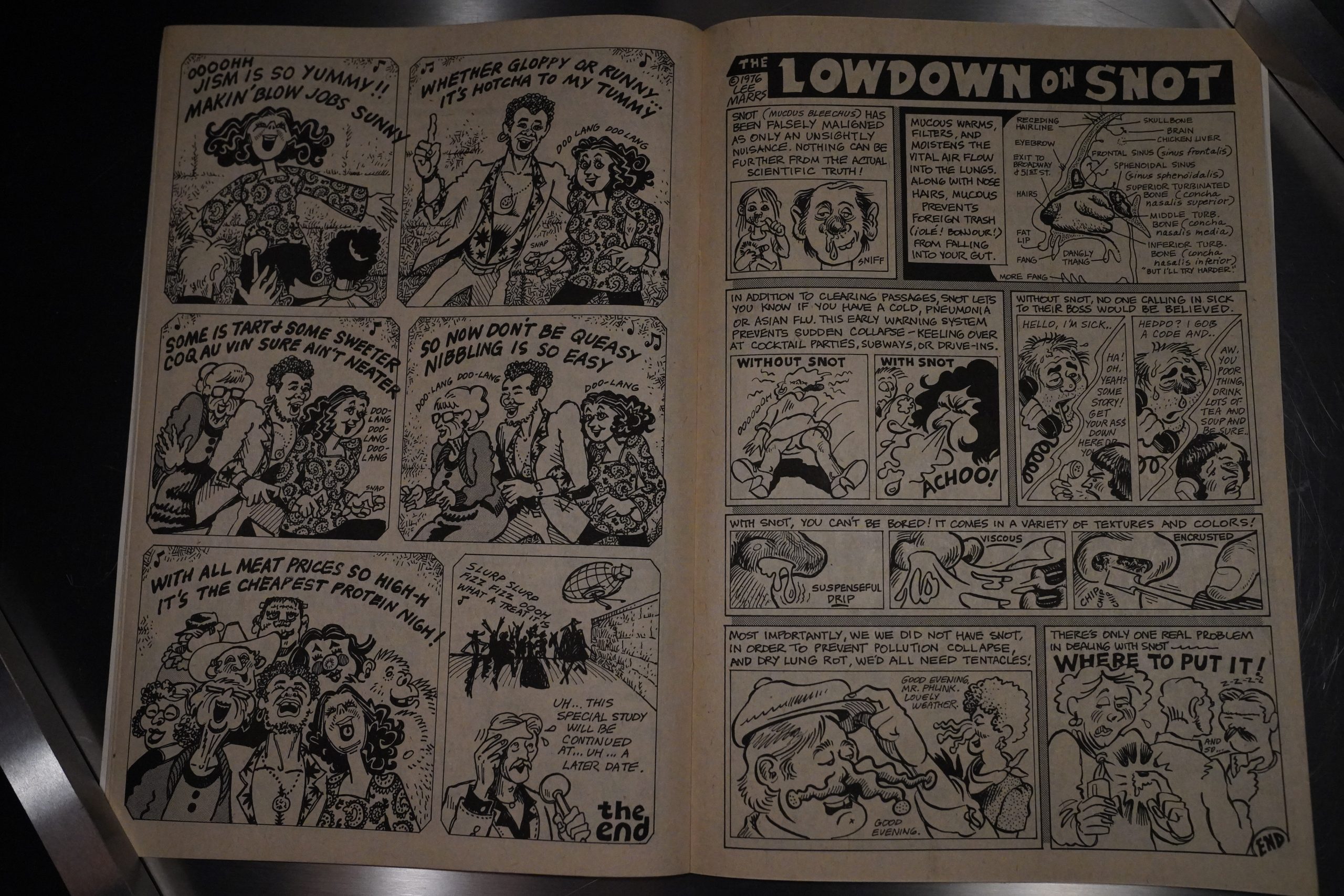 … semen, snot, and basically everything else. (I think she skipped poop?)
There's some good gags in here, and some very lively cartooning, but you have to ask yourself: Why? These were the days after underground comix had mostly gone AWOL because of indecency laws, so here's a way to be mischievous without running into censorship, perhaps, but…
I'm just having problems envisioning the market potential.
I mean, not that that's how Kitchen Sink was publishing things… probably…
My copy of this comic is securely stored in a non-farting household.
But I get the feeling that he's generally down on comics made by women?
This is the thirty-sixth post in the Entire Kitchen Sink blog series.