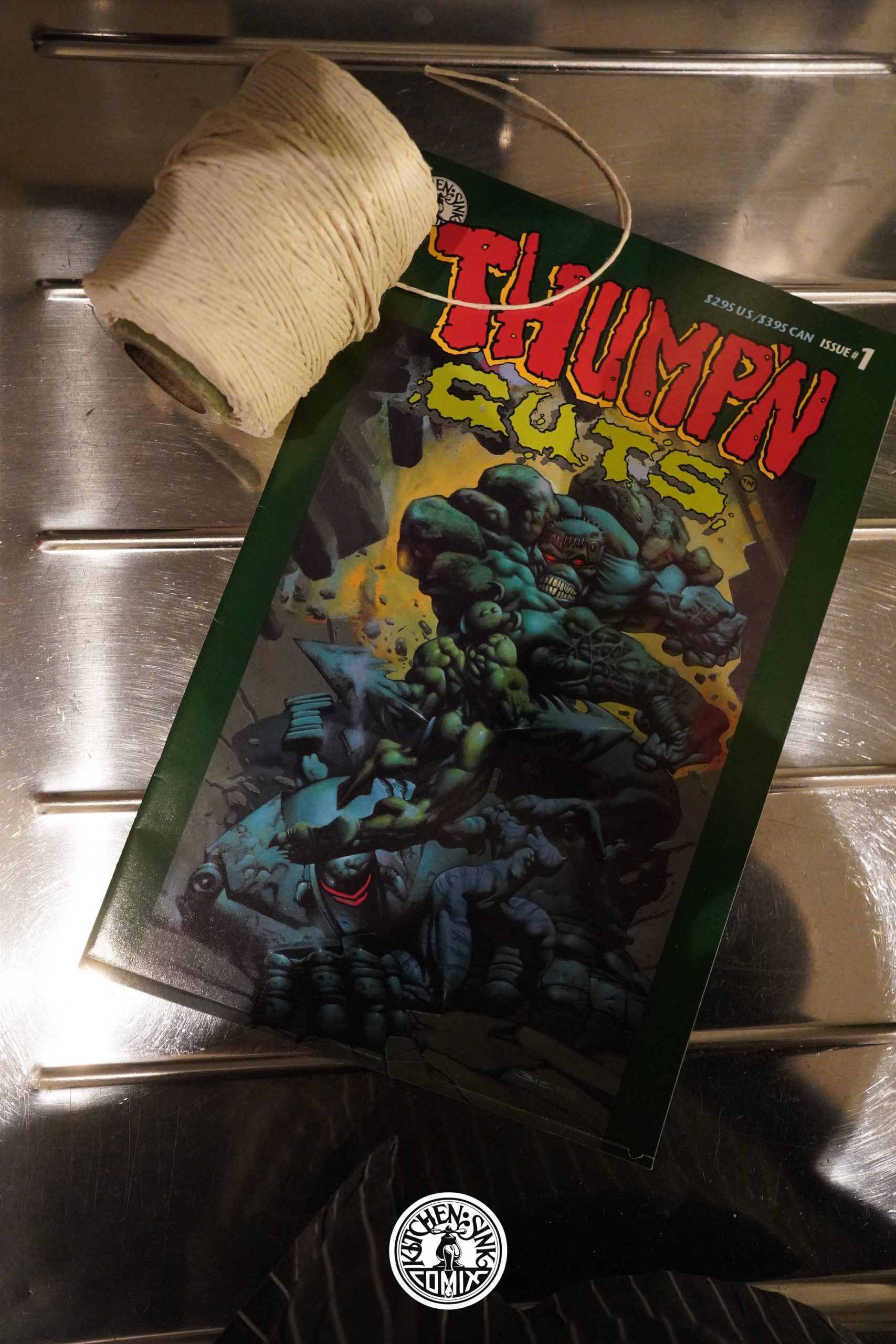 Thump'n Guts (1993) #1 by Kevin Eastman, Simon Bisley and others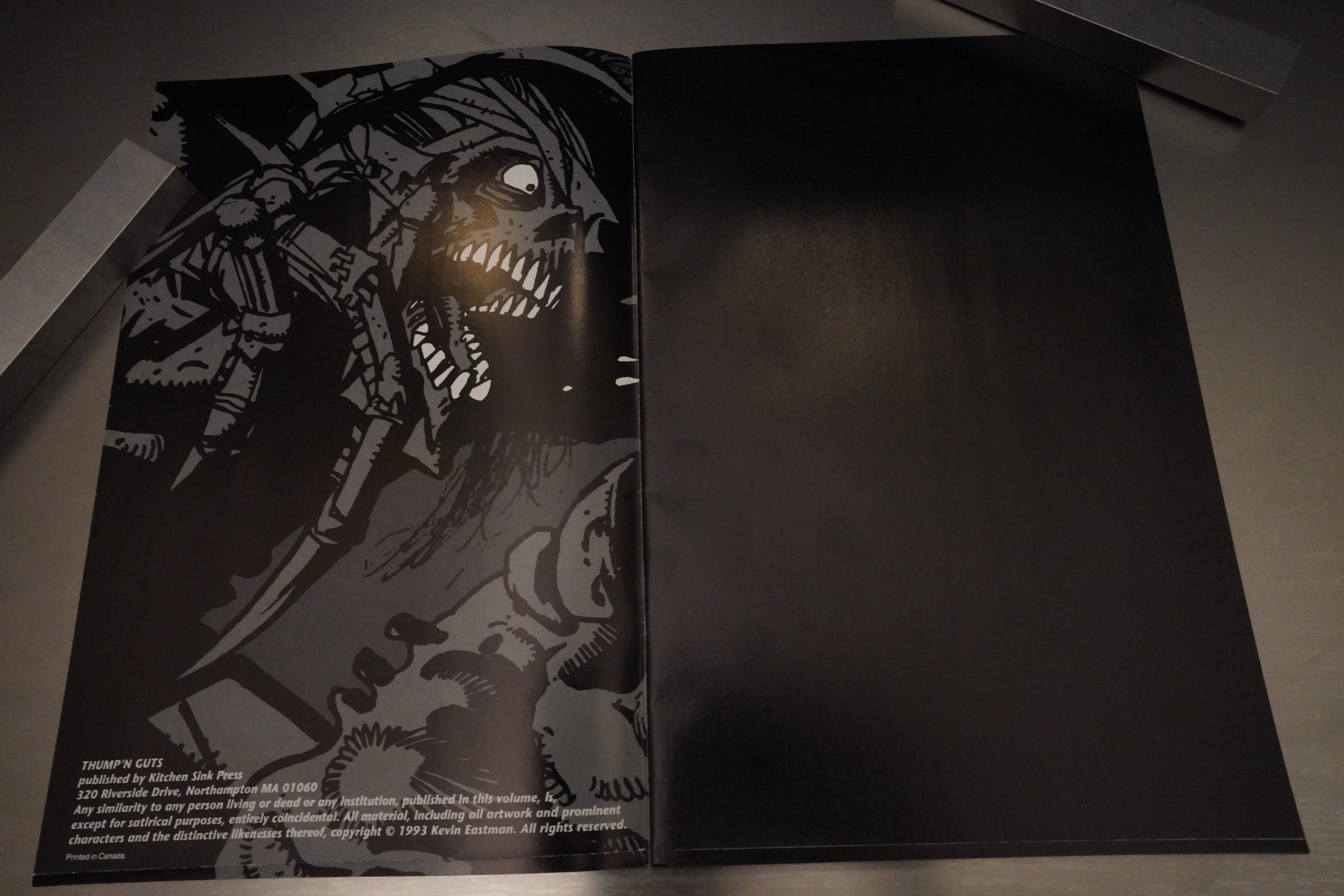 When Kitchen Sink "bought" Tundra, they inherited a whole bunch of work that they'd already paid for, and were apparently contracted to publish, too. Some of these books feel like "well, just shovel it out the door already"? (And whether even that was economically sound seems to be answered a year and a half later, when Kitchen Sink was forced to seek more funding by selling off more of the company.)
And you could expect this book to be one of them, because starting with a blank page page is pretty unusual.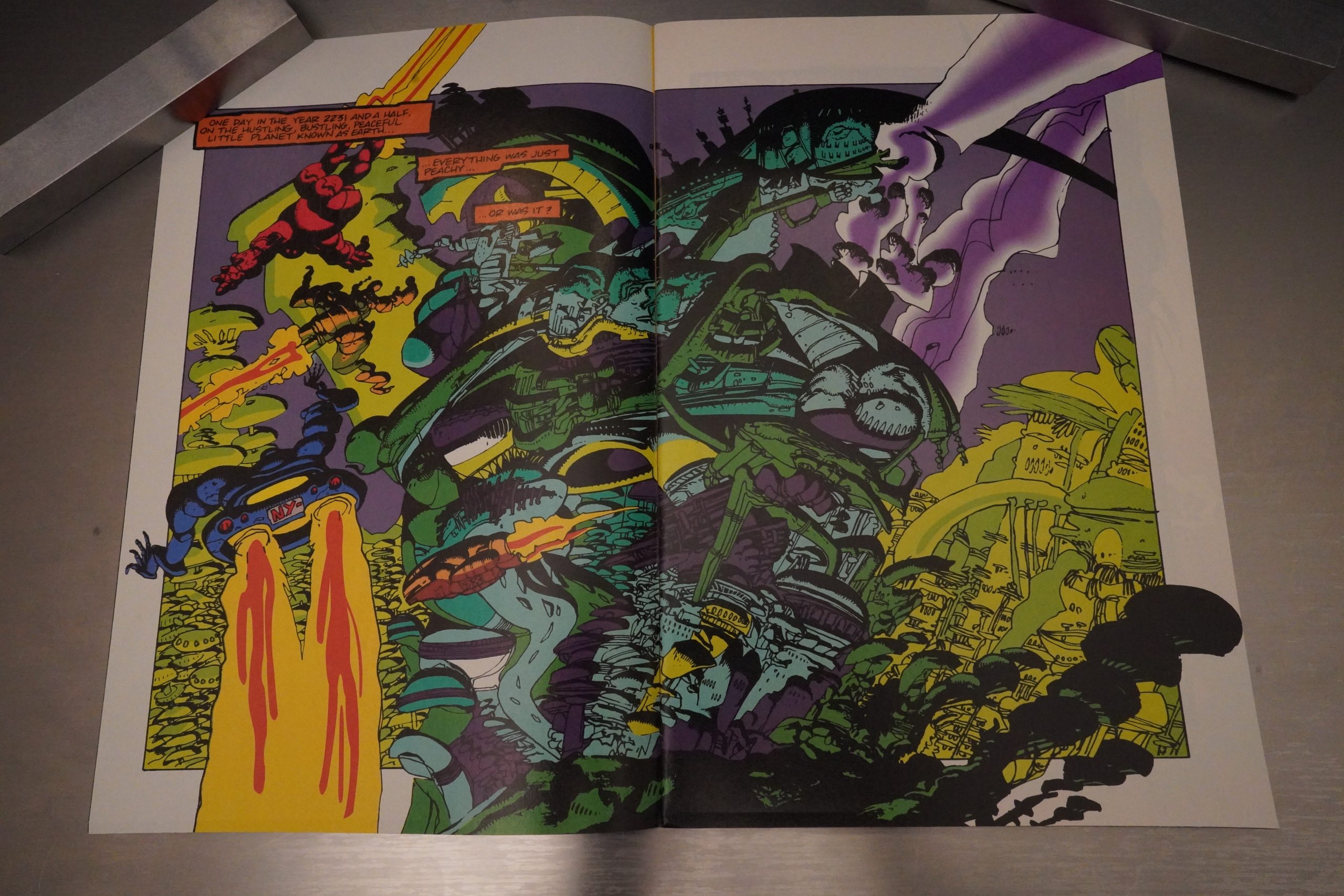 On the other hand, this book is written and laid out by Kevin Eastman himself, who owned Tundra, so perhaps he just felt that the book should start on page two, anyway.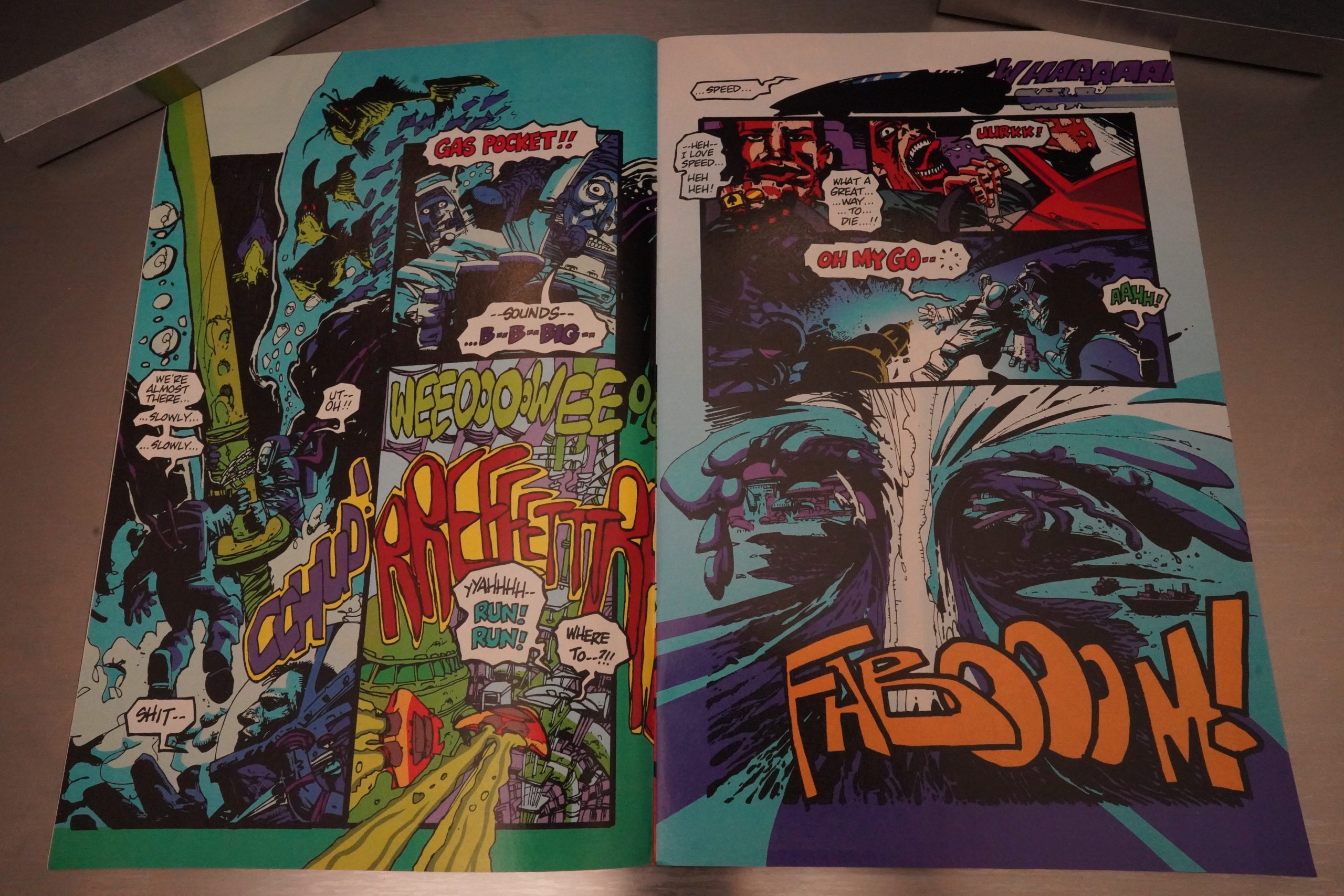 And for all I know, perhaps that's a reference to something, because I think that this book is a parody. And I'm guessing it's a parody of Image comics in general, or possibly some specific Image book, but I've read so few that I can't really say.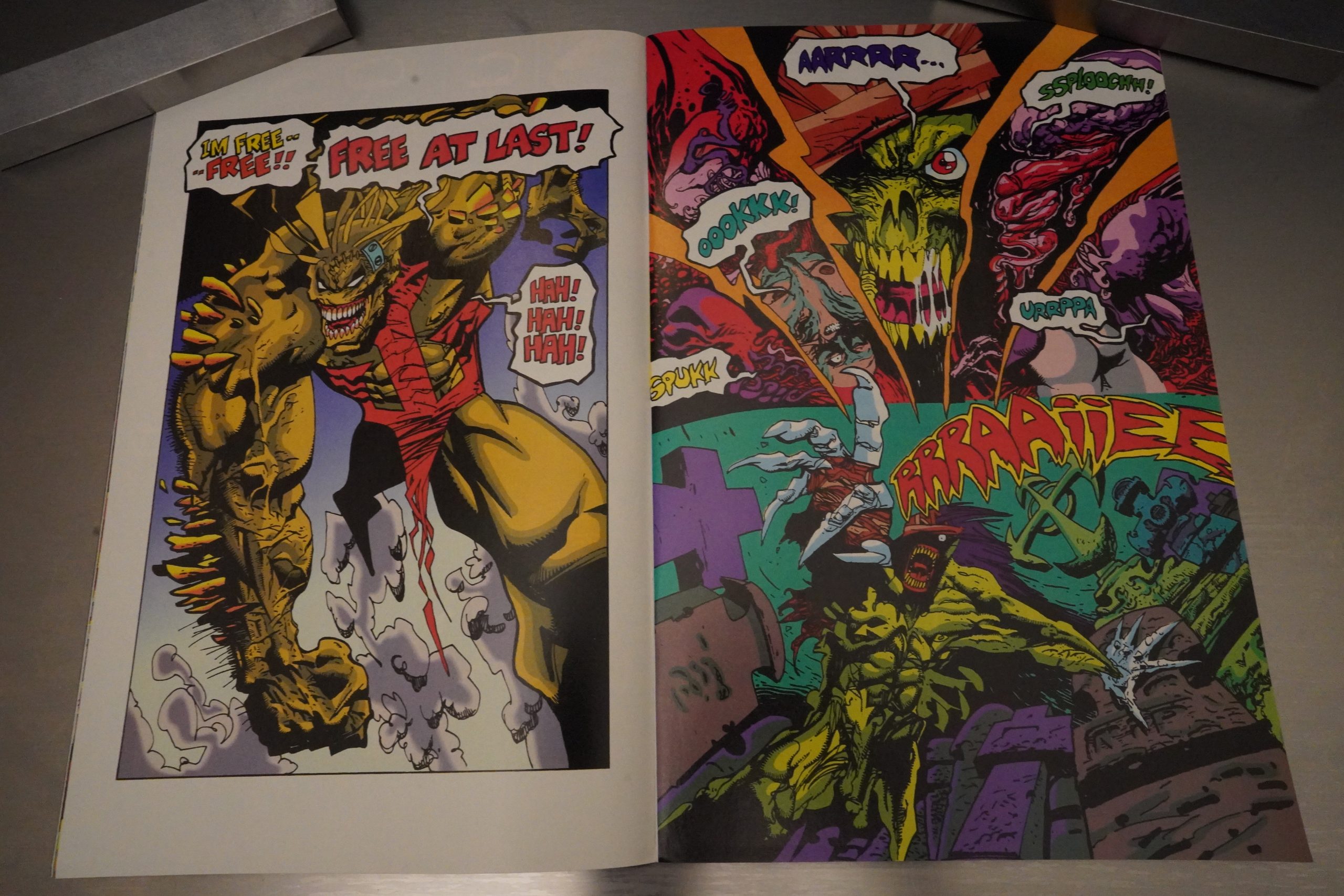 The book is mostly fight scenes, which is appropriate. There's also some daddy issues on display, which is, too.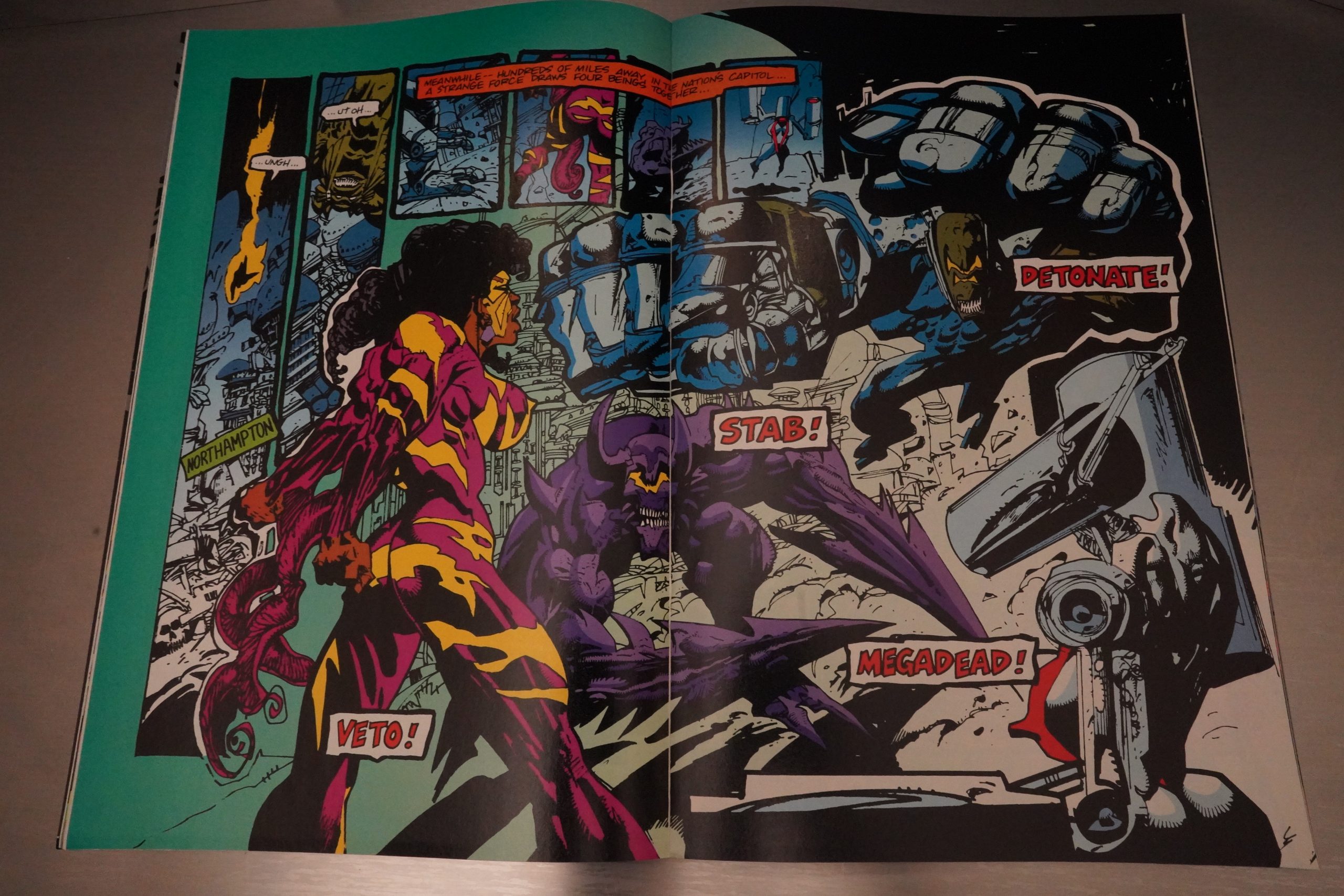 "Stab! Detonate! Veto! Megadead!" Those are some names.
The artwork by Bisley is insane and a lot of fun to look at, but the book isn't funny enough to really be worth reading. Perhaps if you know what it's parodying?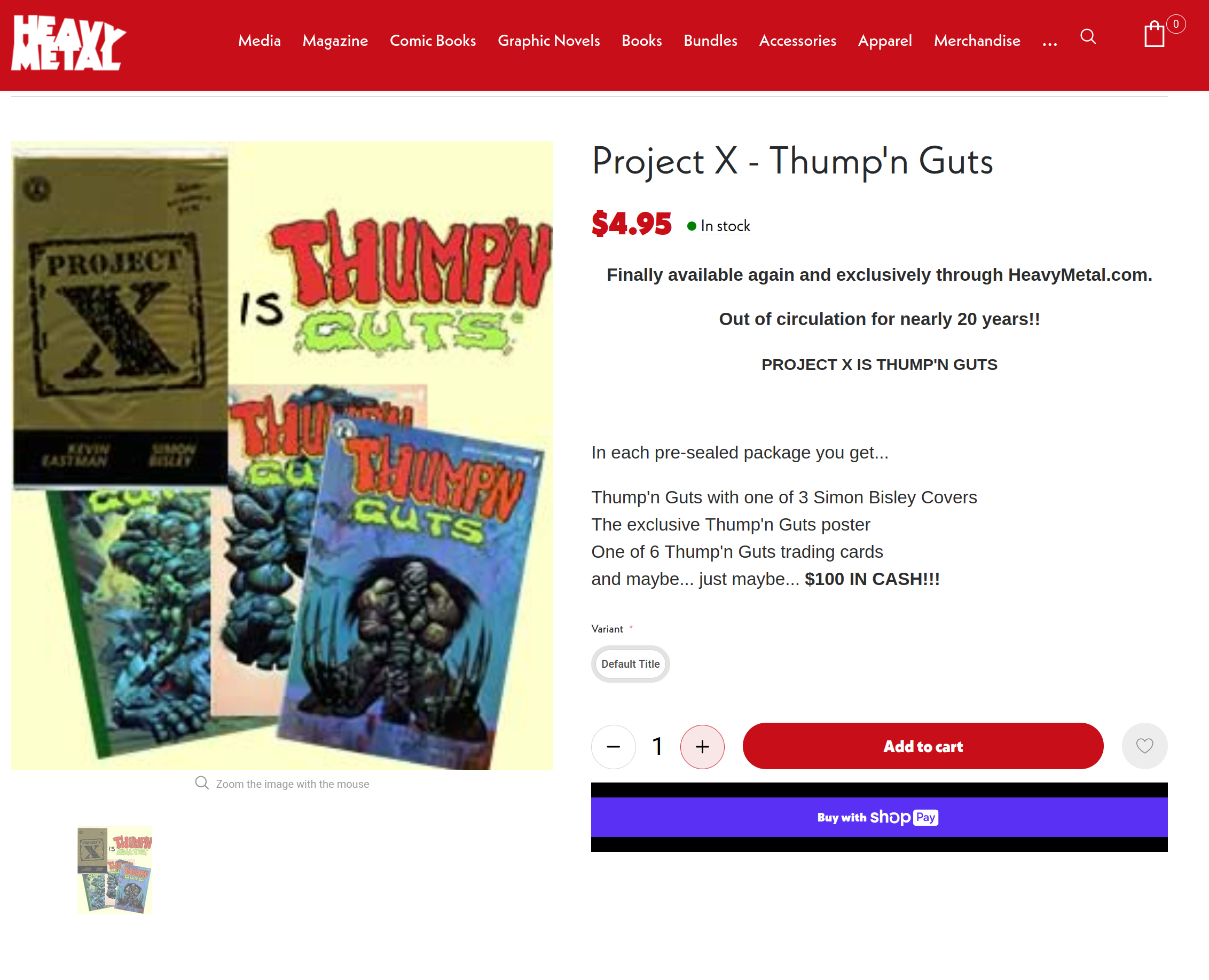 You can allegedly get this issue along with a poster and trading cards and possibly $100 for just $5. But!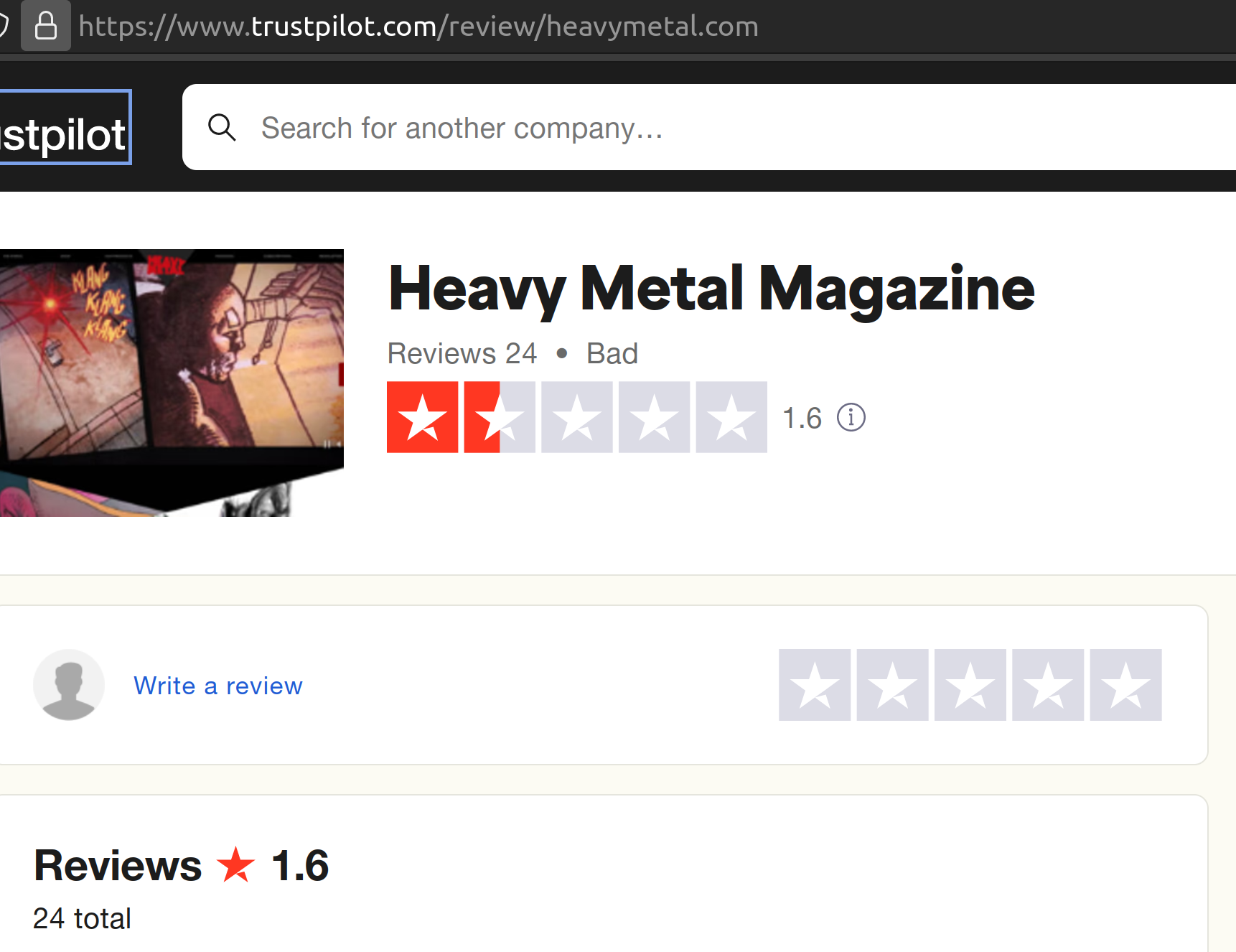 The current owners of the Heavy Metal web site have problems:
I ordered over $200 in current and backorder issues. Got the backorder shipped from Dallas the current ones from California till this day have yet to be shipped. Don't waste your time with the BBB
This book has apparently never been reprinted.
This is the one hundred and fifty-second post in the Entire Kitchen Sink blog series.