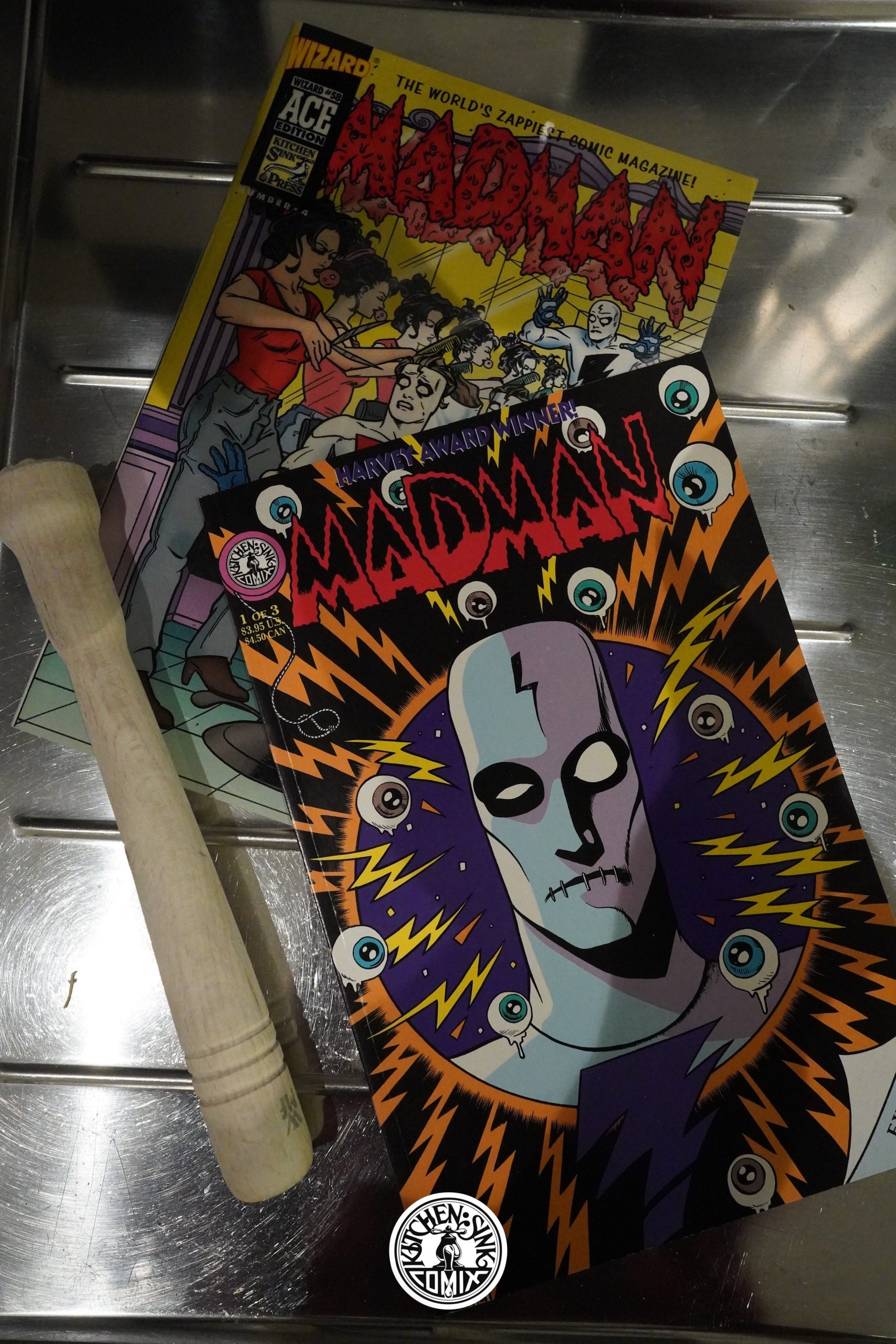 Madman (1993) #1,
Wizard Ace Edition #4: Madman #1 (1996) #1 by Mike Allred
These books are oddities. It seemed like Kitchen Sink was trying to reprint the first Madman series (the two-ink one) as single issues, for some reason or other. Which just seems odd, since they'd already done the collections.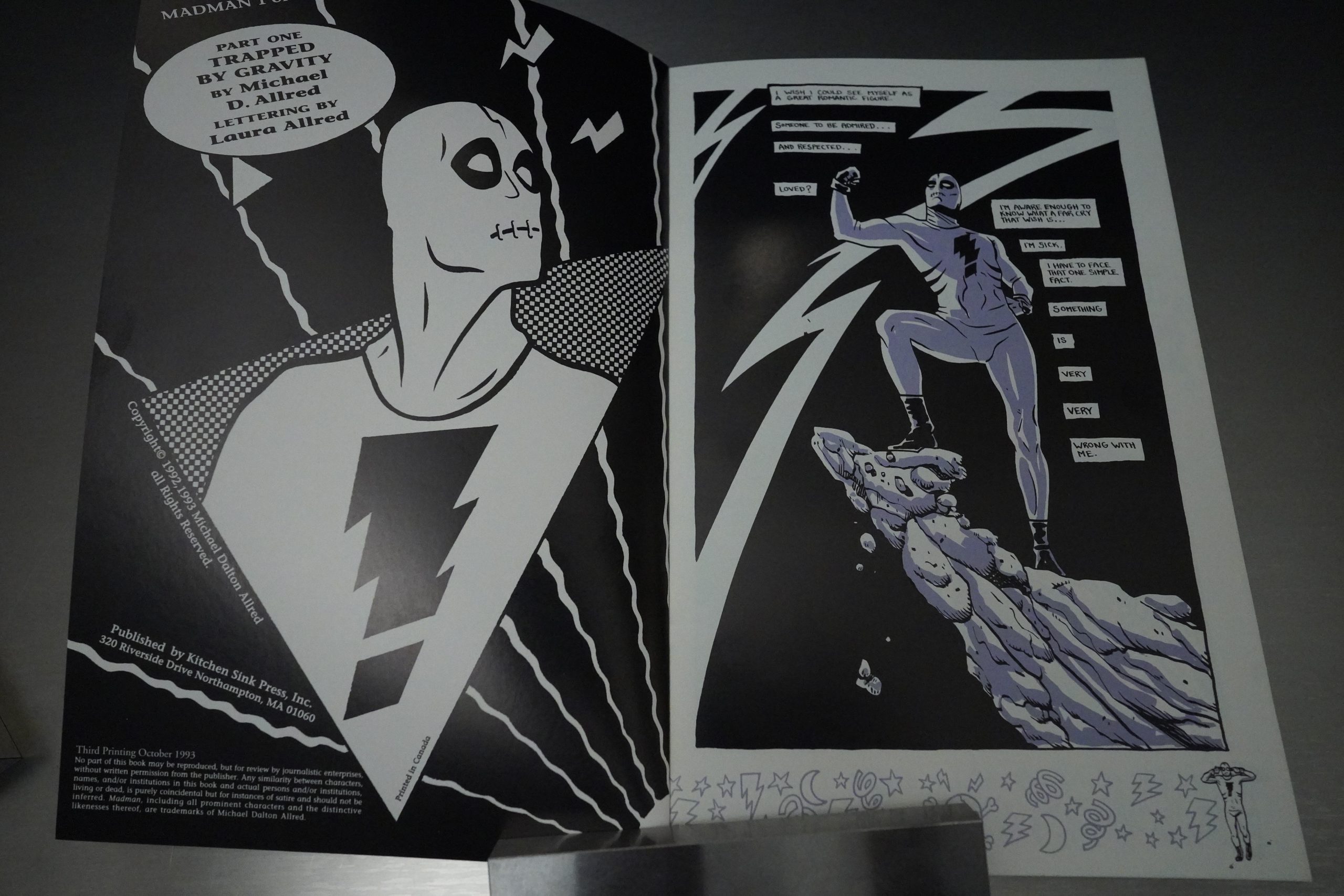 The contents are exactly the same as the original first issue, except the covers, I think.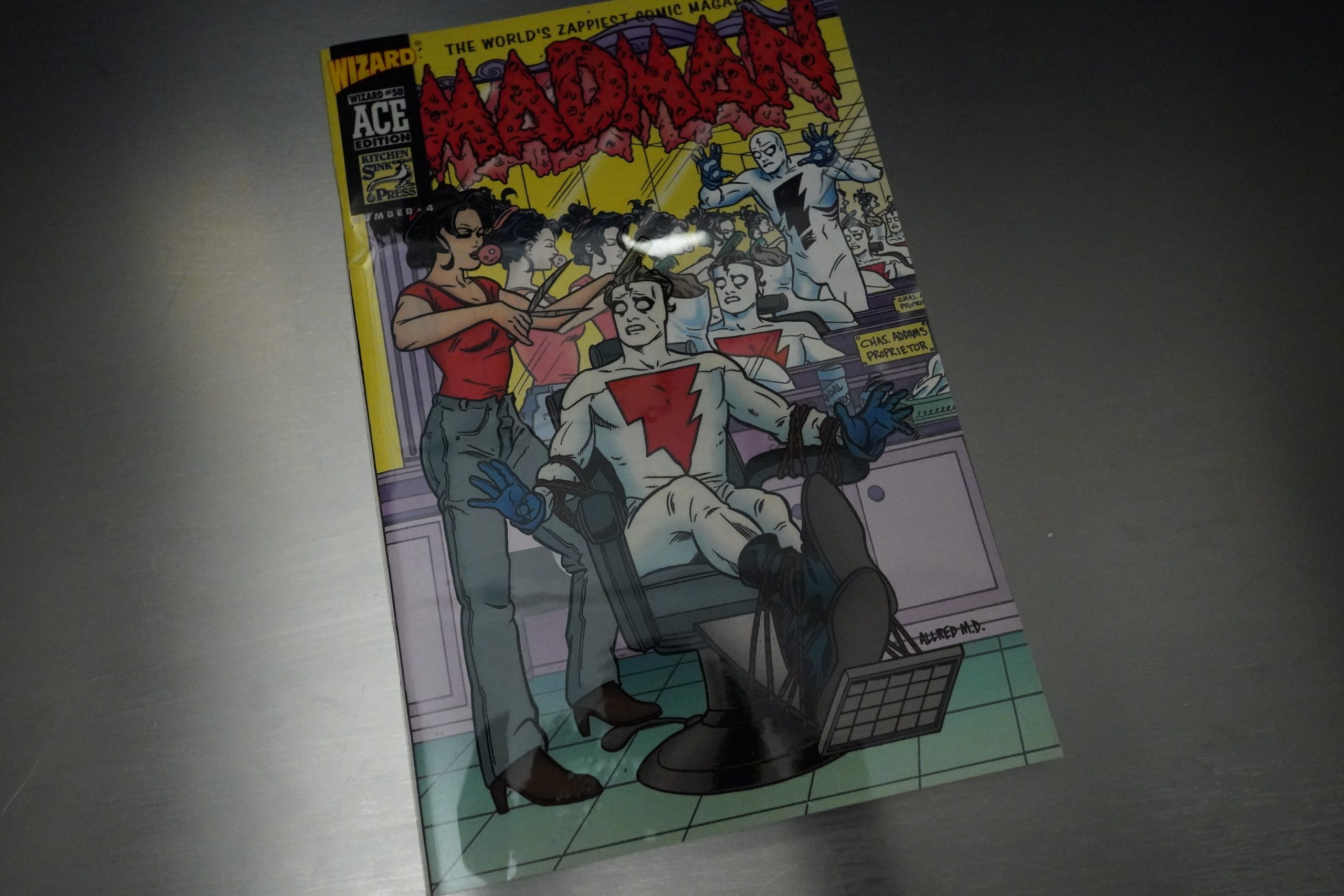 Then there's the snappily titled "Wizard Ace Edition #4: Madman #1", and…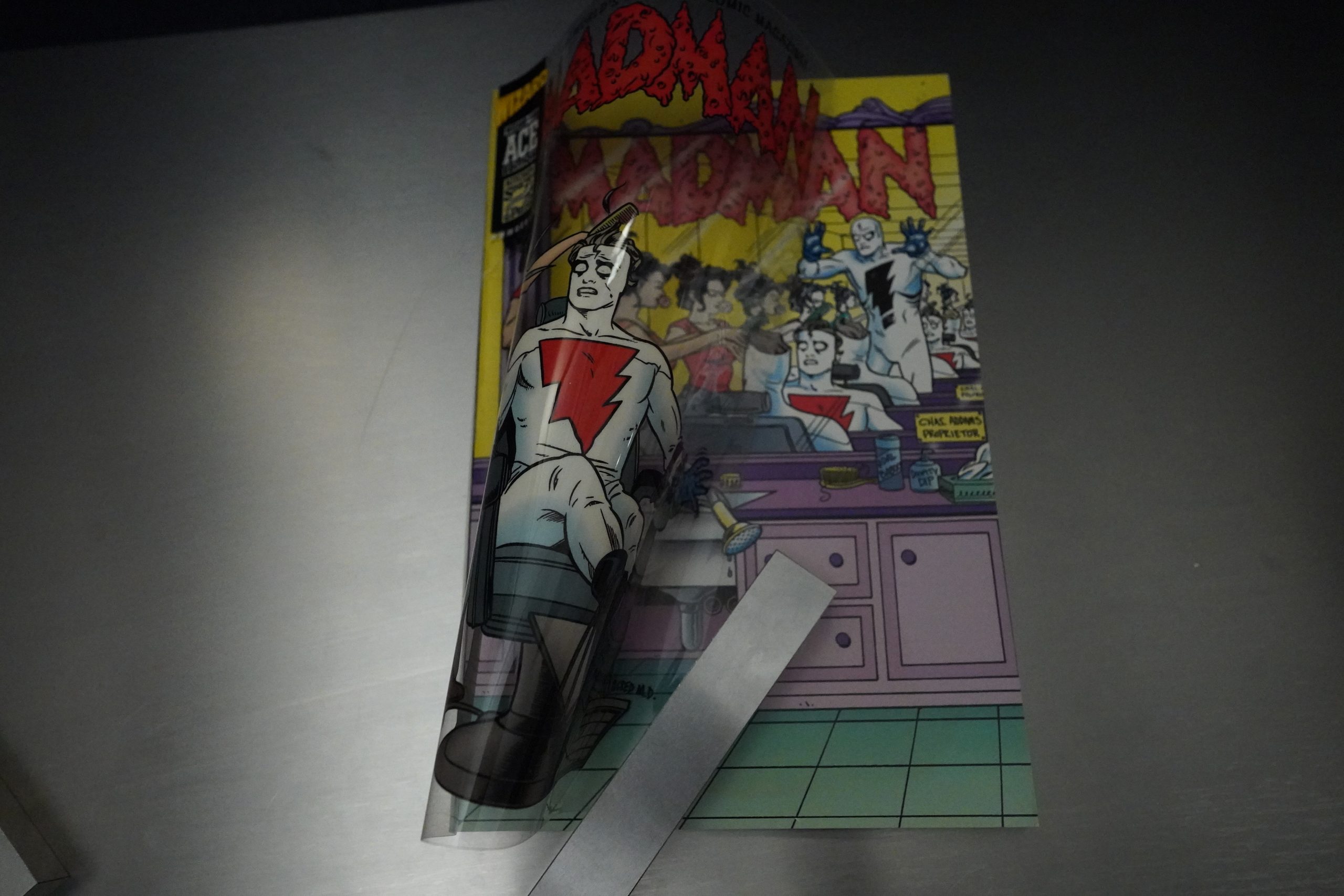 … it's got an acetate cover, which is cool.
See? It's cool.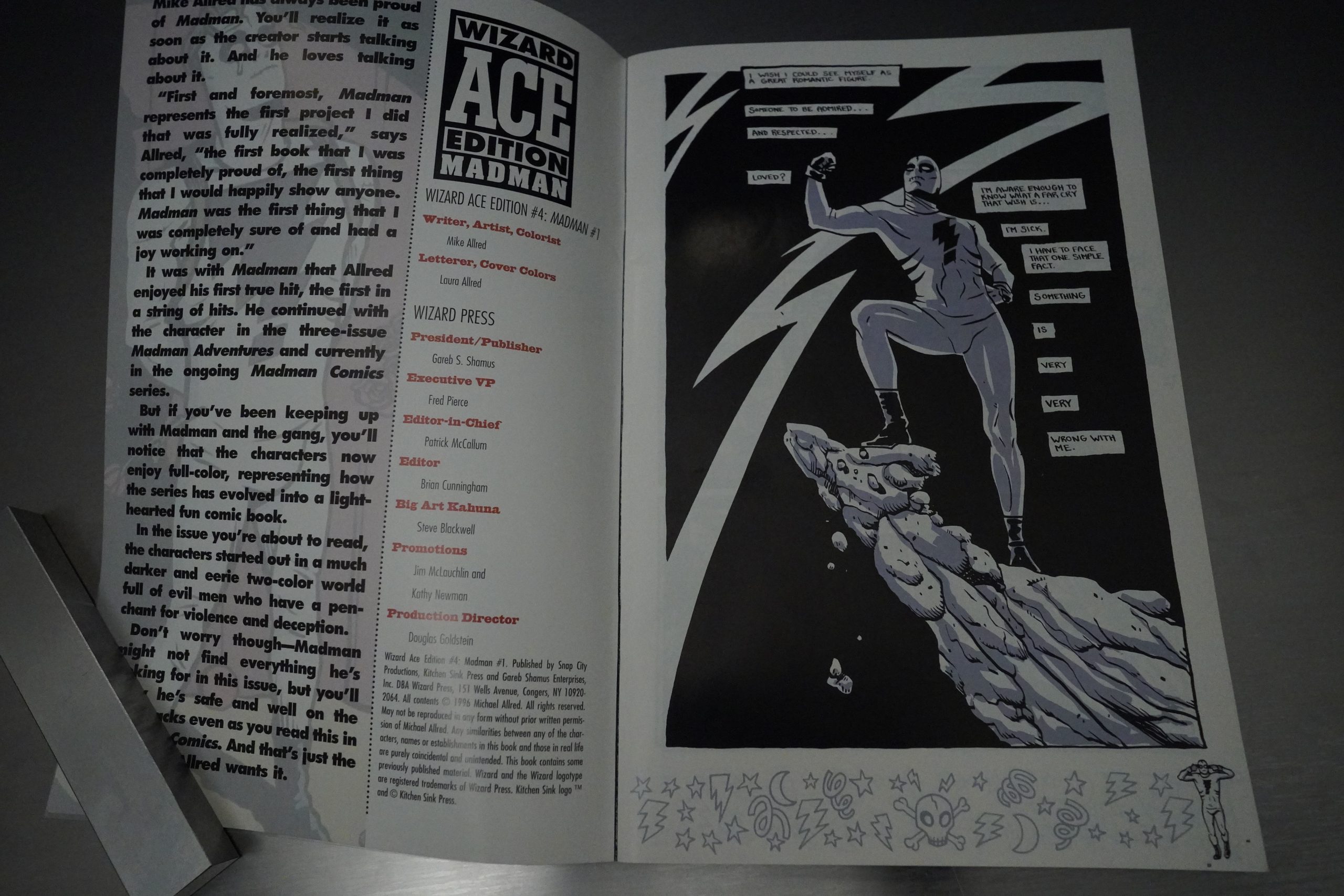 The contents are, again, the same.
Was Madman a really big deal at the time? If so, why do these two issues in particular? They're very different from later Madman — Allred reached his stride in the next series he did, Madman Adventures (which were in colour).
¯\_(ツ)_/¯
This is the one hundred and sixtieth post in the Entire Kitchen Sink blog series.