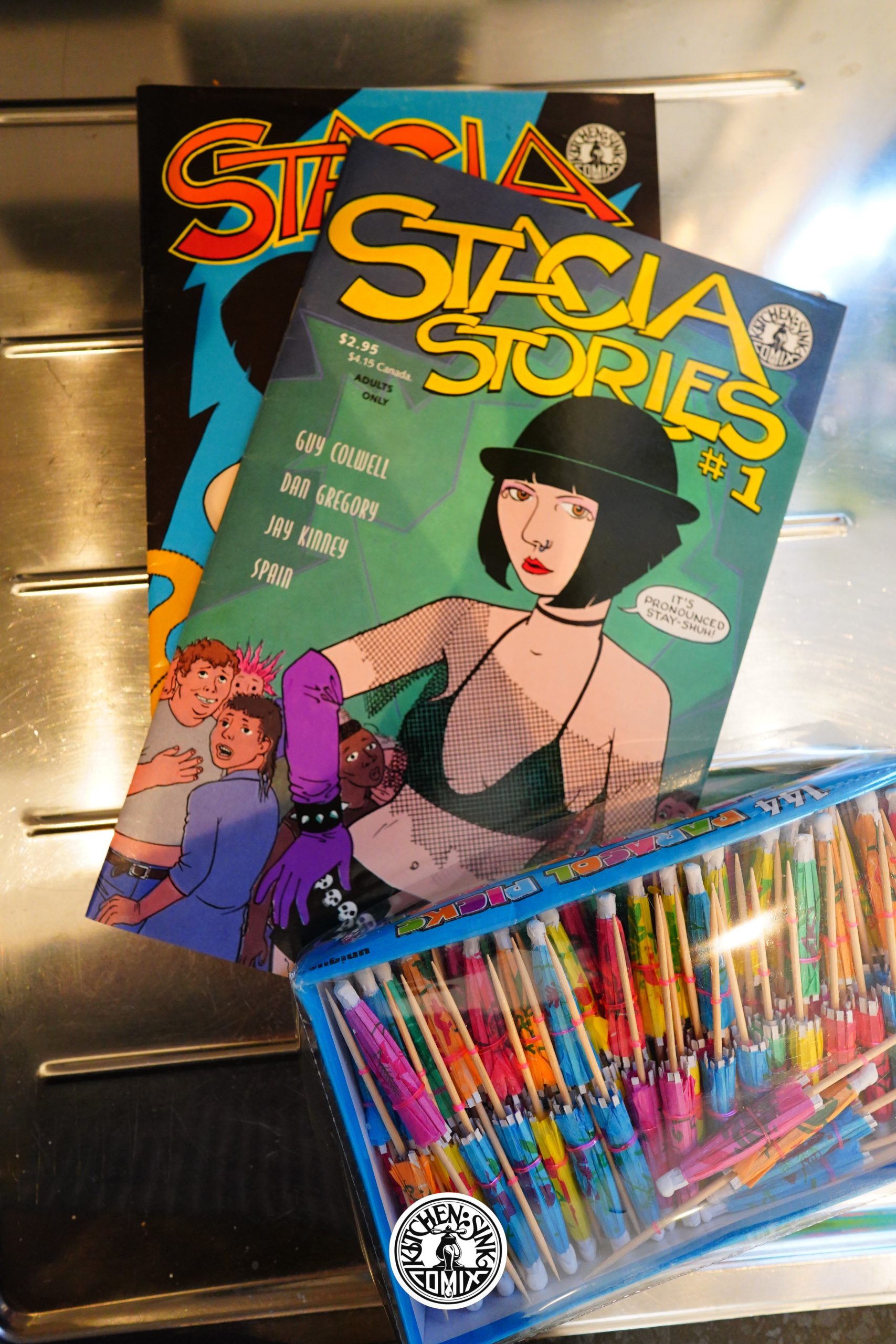 Stacia Stories (1995) #1-2 by Guy Colwell and others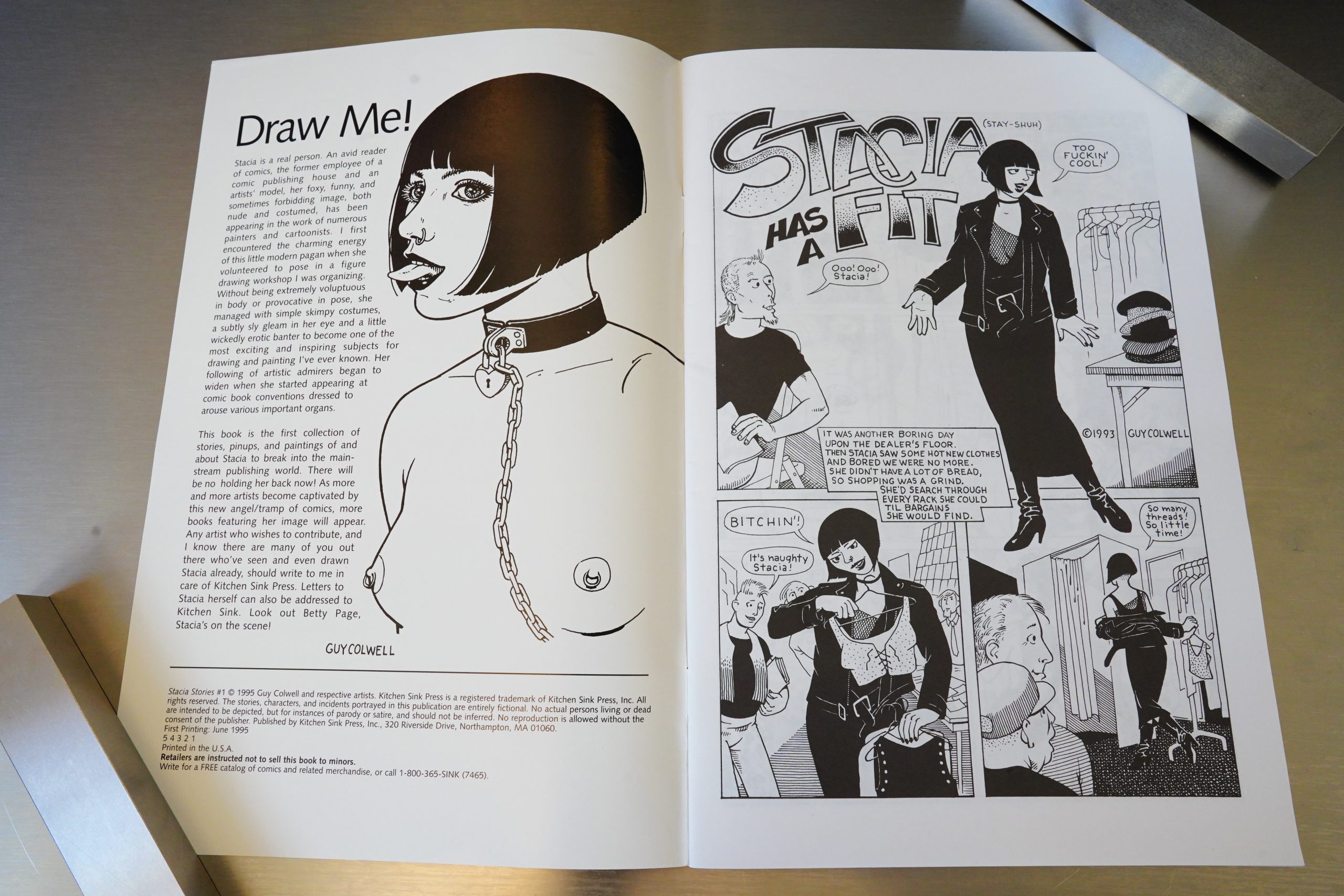 According to the introduction, this Stacia is a real person (and is a publisher of some kind?), but I have no idea who this could be. Anybody?
Most everything here is done by Guy Colwell, but there's pin-ups and stories by others here, too.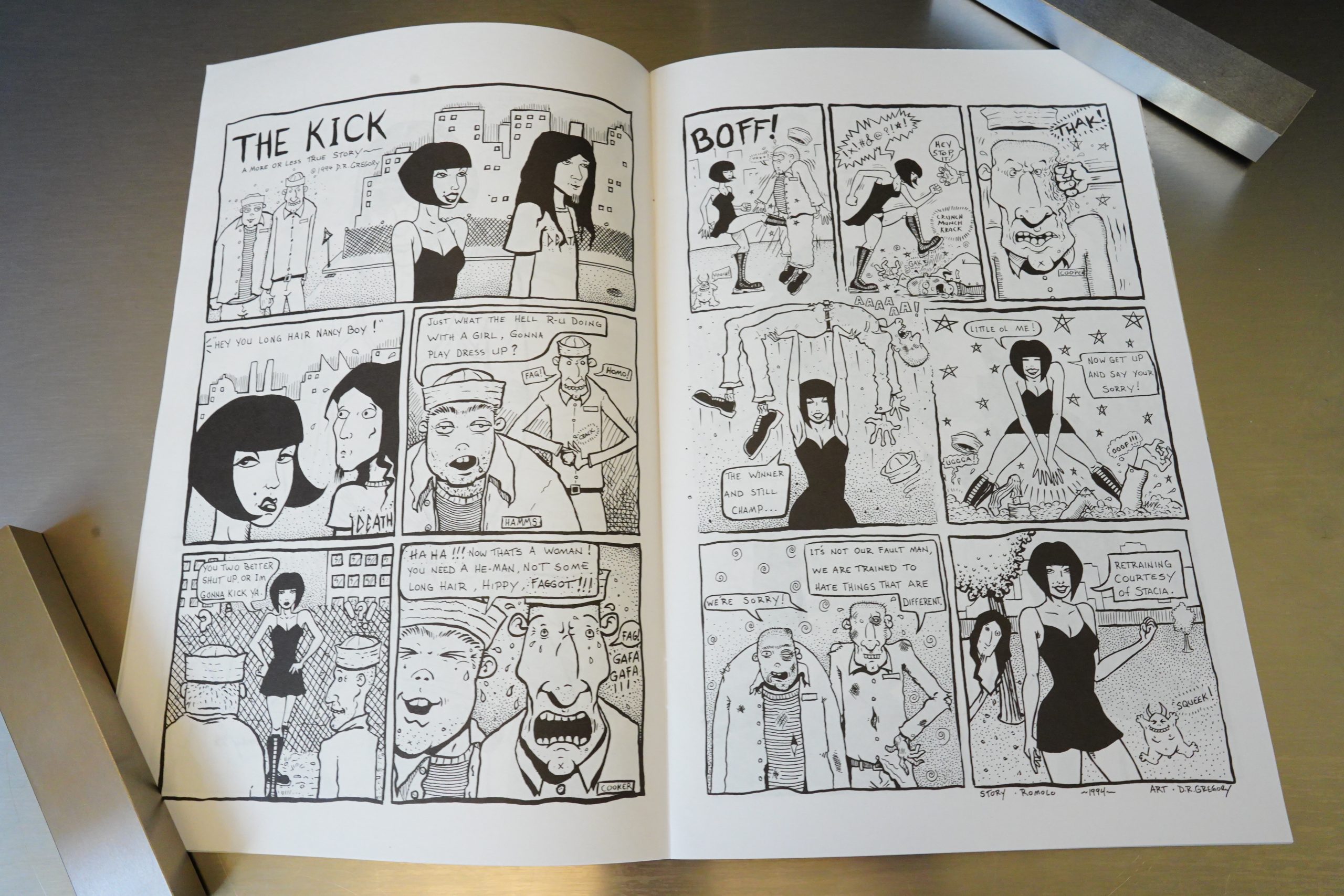 The artists featured seems kinda… random? I.e., some of the pieces are comedy, and some are pure erotica.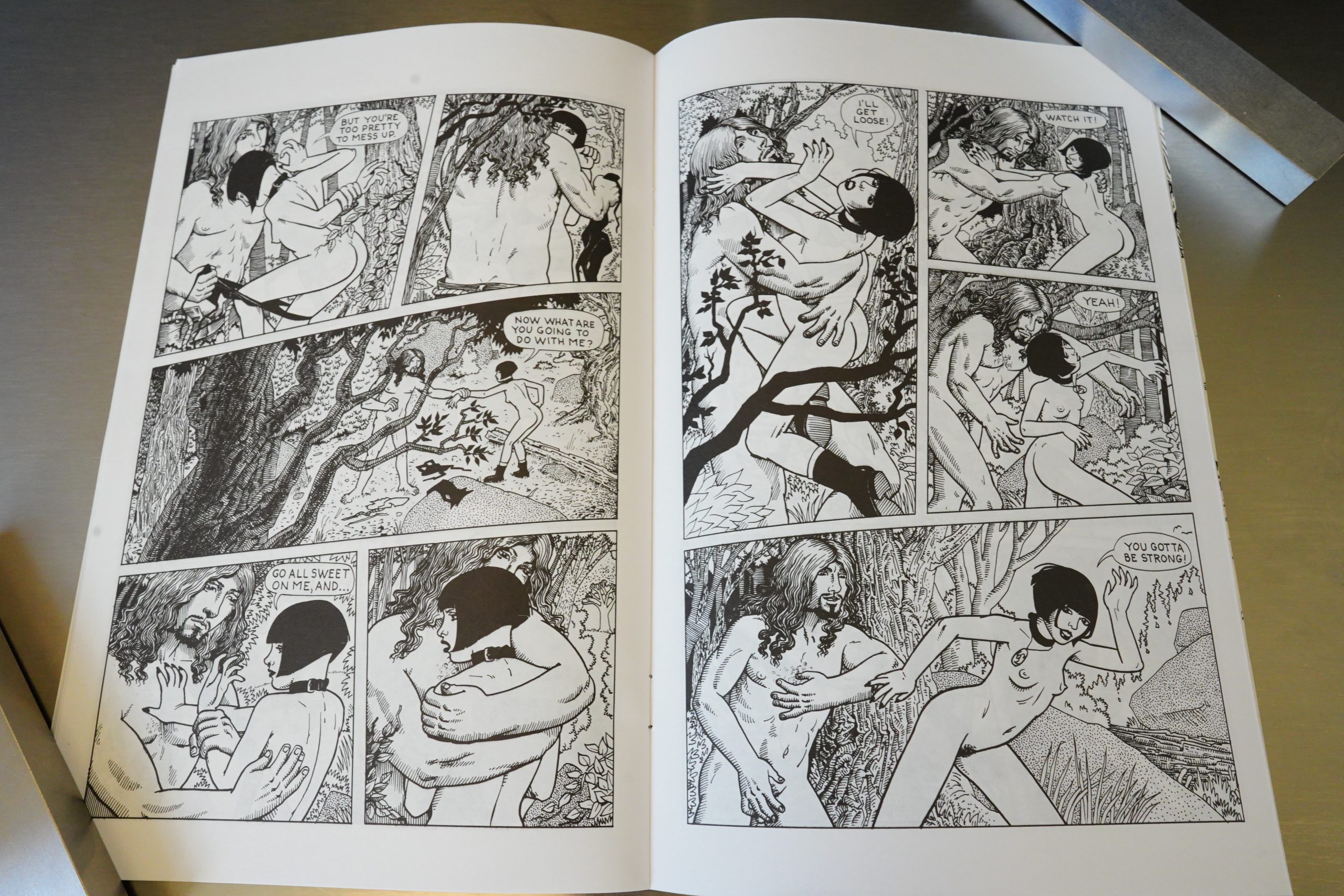 The first issue is a hodge-podge of stuff, and… was the edict to not have this be X-rated? There's some weird hand placements here.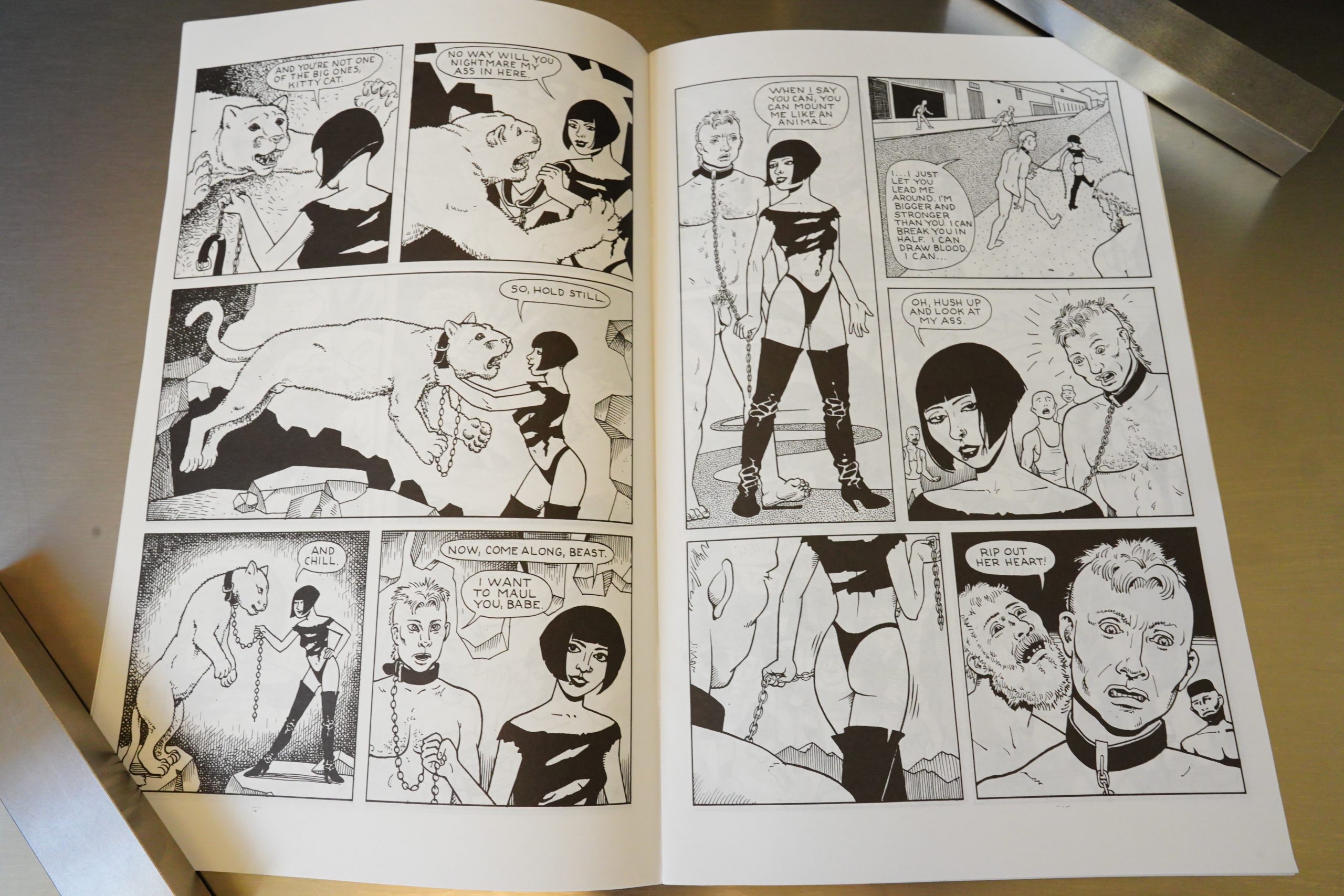 The second issue is much stronger — it's almost all Colwell dream sequences, and he's got a great flow when doing these.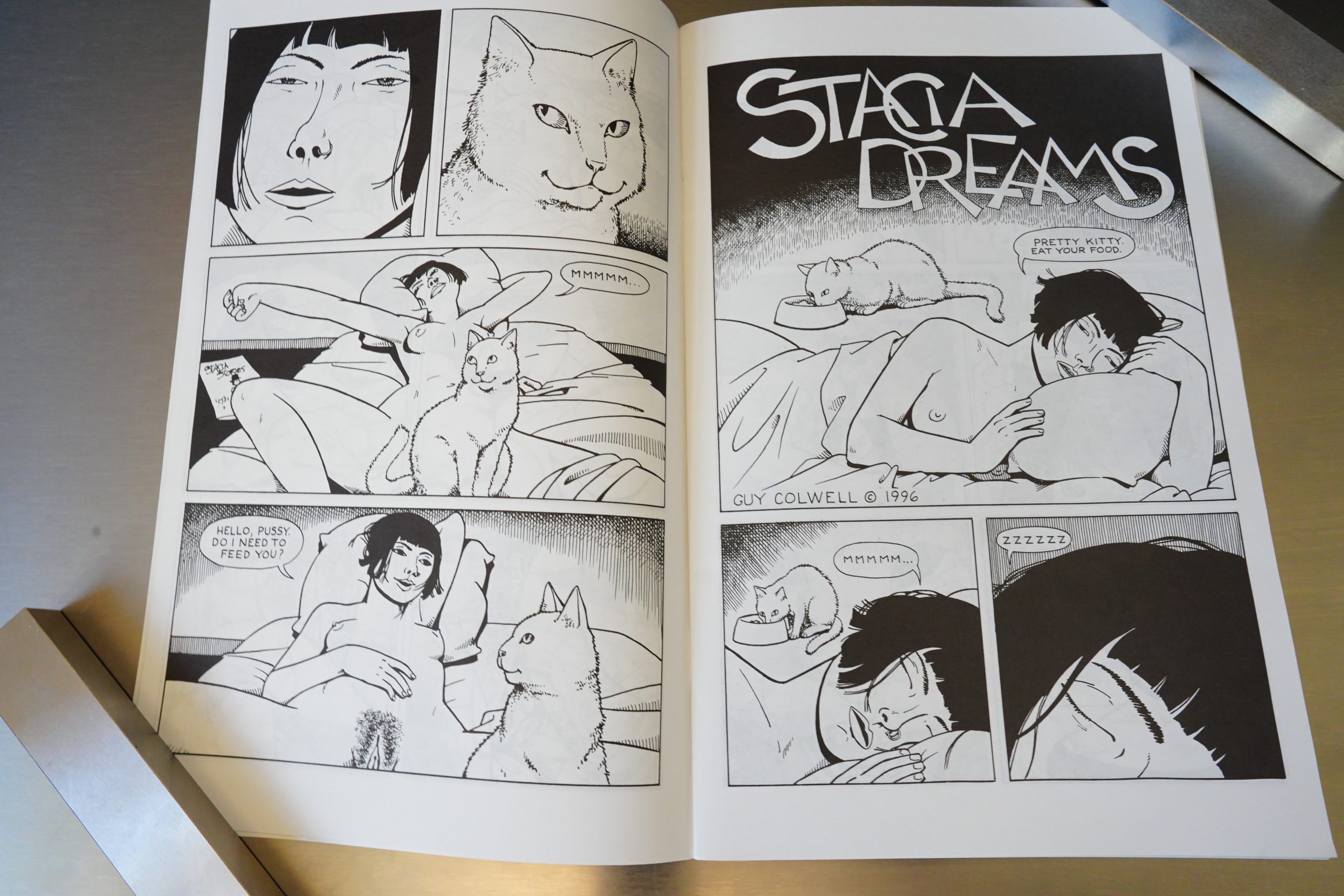 And he draws cats very well.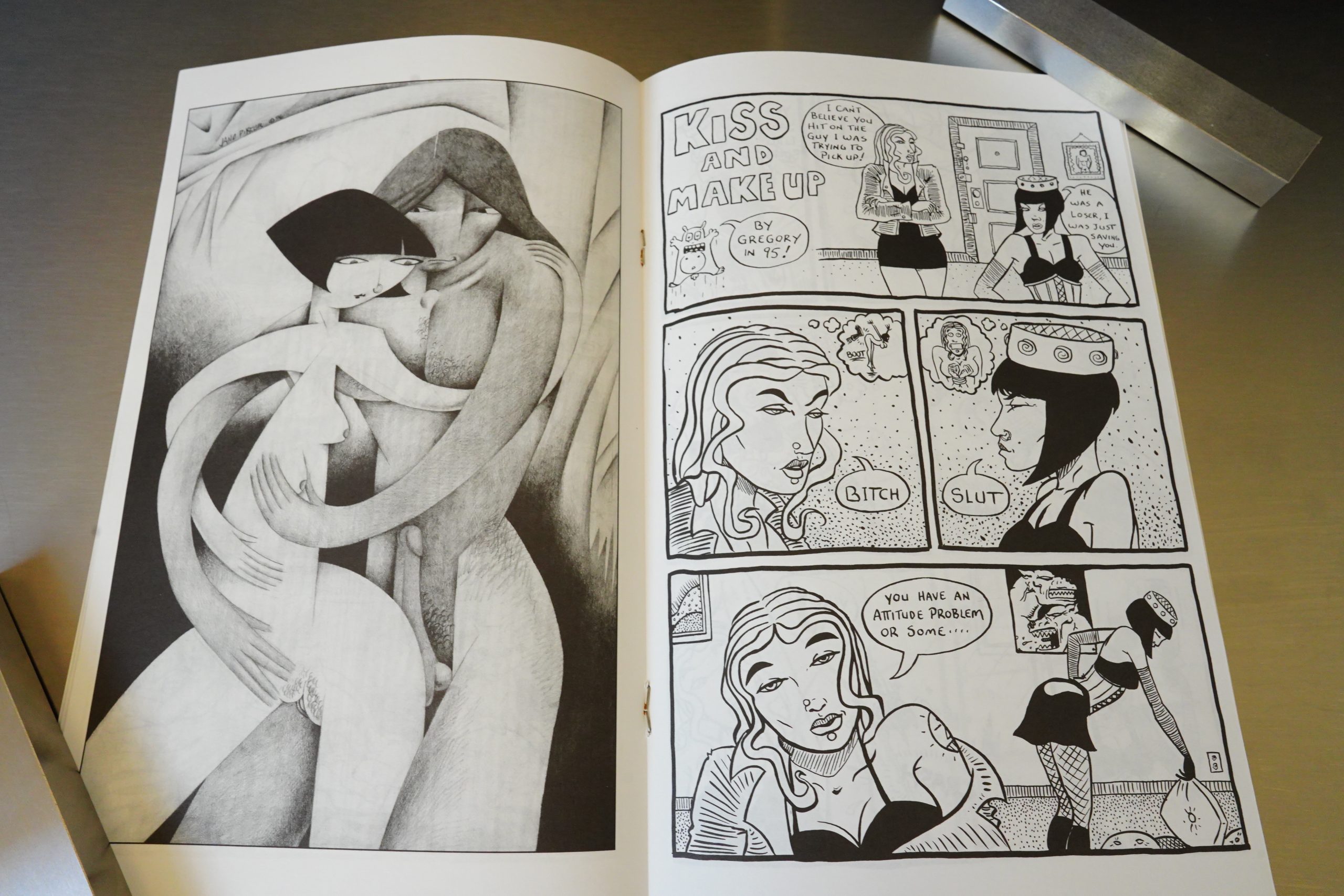 But there's some other stuff in here, too.
All in all, it's a pretty odd book — it's an unusual book for Kitchen Sink to be doing in 1995, but it does feel quite of its time. It's pretty good?
I'm unable to find any reviews of this book.
This is the one hundred and eighty-third post in the Entire Kitchen Sink blog series.