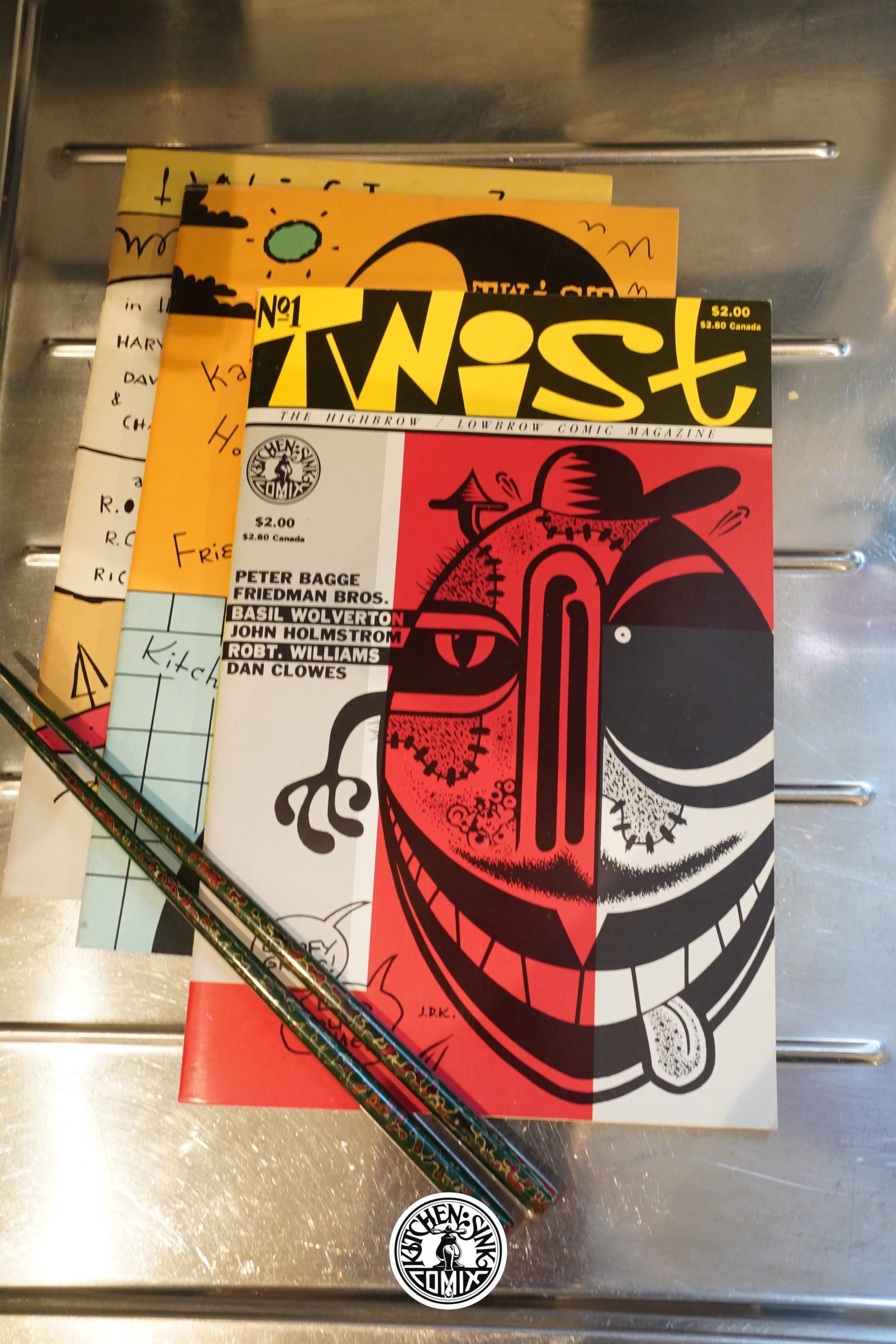 Twist (1987) #1-3 edited by JD King
The tag line on the cover of the first issues reads "The Highblow / Lowbrow Comics Magazine". We're in 1987, and Maus had opened up a lot of doors the previous year, so by the sounds of it, editor JD King is going for a kind of Raw vibe?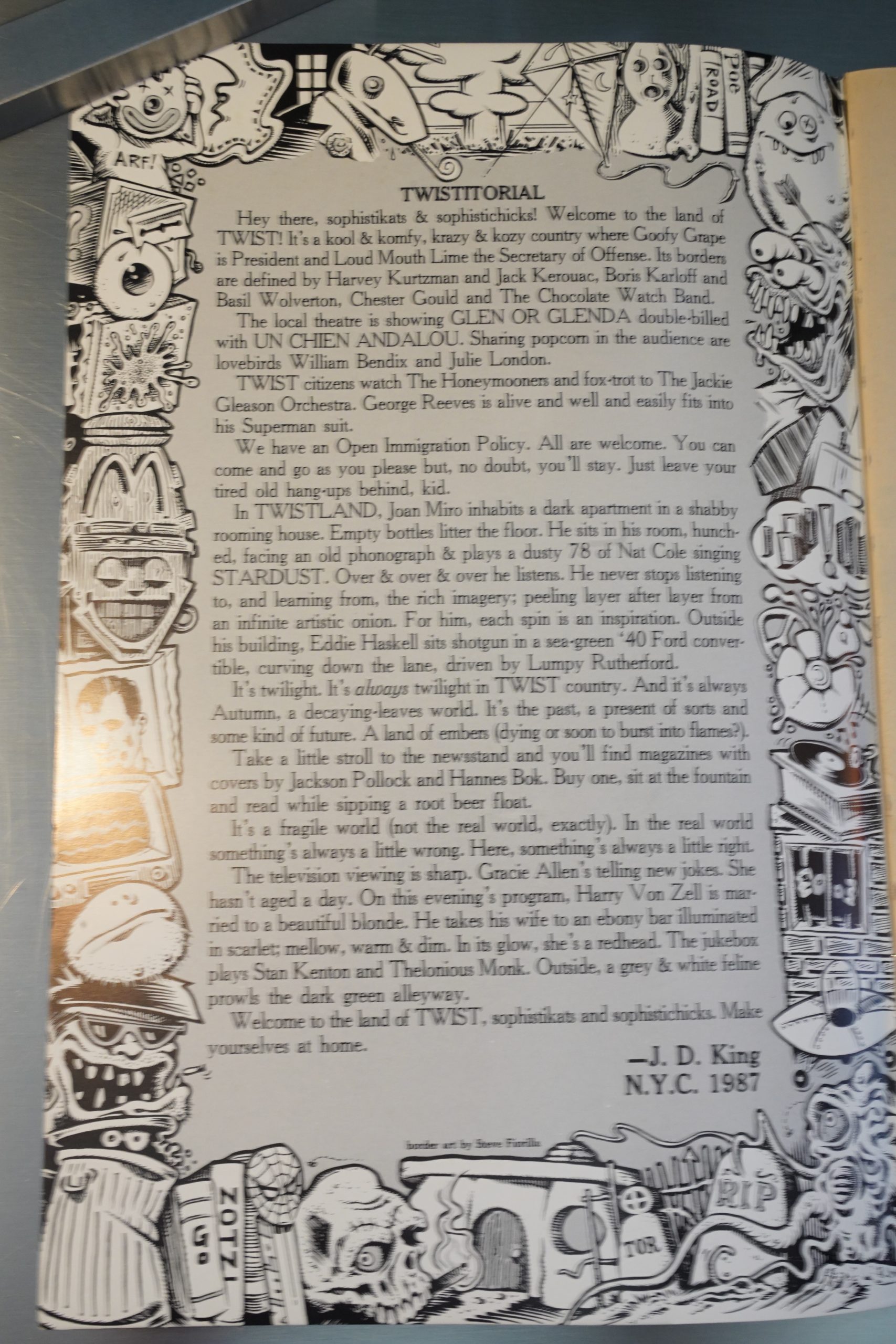 And the introduction certainly seems to point in that direction — he namechecks a whole bunch of fine artists, and also a bunch of pop culture people.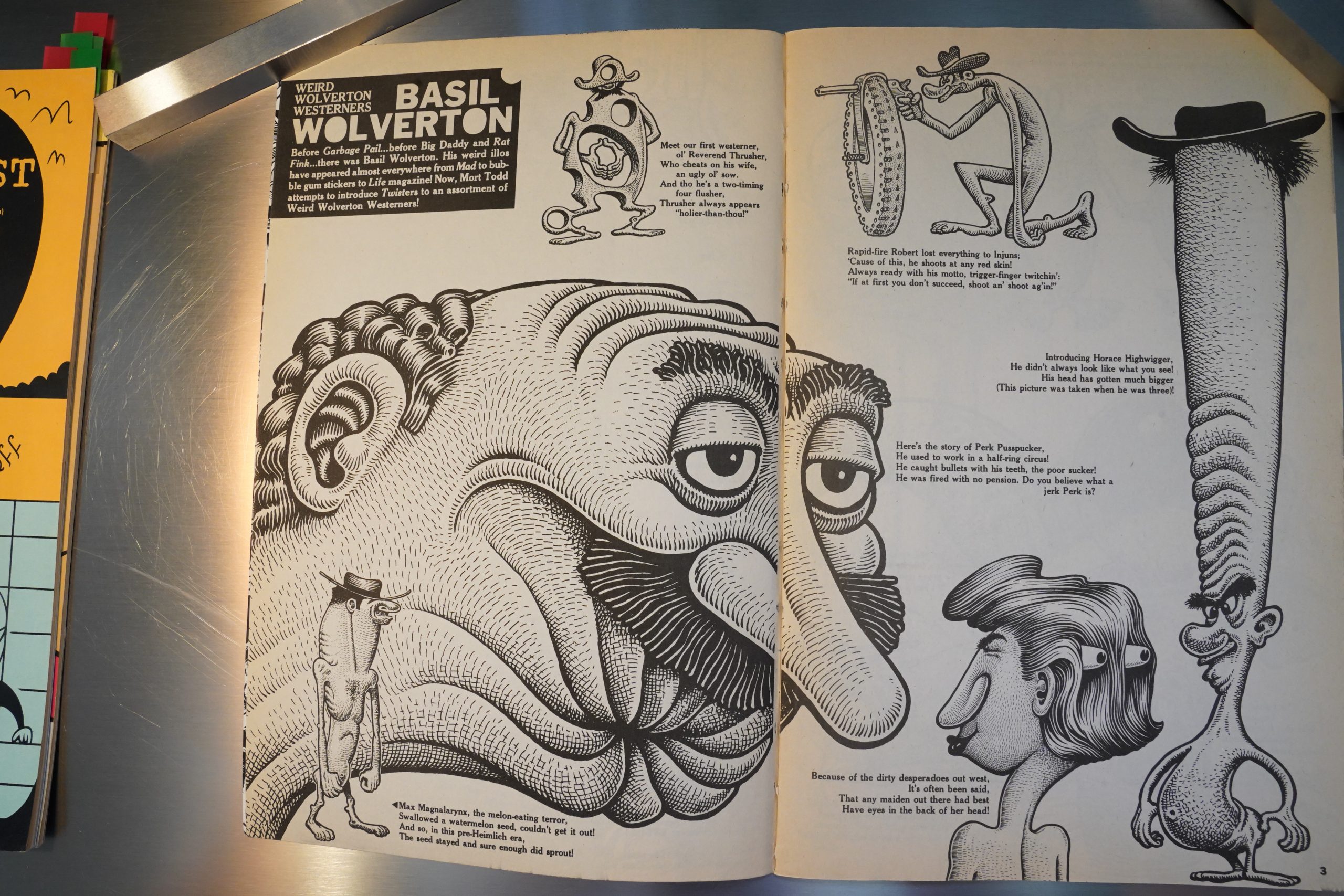 The contents of the first issue does not live up to the promise of the introduction much. Sure, we have Basil Wolverton…
… but the contemporary contributors are basically all familiar faces from humour anthologies around this time, like Mort Todd and Daniel Clowes.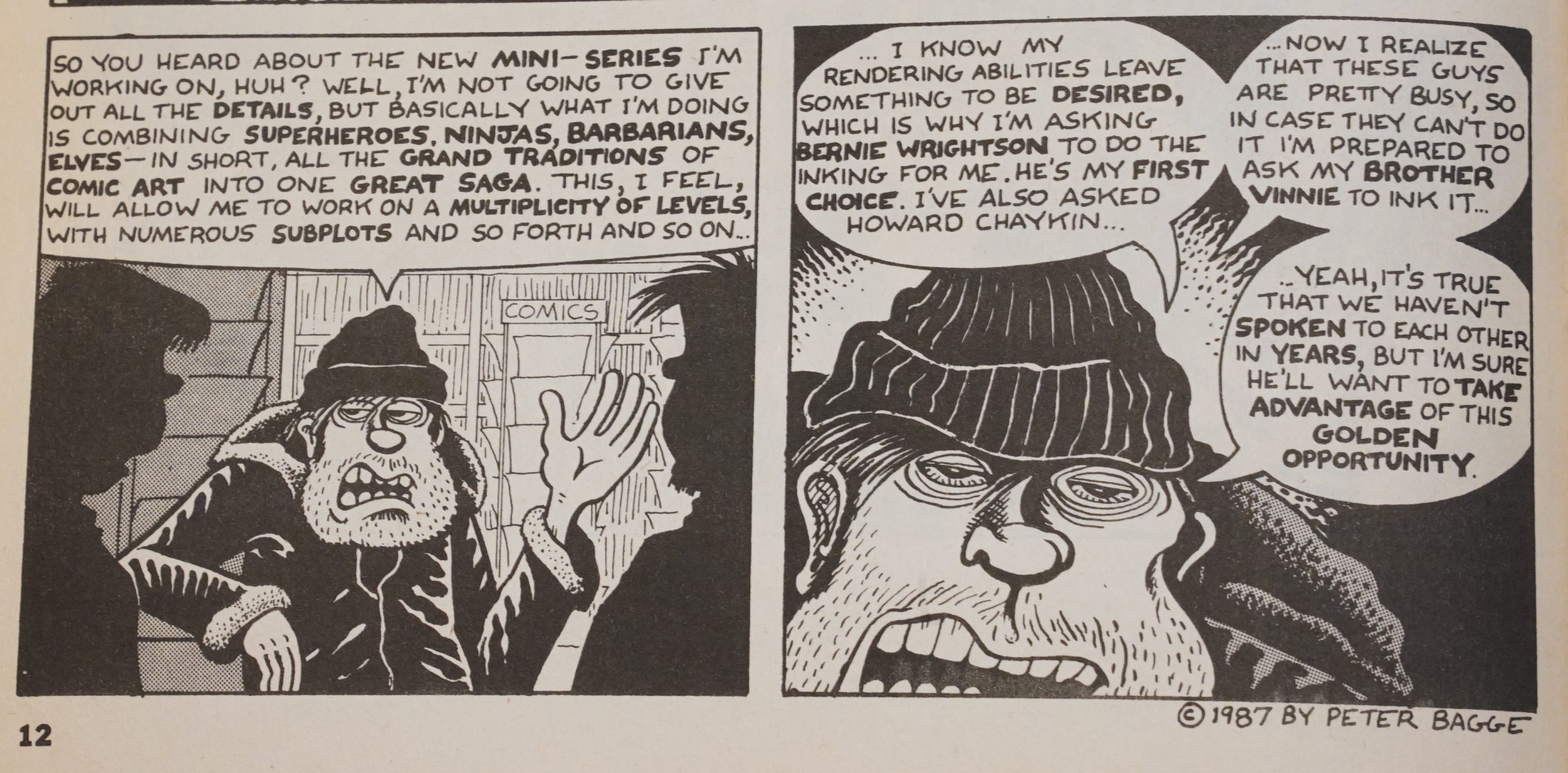 And, of course, Peter Bagge dissing moronic comic book people.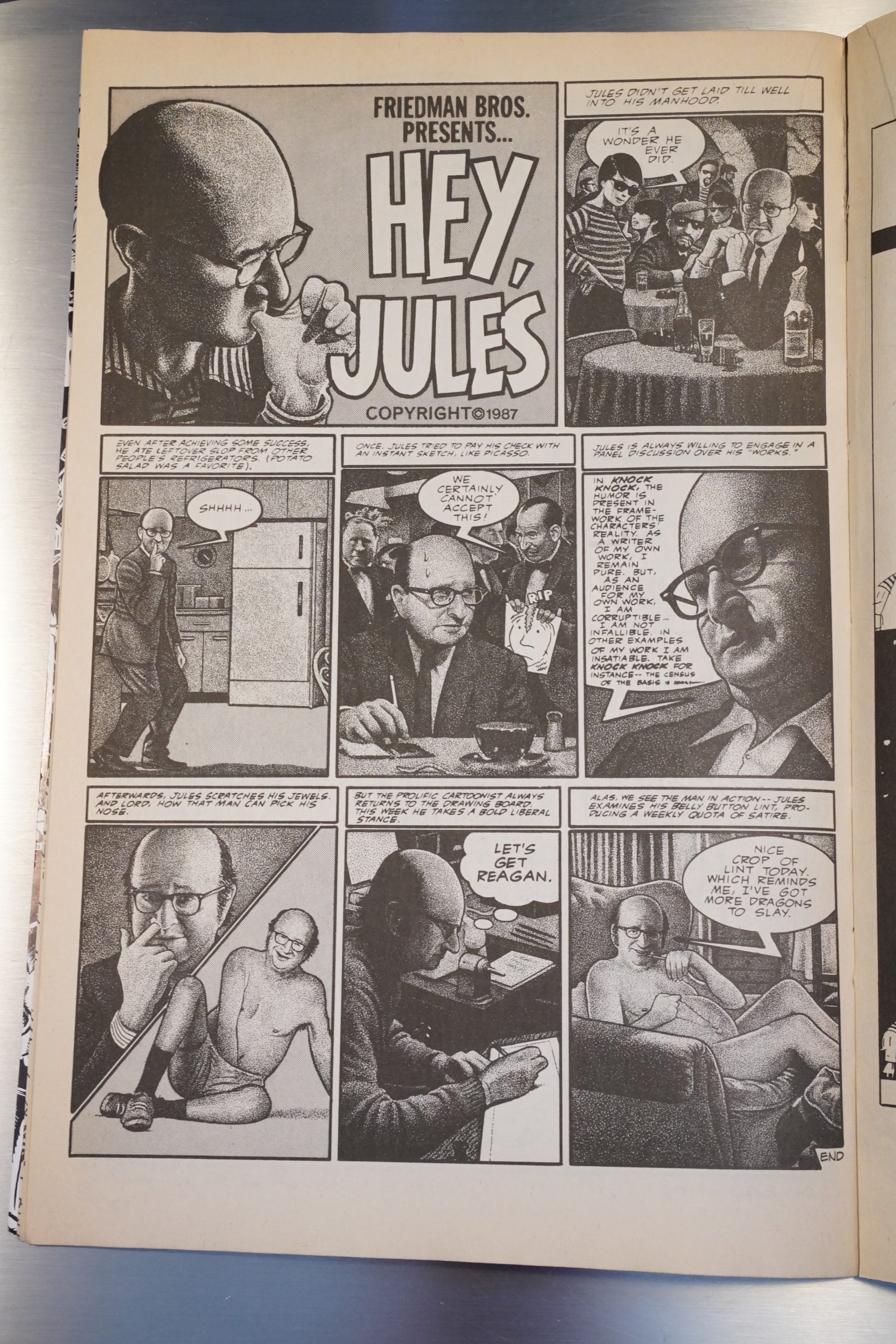 The Friedman brothers did appear in Raw, but that's the only connection in the first issue.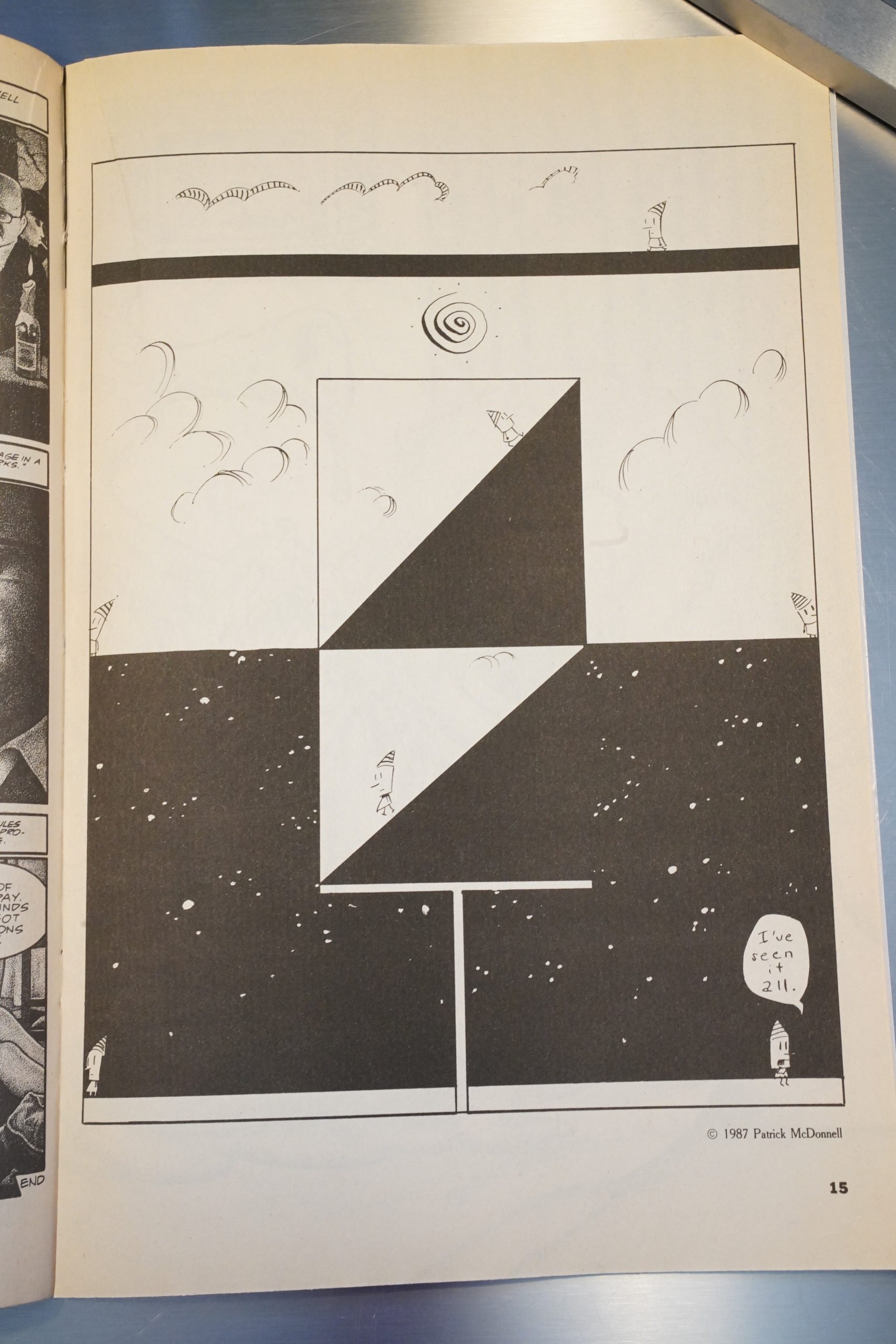 Hey, that's a nice page by Patrick McDonnell.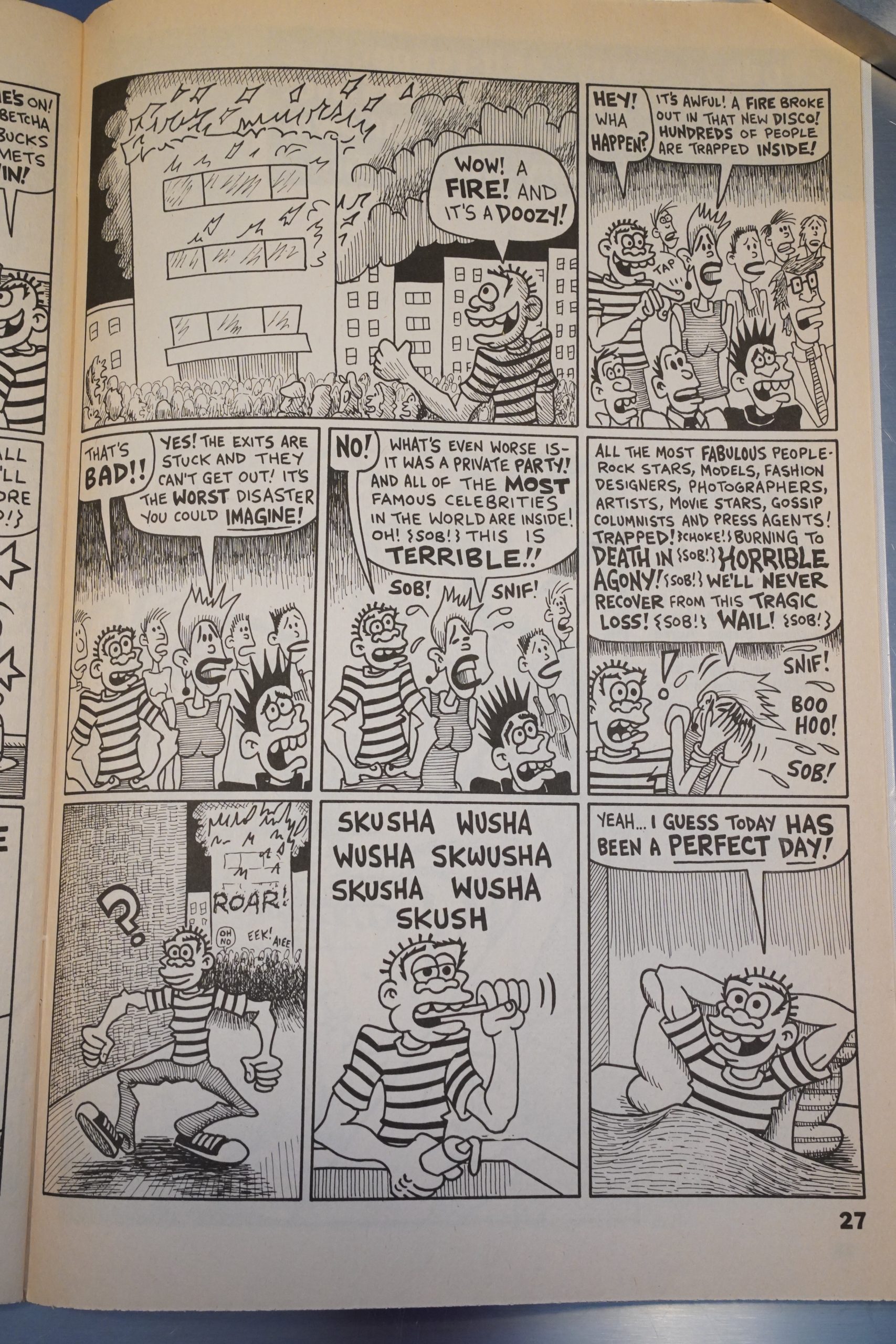 More typical is this John Holmstrom piece, which is all about how nice it'd be if all non-lowbrow people died.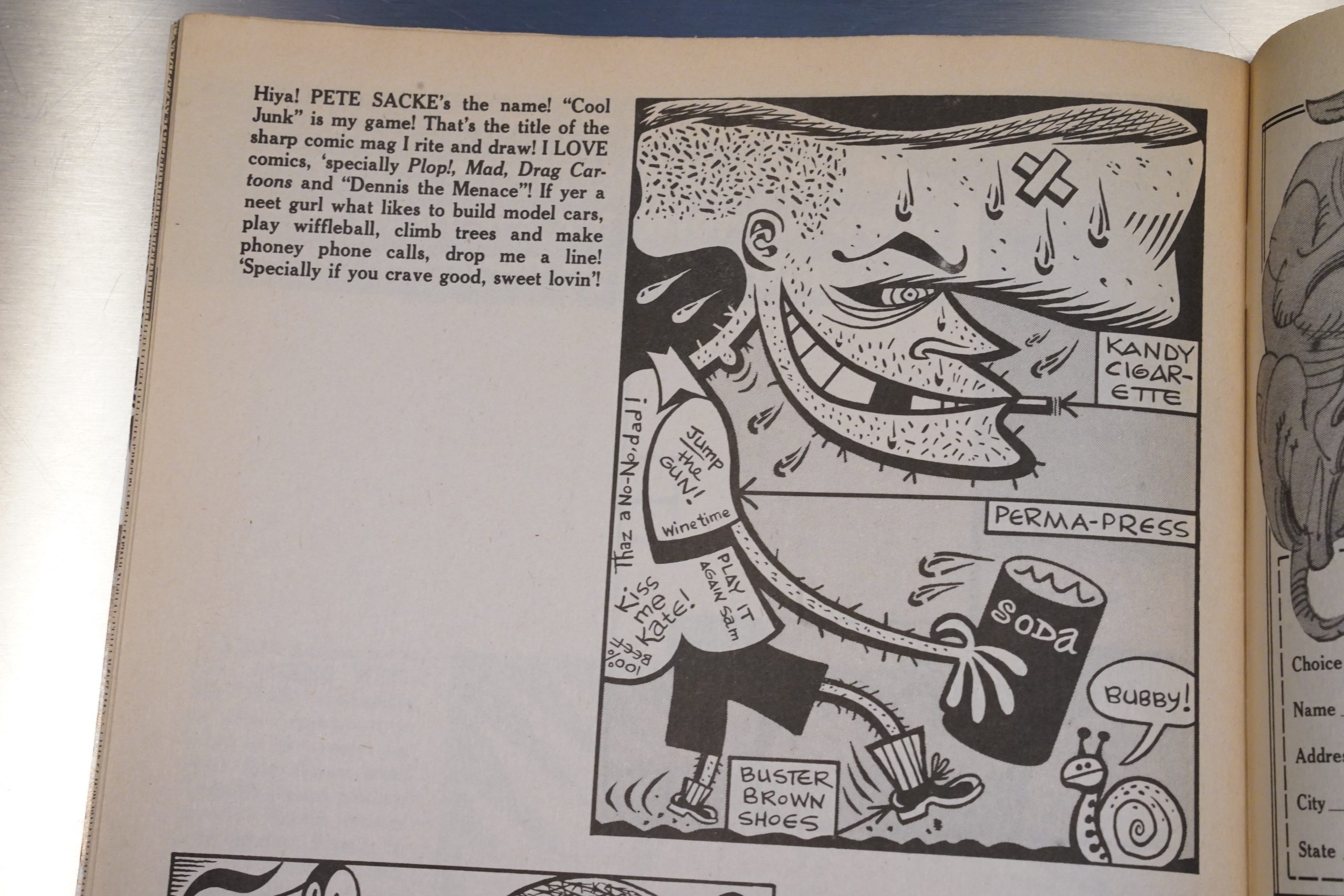 And, of course, some ribbing of the contributors by JD King.
So what gives? I don't think there's a single piece in the first issue that could be called "highbrow". (Except possibly the McDonnell page.) Was that tag line meant to be just a dig at Raw?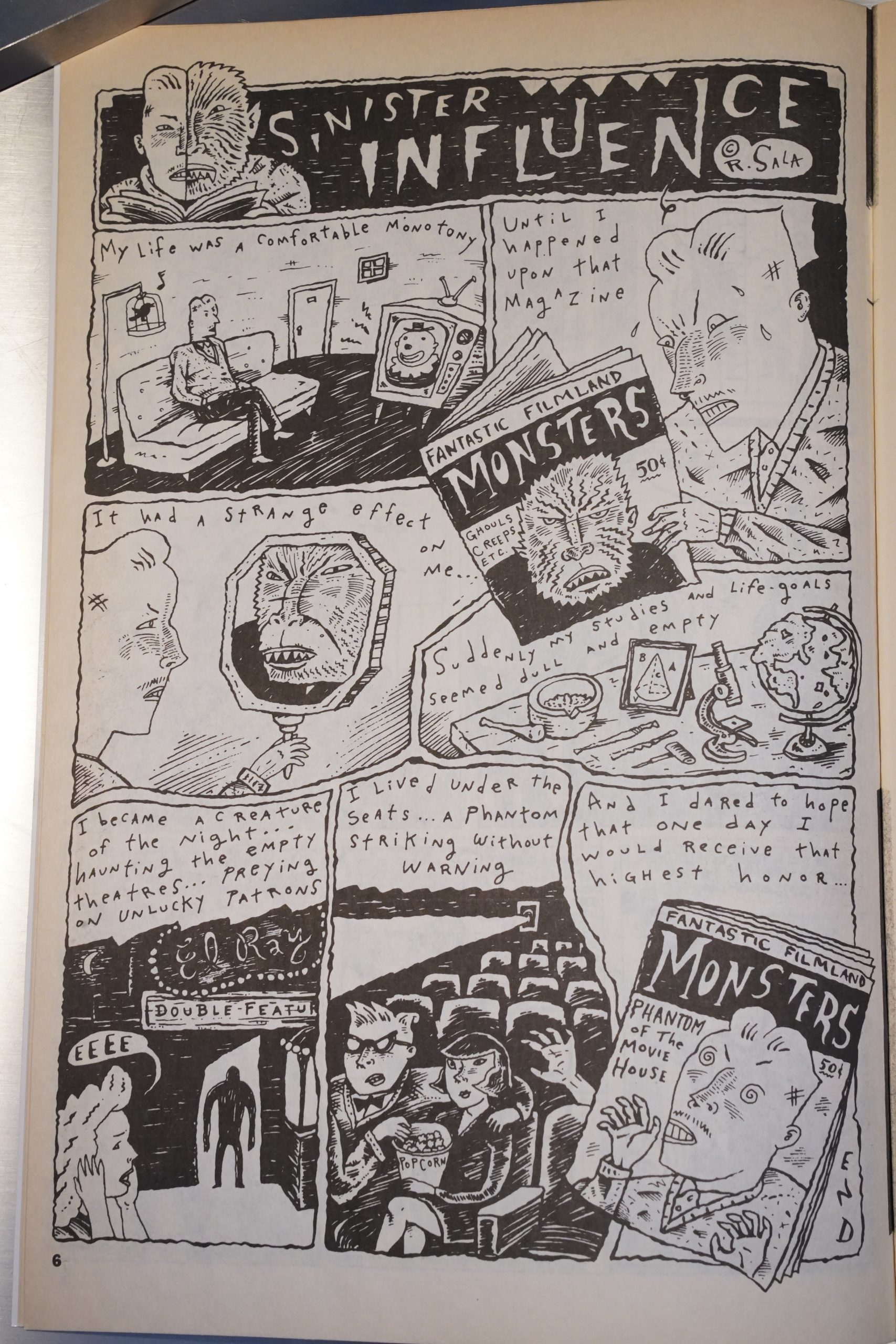 Things change quite a lot with the second issue, and we get people like Richard Sala…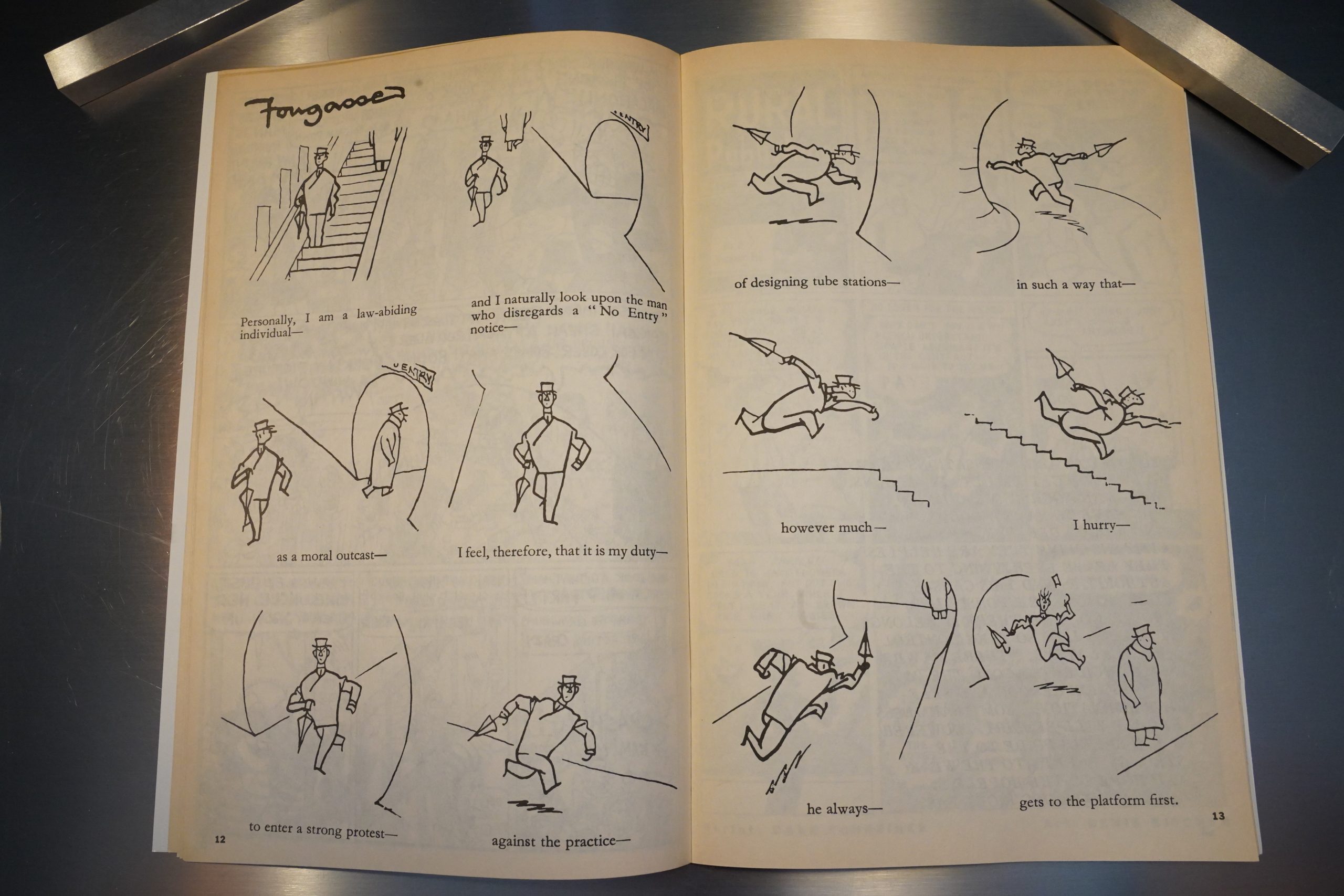 And Fougasse.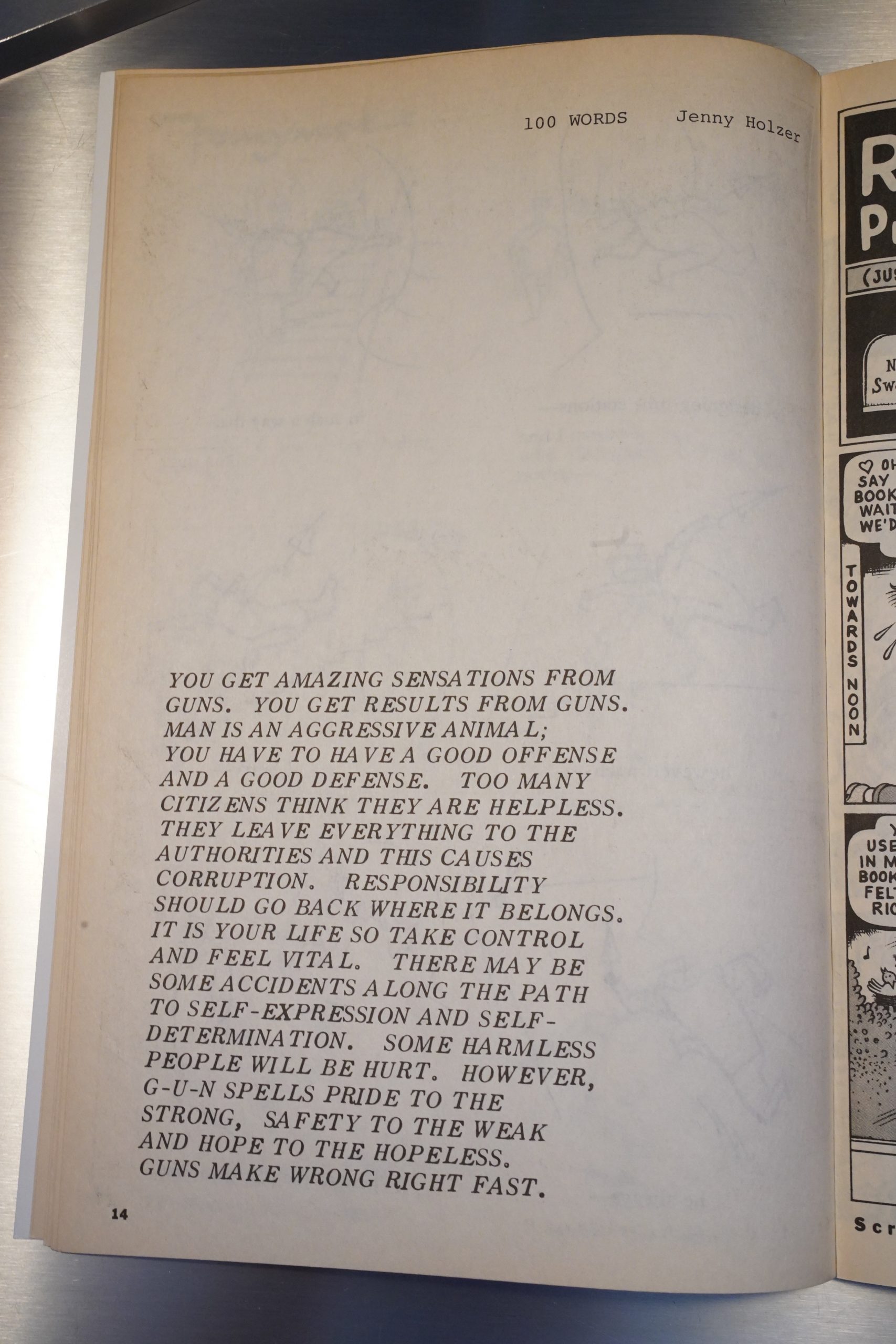 And Jenny Holzer! Now we're talking.
Kaz delivers a single page.
These comics are brisk reads — most of the pieces are only one or two pages long, but nothing's very dense.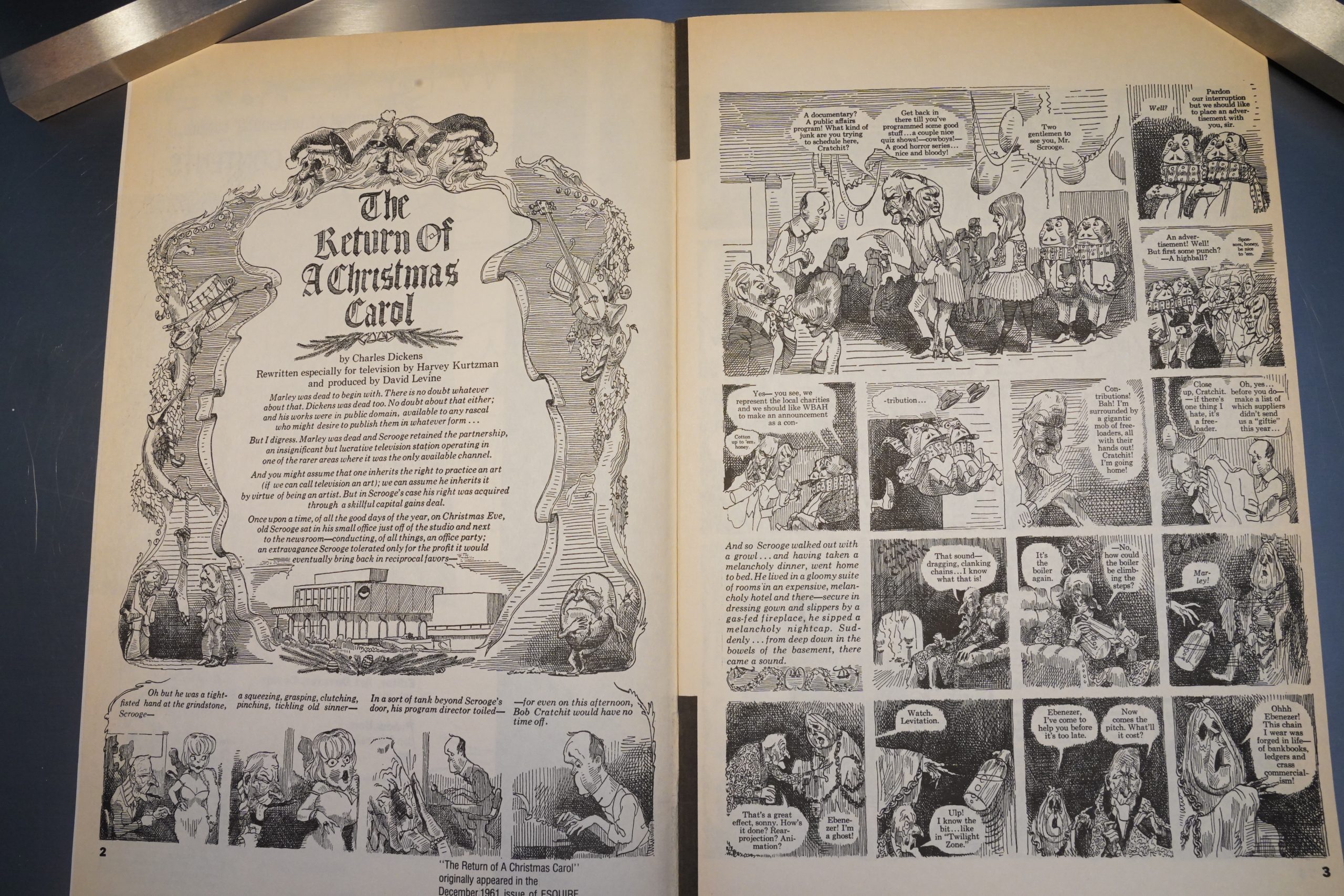 And then we have the third issue, which reprints a Kurtzman/David Levine strip from Esquire from the 60s. (It's not that funny?)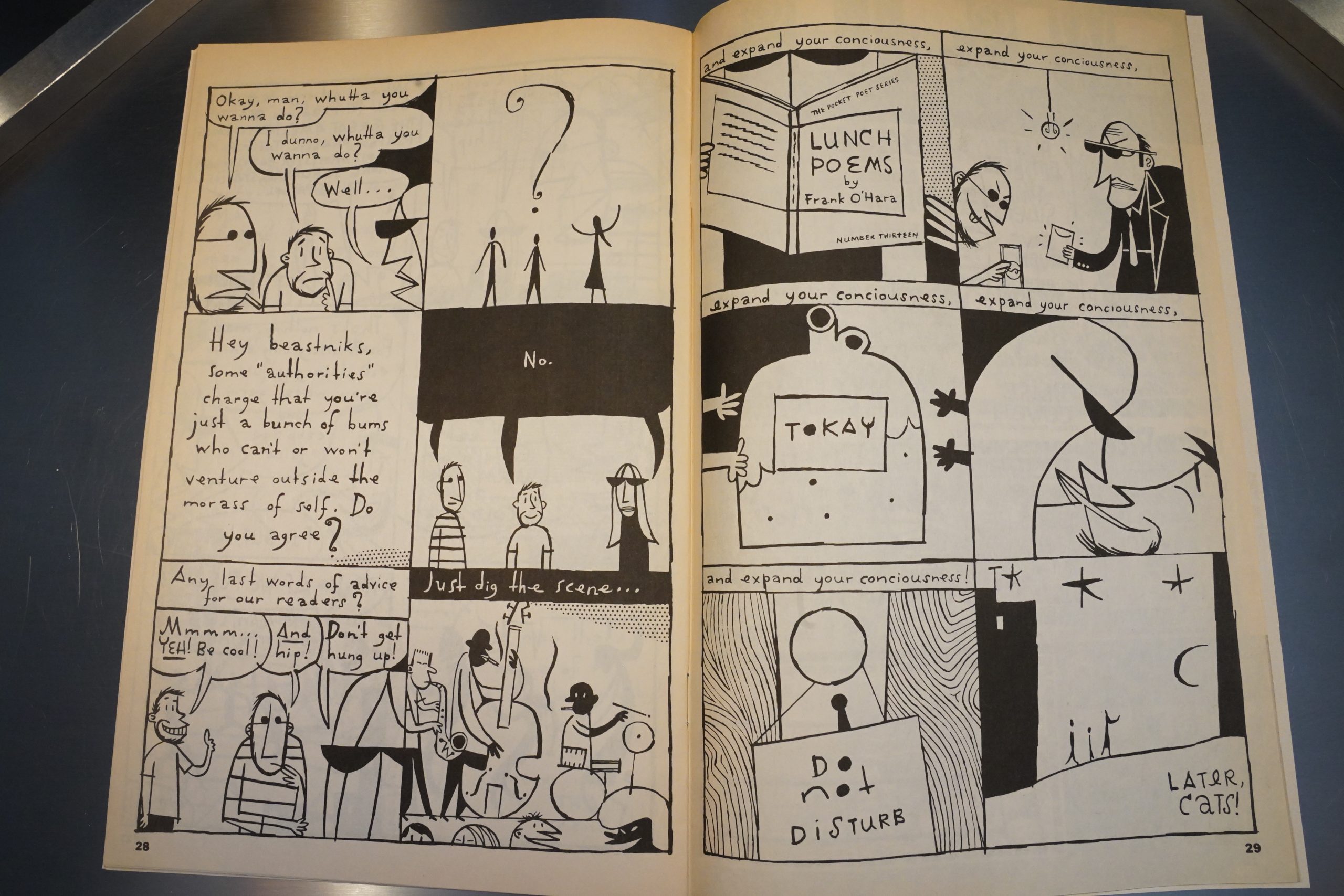 JD King ends the series with the longest strip of the bunch, and his target here is… beatniks. Very 80s, very modern.
I do really like his art style here (and throughout the series).
So there you have it: I'm not sure this is a very successful anthology. It's basically (I think) JD King and his friends, and there's nothing wrong with that, but it feels a bit aimless?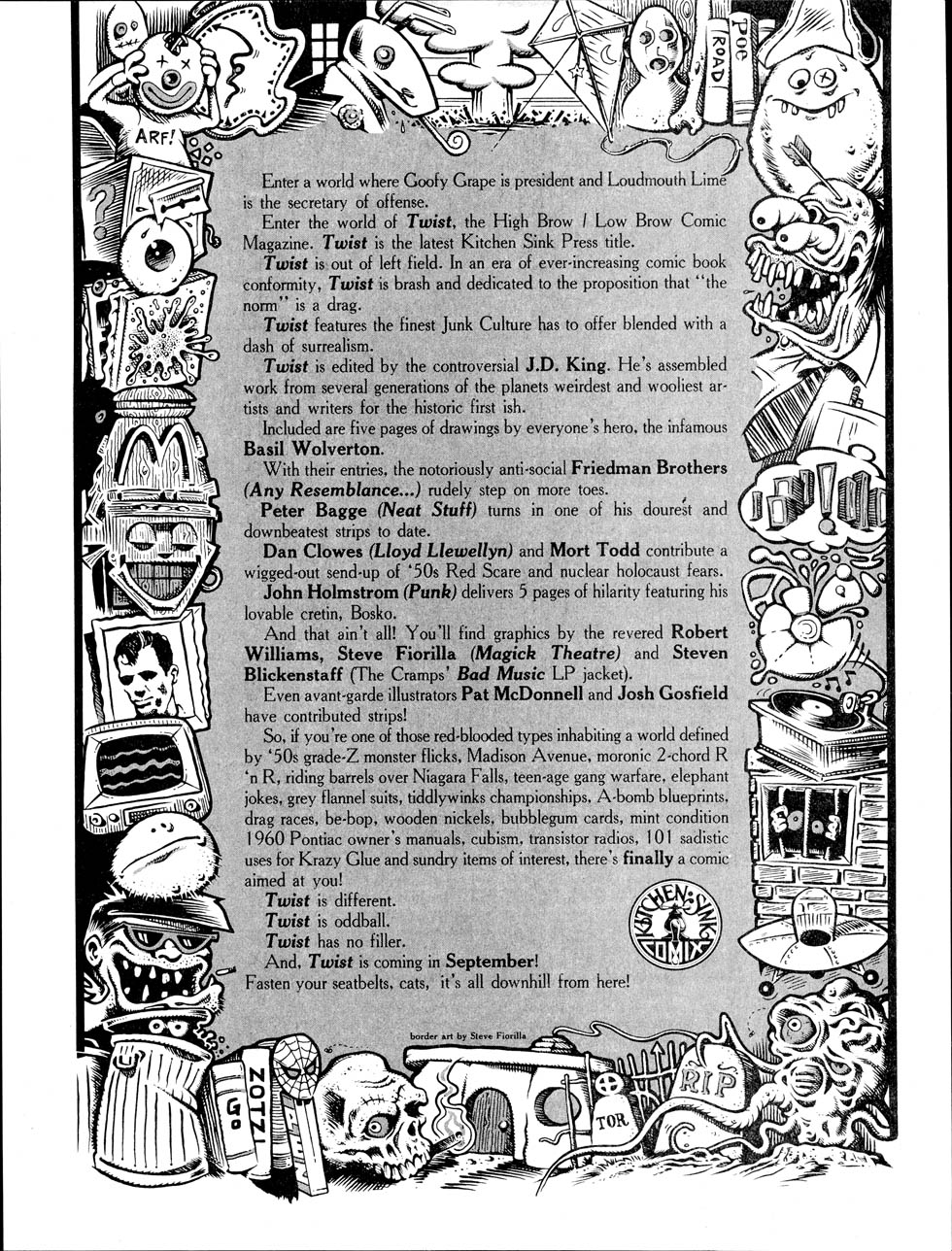 That's the ad the ran in The Comics Journal. "No filler." I guess that's accurate…
It's a pretty good anthology; quite cohesive. But it didn't live up to its own hype.
I was unable to find any reviews of the book.
This is the ninety-seventh post in the Entire Kitchen Sink blog series.