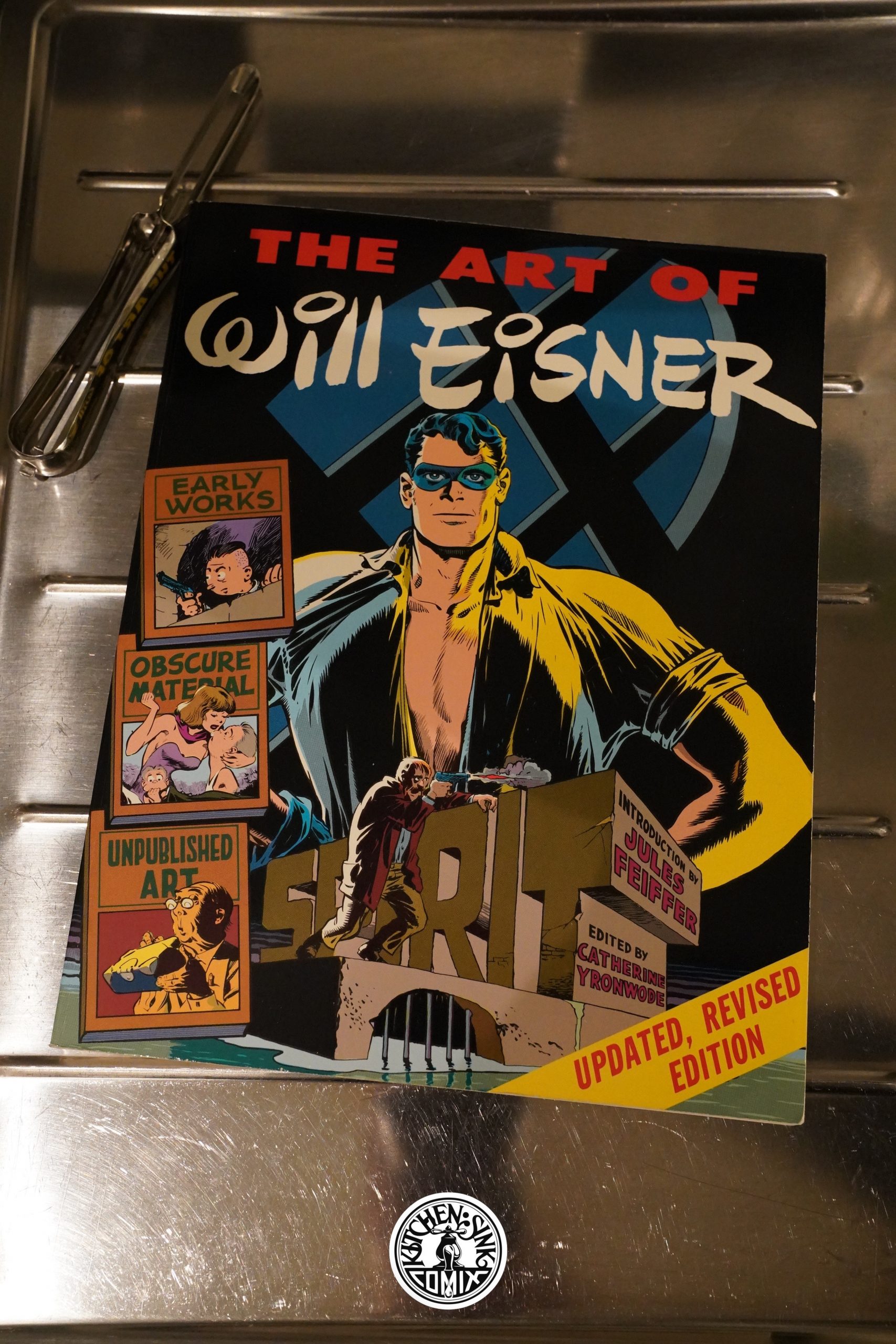 The Art of Will Eisner (1982) by Catherine Yronwode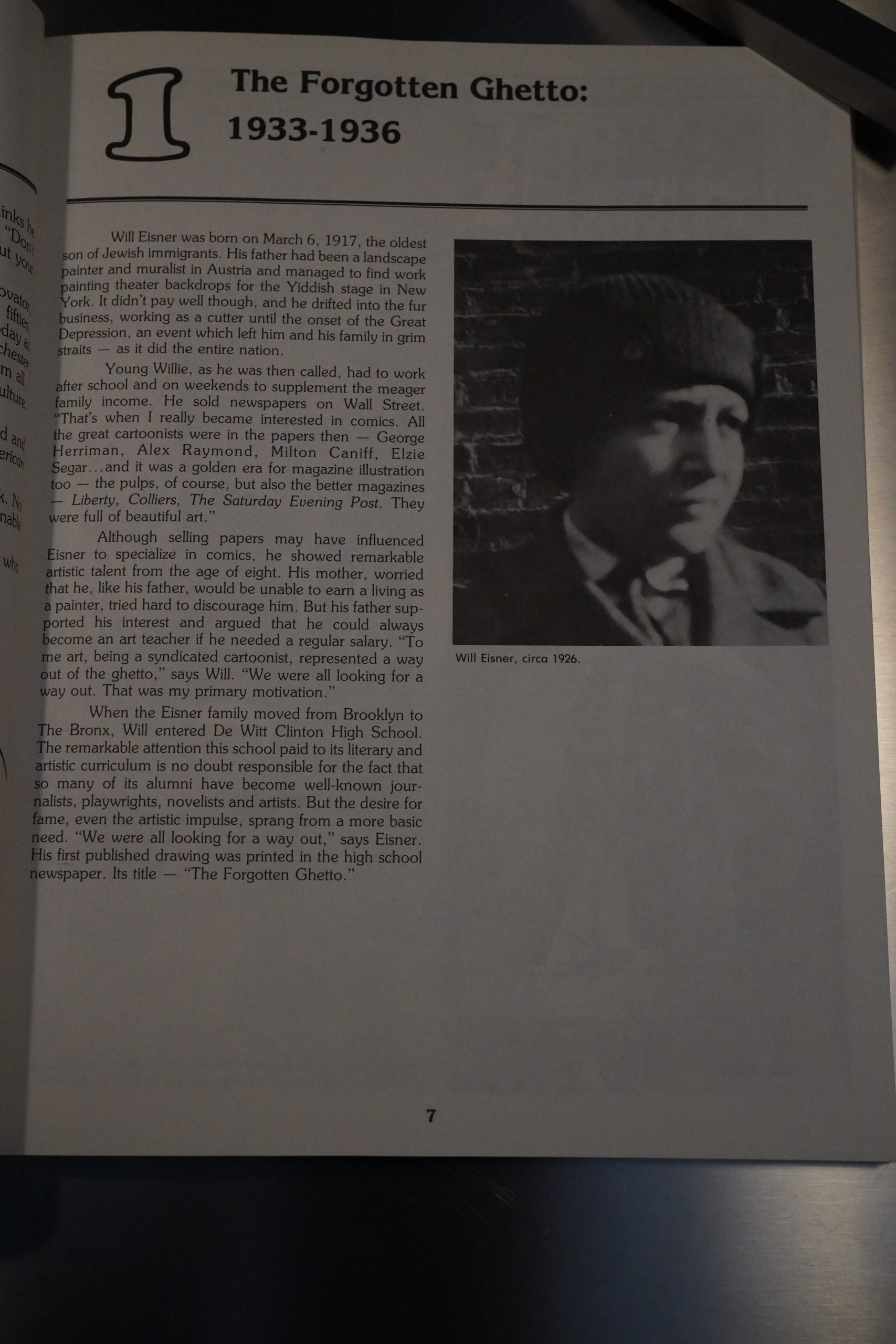 Kitchen Sink had previously published the Eisner Color Treasury, so I wondered what this was going to be about. And instead of gathering a lot of nice art, this is more about doing an Eisner biography…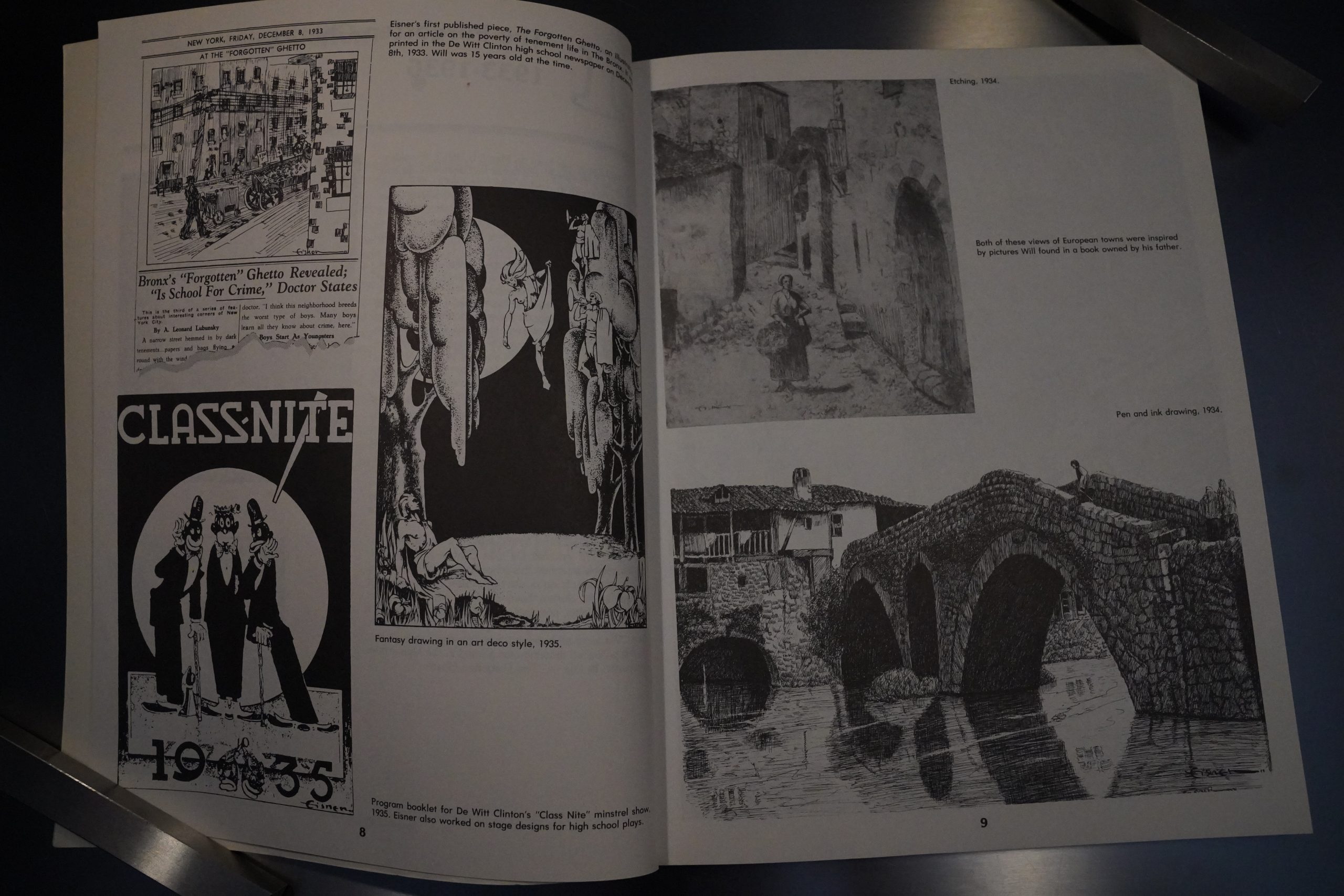 … while collecting a whole bunch of Eisner ephemera. The biographical sketches are well-written and informative, as usual by Yronwode, and the selection of stuff seems nicely done.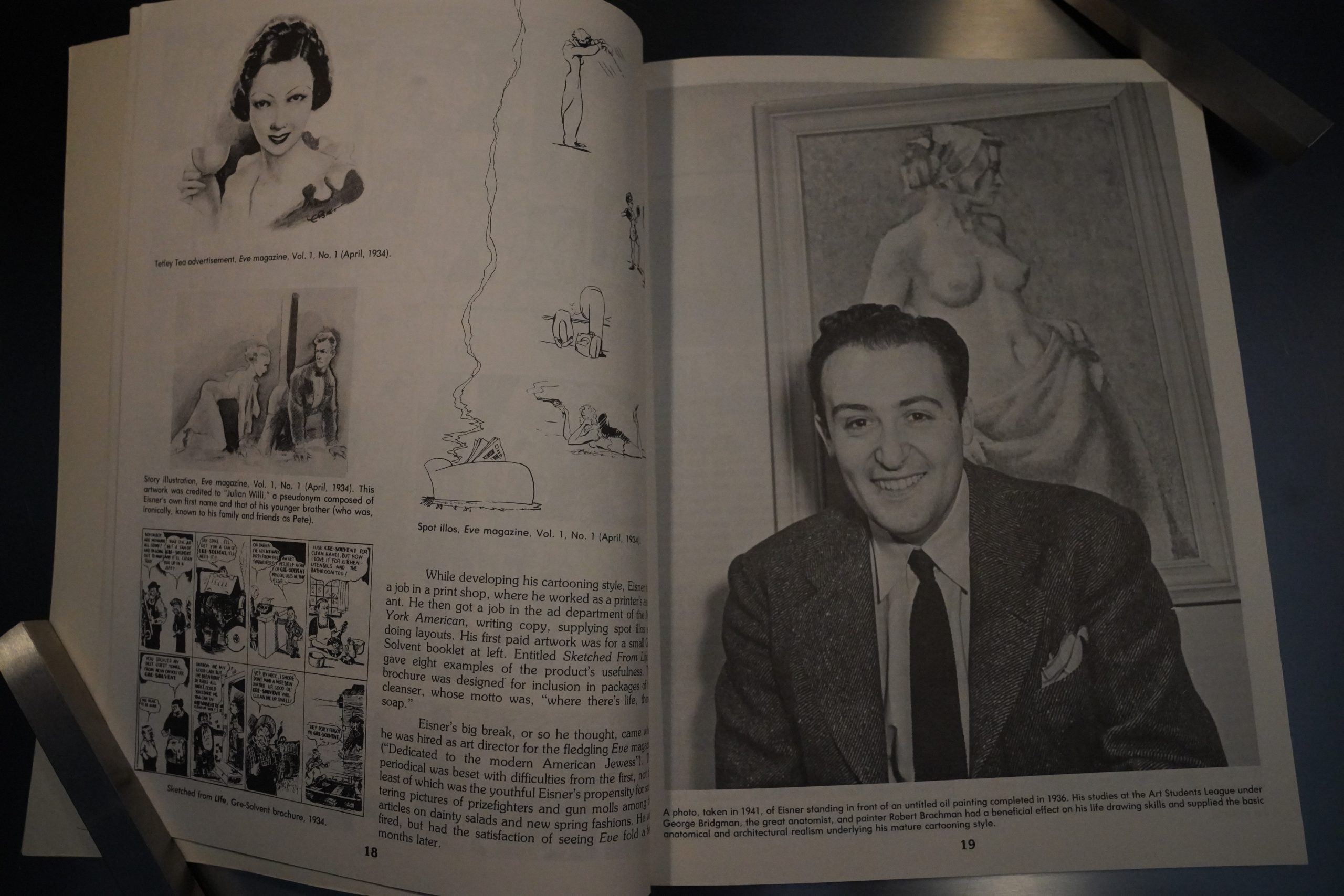 So we get a bunch of stuff like this, and a handful of snaps of Eisner at various ages.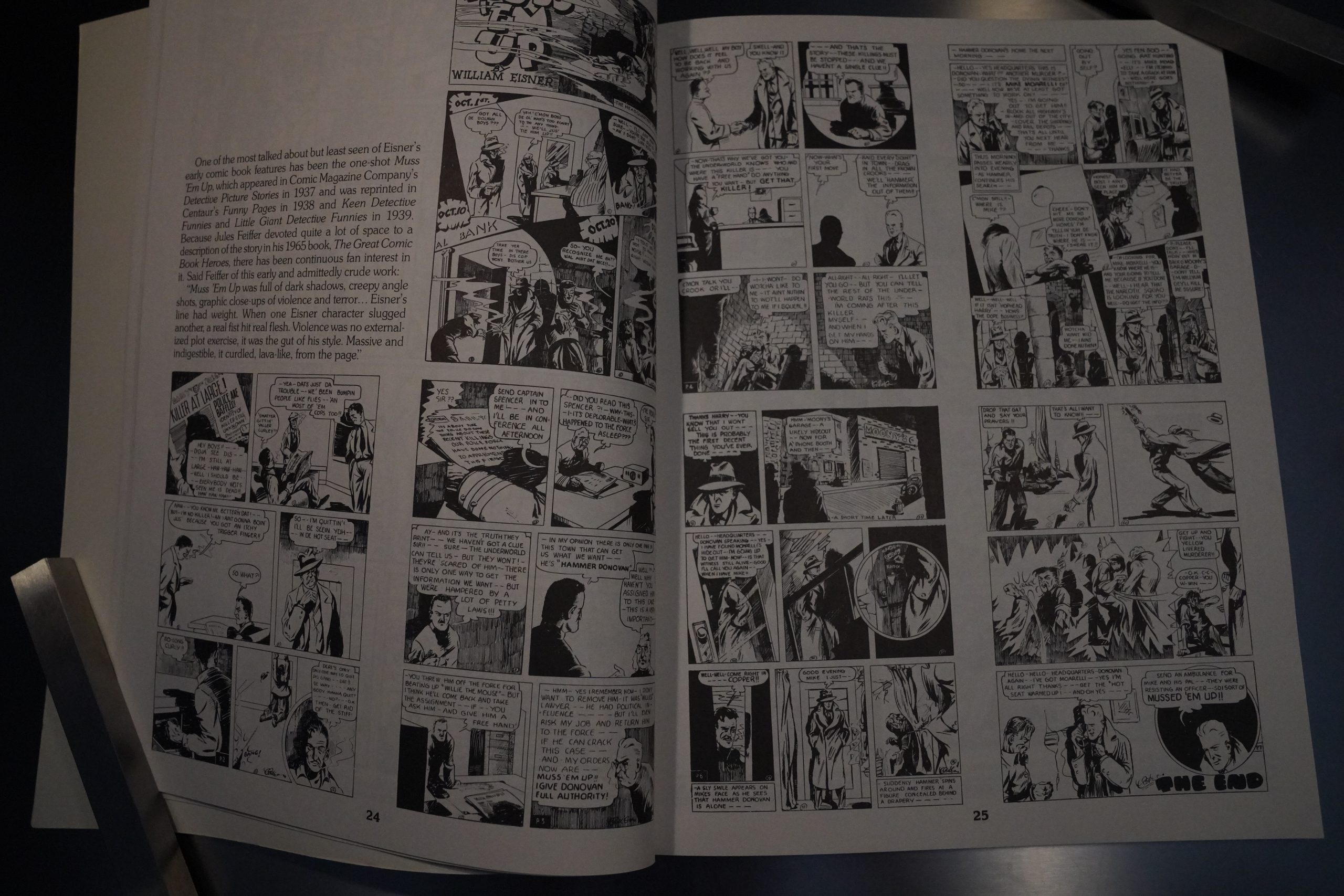 A couple of stories are reprinted in full.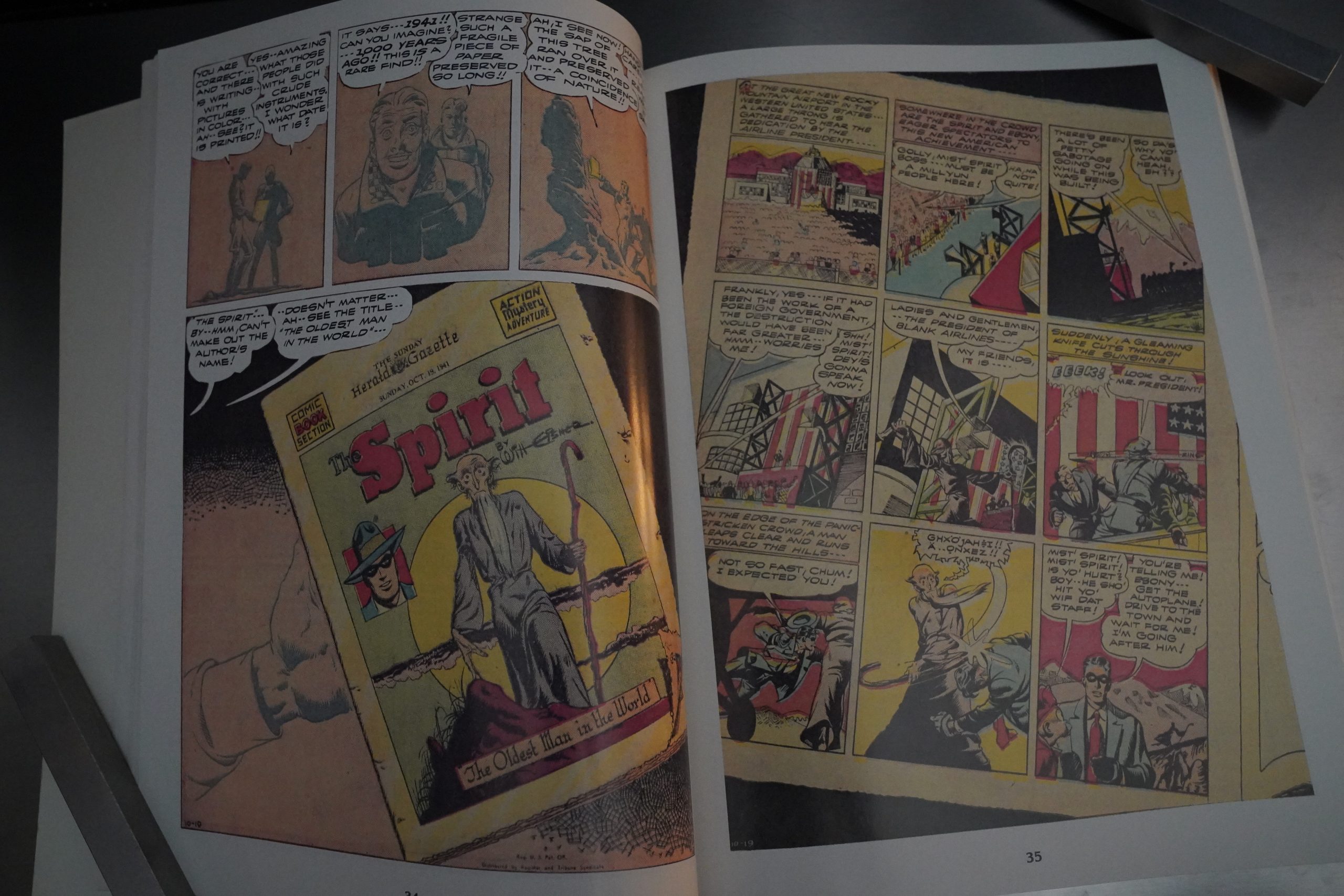 And even a full colour Spirit strip. (A kinda meta one, so it's pretty apposite.)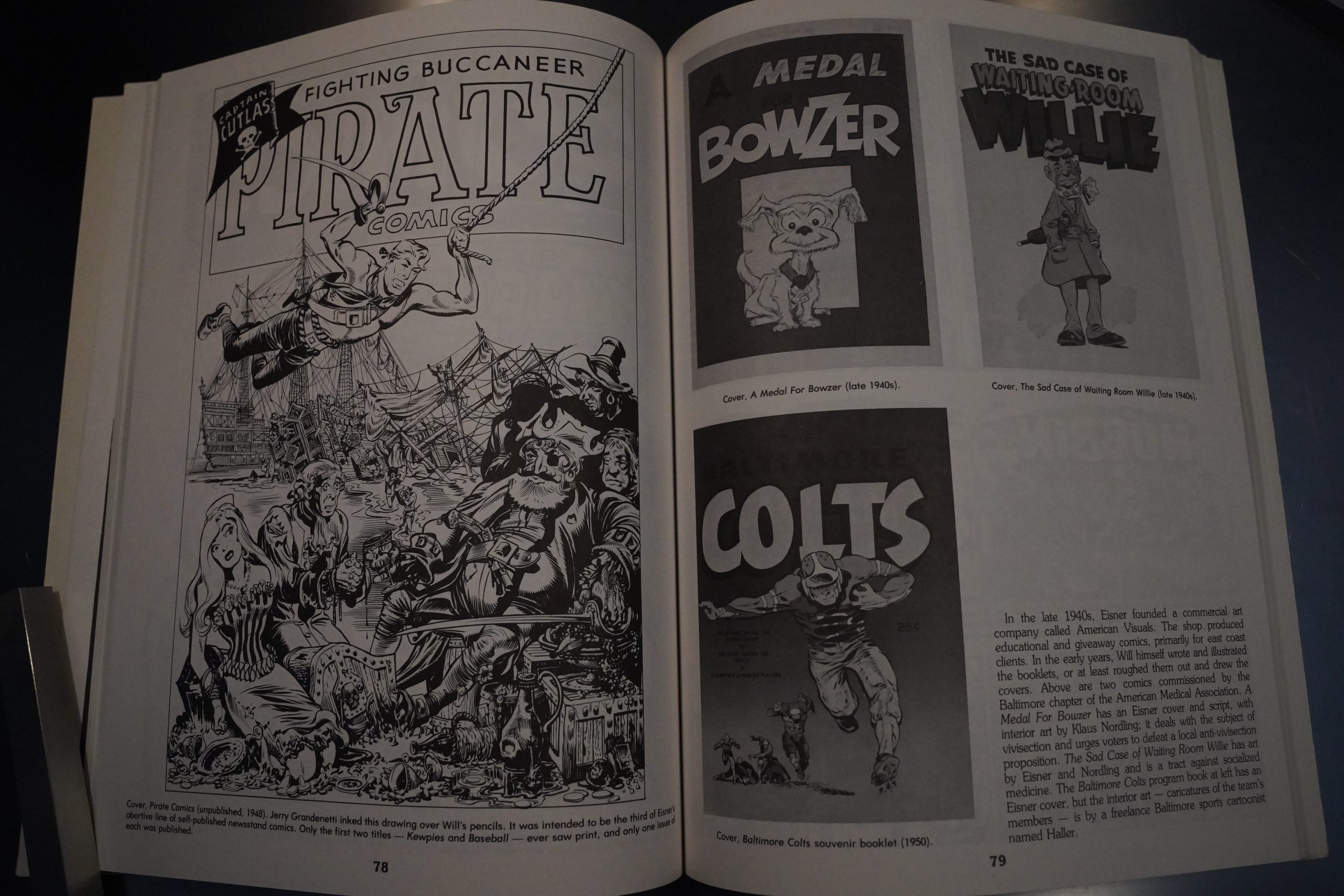 If I were an Eisner fan, I'd be totally into this book.
This is the sixty-second post in the Entire Kitchen Sink blog series.