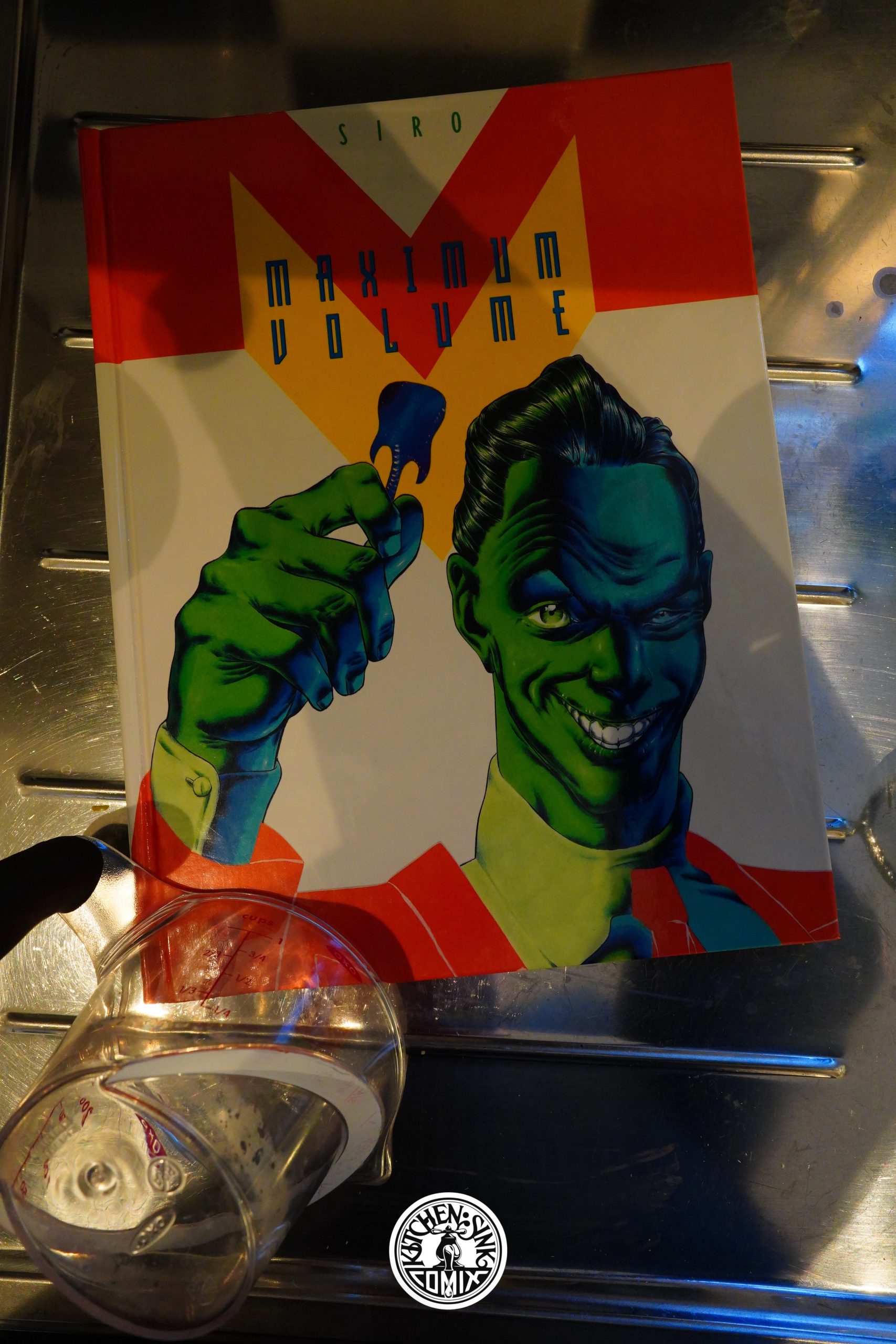 Maximum Volume (1994) by Siro
Like Eden, this was also originally published by Zenda in France, and then serialised in Heavy Metal before being published in this hardcover album volume.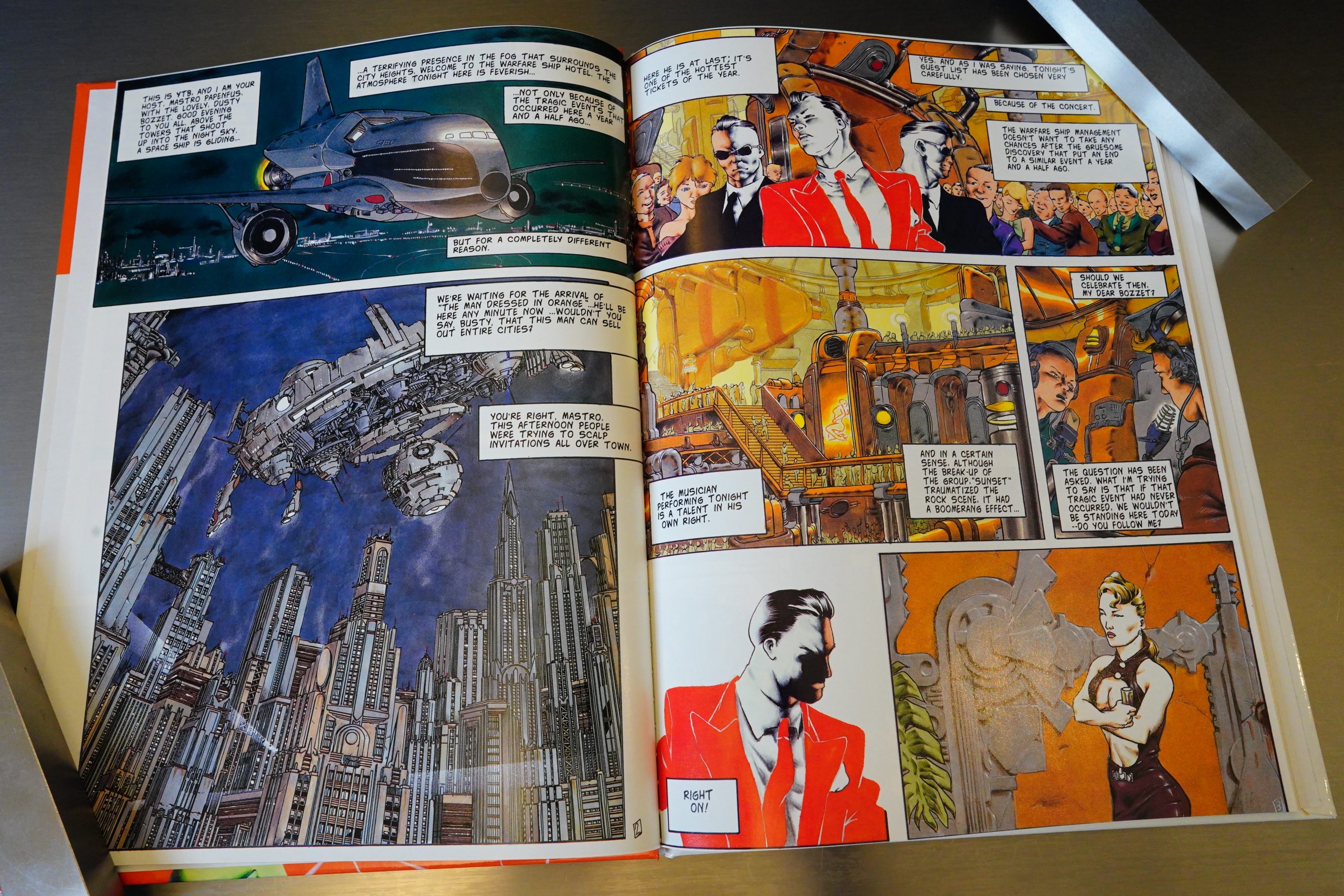 And like Eden, it looks like it was done by a pretty young artist. But this time around, he's not a Liberatore copy, but instead seems to be more influenced by American 80s comics, I think? I mean, I can see Scott Hampton, perhaps some Kaluta… Mark Schulz? Dave Stevens, definitely. And also influenced by generic Metal Hurlant stuff.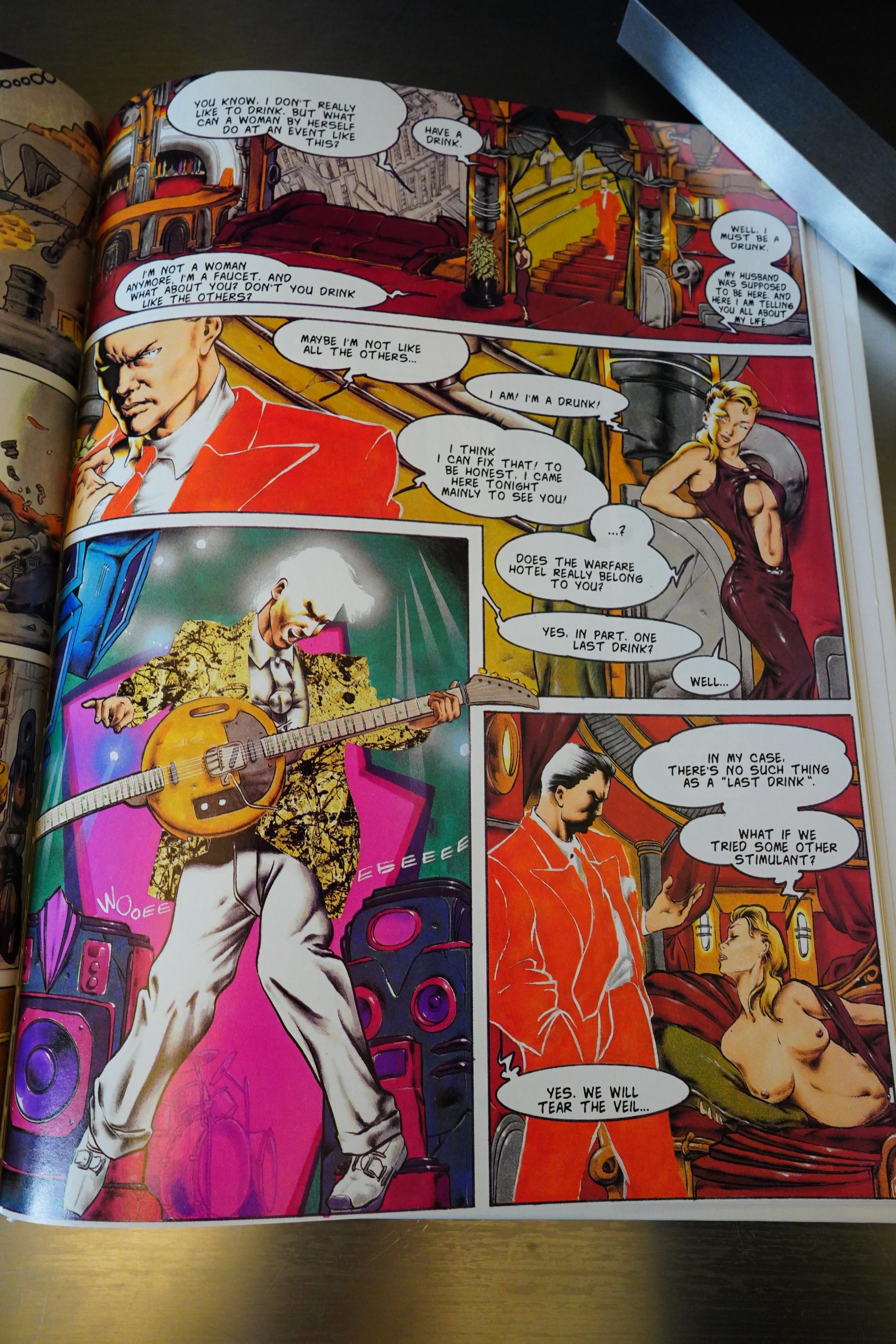 But there's a lot of things here I can't remember seeing anybody do in just this way. Like the way he's drawn that guy's suit with white lines over red. It looks great, and makes him stand out in a supernatural kind of way.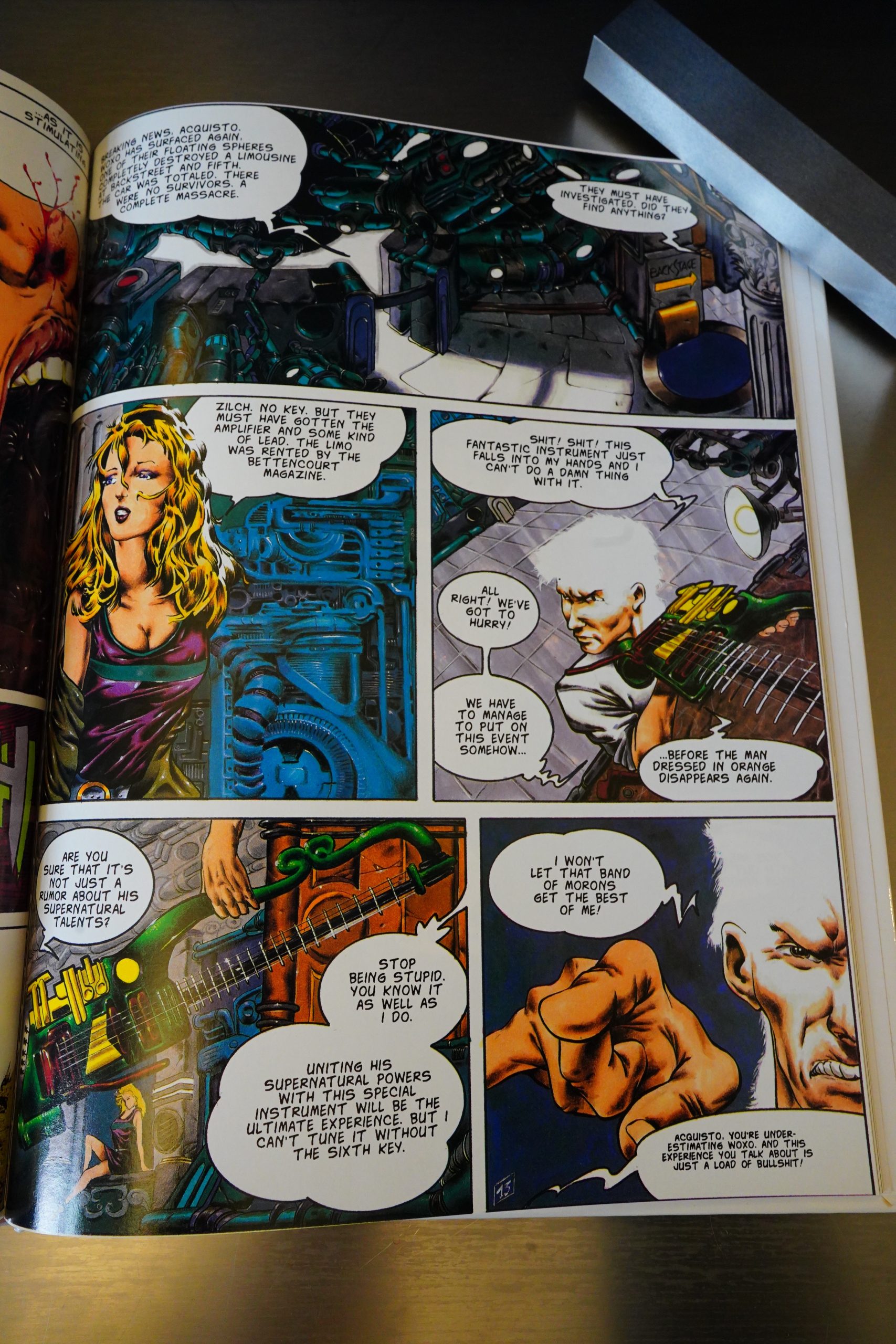 And the way that that guy's hair is just a blank whiteness — it's fun.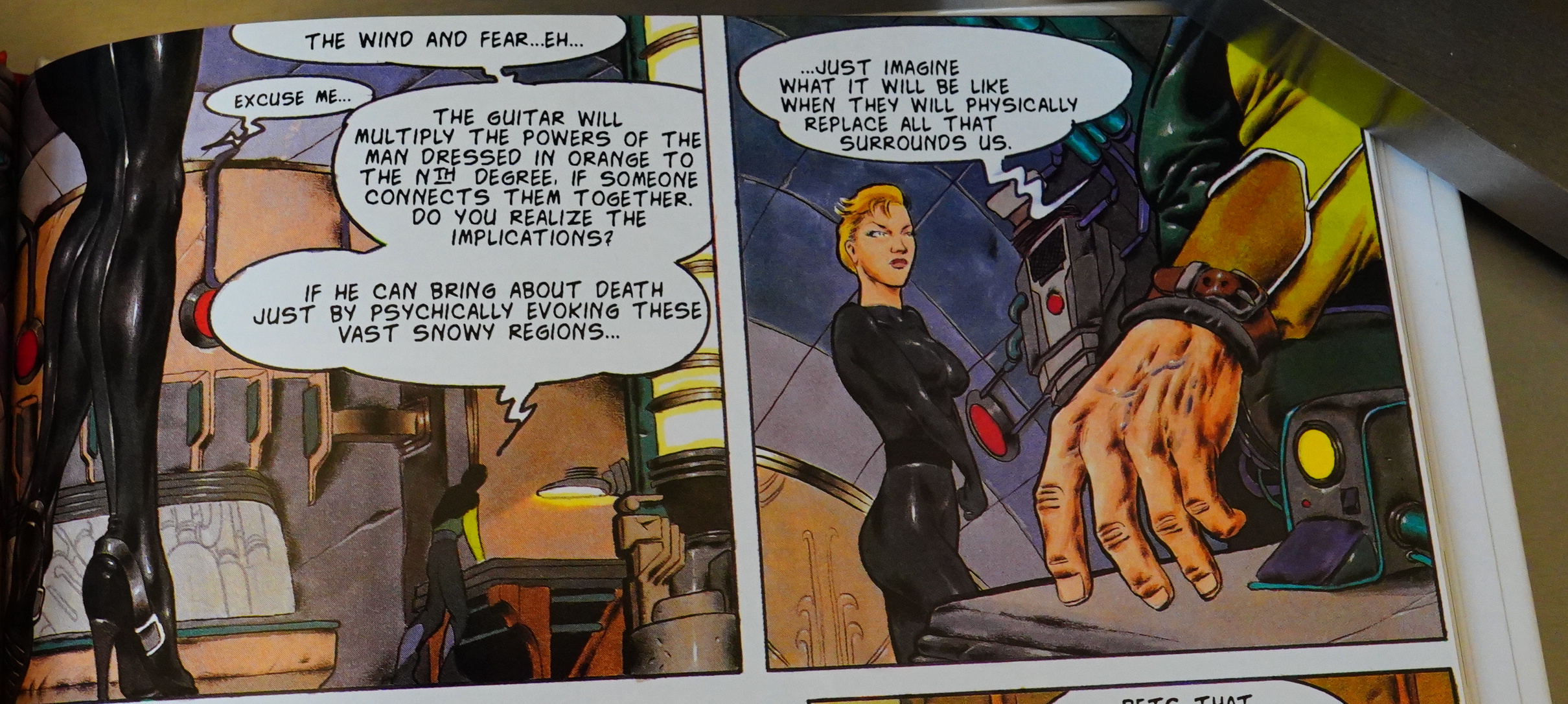 But if you actually try to read this, you'll just get a headache. The dialogue above is pretty typical, and I think it can best be summed up as "what? whaa? whaaat?"
The plot revolves around retrieving a McGuffin that the guy with the red suit has put out into the world to destroy the world, because why not.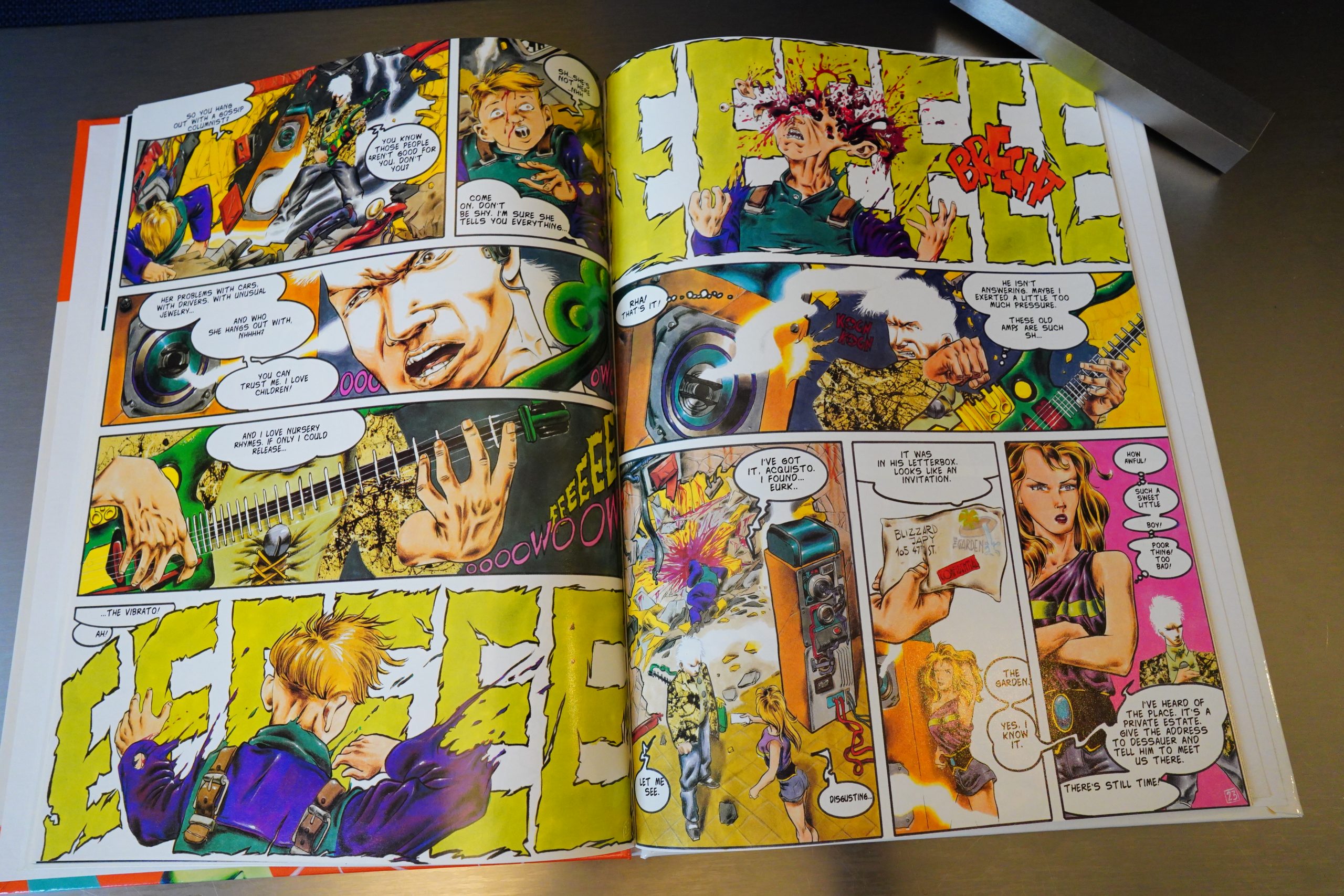 At least the annoying kid is killed in a gruesome way: By somebody playing metal.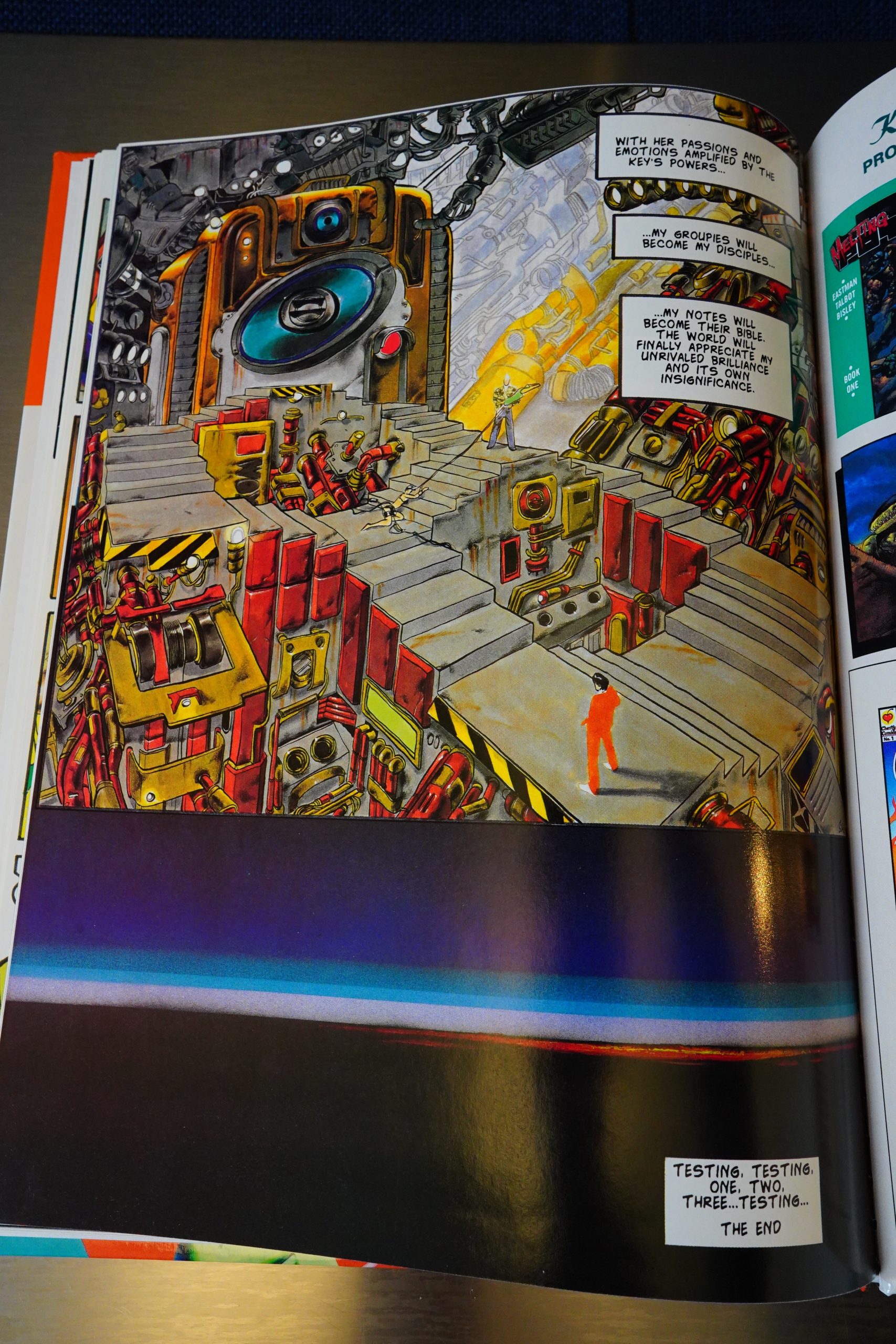 The ending is ambiguous — did this end with the world ending, or is there going to be another album?
A second volume was released in France, but wasn't published in the US. Zenda went under later the same year, so presumably their stuff didn't sell there, either.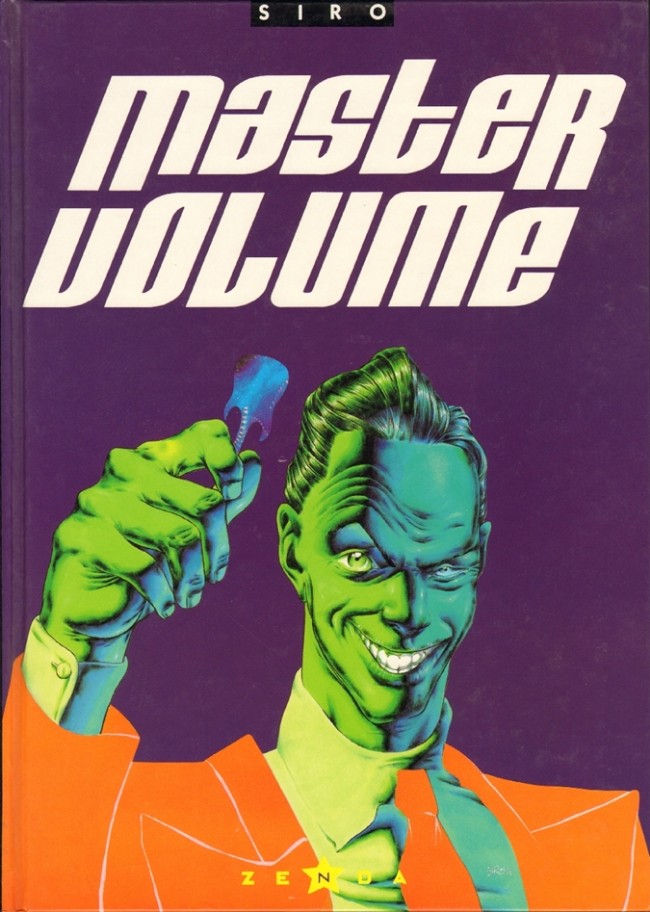 The French cover looks a lot more Pop Art than the US one, doesn't it?
If I'm reading that web page correctly, these albums have never been reprinted in France, either, and you can pick up used copies cheap.
This is an even more puzzling thing for Kitchen Sink to be publishing than Eden. I mean, it looks like More Heavy Metal Than Heavy Metal, so it's attractive in that way to a possibly large audience, but it's pretty much unreadable. I think that perhaps Siro was going for an experience like reading Elaine Lee/William Kaluta's Starstruck — a sensory overload drawing the reader in — but he just doesn't have the storytelling chops here. (It's Siro's first album.)
This is the one hundred and sixty-ninth post in the Entire Kitchen Sink blog series.