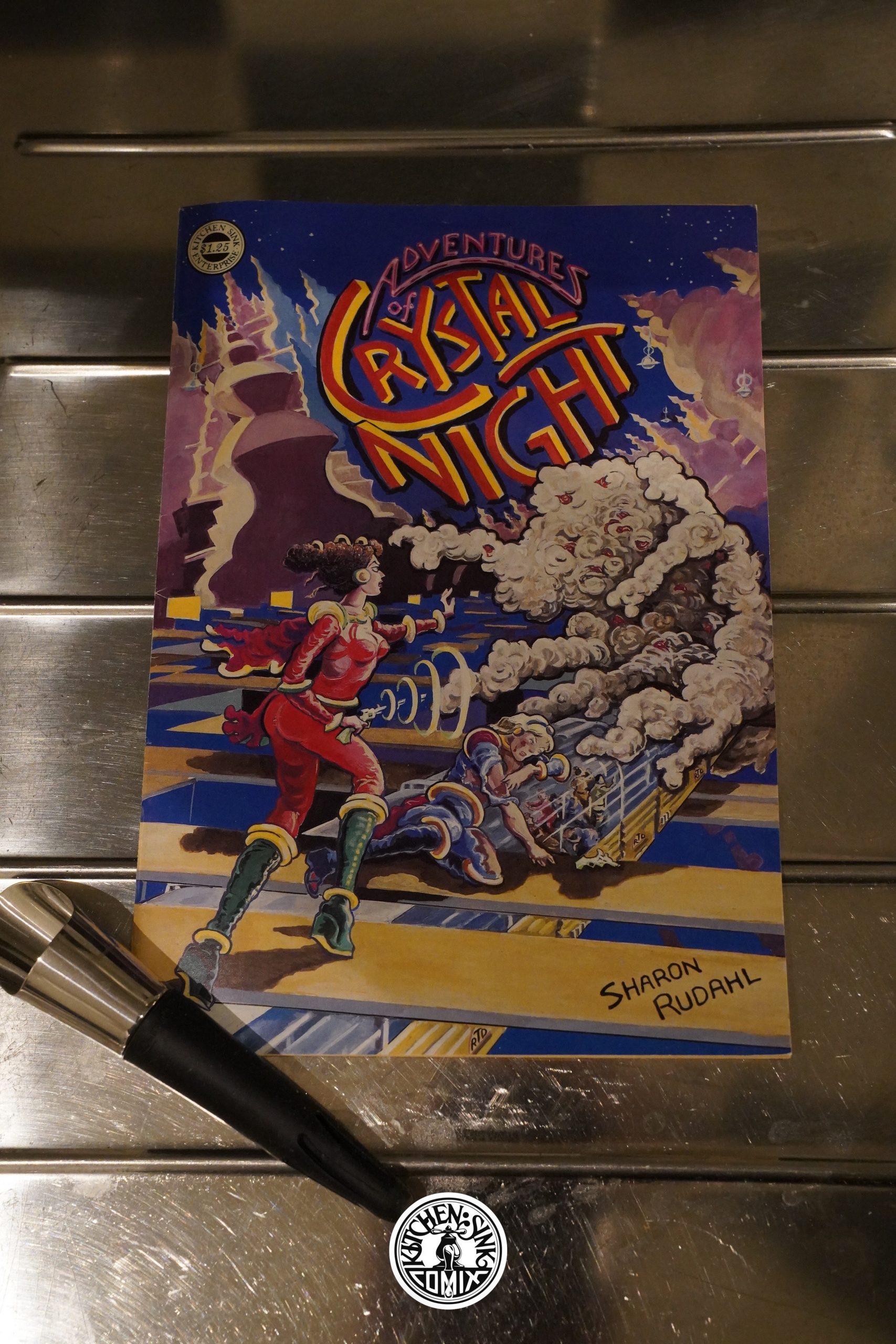 Crystal Night #1 (1980) by Sharon Rudahl
This is it: The end of an era. This is the final underground #1 comic Kitchen Sink published, and the transition from underground publisher to indie comics publisher is almost complete. (Kitchen would still go on to publish comics in series already started, like Gay Comix, for a while.)
Well, OK, Harold Hedd: Hitler's Cocaine would follow four years later, and, yes, that's a quite underground book, but… it's full colour, and it's an outlier, OK? And he'd start a new iteration of Death Rattle in 1985… but those books were more tailored to the direct comics channel, so I'm sticking by my first claim: This is the final new underground comic book Kitchen published.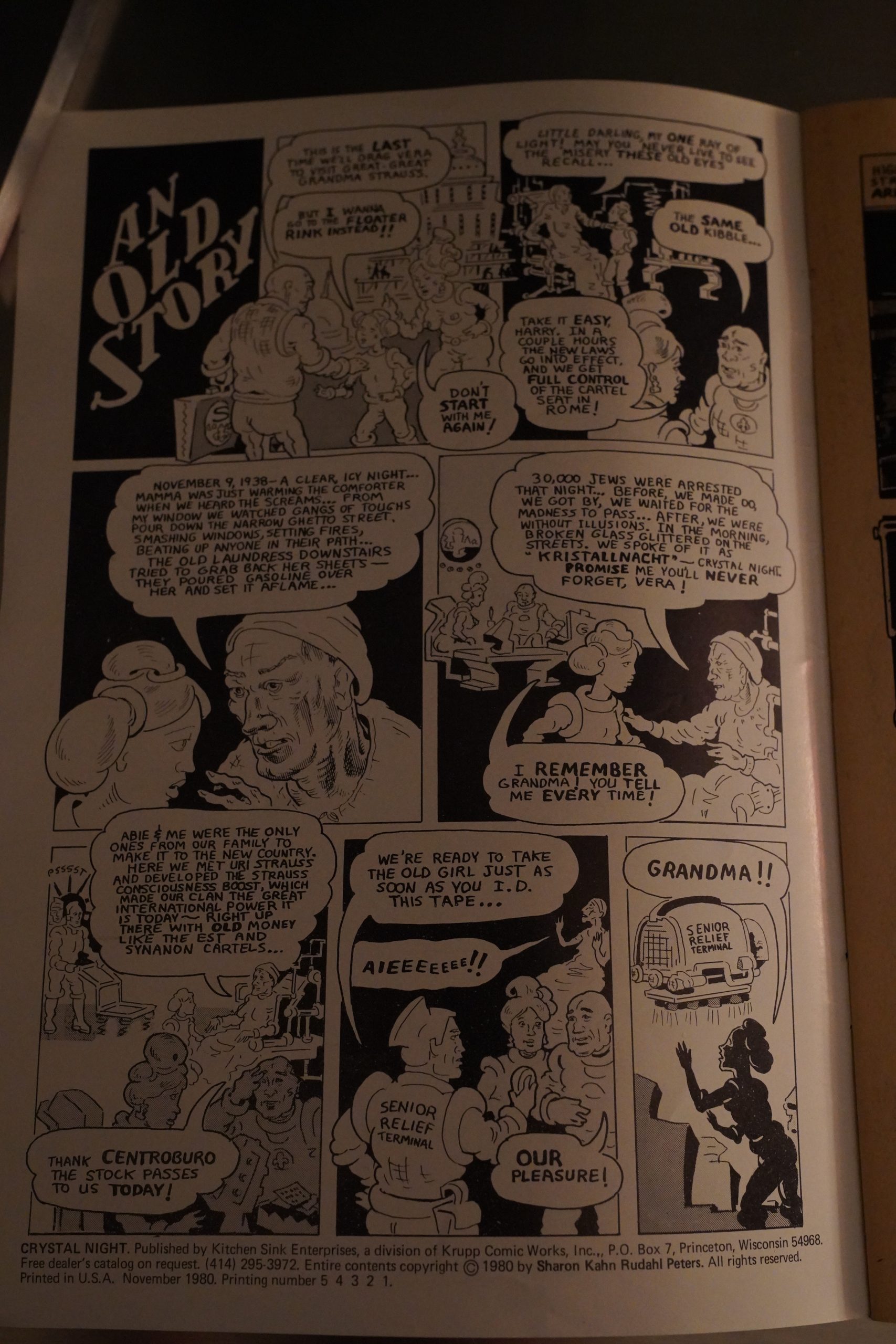 Rudahl had appeared in a number of anthologies before this (mostly from Kitchen Sink), but this is her first solo book, I believe. I've always liked her stories — they're usually very quirky and on subject matters that you don't really expect to find in the anthologies she appears in (like bits from the Russian revolution and stuff). She always seems to cram more stuff into the pieces than she has room to… and this book seems to follow the same pattern: It's just bursting with material. So the story starts on the inside front cover and doesn't end until the inside back cover.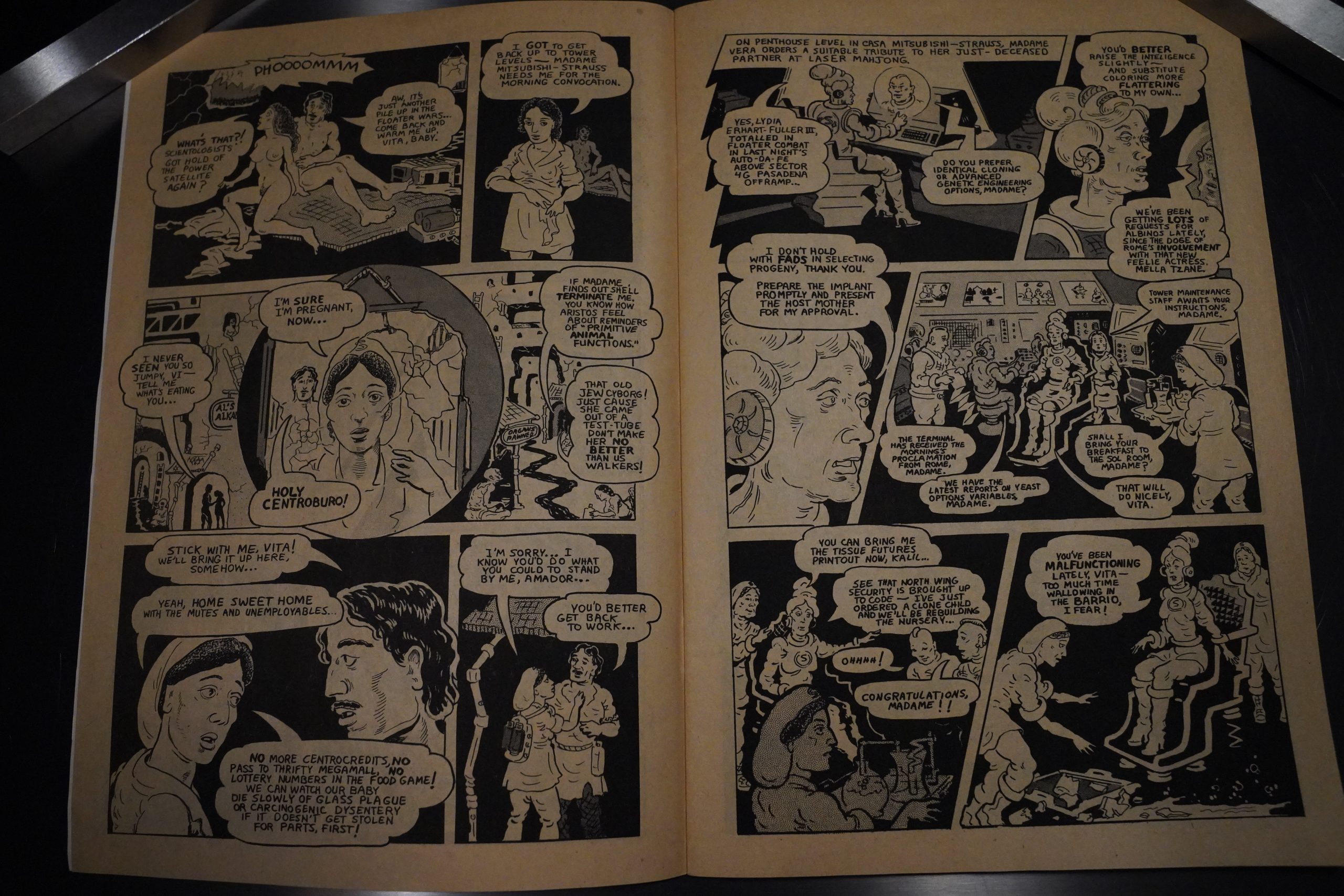 And the storytelling is, indeed, super-compressed. But… I don't know how she does this, but this book has a wonderful flow. There's so much happening that it should take at least four times as many pages to play out, but it doesn't feel cramped. She keeps the number of characters down to a reasonable number, and gives them, well, character, so all the plot machinations feel like they matter.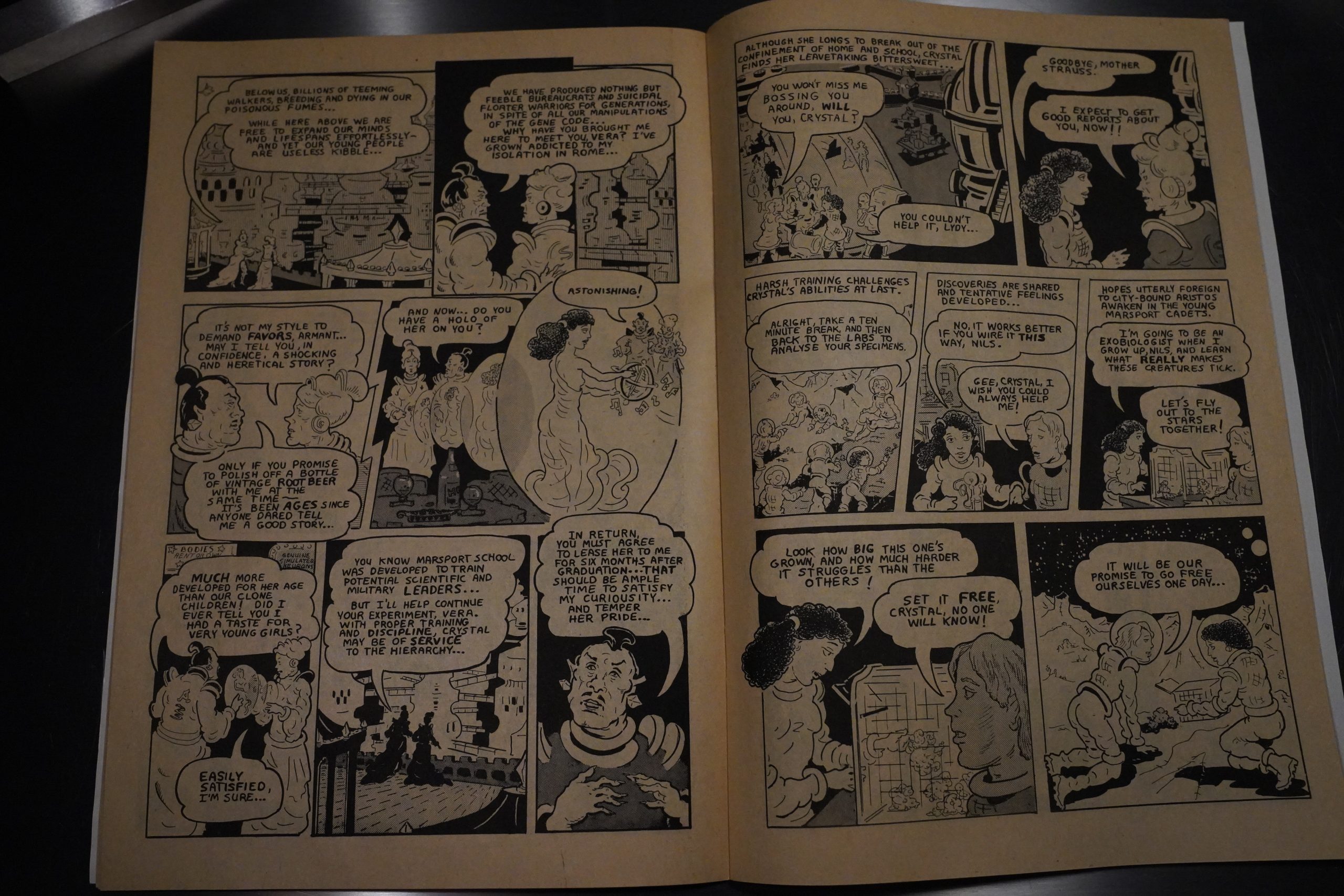 And there's a lot of plot here. I think there's about three twists? But it doesn't feel gimmicky — it's just a riveting science fiction story. After reading it, I felt like I'd watched an epic movie or something.
I do really enjoy Rudahl's cartooning, too. While there's a sameness to some of the faces, they're distinct enough to be functional, while also being charming.
So if we consider this to be Kitchen Sink's final underground book, they end the era on a high point with one of the best underground books they published.
If you enjoy feminist comics at all, you are sure to enjoy this one-shot tale of love, family, class warfare, deception, loyalty and redemption.
And:
This is currently the most recently published comic book with a new title that I categorized in the underground section. Everything that came after this book was published, I put in the Alternative section.
Wow! We're in sync here!
Dan Nadel apparently included this in the Art in Time book? He's got good taste. And I seem to have missed that book? I should get shopping.
This is the fifty-eighth post in the Entire Kitchen Sink blog series.