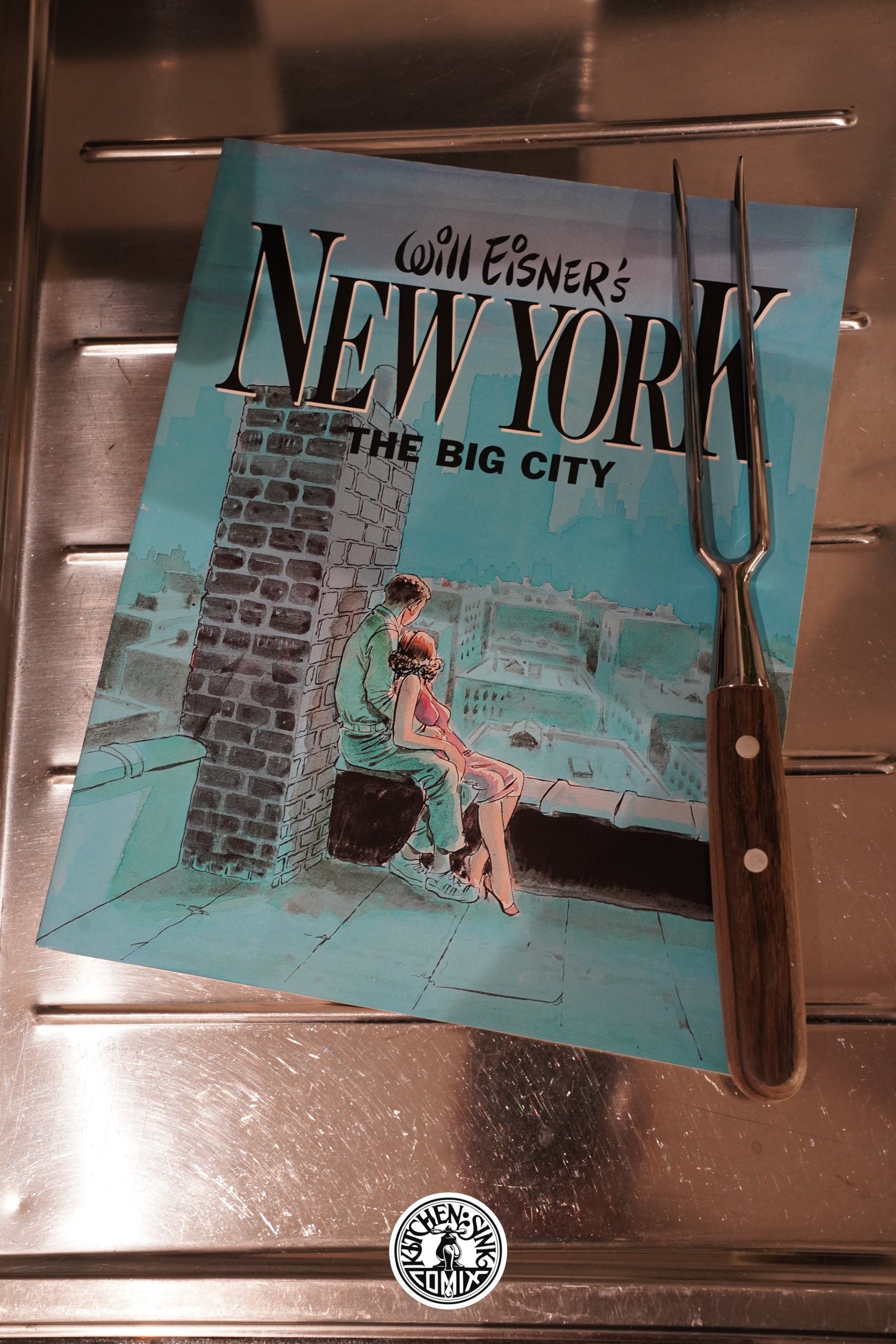 Will Eisner's New York the Big City (1986) by Will Eisner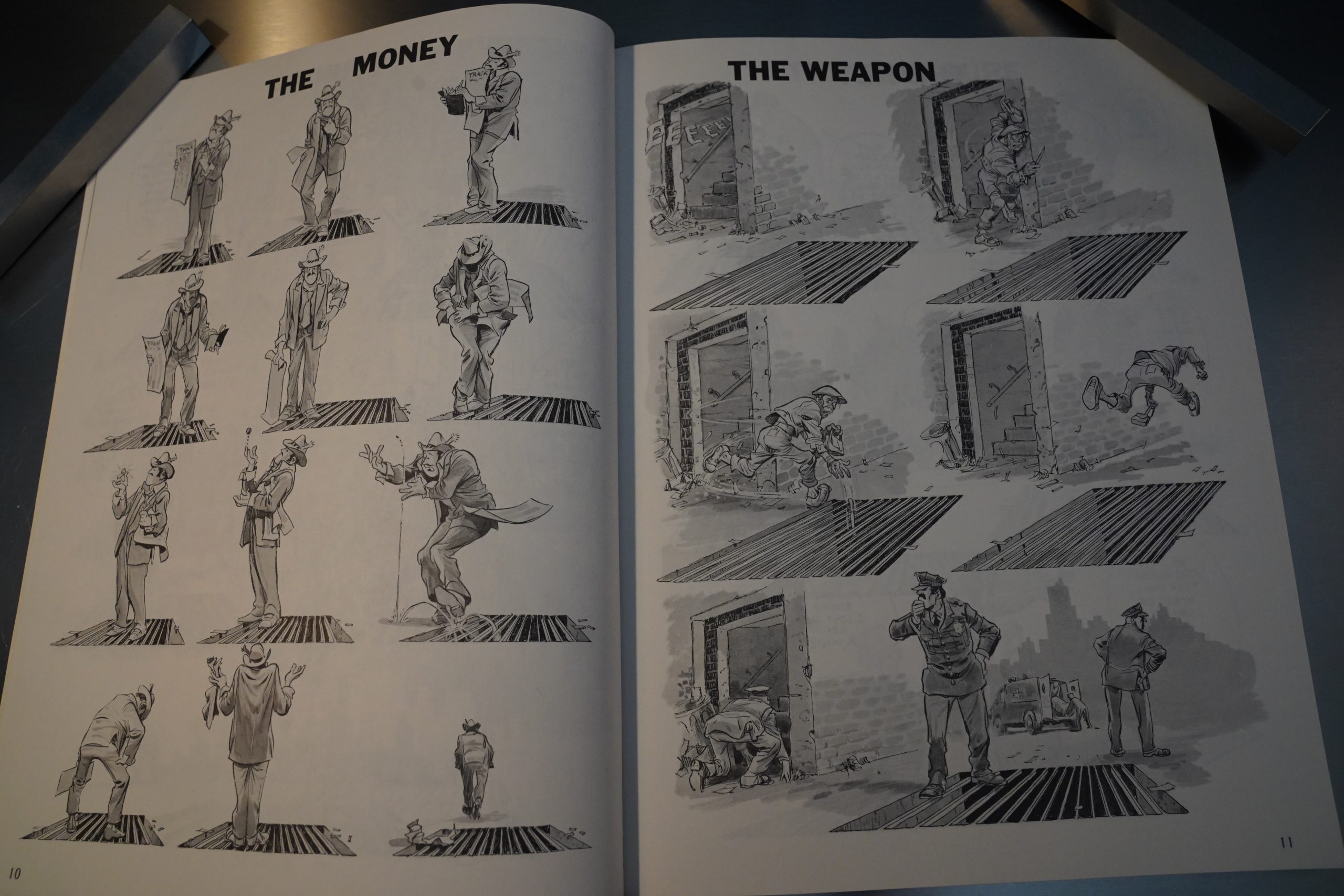 This is a collection of vignettes that were originally published about five years earlier in the Spirit Magazine. In that context, they worked quite well — something new to read in between all the old Spirit strips.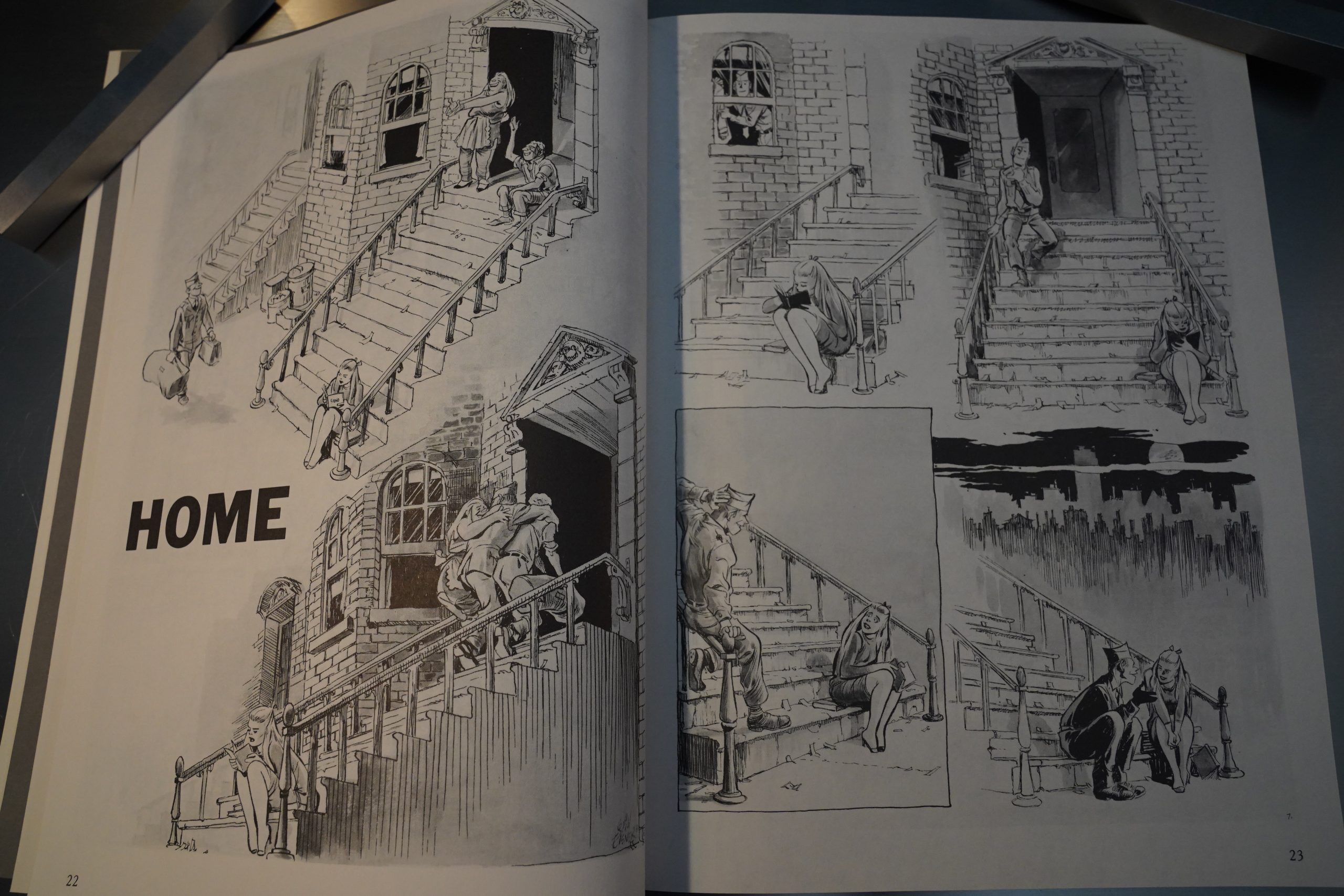 Reading them all in one sitting, though — there's 130 pages of this stuff — it just seems so slight. Some of the strips, like the above, hint at a bigger story, but most of the pieces are more like "eh? what?"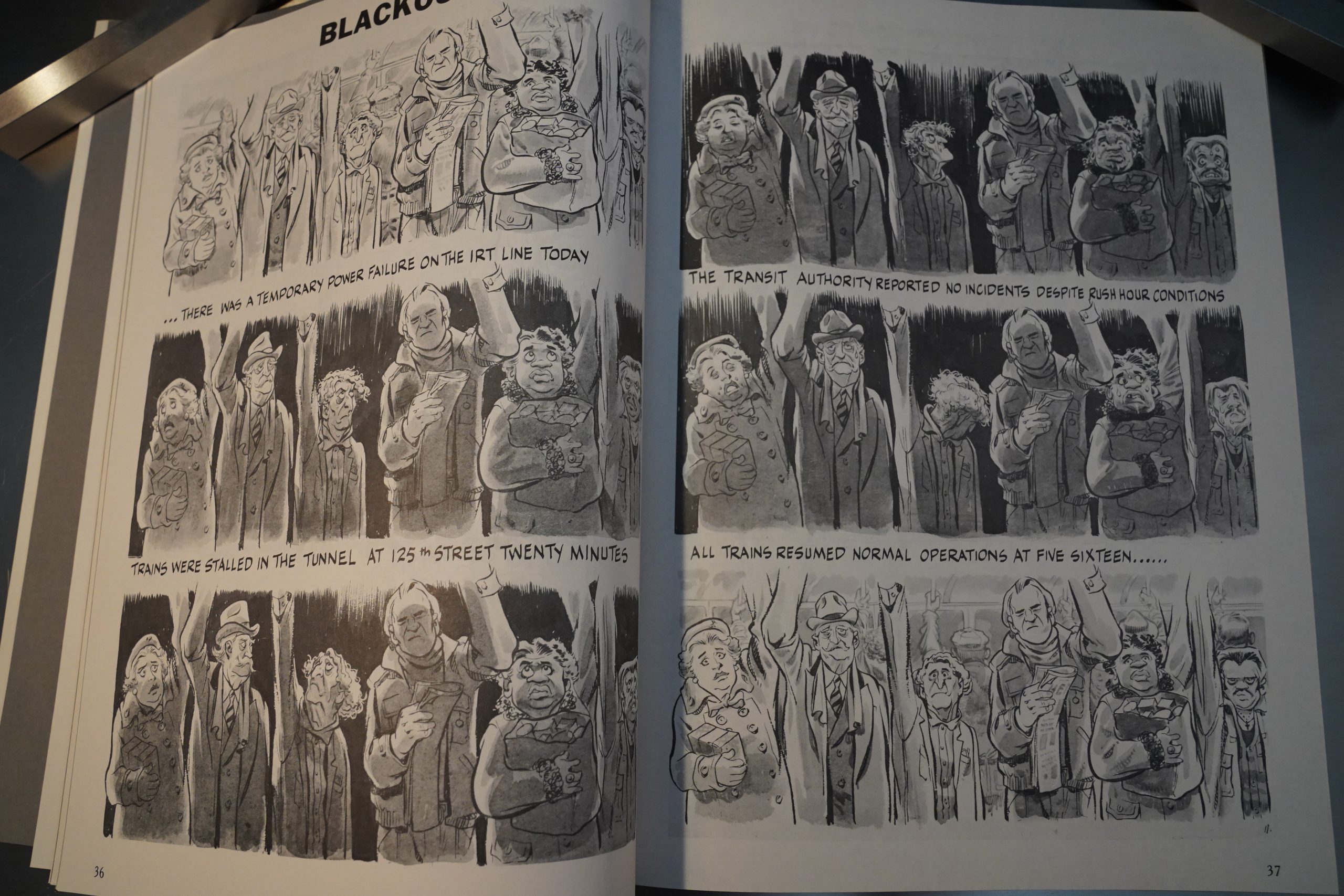 But I did like this one.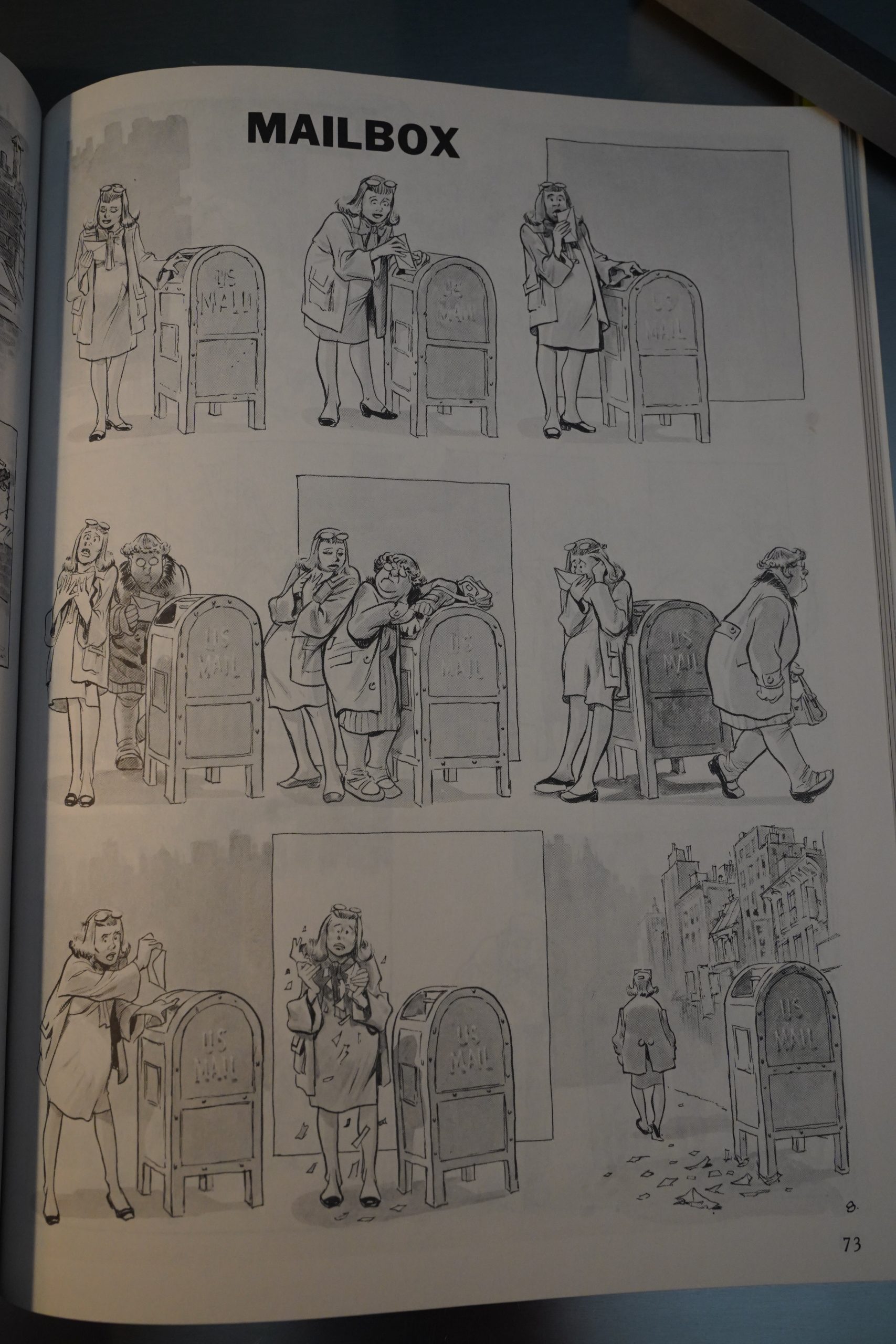 Here's a more typical one — yes, it's a little story, with the pregnant woman and the person she does/doesn't want to send a letter to, and everything, but… it's kinda by the numbers?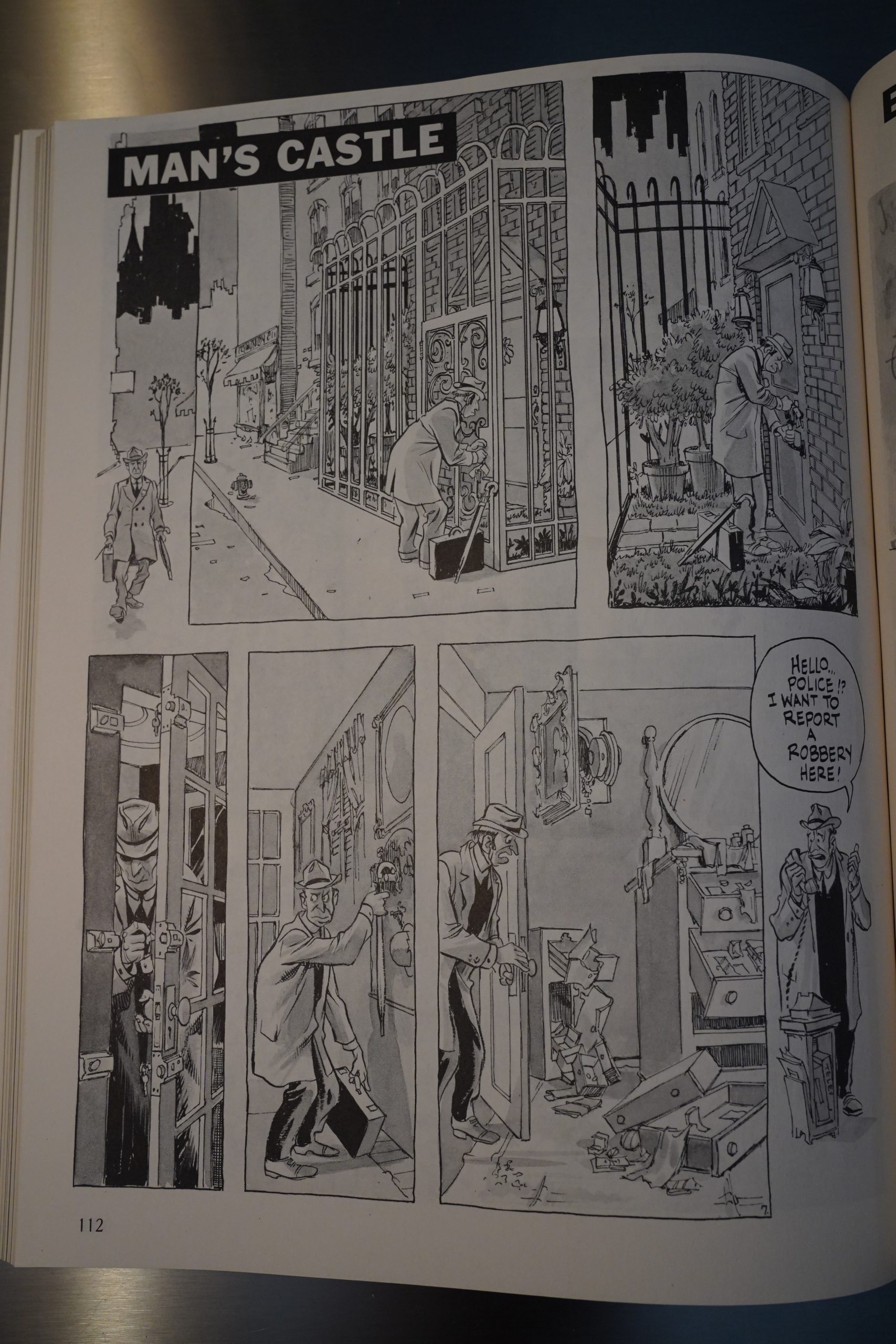 Even worse are the many vignettes that are like this; made as if to illustrate verses from songs Alanis Morrisette didn't record. "Isn't it ironic? It's like getting rooooobbed when you have several loooooooocks. Don't you think?"
No. No, that's not ironic.
But the artwork's nice.
This is the eighty-third post in the Entire Kitchen Sink blog series.