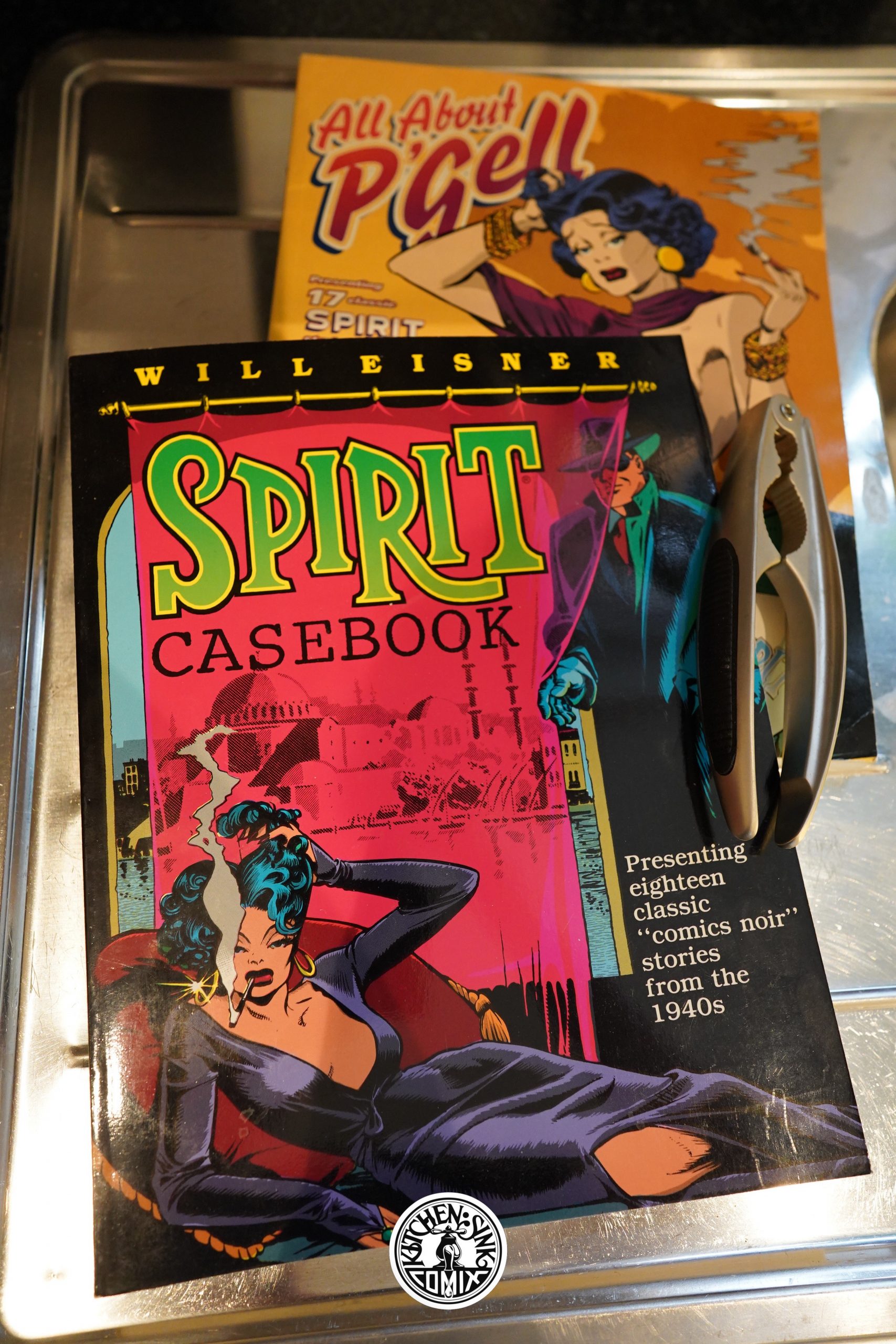 The Spirit Casebook (1990) #1-2 by Will Eisner
So — what's this then? Kitchen Sink was doing a monthly comic-book-sized reprint series at the time, so why these albums?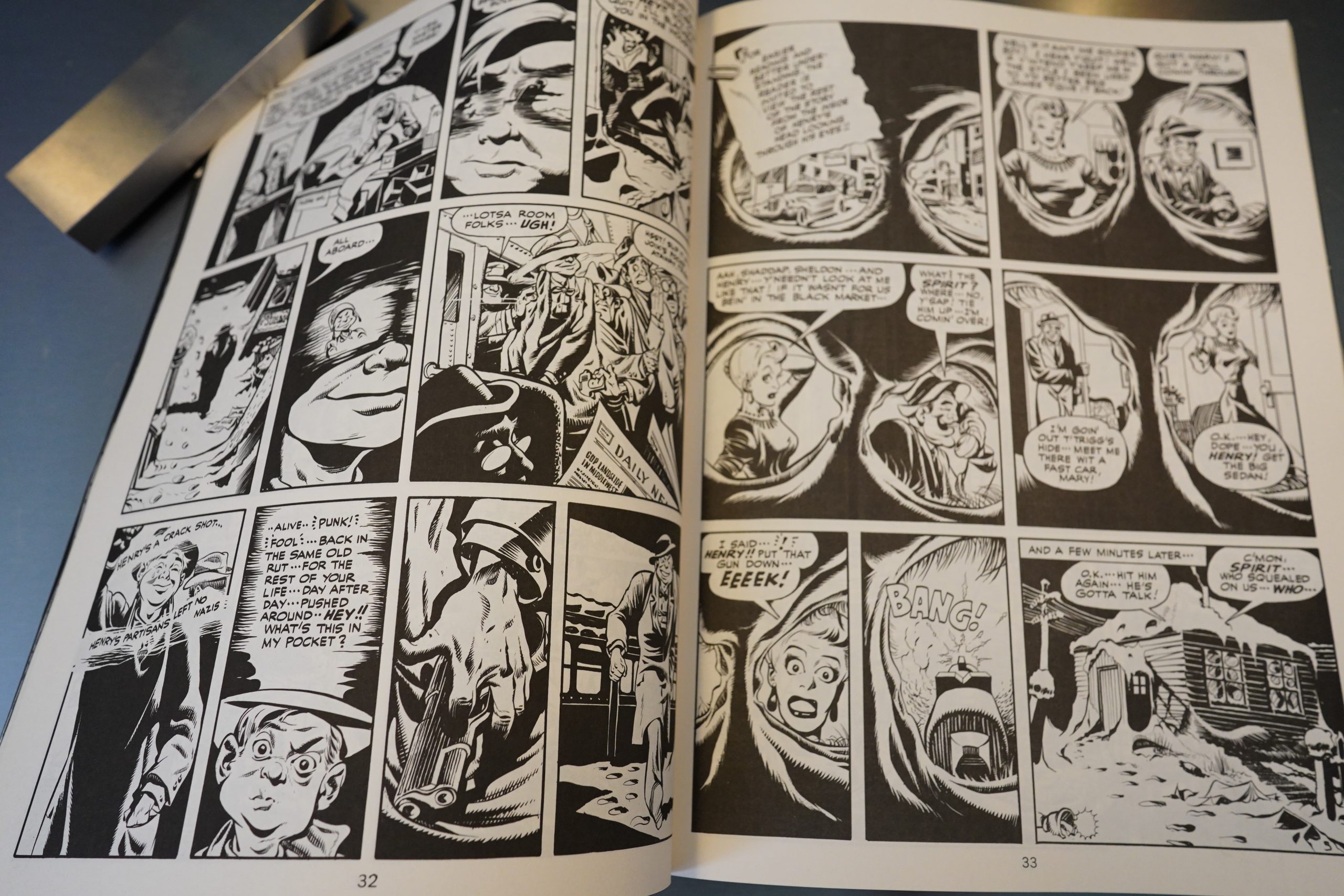 Printing Eisner's artwork in a larger format certainly makes sense, and by bundling up some stories in a book format, you can reach a bookstore market, so that makes sense.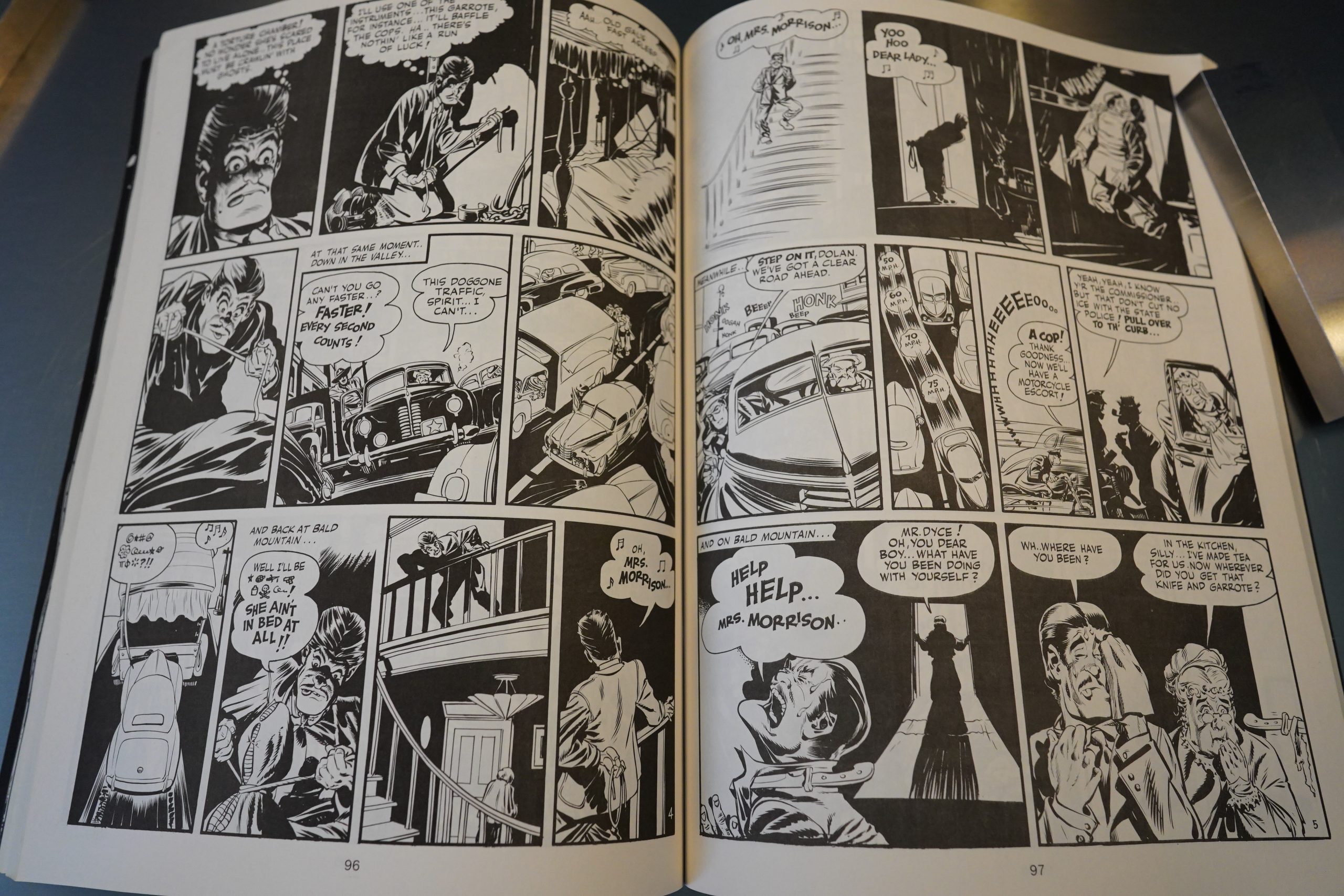 The selection feels a bit random.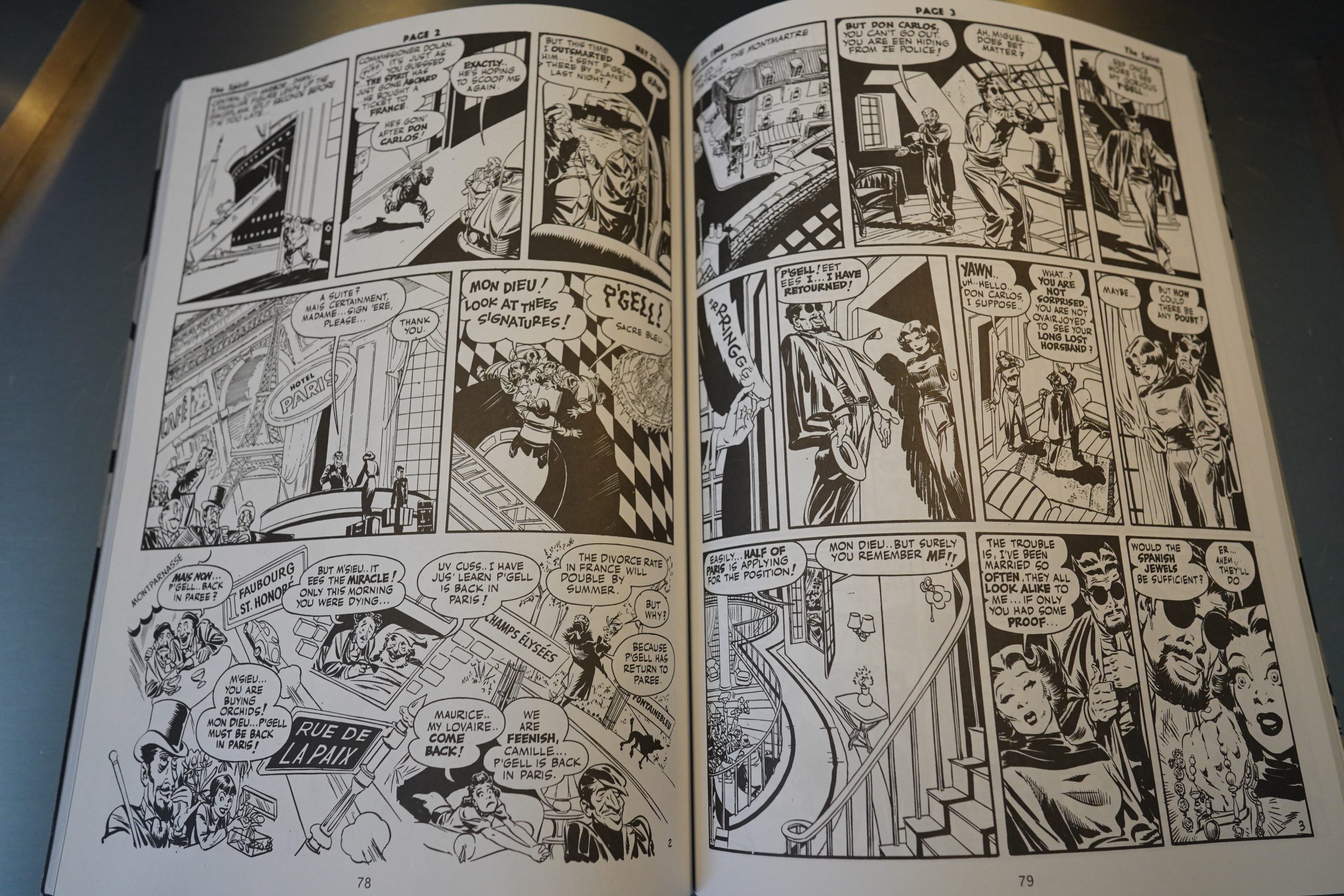 The second book centres more on P'Gell, and that makes sense.
It does seem odd that Kitchen didn't go for colour in these books — but on the other hand, if he's trying to reach Eisner's bookstore audience, then keeping it black and white might make sense.
Bruce Canwell writes in Amazing Heroes #181, page 83:
The Spirit, ladies and gentlemen, is
It. The best continuing series in com-
ics history, produced by the creator
who has done rm)re to advance comics
as a legitimate artform than anyone
else. Period. For those skeptics who
demand proof of such bold assertions,
I invite you to open this superlative
volume and read..
You'll meet Wild Rice, the spoiled
little rich girl who tried to find free-
dom from the good life in a gangster's
arms.. .the psychopathic Reynard,
who began a behavorial experiment by
killing 10 men.. .P'Gell, eternally
sexy, eternally wily.. .the marvelous
Silk Satin.. .Quadrant J. Stet, the
portly accountant earmarked as the
fall guy in his boss's embezzlement
scheme… Lorelei Rox of Odyssey
Road.. ewonderful, tragic Gerhard
Shnobble.. .and so many more in
these 18 classic stories spanning the
years 1946 to 1950.
This is the one hundred and nineteenth post in the Entire Kitchen Sink blog series.