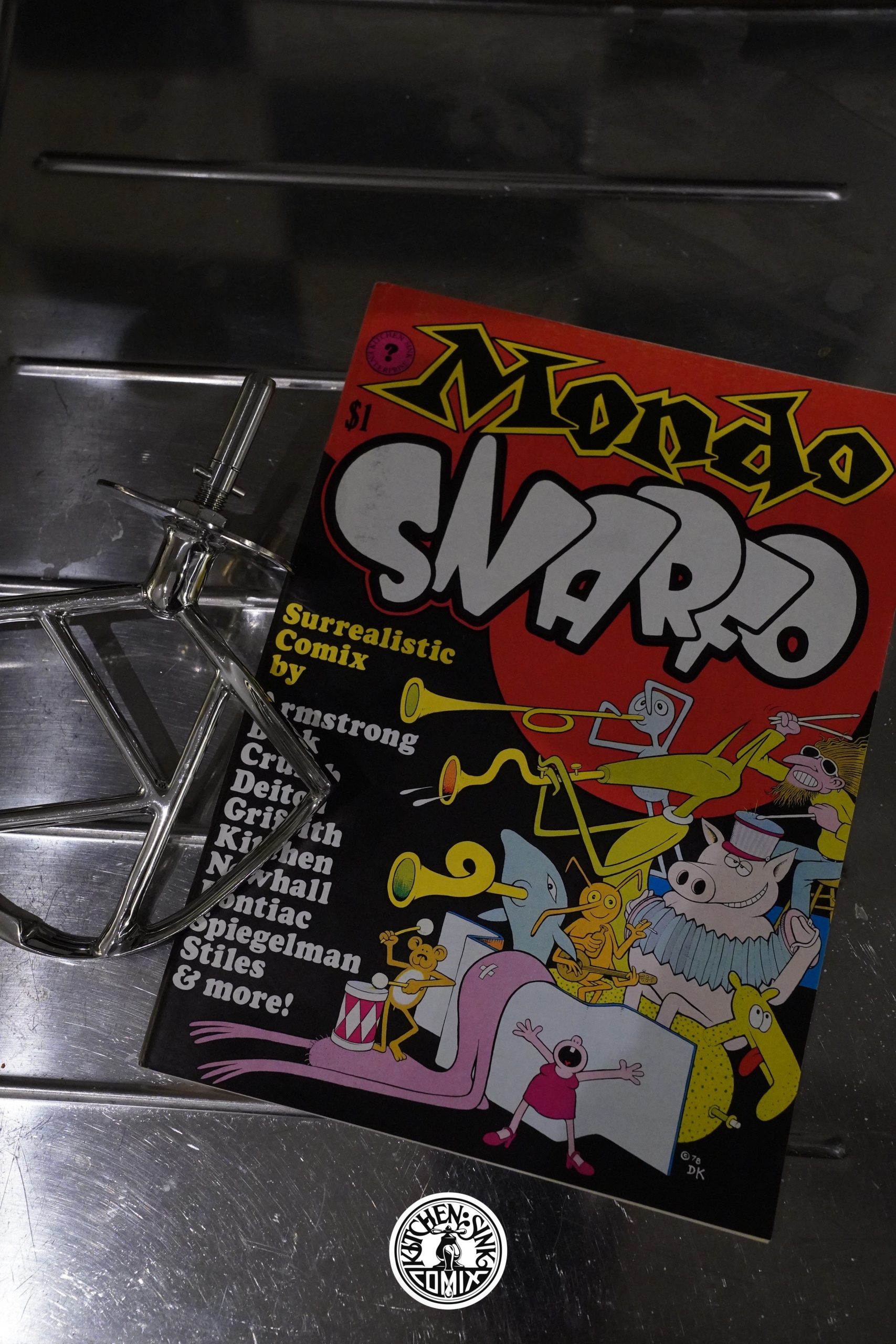 Mondo Snarfo (1978) #1 edited by Denis Kitchen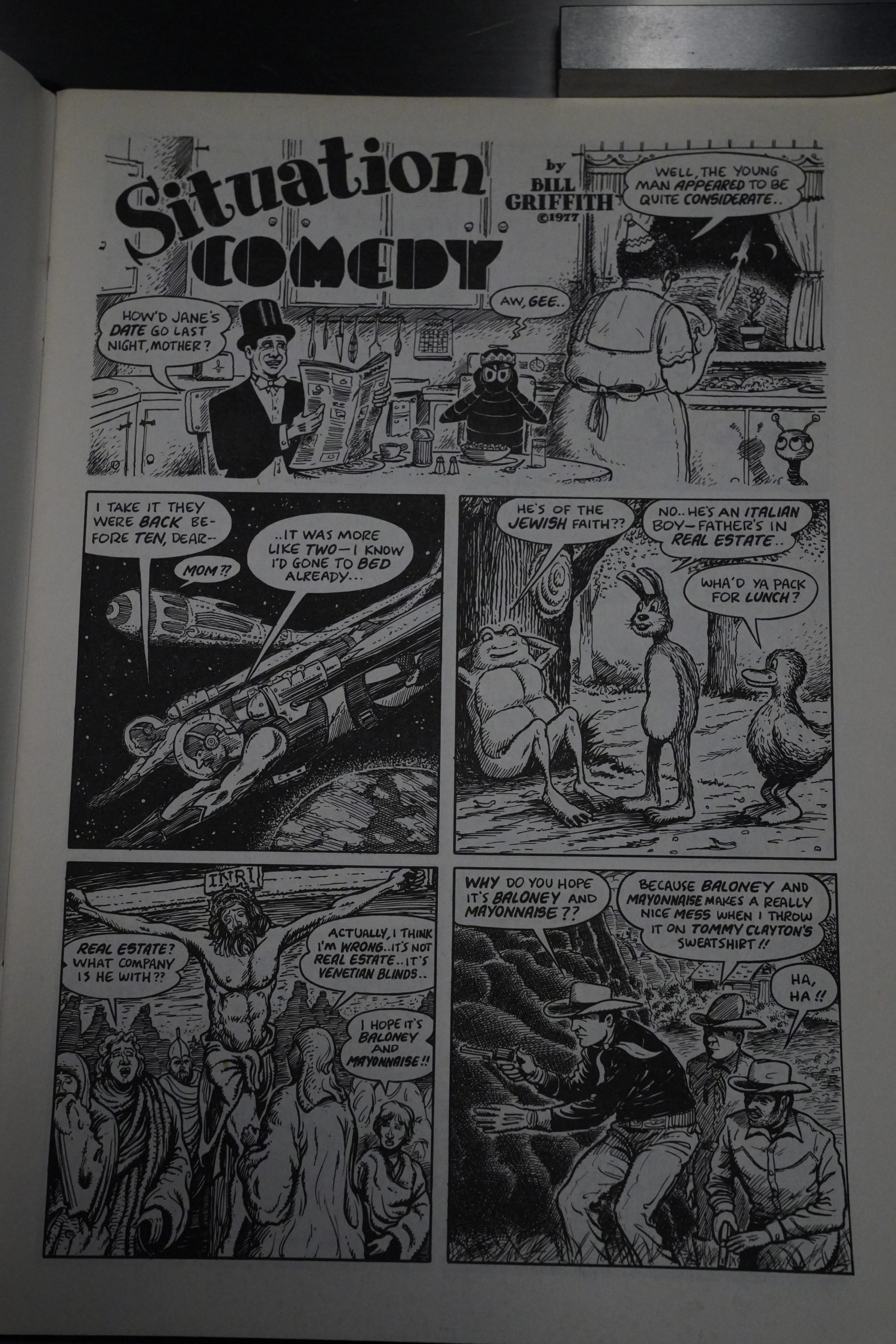 Kitchen Sink was in the doldrums in 74-75, but by 1978, they'd definitely found their footing again. They were publishing the Spirit magazine regularly, and I guess that lead to a healthier cash flow situation, because they started doing all these oddball anthologies.
So this one is about surreal comics, which seems like a natural for an underground comics publisher. But would they be able to separate the usual druggy stuff from actually surreal stuff?
Bill Griffith opens the show in a quite promising manner.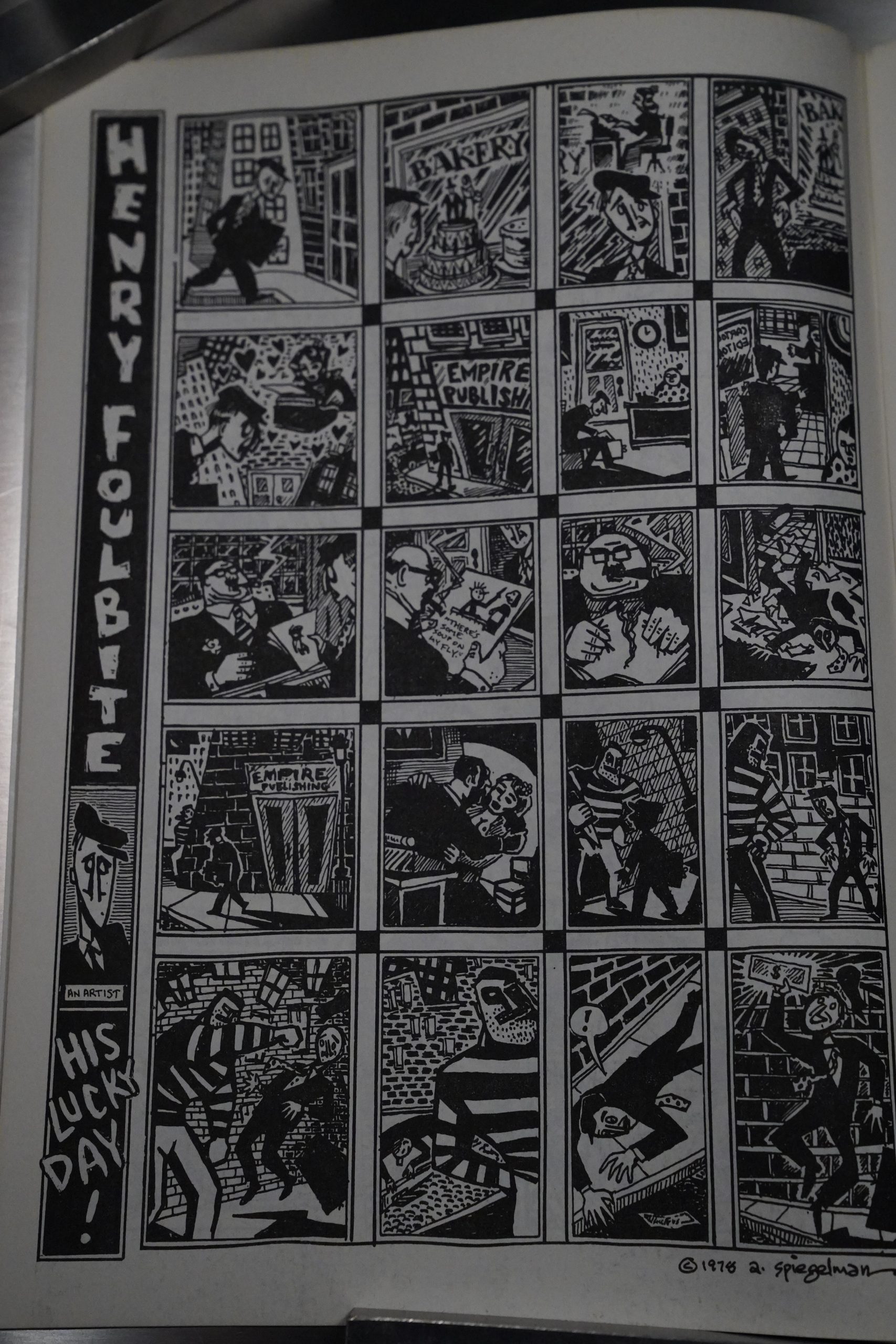 But then… what does this strip from Art Spiegelman have to do with anything? I mean, it's a fine one-page strip, but…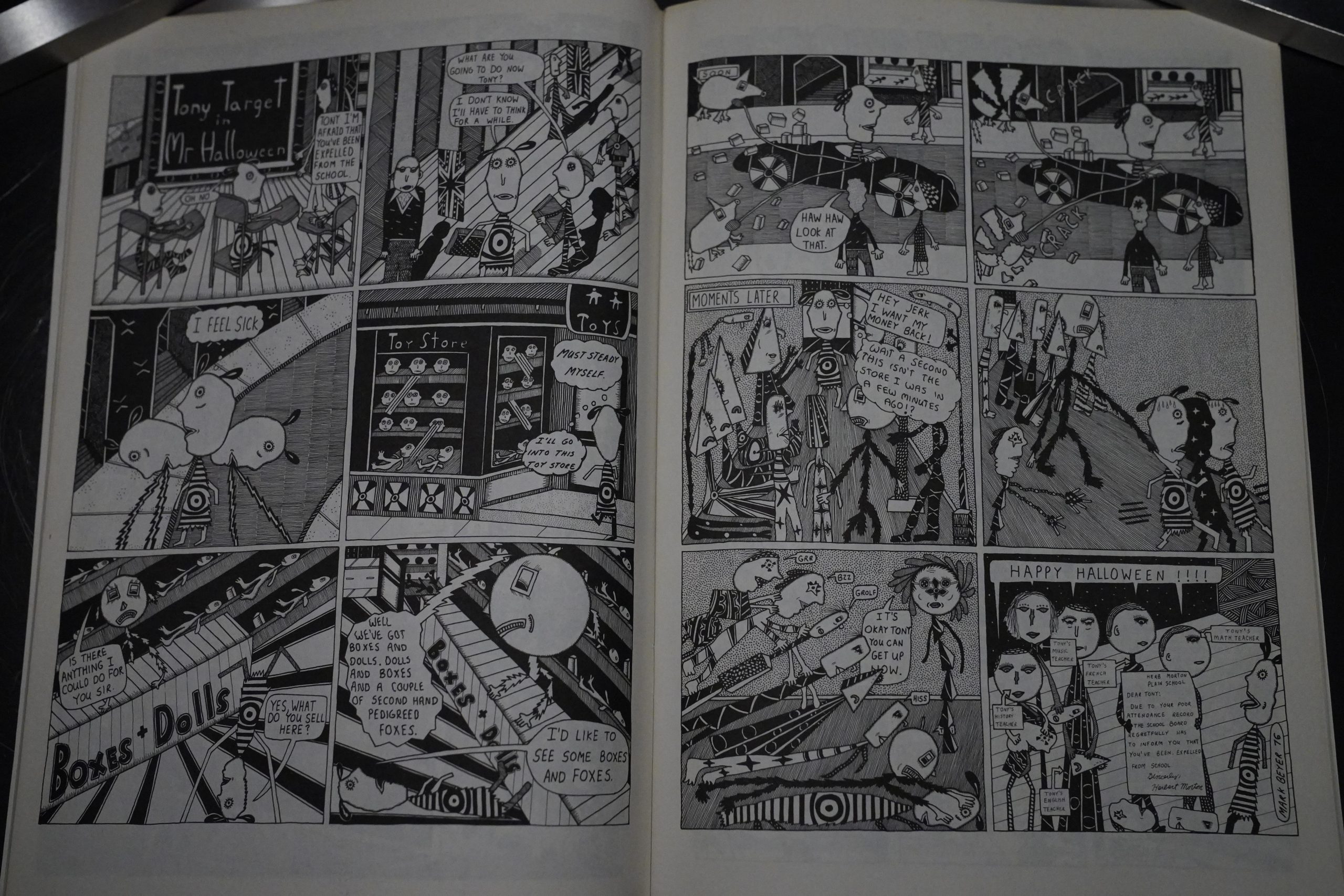 *gasp* A two-pager from Mark Beyer! OK, all quibbling over. They should put Beyer into all anthologies — it'd be a better world.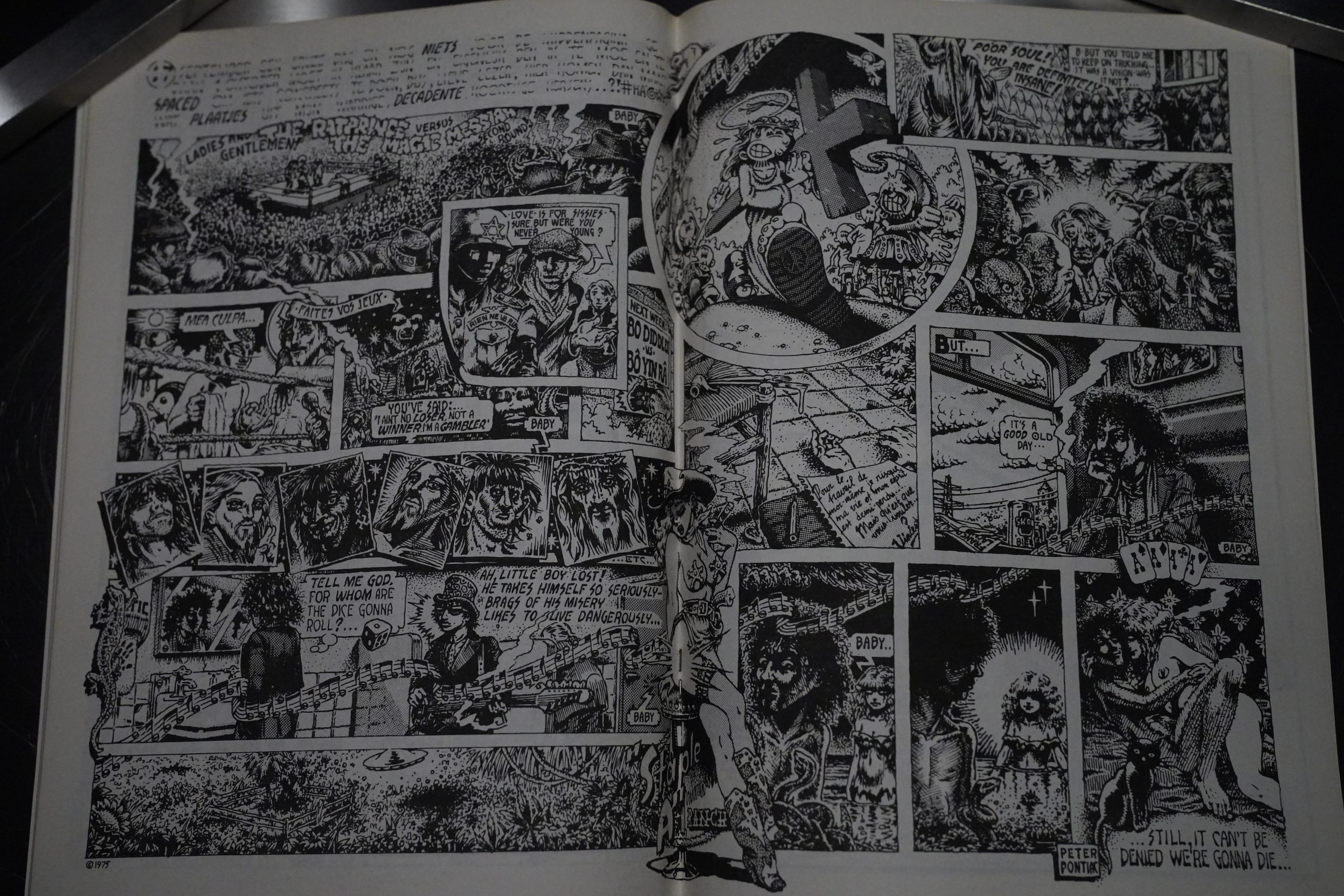 OK, now we're getting somewhere. (Peter Pontiac.)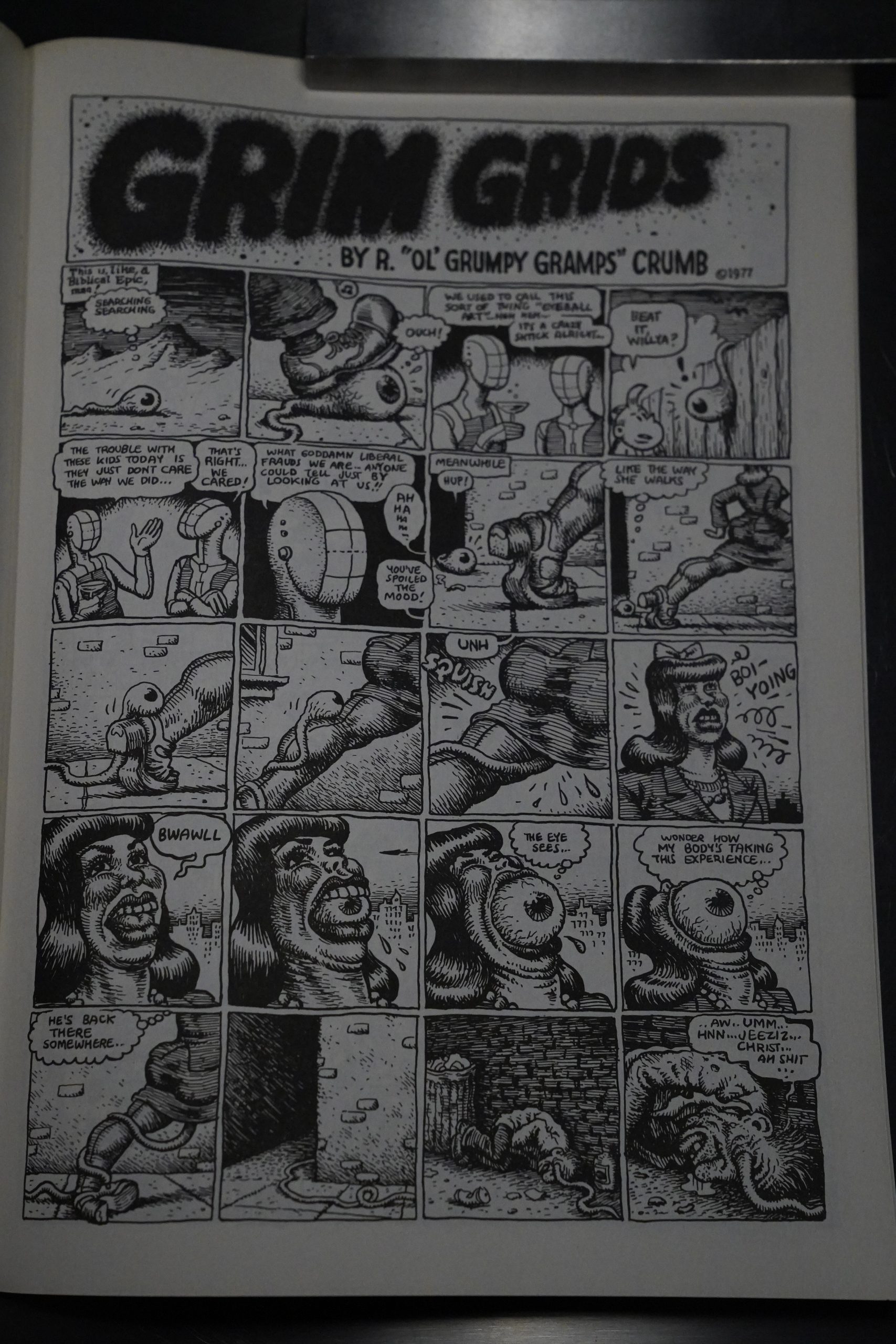 And I was surprised to see Robert Crumb showing up here for three pages. And he's following the remit.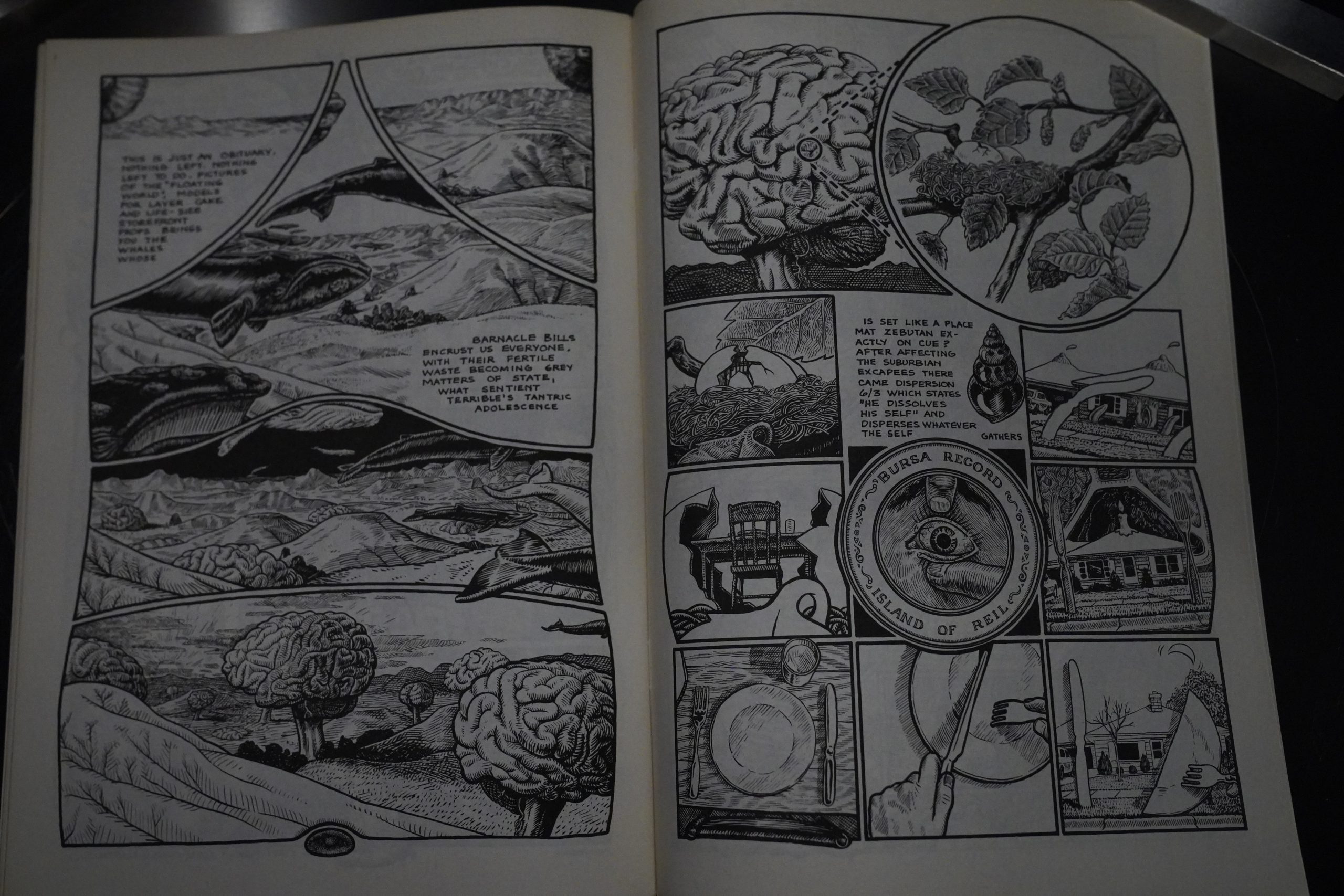 Mike Newhall does the piece that most clearly references the work of the Surrealists.
It's a very enjoyable read — it's just crammed with stuff.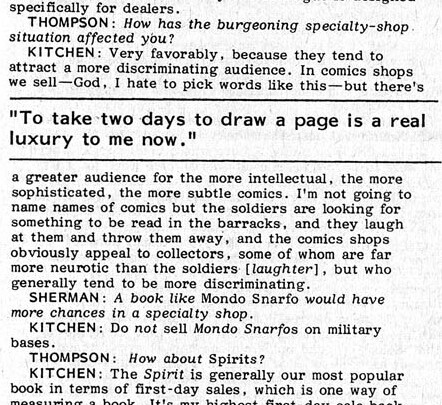 Heh heh.

Peter Bagge lists this as one of the best comics of the late 70s.
This is the forty-seventh post in the Entire Kitchen Sink blog series.